It's no secret that we love food here at Pelican. We've talked about the best fried chicken spots, best pizza in Louisiana, best po'boys, extreme food challenges—you name it, and we've either done it or have it on our ever-growing list of subjects to talk about!
One of our favorite foods here is jambalaya. Beyond being a Southern staple, it's the highlight of one of our favorite local festivals, and it's also our go-to dish for Financial Wellness Workshops.
Jambalaya? What's that?
Not familiar? Jambalaya is Louisiana dish of French and Spanish influence consisting mainly of sausages, chicken, rice and vegetables like onions.

Usually each family has their own version of a jambalaya recipe either passed down from other family members or adapted from one of the many great Southern chefs' cookbooks. You can usually get it at fundraisers as part of a plate lunch, but what about those days when you don't want to do the prep work and bust out the large pot to get cooking?

We talked with our team members across the state to find out their favorite local spots to get jambalaya, and what we found actually surprised us. There are only a couple of small places that serve jambalaya on a regular basis.

Sure, there are places like The Jambalaya Shoppe or Pot and Paddle, which are each absolutely amazing in their own right and totally deserve to be devoured when you get the chance, but what about finding the small restaurants with their own special recipes?

Well, it turns out that's easier said than done. For some of our team members, their favorite jambalaya comes from family or simply cannot be gotten from a small, local restaurant in their towns outside of a small-batch lunch special or side option.

There were three of our team members who had a restaurant that immediately came to mind, and they couldn't wait to share their picks. Read their choices below!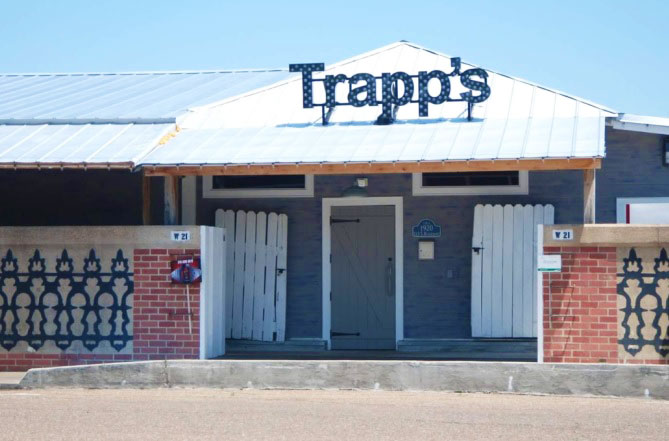 How can you call yourself a Louisianan if you don't like jambalaya?
I found a great location that serves up some mean jambalaya. My 8 year son would agree—he loves this stuff more than me!  If you're ever in West Monroe, Louisiana, stop by Trapp's located on the river at 113 S Riverfront Street.
Trapp's has a beautiful view of the Ouachita River. I have been here a few times with friends from work, and I always have a good time. On Thursday nights they have live entertainment on the back deck from Jordan Shepperd and he is GOOD!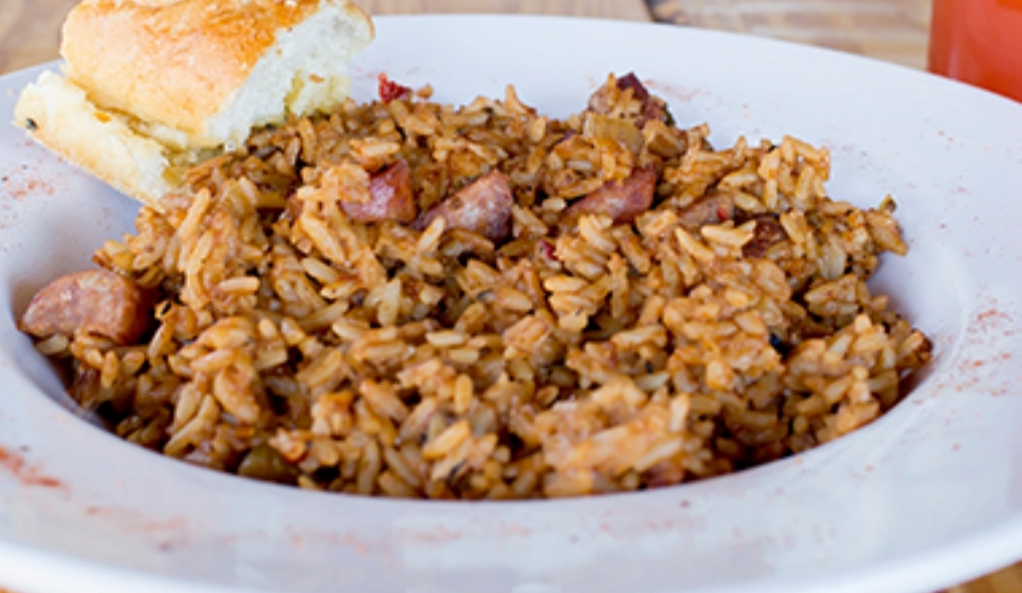 This past time, I got the jambalaya bowl, and man, oh man, was it good! It only cost around $9.00 plus tax and comes with a piece of French bread. I'm no Gordon Ramsey, but I can tell you that the andouille sausage adds just the right amount of spice and mixed with the other Cajun seasonings makes a GREAT DISH! So not only is this place worth the trip for the scenic view, but grab you a bowl of jambalaya while you're at it!
Melissa Knight, Monroe at Conway Branch Member Service Representative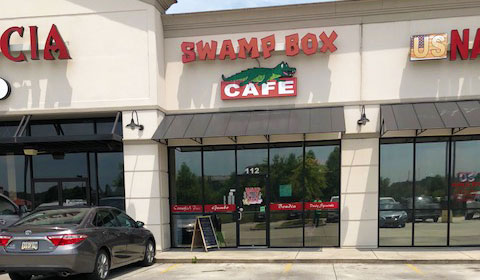 I've never had a bad experience at Swamp Box Café before! I get the jambalaya plate with a side of green beans and potato salad. Everything is always fantastic, and the jambalaya is no different!
Their jambalaya is perfectly seasoned and has large pieces of chicken and sausage in it. It always hits the spot when you get the craving! On top of this, the price is extremely reasonable. A plate of jambalaya with two sides and a drink is just over $9, and for that price I got a massive to go plate with enough food to feed me for lunch and part of it later for dinner!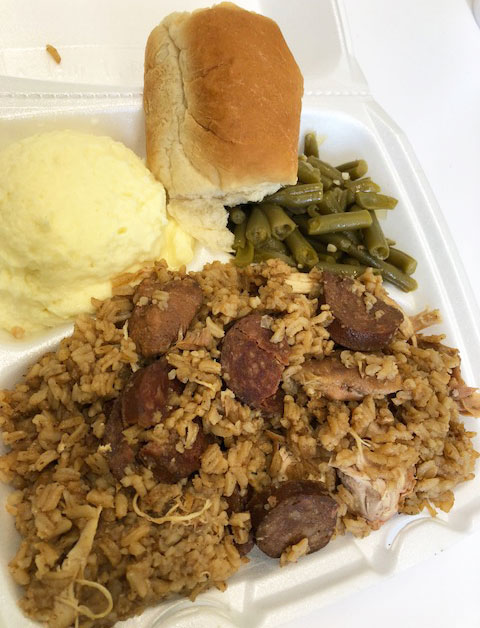 Swamp Box Café is located in a shopping mall next to the Bass Pro in Denham Springs. Since it's in a shopping mall you might think it's a small place, but it has plentiful seating and a lot of fun murals on the wall.  I would definitely recommend that anyone passing through stop in. It's just a slight detour right off of I-12 outside of Baton Rouge!
Evan Jordan, Denham Springs Branch Teller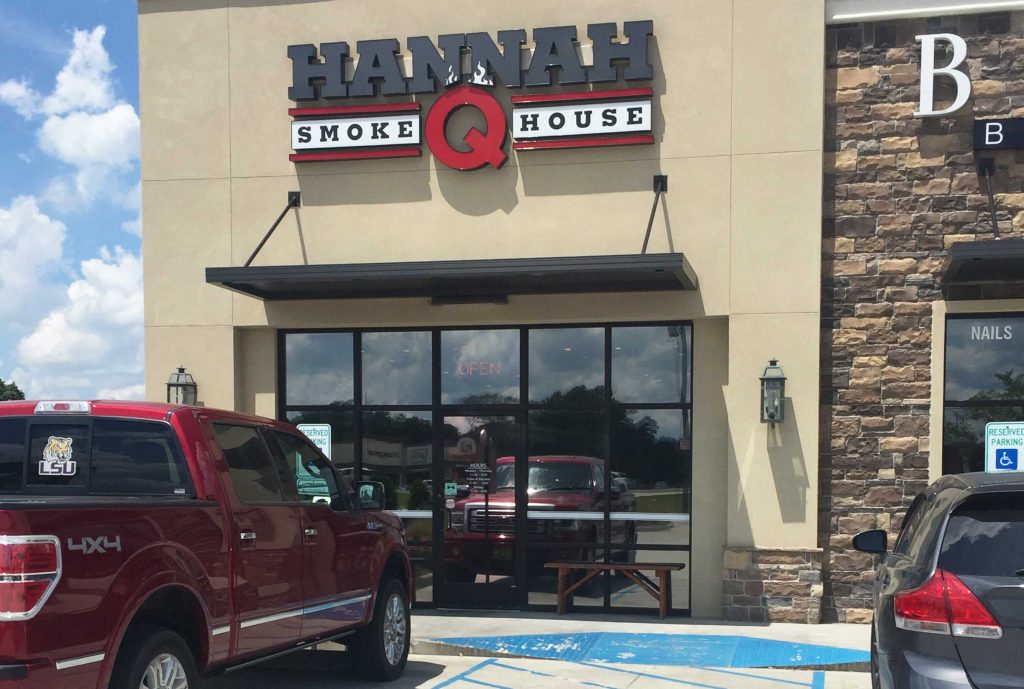 Like many other Southerners, I love jambalaya. My Prairieville branch coworkers and I regularly go to a place called Hannah Q Smokehouse for lunch; it's one of our top recommendations! In a recent lunch outing, I decided to try Hannah Q Smokehouse BBQ jambalaya, and like all of their other dishes it did not disappoint!
For just under $8.00, you get the BBQ jambalaya, a side dish and a piece of toast. Saying their BBQ jambalaya is good is an understatement! It's made with a mixture of their smoked meat, which gives it a great smoky flavor. It was seasoned to perfection, and the smell of the food is out of this world!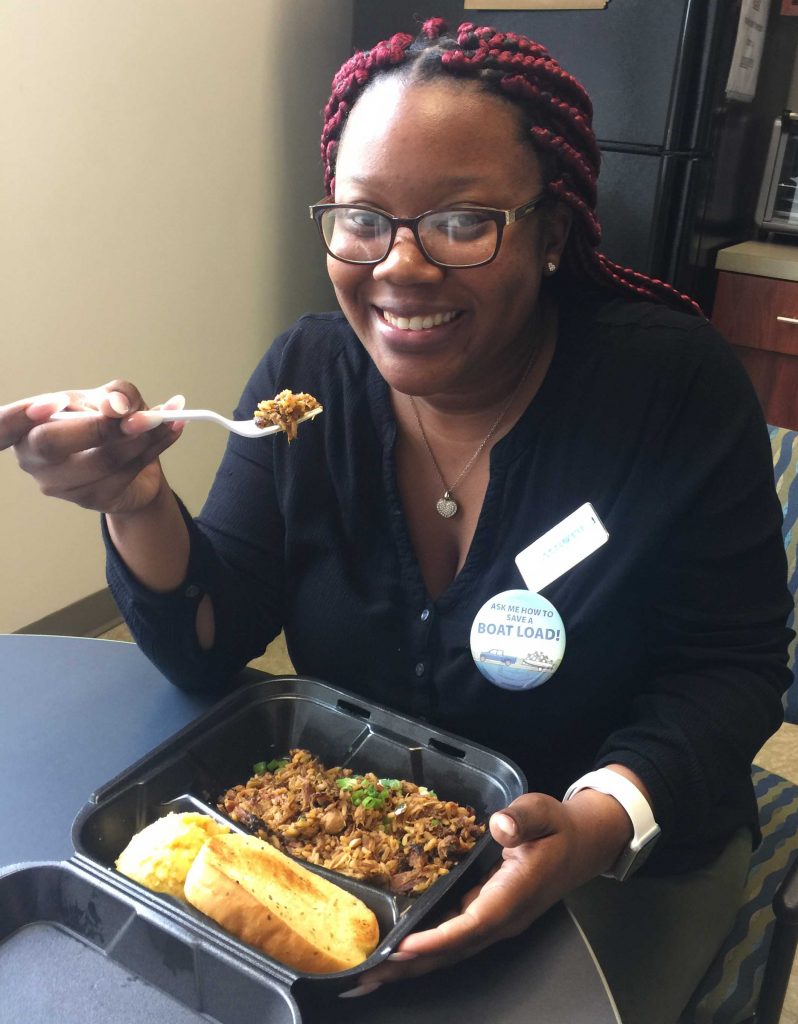 For the flavor and amount you get, this meal is definitely worth the money, and the wait time was not bad at all. The workers are also very attentive and sweet. I witnessed many of them greeting some of their customers by first name, which meant they truly valued their returning customers.
The next time I go, I think I may get extra BBQ sauce to add to my jambalaya! If anyone is traveling near the Prairieville area, please stop in and try some of this awesome jambalaya—it will definitely blow your mind! They are located right on Airline Highway in Prairieville across the street from our Prairieville branch.
Tempest Edwards, Prairieville Branch Teller
We need YOUR help to make this blog post even better! We know there are TONS of Louisiana restaurants that serve jambalaya and don't have an online presence and are run almost essentially by word-of-mouth. Let us know your favorite jambalaya spots in the comments, and we'll update the blog post in the future!

Once a Pelican State CU member, always a member—through life's milestones, we'll always be there to help you with your financial needs. Your Financial Family for Life. Give us a call at 800-351-4877.