I don't think my kids would have guessed that I spent some of my day in Lake Charles, Louisiana, standing in line with customers who were waiting for their meat to be cut fresh and packaged for them on the spot.
My family (and coworkers) may say I'm a picky eater, but I am a meat eater. If you're a meat eater too, our Pelican Partner Lake Charles Poultry definitely has what you're looking for and more—even chicken feet!
Stellar Service in an Unexpected Location
Lake Charles Poultry isn't your typical grocery store or market. It has more of a warehouse feel, with a ramp and rails leading you into a single glass door. In addition to the counter where I watched their team cut meat on the spot for customers, they have about 6 walk-up coolers stocked full of meat.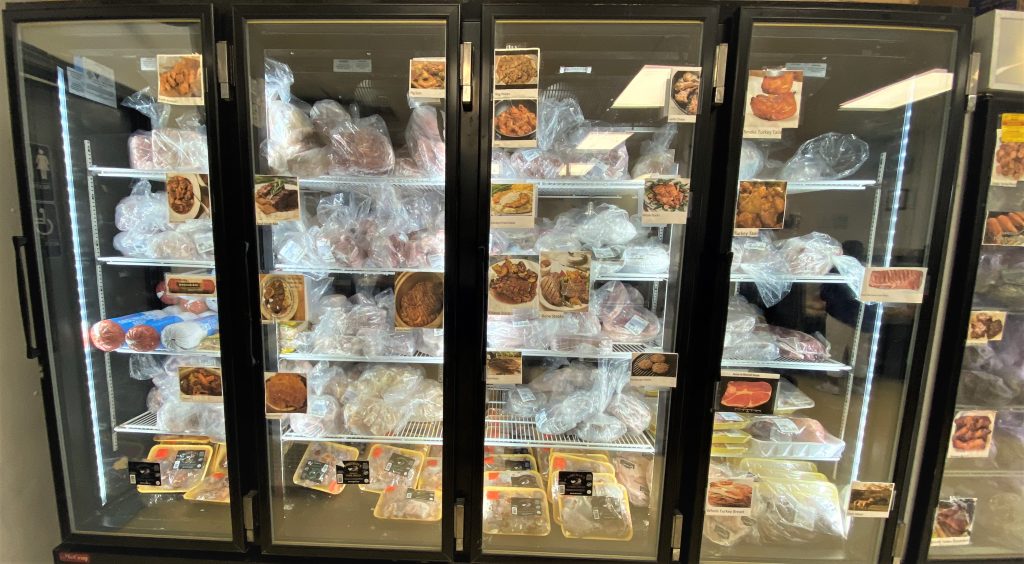 When I visited, I approached the counter, and the first thing that caught my eye was the owner. He had a big smile on his face and was catching up with customers.
He was busy helping his team take care of the line, but he made time to take me to his office to chat. And by office, I mean the desk that sits right behind the meat counter.
Chicken Runs in the Family
Lake Charles Poultry has been serving the Calcasieu Parish community since 1969. It's owned and operated by Danny Bellard, whose father ran the company before him.
"In my family, there are four chicken places," Mr. Bellard said. "My uncle started one in Opelousas, and five years later, he talked my dad into opening one in Lake Charles."
His uncle's two stores in Opelousas are now ran by cousins.
The first of the two, Bellard's Poultry, started off with his uncle picking up people's chickens, cleaning them, and returning them. Then, he expanded to purchasing chickens from a factory and cleaning and selling those. Now, they offer all types of meat just like Lake Charles Poultry does.
Bellard referred to his uncle's second store in Opelousas, Chargill Butcher Supply, as the baby of the family. And yes, he said they tease his cousin about that sometimes!
You're Gonna Want These Leg Quarters
"We sell it all, but chicken leg quarters are definitely a top seller," Mr. Bellard explained. "It's a close race for second between chicken wings, turkey necks, and turkey wings."
Pork steaks are cut in-house from Boston Butts. They sell other unique items like turkey tails, seven steak, goose necks, and chicken feet.
You can also find hamburger patties already made with Targil's Burger Seasoning. Targil's is headquartered nearby in Opelousas, Louisiana, and Lake Charles Poultry carries their seasoning blends on top of countless other local products like jarred pickled quail eggs and pigs feet.
They even have their very own Season All seasoning blend! Its main ingredients include salt, red pepper, garlic, and chili powder. However, when we asked for some more insight on their recipe or secret ingredient, their lips were sealed. We're just going to have to try it to find out!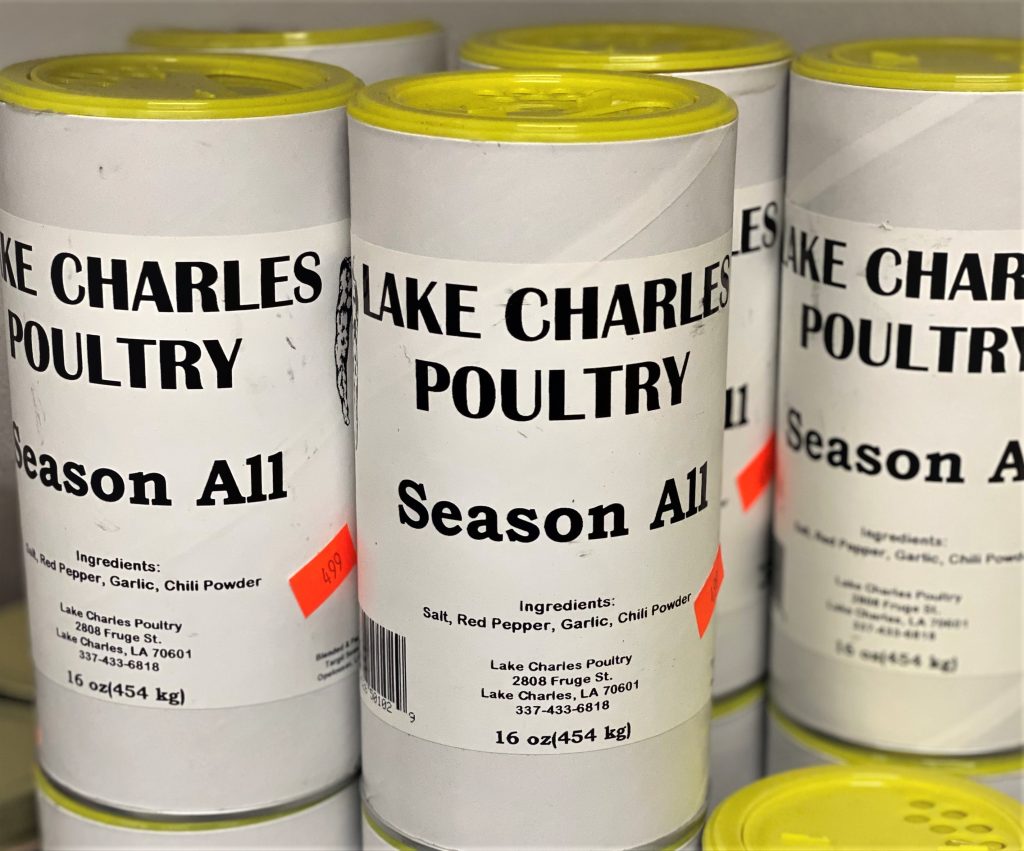 Get a Meat Deal for a Steal
One thing that caught my eye was their Meat Deals. They routinely offer about 5 deals which are combinations of different meats and even season blends and beans for one low price.
Everything from ribs to sausage to stew meat can be found in these packages that range between $60 and $200, give or take. The largest Meat Deal is named "Big Momma" which includes rice, red beans, cut okra, or their Season All too!
Shop Local for Everyday Cooking AND Holidays
Lake Charles Poultry has been through it all with us—Hurricane Rita, Hurricane Laura, and even a fire. Like may Louisianians, hurricanes forced them to evacuate, come back, and rebuild. Through everything, Mr. Ballard said, "The love that the community showed us was very heartwarming."
Locals are always asking them if they are open to the public—and they are! You can stop by 2808 Fruge Street anytime between 7 am and 4 pm Monday – Friday. You can also call Lake Charles Poultry at (337) 433-6818.
"Fall and winter are the busiest seasons because those are the holiday seasons, and those are the times people are getting together with their families," Mr. Bellard explained.
However, they do not cook or stuff turkeys—they sell them though!
In the words of Mr. Bellard, "We offer a lot of things that you cannot find anywhere else. We have an over-the-counter meat market and the friendliest customer service."
You can't beat that. Get your order in today!
Where do you shop for the freshest meat in your city? Let us know in the comments below!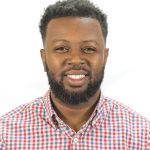 My name is Brandon, and in my spare time I do portrait and wedding photography. Check out some of my work at brandonfosterphotos.pisieset.com.