Ask anyone in Louisiana, and they'll agree that there are few things in life better than an excellent po'boy. To have a truly great po'boy, it's got to have the "holy trinity" of po'boys—great bread, amazing toppings and dressed perfectly. In Louisiana, there are plenty of options to choose from when it comes to great po'boys.
Some po'boys truly outdo the others and deserve their own recognition for being best of the best. We asked our team members where to get the best po'boys in their towns, and here are their choices:
---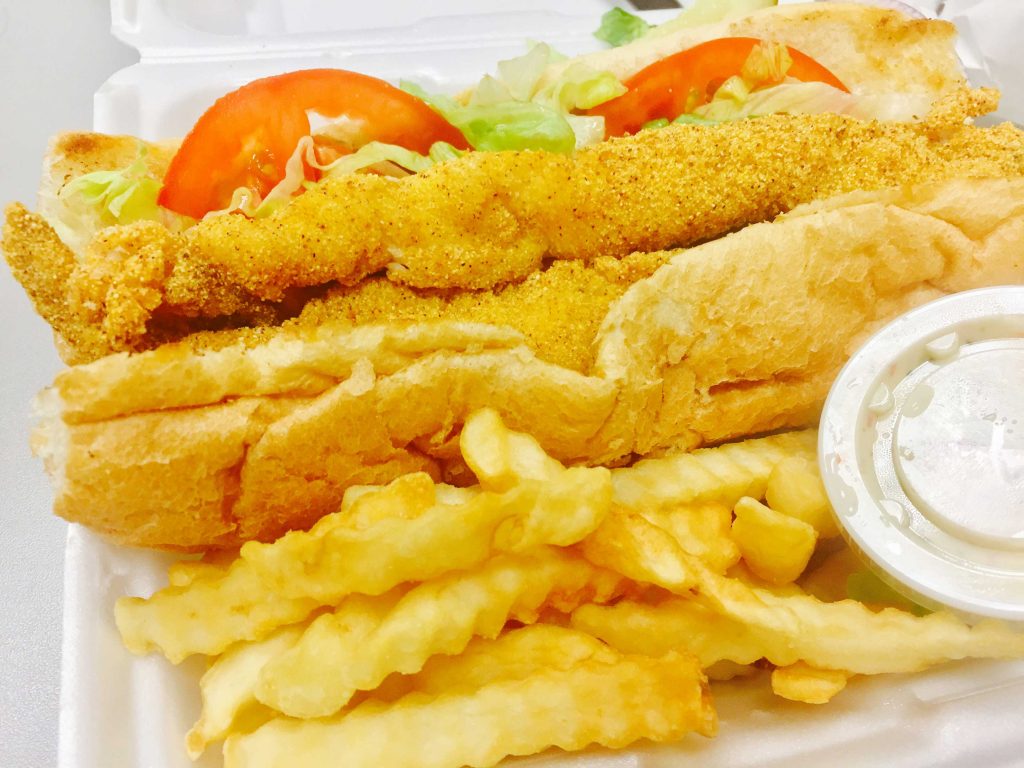 My pick would have to be Robbie G's Restaurant at 5859 Jackson Street in Alexandria. This mom and pop joint specializes in fresh gulf seafood and New Orleans-style po'boys. I get the catfish po'boy when I go. It's the best! It's loaded with flavorful fish, and the po'boy bread is toasted and buttered to perfection. It can be dressed with lettuce, tomatoes, pickles, tartar sauce or however you choose to eat it. You won't be disappointed in the portion size or the flavor.
If you're on the hunt for an authentic Louisiana restaurant without any of the fuss associated with big chain restaurants, this is your place. Robbie G's is a hidden gem and always a good pick!
---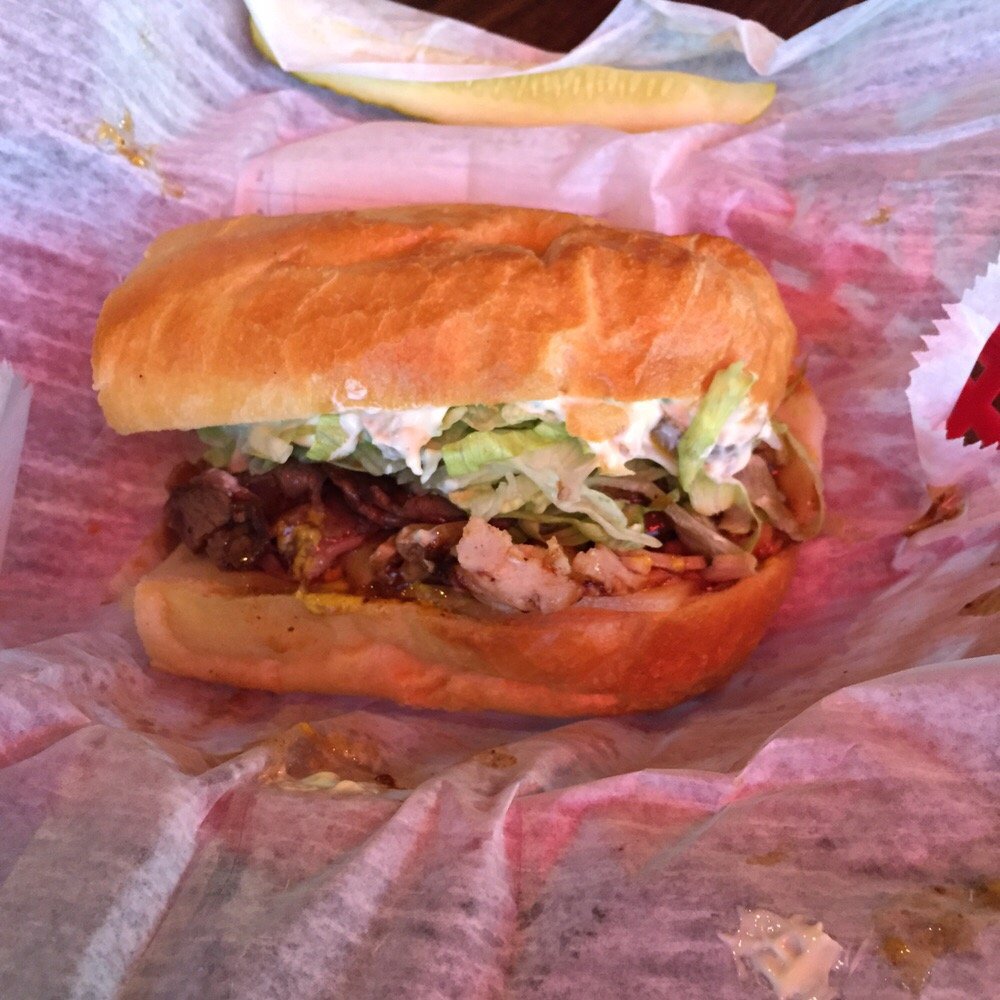 All my coworkers kept telling me "You have to try the 'Darrell's Special' when you visit Lake Charles!" It took me a few years, but I finally got to sit down at Darrell's in Lake Charles, Louisiana, to try one of their famous po'boys.
I was surprised when they asked me if I wanted it on white or wheat bread. I took a chance and got the wheat bread, and I didn't change up the po'boy dressings at all. I was so surprised by the wheat bread. Usually it's a downgrade from the traditional bread for po'boys, but man oh man was it delicious!
The "Darrell's Special" comes topped with ham, turkey, roast beef with gravy, melted cheese and a special jalapeño mayo with the perfect amount of heat. It was cold outside when I had it for the first time, and when I took the first bite, I immediately warmed up. This po'boy is definitely comfort food! Oh yeah—don't forget to ask for extra napkins. The Darrell's Special isn't for someone who doesn't like to get a little messy!
— Chelsea Gstohl, Corporate Office AVP of Marketing
---

Original New Orleans Po-Boy & Seafood is on Florida Avenue and super easy to get to in Denham. The staff there is very friendly and will make you feel at home.
I'm a seafood lover, so I get the shrimp po'boy with lettuce, tomatoes and mayo when I go. Let me tell you—you get a LOT of shrimp for only $6! The food is very fresh and it doesn't take long to get your meal! The next time you're in Denham Springs, stop by and get a po'boy from here!
— Allison Roberts, MyBranch Lending Representative
---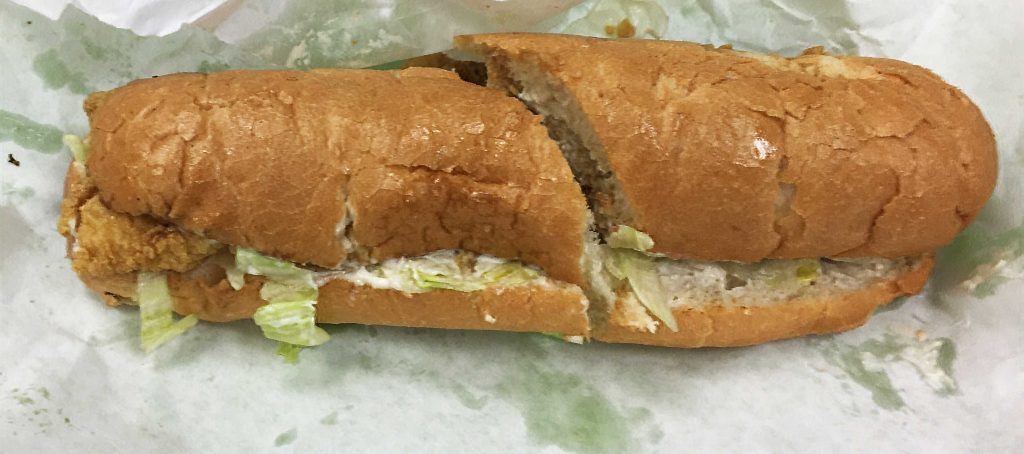 **UPDATE: Bobby's Drive Inn is now closed. Know another good spot in or around Jackson, Louisiana? Fill out our form and let us know!**
Bobby's Drive Inn is located in the heart of Jackson. The nostalgic look and friendly atmosphere coupled with the amazing food they serve is the reason they have been in business for 53 years and are a favorite among everyone in town.
Their prices are reasonable and the food is great! You can place your order at the outside window or dine inside. When I go, I get the dressed catfish po'boy—it's amazing! This po'boy is well worth the price, and you can see why it's a town favorite.
---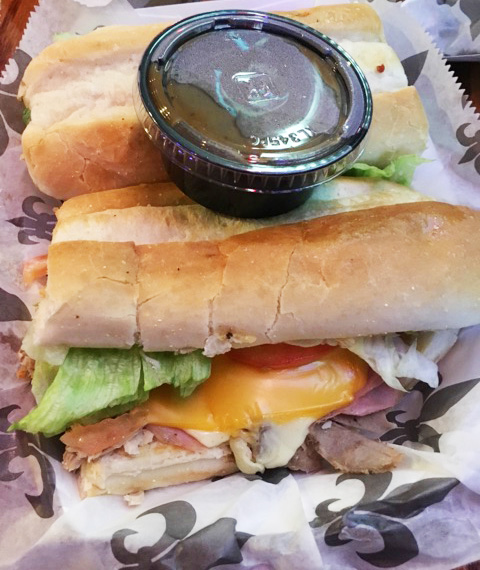 I go to Daq's Wings and Grill about 2-3 times a month! The inside is like a sports bar with nonstop drink specials and frozen daiquiris, and it's popular with the local college crowd. The restaurant is actually inside of an old Sonic Drive-In building, but you wouldn't guess that when you go there!
I get the Big Harvey Po'boy when I go! It has ham, turkey, roast beef, swiss, provolone, cheddar, jalapeno mayo, lettuce, tomato and a side of brown gravy. Yum yum!
I love this po'boy! The flavors of it are very complex. It has a sweet flavor from the ham, juiciness from the turkey and savory flavor of the thick cut roast beef.  Don't forget the three cheeses—creamy, gooey goodness! I never leave hungry when I go, either. If you are in town, definitely stop in. It's well worth it!
---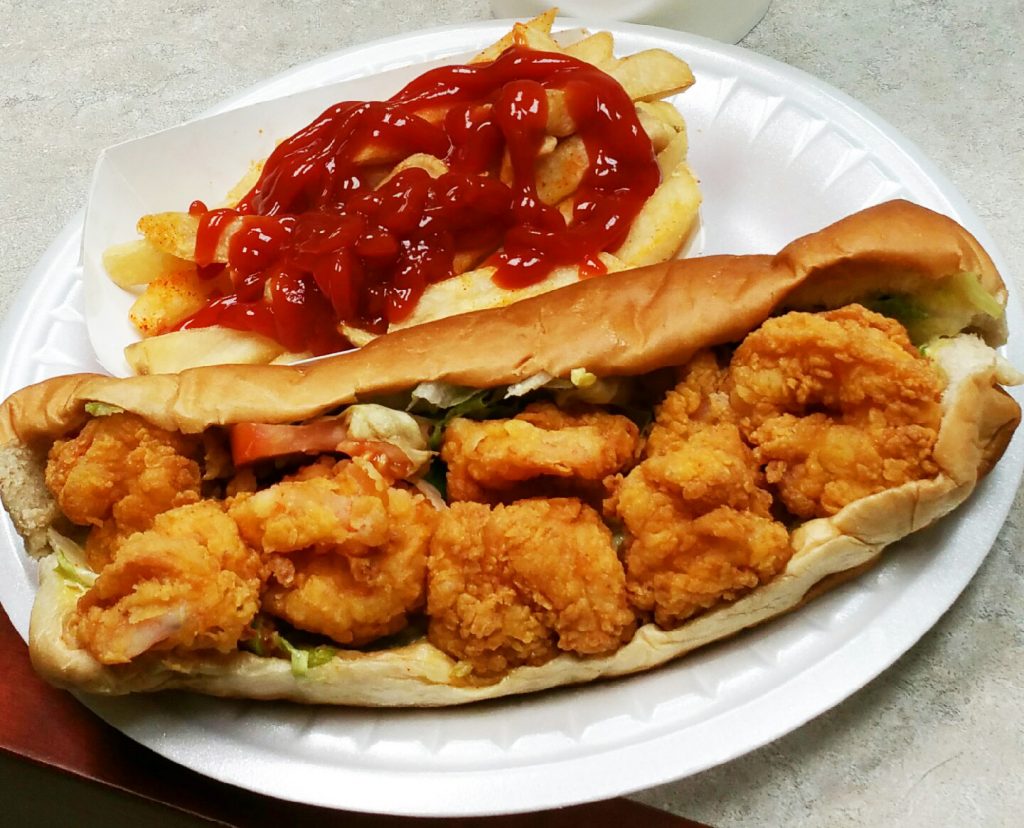 I always enjoy making a trip to Mama's Fried Chicken to get my favorite meal, the shrimp po'boy! Hands down, Mama's Fried Chicken has the best shrimp po'boy you'll ever eat. The restaurant serves a variety of southern foods, including fried chicken, which is what the restaurant is best known for. However, I have never ordered anything other than their shrimp po'boy—it's THAT good.
The po'boy is prepared on super soft bread, and it's dressed with lettuce, tomatoes, tartar sauce and huge, crispy battered shrimp. The meal includes seasoned fries and a medium drink, but I always upsize the drink because I cannot get enough of their freshly squeezed lemonade. If you are ever in Opelousas and want the best shrimp po'boy you'll ever eat, Mama's Fried Chicken is the place to go.
— Kenyetta Jerry-Dupre, Opelousas at OGH Branch Teller
---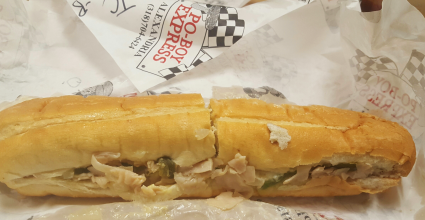 I love getting my po'boys from Po-Boy Express! They have two locations, one in Pineville and one in Alexandria. The one I frequent is located off of Main Street in downtown Pineville. This is a great place to stop for a quick, inexpensive meal with a menu that offers a variety of options. It's locally-owned with very polite staff, and guess what—they deliver!
When I eat from here, I usually pick a different po'boy each time. They're all great! On my latest visit, I got a Turkey Cajun Po'boy that has grilled chopped turkey, melted cheese, onions, bell peppers, black olives, hot peppers and mayo and it only cost $7.99! Stop by when you're in Pineville to grab some of the best po'boys you've ever had!
— Shanise Roberts, Alexandria Branch Member Service Representative
---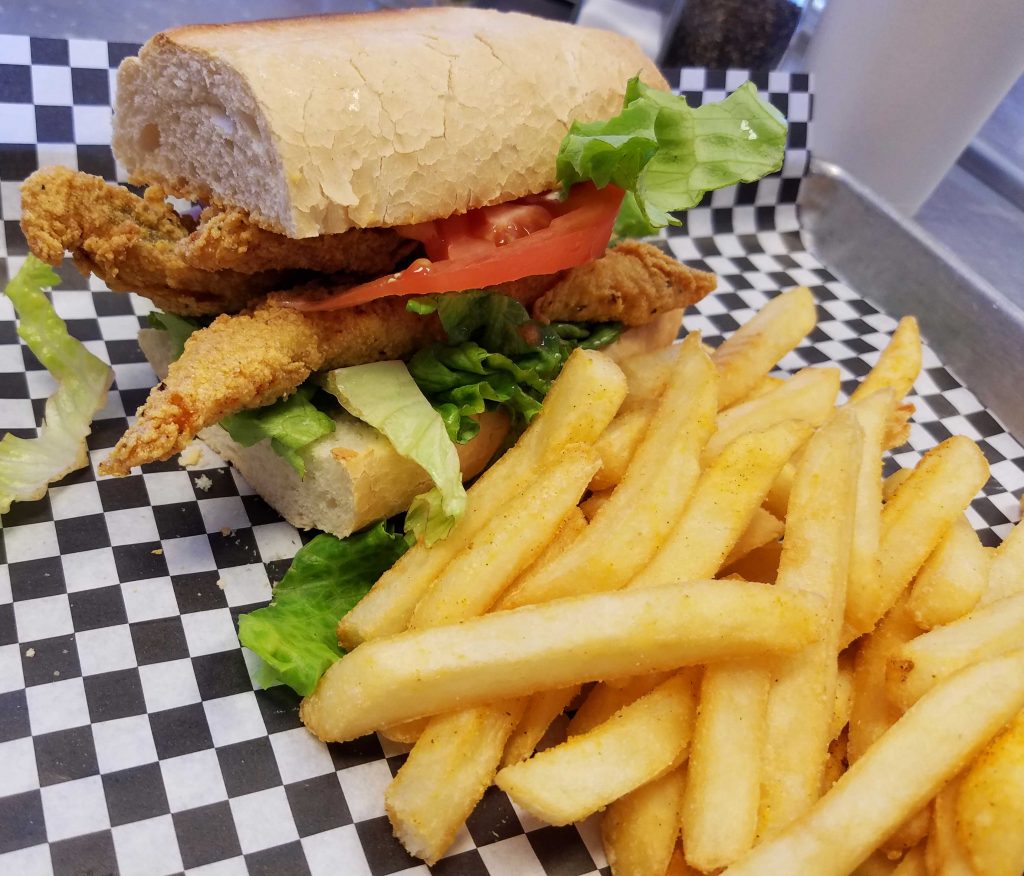 If you're looking for a delicious po'boy in Ascension Parish, Duckroost Seafood and Deli is the place to go. The restaurant sits at the intersection of Highway 431 and Black Bayou Road in St. Amant. It's a little piece of "Cajun Heaven" where you can expect excellent service and one of a kind delicious food! I get the 6-inch catfish po'boy, a side of fries and a 20 oz. drink. The prices are very reasonable on everything they have to offer!
The po'boy has three pieces of delicious, perfectly-fried catfish (crisp on the outside, moist and yummy on the inside), lettuce, tomato, thinly-sliced purple onion and mayo piled on a 6-inch bun, with a very generous pile of french fries. The food is fresh, hot and so wonderful! If you've never had Duckroost Seafood and Deli, you definitely need to give them a visit!
---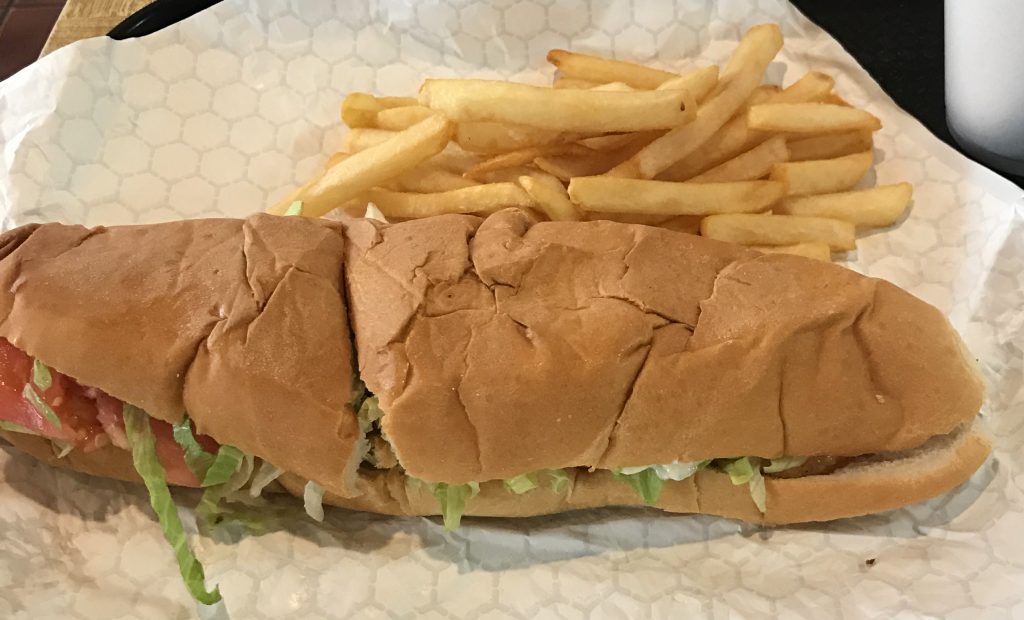 Leblanc's Drive Inn is located in Zachary, right off of Highway 19. I've been here plenty of times! When I go, I get a shrimp po'boy with a small side of french fries. The food is fresh and hot, and it comes with jumbo shrimp that are seasoned really well. You'll really enjoy every bite of this po'boy!
Inside was clean and had a friendly atmosphere. The service I received was fast and my order was perfect. If you find yourself in Zachary, stop by and experience a nice meal and some friendly folks.
— Angel Walker, Zachary Branch Assistant Branch Manager
Where do you think serves the best po'boy in Louisiana? Let us know in the comments below!

Once a Pelican State CU member, always a member—through life's milestones, we'll always be there to help you with your financial needs. Your Financial Family for Life. Give us a call at 800-351-4877.