If there's one thing you should know about me, it's that I love jambalaya! Whether it's chicken and sausage, pork and sausage or whatever meats you want to put in there—it all works for me! Imagine my excitement when I attended my first Jambalaya Festival in the "Jambalaya Capital of the World" Gonzales, Louisiana.
The annual Jambalaya Festival in Gonzales held its 50th festival this May! Since I'm not originally from Ascension Parish (I'm actually from Zachary, Louisiana), I wasn't very familiar with the Jambalaya Festival. My experience with other festivals wasn't that great, so I assumed it was a few booths and rides and not much else. Well that is not all you get with the Jambalaya Festival. There are plenty of things you can experience there!
Each year, they have several bands playing for festivalgoers to listen to, like the Chee Weez, Marc Broussard and Rockin' Dopsie. It is a tradition for many people to come out each year and hear their favorite bands perform. The festival also features a Queen's Contest, crowning a Gonzales Jambalaya Queen every year. This year they crowned Alyssa Latuso the new Queen!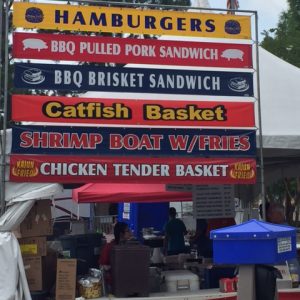 On top of the jambalaya, the carnival foods are OUTSTANDING—BBQ brisket sandwiches, catfish baskets and "Kajun Fried" chicken tenders are just some of the things you can find there. They have rides for all ages and several booths to stop by including our Pelican State Credit Union tent and other local businesses! If you like cars, they have a car show on Sunday too. You can come out and see some great restorations of classic automobiles!
Lastly there's the Sportsman's Show Jambalaya Cookoff, where the best of the best come out and show Gonzales what they have to offer! This event is held Friday through Sunday with the winner being announced on the last day of the festival. Joey Cornett was crowned the 2017 Champ of Champs, being voted as the BEST jambalaya at the festival!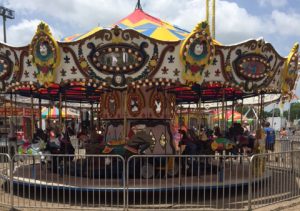 Pelican was very happy to become part of the Jambalaya Festival this year. We had face painting, Pelican tattoos and balloons for the children as well as a raffle for a crawfish pot! It was a pleasure to see kids walking by with our balloons and several people with Pelican sunglasses on. It felt like we were really at home and part of the culture and community of Ascension parish!
Will Howland was the lucky winner of our booth's raffle, which included a crawfish pot stocked with seasoning and accessories, a paddle and a $50 gas card.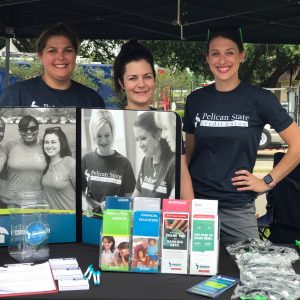 Being part of the Pelican family for over 11 years now, it really brings joy to my heart to share Pelican with the community and support the community I live and work in!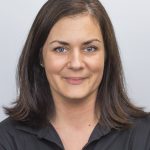 I'm a Prairieville resident passionate about my community and the mother of 2 beautiful, amazing, loving kids. I'm also an avid LSU fan. GEAUX TIGERS!