So you've got yourself a new place or you're looking to give your home a mini makeover, but you don't have the biggest budget. No problem! There are plenty of ways to spruce up or furnish your house without emptying your wallet!
Getting that "dream house" look doesn't have to come with the "dream house" cost. Having a budget can be your best friend and allow you to get the things you want without spending all of your hard-earned cash! There are plenty of resources out there to help you find deals on everything you need to decorate your home. Use some of these tips to spruce up or furnish your place without breaking the bank!
Figure Out Your Budget
Ask any of our Nationally Certified Credit Counselors, and they'll tell you that the first thing you should do is figure out your budget. If you don't know what you can afford to spend, you could end up spending money that you need for bills and other necessities.
A budget gives you the freedom to shop around instead of making split-decisions when you're in a store. When deals that seem too good to pass up come around, it's much easier to take a step back and look at the numbers. If your budget won't allow for the purchase, it's hard to be pressured into buying something you'll regret later.
Do you need help figuring out your budget? Contact our credit counseling team to get started on the path to financial success!
Make a Furniture Wishlist
Just like you need to create a shopping list for your groceries, you should make a list of what furniture you'd like in your house. Making a list keeps you focused on what you actually want to buy, and it can keep you from making impulse purchases in the store. This helps keep your shopping time to a minimum, and it can make it easier to stay away from big money "limited time only" deals that aren't in line with what you're looking to buy.
Ask Friends and Family
It can feel embarrassing to ask your family and friends for their unwanted furniture, but it isn't a big deal. People can be very understanding! Let them know that you're in need of home furnishings and are on a tight budget, and they will likely help you out.
To top it all off, you'll be doing them a favor! The furniture that they have may be in the way, so by taking it out of the way, you're saving them from putting it in storage or hauling it off somewhere else.
Set Up Deal Alerts and Price Checks
After you've asked around, check out a couple of deal alert and price check websites. Some websites, like SlickDeals.net, allow you to set up deal alerts for specific keywords like "sofa," "mattress" and "LG washer and dryer." You can plug in your desired price range and contact information, and when the item goes on sale for your budgeted price, you'll get an alert! This can help you save money without even thinking about it!
Stay Away From Stores Offering "0% Down"
Stores that offer "no financing" and "0% down" deals sound too good to be true. While they don't require you to put any money down at first, they do open up a line of credit for you in the amount of your purchase. This can lead to a hit on your credit score, because now your credit utilization for that line of credit is maxed out. Yikes!
The worst part is that many of these furniture stores have the contracts set up to where when you miss one payment or don't pay it off in a certain amount of time, your interest rate can skyrocket as high as 20-30%! This can end up costing you thousands of dollars for some pieces of furniture and affect your ability to get a better loan rate for important financing in the future.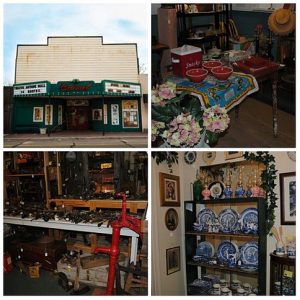 Skip Large Item-Specific Retailers
You might first think about running into a nearby furniture-only store, but you should first take a step back and look at other stores. The larger retailers are well-known for furniture and they know it. You're likely to pay more for a sofa or loveseat at one of these stores than you would at Costco, Sam's Club, or another warehouse-type store.
Don't forget to shop local! Check out the locally-owned small businesses in your area to see what they have available. You'll be saving money and helping out small mom and pop shops! Some of our team members like to go to the Denham Springs Antique District to find deals on home furnishings. Make sure to check out all your options before purchasing. By looking for your home furnishings elsewhere, you could end up saving yourself a pretty penny!
Check Garage and Estate Sales
If you're looking to save some major cash and reduce the actual amount you spend in your budget, check for local garage and estate sales in your town or nearby cities. Most of these families are looking to get rid of furniture that's lightly used, and you can reap the benefits!
Before you turn your nose up in disgust, I'm not saying you should buy someone's mattress off of Craigslist. Go look for some of the more expensive items and make sure you know what to look for when buying secondhand furniture. You can't just buy any old dresser from anybody!
Check Online Groups for Low-Price Furniture
Facebook isn't just a place to connect with friends—you can connect with plenty of local people! I'm a part of a bunch of local buying and selling groups, and I see great deals come and go every day. Try to find Facebook groups or other local online forums where people post what they have for sale. You can easily save money on furnishings that others don't have room for anymore. Always follow safety tips when you buy from someone online.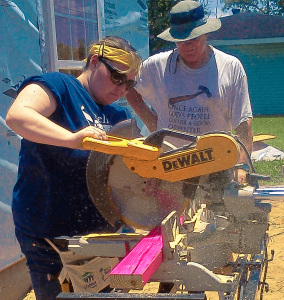 Look for DIY Options
Some projects may be too costly and time-consuming for a smaller budget. But if you keep an eye out online, you can find some great ideas to furnish your house on the cheap. Take a look at our Budget DIY Pinterest board to get some inspiration for some do-it-yourself projects that won't break the bank.
Have you furnished your home on a budget? Let us know your tips in the comments!
Lover of writing, learning and teaching others about new things. Proud foodie. Sometimes I mix all of these subjects together.