The best way to serve a community is to invest in the people that live there. As Your Financial Family for LifeSM, we strive to serve you financially and support your Louisiana community. We wanted to show our support in Ascension Parish by giving back to our branch community in Prairieville.
On Tuesday morning of May 23, 2017, we welcomed Prairieville into the Pelican family by meeting our new family members' needs.  We partnered with our Select Employer Group's gas station, Popingo's off of Perkins Road, to do a free Gas Giveaway!
We gave $20 in gas to the first 200 cars to stop by—20 of those cars being current members of the surrounding area. However, the remaining 180 were excited to hear about Pelican for the first time! Pelican team members love giving back to their communities—22 of us came out to pitch in pumping gas and talking with everyone who stopped by!
Pelican team members love to give back by participating in local community events such as the Denham Springs Antique Village Spring Festival and the Gonzales Jambalaya Festival.
We also love to show support to local businesses in our communities like Pizza Place in Watson and Sassy Oil and Vinegar in Lake Charles!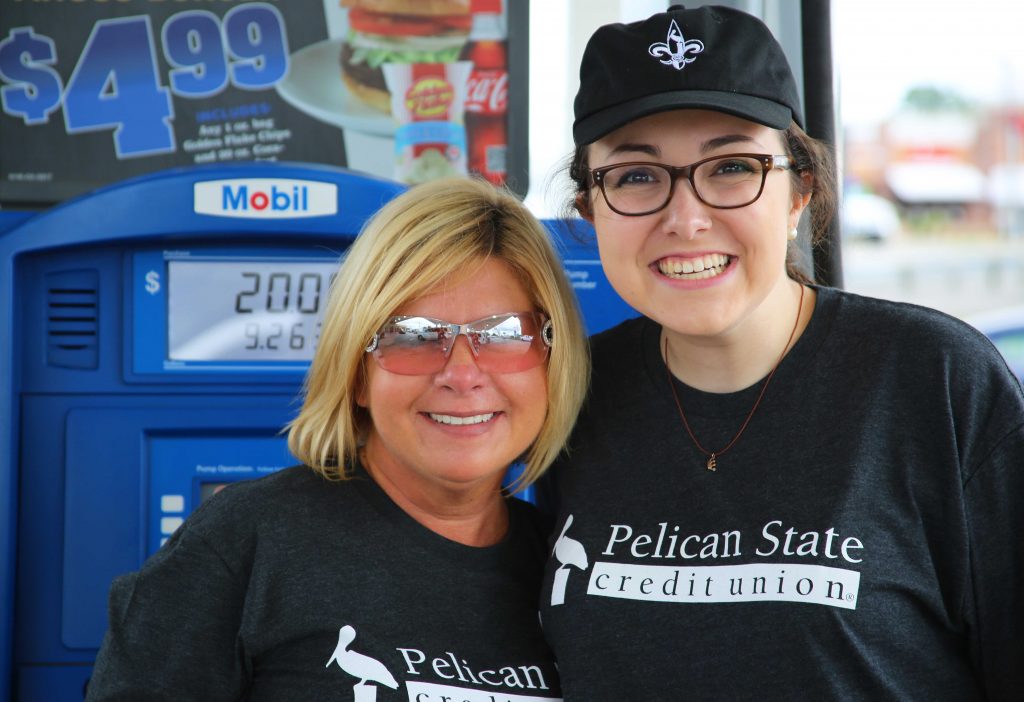 This event was my first event and an incredible glimpse into the heart of Pelican State Credit Union. While pumping gas, I was honored to interact with members and hear their stories and connections to Pelican and its mission.
One man's story really stuck with me. He had just spent his last $20 on gas to search for a job in the Ascension Parish area. A friend of his told him about our Gas Giveaway that saw on our Facebook page. He came by, we replenished his gas tank and he was encouraged to go the extra mile in his ongoing job search.
I was so inspired to know that our devotion to our members helps in monumental ways through seemingly small activities like filling up a gas tank. I am honored to know that I am cared for by my Pelican family and excited to serve my fellow members in any way that I can!
His story is the reason why we work for the best for our members and our communities. We are thankful that we can be a part of everyone's story, and we hope to that you will become a part of ours!
Welcome to the Pelican State Credit Union family, Ascension Parish!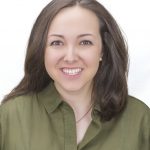 Hey friends! My name is Gabrielle Crockett! I love meeting new people and building relationships. I'm also an avid coffee drinker, Mexican food fanatic, desirous world-traveller, music lover and soulful vocalist. Catch me with a good cup of coffee and any Harry Connick, Jr. song and give life a "wink and a smile." How 'Bout Them Dawgs.