Pizza has been, and will always be, my go to meal. When I'm craving a pick-me-up or when I just don't have enough time to cook dinner, it's always an easy out. Pizza Place in Watson, Louisiana, has made a huge impact on the Watson community and the way I eat pizza. It is right off the side of Hwy 16, right before the red light.
Pizza Place first opened their doors in 1985, and they have been serving the community ever since. The restaurant has an extremely warm and welcoming atmosphere and has that "Mom and Pop" family feel to it. It's me and my fiance's favorite pizza restaurant.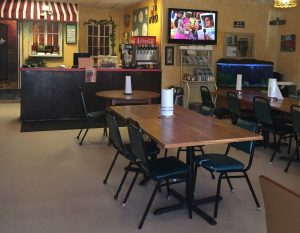 The latest order I placed was absolutely amazing! I called ahead on my way home from work and ordered my pizza to-go, and it was hot and ready as soon as I arrived. I ordered a shrimp pizza with pepperoni and jalapenos. It had the perfect amount of spice from the jalapenos, and the shrimp was boiled just right. The crust was thick and fluffy and had the best flavor! Here's how good this pizza looked (it tasted even better):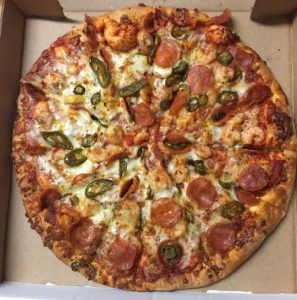 The taste of the bread really brings me back to when I was younger. It tastes just like the homemade bread my grandma used to make with garlic butter on the crust. The amount of sauce is always just right, and their mozzarella cheese tastes like it is freshly shredded—it's so gooey and delicious! The toppings are never stingy, and I always feel like I get my money's worth.
Pizza Place has 17 different toppings to choose from, which allows for over 180 combinations of pizza toppings! They also have 11 different specialty pizzas, including the La-Mex and Watson Supreme. The La-Mex is a Mexican pizza with Velveeta cheese, ground beef, shrimp, banana peppers and more, and the Watson Supreme, a town favorite, has all the meats and toppings combined!
Although the name of the restaurant is Pizza Place, they also serve numerous other options, like po'boys, muffulettas, salads, spaghetti and more. If you're craving something sweet, their dessert pizzas are something you just have to try!
I would highly recommend Pizza Place to anyone passing through. The workers are so nice, and the restaurant is very clean and well-maintained. The pizza is great and the atmosphere is even better!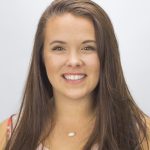 My name is Emily Glover! Since joining Pelican in 2016, I have fallen madly in love with the credit union world. My favorite part of what I do is getting to interact with new people. I am a worship leader and a music enthusiast, and I love learning to cook new dishes for my husband and son.