Applying for a mortgage loan can seem like an overwhelming experience.
During the lending process, your lender will ask you for a lot of different documentation that you may not be familiar with in the beginning. Knowing what documents are needed beforehand will not only help your loan move forward more smoothly, but will also help your lender identify more programs that you may be eligible for.
We've created a list of documents you'll need to buy a home so you can be as ready as you possibly can to be a homeowner.
The types of documents you will have to provide the lender are used to prove your income, assets, personal information, and property details.
Let's break this down further:
Proof of Income
Your lender will require proof of income to ensure that you'll be able to afford your monthly payments. This also gives you a better understanding as to what your price range is.
The documents you'll need for proof of income include:
Recent Paystubs: Your recent paystubs will give your lender a lot of information. It will show them your base pay plus any overtime or bonus income. It will also show your total year to date earnings.
W-2s: This will show the lender how much income you have earned over the previous two years.
Tax Returns: Tax returns are also used to show the lender how much income you have in the previous two years. They are the primary way that self-employed borrowers verify income because they provide total income and expenses.
Benefit Letters: This can include income such as social security, disability, and other retirement income.
Monetary Assets
Lenders request monetary asset documentation so they can make sure you have sufficient funds for a down payment as well as reserve funds in the event of an emergency.
You'll need the following documents:
Recent Checking and Savings Statements: Your lender will need your banking account statements from the previous 60-90 days to show much cash you have available. If there are any large deposits that are not from your normal payroll, you may have to provide an explanation of the deposit.
401K/Retirement Account Statements: Showing your retirement account statements is another way that your lender can show you have reserve money. If you are taking funds from your account, you will need to show where the funds went to as well as where the funds were deposited.
Previous Rent Payment Checks: Depending on the type loan you are applying for, the lender may need to verify your rental history. The best way to prove that you are paying rent is to have check copies written to the landlord that go back to the previous 6-12 months.
Gift Letter: Some loan programs will allow borrowers to get a gift from a family member to help cover the down payment and closing costs. When this happens, you will need to have the donor complete a gift letter showing that funds do not have to be paid back. The lender will also need a copy of the check that the donor gifts the borrower.
Personal Identification
You will need to provide multiple forms of personal identification to the lender so you can simply prove you are who you say you are.
These include:
Driver's License
Social Security Card
Residency Documentation: If you're a non-US citizen, you may have to provide additional documentation such as a permanent resident alien card. The type of documentation you will have to provide will depend on your resident status.
Property Information
Property information is needed so the lender can know the specifics of the home such as the structural condition, whether it's in a flood zone, if it's part of a homeowner's association, etc. It serves as collateral that secures the loan.
These types of documents include:
Purchase Agreement: This is an agreement to purchase a particular property. The lender will need this to have the property appraised and to have the sale recorded. The purchase agreement will show all the information for the purchase such as property address, sales price, and sales date.
Insurance Quotes: A home buyer can choose their own property insurance provider, but the lender will need a quote of the policy from a licensed insurance agent. If the property is located in a flood zone, then flood insurance will also need to be purchased.
Thinking about homeowner's insurance options?
Check out our blog post
to get all the information you need when choosing home insurance coverage from an insurance professional!
Inspection Report: When purchasing a home, the buyer can choose to have an inspection done before the appraisal is ordered. The inspection is done once the purchase agreement is signed, and the buyer will usually have a time period after the inspection to renegotiate the sale. In most cases, an inspection is not required but can be a good thing to have because it lets the borrower know what the condition of the home is prior to getting too far along in the process.
Every mortgage loan is different, and the documents you need can vary depending on what type of loan you are applying for. By understanding the basic documents needed for the mortgage lender that you choose, your loan experience will be hassle-free. You'll also be that much closer to realizing the dream of homeownership!
If you have any further questions about mortgage loans, we encourage you to complete an #AskPelican contact form and a mortgage originator will be more than happy to help.
---
What's the number one thing you'd like to have in your dream home? Let us know in the comments!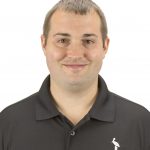 Chris Neal has helped plenty of Louisiana residents purchase a home to call their own.