Are you thinking about purchasing your first home, buying a new home or refinancing your current house? If so, you'll be looking at some options for home insurance, and it can be easy to feel overwhelmed. That's where I can help!
I've been with Liberty Mutual Insurance for three years, so I've had to answer a lot of questions. I wanted to answer some of those questions here so that you can protect what matters most!
Louisiana has plenty of wind, hail, hurricanes and flooding. Before determining who to choose for home insurance, it's important to ask yourself two questions:
What do I know about the company that is quoting my home insurance?
How long have they covered families in my state?
Look into some of your options and compare them to see if they're a good fit to insure your house. For Liberty Mutual, we've been offering homeowners policies for decades. We have been through the big hurricanes like Andrew, Katrina, Rita and Gustav. Research some of your insurance company options and find out more about them before you sign.
Beyond those questions, you'll also need to know a lot about your home insurance so that you can determine the best coverage for your family. Here's quite a bit about what you need to know about homeowners insurance:
What are the main functions of homeowners insurance?
The main purpose of homeowners insurance is to protect your dwelling, other structures, personal possessions, liability and additional living expenses.
What are the factors that affect my home insurance cost?
Here are the factors that are taken into account when you get your home insurance cost:
Have you made claims on other property insurance policies in the past 5 years?
What is your credit score?
What features or characteristics does your home have (floor plan, fireplace, etc.)?
What ZIP Code is your house located in?
Are you bundling your auto insurance with your home insurance?
Are you in a high risk or low risk flood zone?
Here are the details needed for a homeowners quote:
What year was your home built?

Newer homes have lower insurance rates.

What is the living square footage of the home?

Most of the cost of the policy comes from insuring the home's structure. The higher the square footage, the more coverage you will need.

What year were certain parts of the home replaced?

This includes the roof, electrical, air conditioning and plumbing. The more recently these were completely replaced, the lower the yearly rate will be.

Do you intend to have a monitored alarm or smart home system?

Home security and safety comes with a discount too!
How do you choose limits and deductibles?
Each company uses their rating systems based on the factors listed above to get a dwelling coverage amount generally between $100 and $150 per square foot of your home. The remaining coverages (other structures, personal property and additional living expense) are generally a percentage of what you see in the dwelling coverage.
A deductible is the amount of money you must pay before the insurance company will pay a claim. In Louisiana, deductibles vary company to company and by your proximity to what they deem higher-risk, coastal ZIP Codes. The closer you are to a coastal ZIP Code, the higher they will set what your minimum wind/hail and hurricane deductible will be or they may simply decline to cover your property.
As a rule of thumb, the higher the deductible is, the lower the yearly cost. This is because you're willing to take a bigger risk before filing a claim. Generally, I see hurricane and wind/hail deductibles that are a percentage of the coverage amount in the dwelling. All other perils that can be claimed can be as low at $500.
Finally, Louisiana is the #1 state to receive money from the National Flood Insurance Program (NFIP). If you live in South Louisiana, you should have a flood policy to protect your home. The best policy NFIP offers in a low risk zone is $480 a year. If you are in a high-risk zone, you will likely need an elevation certificate to get the lowest rates.
What does and doesn't home insurance cover?
The most common Louisiana-specific uses for homeowner's insurance are:
Named hurricanes
Hail damage
Wind
Fire
Theft
Water damage from a broken pipe
Liability claims (e.g. your dog bites the neighbor)
Home insurance most often does NOT cover:
Rising flood water

Flood insurance policies are always recommended.

Earth movement

If the earth underneath your home shifts, rises or sinks, that's not covered. If you're interested in this coverage, you can request it with your insurance representative.

Power failure off premises

This is coverage for a loss caused by a lack of incoming electricity that was caused by damage to a property away from your premises, usually the power station.

Neglect

This is negligence in acting how a "reasonable person" would act when faced with the same situation. For example, if a pipe bursts and you don't do anything to try and prevent further water damage to your home, anything after initial damage may not be covered due to negligence.

War

Any act of war is not included in your home insurance coverage.

Nuclear hazard

Nuclear reactions, radiation or contamination are excluded from home insurance coverage.

Intentional loss

If you purposely cause damage to your home in order to get money from the insurance company, that's not covered.

Acts or decisions

If a loss or damage is caused by your deliberate act or decision, then that is not covered.

Faulty, inadequate or defective

This means any loss or damage caused by faulty, inadequate or defective planning, developing, surveying, design, workmanship, repair, remodeling or the materials used on the property would not be covered by home insurance.
Do you have any questions we didn't answer about home insurance? Let us know in the comments below!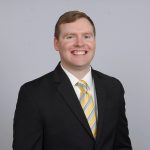 I began my career with Liberty Mutual Insurance in 2016. I graduated from Arizona State University with a degree in Political Science, and I serve clients across the Pelican State, but focus on Baton Rouge, Prairieville and Denham Springs. I work personally with my clients to recommend coverage levels and options customized for each life-stage to protect what matters most.