According to the 2020 census, nearly 19 million children in the United States are living in single-parent households. If you're a single parent, it can feel like the financial challenges that come with raising a child by yourself are too much to handle.
My name is Kimberly Gaines and as a Nationally Certified Credit Counselor here at Pelican, I've met many members that come from all walks of life, particularly ones that are in this situation. I've also supported family members that are single parents, so I know firsthand how hard it can be to care for a child as one.
That's why I find it important for me to share what I've learned. My goal is to help others manage their expenses, prepare for unexpected emergencies, save for the future, and still create special memories with their children all at the same time!
Here are some tips to consider in your journey to overcome the financial challenges of single parenting:
Analyze Your Financial Situation
The first thing I'd recommend is to take a close look at your monthly expenses. What are your fixed expenses (costs that remain the same month-to-month)? Examples of fixed expenses include:
Mortgage
Rent
Car notes
Insurance payments
Tip box: Take a high-level look at your finances by using our free budget worksheet!
Are your utilities, childcare expenses, or transportation costs consuming most of your income? If so, it might be time to consider whether or not some of these expenses can be reduced or eliminated entirely.
I know it might be a difficult decision to downsize to a smaller home or a more practical vehicle, but being able to save more for your future is worth it! Look at other home and car options online and use payment calculators to see whether or not you can save money on your car note, rent, or mortgage. For a deeper dive into your options, I recommend meeting with a credit counselor to get a feel for where you're standing.
When it comes to childcare, make sure you know about all of the resources that are available to you, such as government assistance, local non-profit programs, or faith-based organizations. Most schools have extended hours before and after school to assist with your work schedule.
Create a Budget and Spending Plan
Being a single parent can sometimes mean half the income, so creating a budget with realistic estimates will allow you to manage your money effectively.
Staying organized is one of the most important pieces of advice I can give when it comes to budgeting! This is a great opportunity to use a calendar or planner so you can more easily keep track of your bills.
Writing down when every bill is due and crossing off days helps you visualize when you have to make your next payments. There's no right or wrong way to stay organized—just as long as you're using the best method that works for you.
Budgeting is about choosing how to use your money. Are there ways you can cut back on spending? Something as simple as meal planning and replacing takeout can save you a ton of money each month!
Know someone who needs more assistance?
If you or someone you know has experienced a reduction or elimination of income, there are several programs in Louisiana that can help. Here's where you can get
income-based assistance in Louisiana.
Open an Emergency Fund
In life—and especially as a single parent—you know by now that you have to prepare for the unexpected. And when I say "prepare," I'm talking about financially. The best way to do that is by having an emergency fund.
A good rule of thumb is to always have at least $1,000 in your emergency fund. This covers enough to handle small emergencies that need to be taken care of quickly.
It can seem like a daunting task to build up your emergency fund, but remember, any amount of money you can save helps. You should aim to build it up over time to help create a cushion for when you need it.
Did your vehicle's check engine light come on during your way to work? Did kid fall and get hurt? These are all situations where an emergency fund would come in handy, and having that extra money set aside will alleviate any unneeded stress!
Get Insights from Others
The key to getting help is asking for it first, so remember to rely on your extended support system! A trusted family member or friend is sometimes the absolute best person you can go to for advice, especially if they've been in similar situations as you.
If you don't have a strong support system already, it doesn't hurt to look for one! Finding like-minded people in your community is easier than ever using Facebook groups, forums, and even visiting local parks and events. It's just like making new friends!
If you're not able to speak with a close friend or family member, one of Pelican's Credit Counselors are here to help. Pelican's Financial Wellness Program has helped thousands of people take control of their finances over the years, and it's a completely FREE service for all Pelican members.
---
Even though there's always going to be a steep mountain you have to climb, using the resources available to you and having patience will help you through even the toughest situations.
With these tips and a strategy in place, you'll be well on your way to an excellent financial situation for both you and your child.
What have you done in your life to be a more financially-savvy parent? Let us know in the comments below!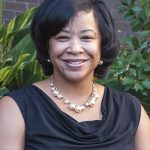 My name is Kimberly Gaines, and I'm certified through the National Association of Certified Credit Counselors and the Credit Union National Association. I possess over 20 years of financial experience of which 9 of those years at Pelican State CU. I have starred in several #AskPelican videos, where I answer financial questions for our members. Beyond this, I also dedicate time to teaching financial subjects at community workshops and in schools in Pelican's branch communities.