The promise of a new year reminds me of the possible tax refund coming in February and what it can do for my current financial situation
.
It's important to plan for what's coming in the new year and beyond.
I plan on following the "
Shrink, Spend, Save"
plan to help me meet my financial goals this year and get ahead of any unexpected expenses
.
Let's take a closer look at this plan: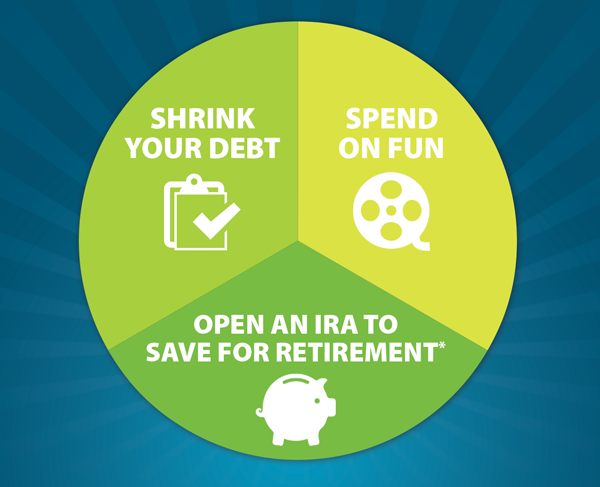 Shrink
Debt is sometimes inevitable, but it's important to pay off unnecessary high-interest debt
in a timely manner
. Use 1/3 of your tax refund this year to pay down credit cards or other high-interest loans.
Get the ball rolling with these funds. As you pay off one bill and move those payments to the next bill, you'll see results
quickly
. This will encourage you to pay down debt even more!
Moving your payments from one debt to the next as you pay them off will also allow you to pay it off quicker.
It's important to remember that you've been living with those expenses already, so this won't affect your monthly budget
!
Looking for a FREE resource to help build your monthly budget?
Check out and download our
budget worksheet
!
Spend
We all work hard for what we have. So, it's okay to spend a little on yourself, your home, or your family.
Make wise spending choices on things you need, but enjoy the fact that you have the funds to buy items out-right. Spending is as important as paying off debt—
just
spend
wisely
and
locally
if you can.
This part of your return is a way to treat yourself for making smart financial decisions! You can buy that new TV that you wanted or that fancy new kitchen appliance you've been saving for.
You can also make purchases that are more of a need, like a new washer or dryer if yours is on its last leg. Or, you might need some minor repairs to get it back to running condition.
Don't forget things like A/C servicing too. It's almost spring, which means it's a good time to call the A/C repair company and have it serviced. This helps prevent any expensive repairs in the future.
Again, the main goal here is to spend your money
wisely
on things you need or want with portions of your refund.
Save
Use the final 1/3 of your tax refund to start or increase your emergency savings. By saving $500, you can avoid getting loans for things like new tires, A/C repair, car maintenance, and more.
Remember, your goal should be to save up 3-6 months of expenses over the course of the year and using 1/3 of your tax refund is a great start
.
The most important thing you can do is prepare for the unexpected.
Start paying down debt to put yourself in a better financial position and improve your credit score
.
Spend a little of your hard-earned money on yourself and your family.
Lastly—SAVE! Save for a rainy day.
*Pelican State CU membership required. IRA = Individual Retirement Account. The information provided is for informational purposes only and should not be considered tax advice. Pelican State CU is not liable for decisions made by the member based on the information displayed on this page. Because every member's tax situation varies upon multiple factors, please consult your tax adviser regarding your own eligibility and the amount you may contribute to an IRA.
**Pelican State CU membership required to take advantage of free credit counseling services. Visit pelicanstatecu.com/join to become a member. You have the right to a free credit report from AnnualCreditReport.com or 877-322-8228, the ONLY authorized source under federal law. Credit counseling is not intended to give you financial advice, but the financial education you need to make informed decisions. Results may vary. Pelican and its employees are not responsible for any claim, suit, action or damage resulting from credit counseling.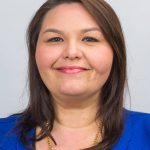 Workaholic, baker, Junior Leaguer, aspiring runner. Geeks out on anything credit union, cooperative or financial education related. Shameless holiday decoration addict, the more glitter the better!