Wouldn't it be nice if we could all live with an endless amount of income and never have to work a day in our lives? Well, unfortunately that's not realistic for most of us.
Since we have to work to make money, shouldn't it be something we know we'll love?
My name is Chloe', and I'm a Recruiting and Employee Engagement Rep. here at Pelican! I graduated from LSU (Geaux Tigers!) and started at Pelican as an intern during my last semester of college.
I've learned so much over my time in college and at Pelican, and one thing that I feel is so important when you're job searching is your first impression on the company—the interview.
My goal is to get you ready for that interview so you can land your dream job and absolutely LOVE what you do!
Check out this six-part process on how to prepare for a job interview:
Don't Overthink It
A lot of people put so much unneeded pressure on themselves when it comes to the interview. Take a deep breath and think of it this way—it's just a professional conversation between you and someone else. That's it!
I think the first step in preparing for an interview is to realize that it's just a conversation about you and your experience. Many candidates fall victim to not being themselves in the interview because they're so nervous or overthinking every response. If you're coming from a good place and speaking from the heart, your answers will come naturally to you.
Get Ready to Tell a Story
Most interviewers are going to ask you questions that should result in a story being told with good examples. Think about what you liked and disliked about your past work history and be sure to have stories ready to tell about different work situations you've been in.
Remember, interviewers are going to ask you why you left each position. Think about what you did at your past jobs and how it would relate to the position you're applying for. Have good examples of different scenarios that occurred at those past jobs.
Don't Forget That Resume
Having your resume for the interview is extremely important. You'll want to bring enough copies for the people who are interviewing you and a couple extra just in case.
I'd also recommend printing your resume on resume paper or putting it in a nice folder for each interviewer to have. As an interviewer, it really makes a difference when you can tell that the candidate put effort into presenting their resume.
Want your resume to stand out among the others?
Check out
these tips
on how to build the best resume!
Familiarize Yourself with the Company
Interviewers are likely going to ask how much you know about their company. Study the company's website, get to know their mission statement, and learn about what their goals are. It really flatters the interviewers when you're one step ahead and already know so much about the company.
Quick story—I interviewed someone one time that memorized EVERY SINGLE one of our products and services. Not that you have to do that, but it meant so much to me that they took that much time preparing for the opportunity.
Dress to Impress
That old saying, "Dress for the job you want, not for the job you have," has so much truth in it.
Dressing for success can be expensive, but it doesn't have to be!
In
this blog post
, we show you how you can look spiffy during the job interview on a budget!
In my opinion, you can never over-dress for an interview. How you present yourself in the interview shows how you will present yourself in your everyday job. Also, shoes matter. No flip-flops, sandals, or sneakers!
This could vary depending on the type of job you're interviewing for, but typically, your attire for a job interview should be business formal.
For women, a business formal outfit would include:
Nice slacks and a blouse
A nice dress or skirt with a blouse
A suit
A business formal outfit for men would include:
Slacks and a button down
Slacks, a button down, and a tie
A suit
Quick tip:
Keep your overall appearance in mind! Be sure you're nicely groomed. If you wear makeup, keep it simple, and use just a small amount of perfume or cologne.
Interview the Interviewer
Never be scared or too shy to ask questions! It's always better to ask more about the position, the company, or the team you'll be working with.
Ask about the culture of the company and see what fun things they do besides their everyday work. See if the interviewer has any suggestions on how you can be as successful as possible in your position.
It's also really impressive to an interviewer if you bring up your long-term plans or goals. Talk about the future of the team and where you see the department going. Interviewers love to see an interest in longevity.
---
In closing, just remember—it's all about you! You know yourself better than anyone else, so be confident when answering questions. At the end of the day, we're all human and no one is perfect, so it's important to understand that even if you don't get the job, it's okay.
Everything happens for a reason and if anything, look at each interview as a learning experience to know what you can improve upon next time.
You've got this!
How did you prepare for your past job interviews? Let us know in the comments below!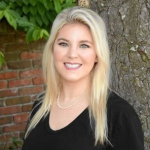 Hi! My name is Chloe' Benoit. I enjoy helping others, staying up-to-date with fashion and the occasional Big Mac.