Fashion is my way of escaping and diving into a world where the biggest hang-up is whether or not it's okay to wear white pants after Labor Day (it's totally fine by the way). I follow all of the big name designers and what they are creating. I also love keeping up my favorite fashion bloggers (Rachel Parcell, Lindsi Lane and Emily Gemma, just to name a few).
I cannot go a week without online shopping (within my budget, of course), and the first thing I do when I get home from work is check all of my fashion social media accounts. Some may think it's a little overboard, but I just call it a hobby.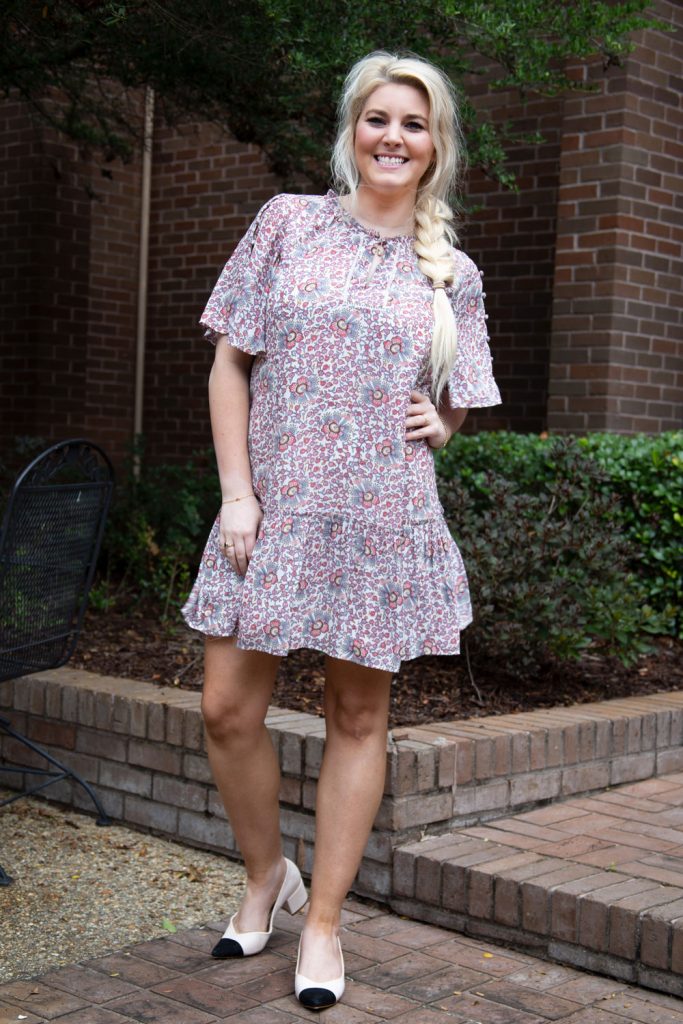 Something people often request my advice on is how to dress for work, or how to afford "dress to impress" attire. This is a problem I know how to solve!
Dressing nice does not have to cost a paycheck and a half. It certainly can, but that's not what we are here for today. I want to give options on dressing the part for interviews, meetings and your everyday work.
You're going to want to start out at some of the following stores which are known for having great deals:
Thrift Stores (Goodwill, St. Vincent de Paul, Salvation Army, etc.)

Take your time. It may get overwhelming because there are lots of choices, but if you go rack by rack and stay focused on what you are dressing for, you will find what you need without overspending.
Make sure to check for tags too! Goodwill often gets donated overstock from stores in the area, so you can regularly find brand new, name brand goods for a couple of dollars!

TJ Maxx

Only buy something here if you need it. TJ Maxx has a lot of great deals and discounts, and it's easy to leave spending way more than you planned to.
Just like grocery shopping, make a list of what kind of clothes you're looking for and stick to that.

Old Navy

Head to the clearance/sale rack first. You'll find deep discounts on shirts, pants and more here.
Check out the website for coupons! They also have text deal alerts and coupons you can subscribe to.
Don't forget to keep an eye out for regular sales events too. Sometimes discounts can be as much as 90% off!

Target

Start with the clearance/sale rack here too. By doing this, you can avoid paying full price for items that may go on sale in the coming weeks or months. A little patience is good on the savings account!
Download Target's Cartwheel app to find extra % off of clearance and clothes occasionally!
I've said it before, and I'll say it again: no matter what store you are in, start at the sale rack. This way, you may be able to find everything you are looking for without having to pay full price.
When looking for a great outfit for work start with the basics:
For the Ladies:

White or black plain top
Colorful cardigan or blazer
Basic black or navy pants
Nude or black flat shoes
Check out some examples of professional outfits you can wear: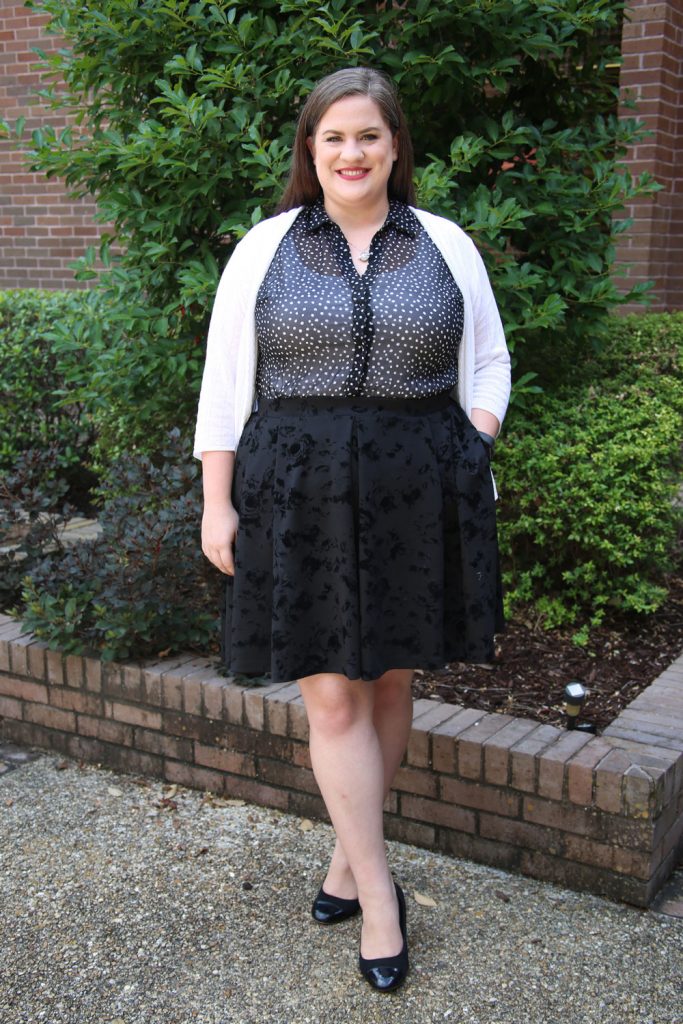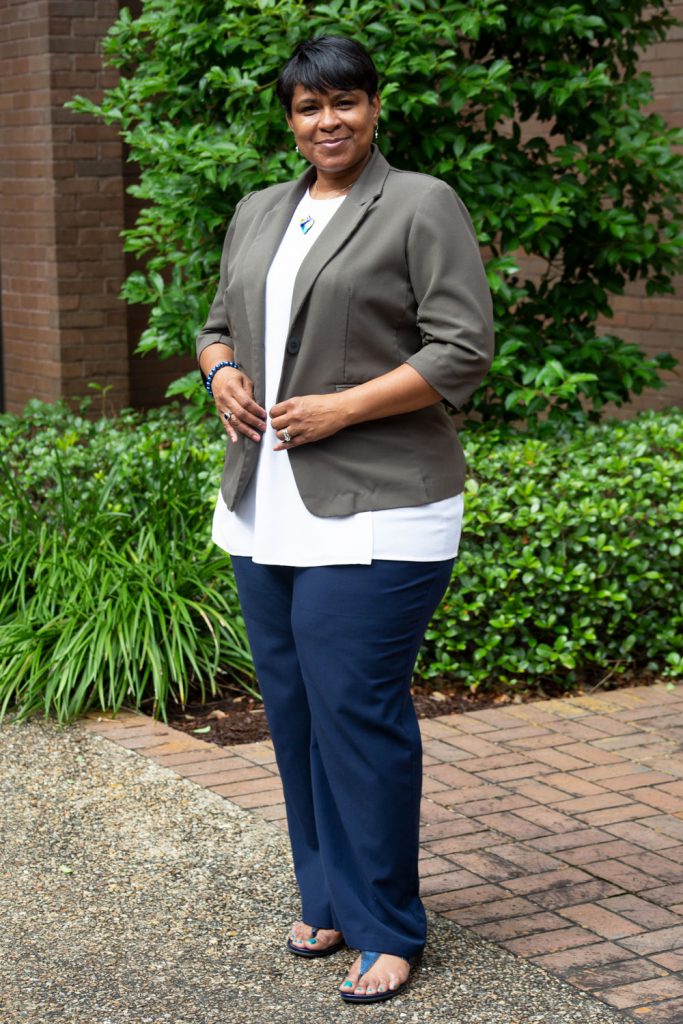 For a more versatile wardrobe, you can always start with these basics and build off of it. Keeping it clean and simple can make for a very chic and trendy look! And remember, you can always tell a lot about a person by the shoes they wear!
For the Fellas:

Khakis
Brown dress shoes
Collared shirt or nice button down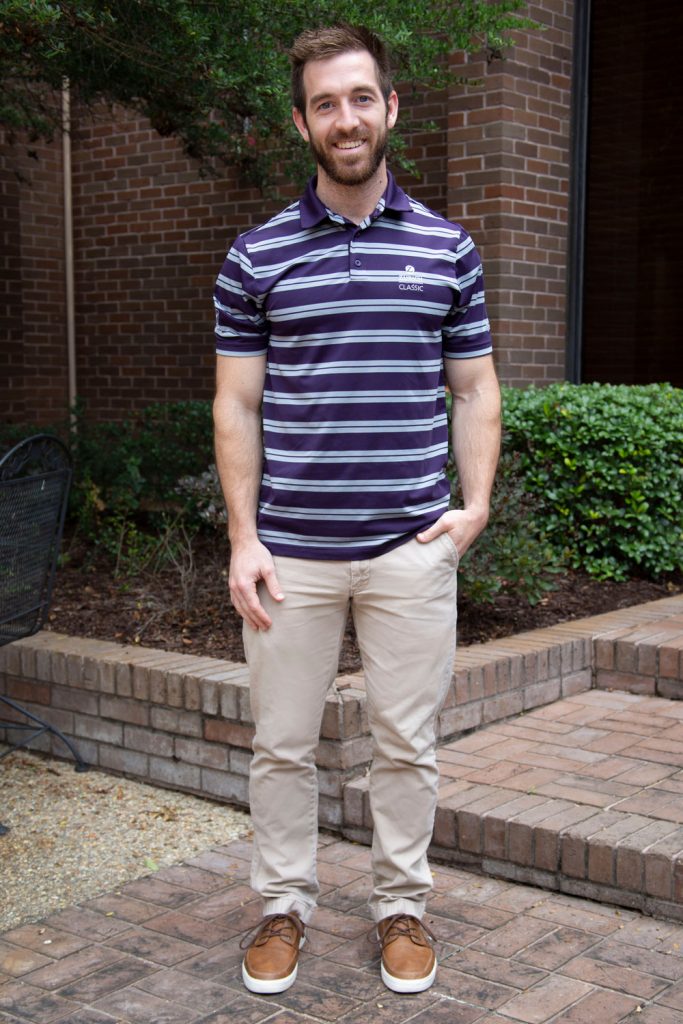 Something to keep in mind is that you should try to buy things that you could also wear outside of work. When you do this, you don't have to purchase double for your wardrobe. The key to having a variety of options to wear when working within a budget is having clothes you can wear for both work and for down time.
Don't think that you only have to dress nice for big meetings or interviews! Dressing your best each and every day makes you feel better about yourself and makes for a more productive person.
What's your go-to store when shopping on a budget?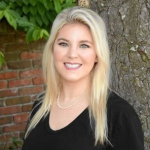 Hi! My name is Chloe' Benoit. I enjoy helping others, staying up-to-date with fashion and the occasional Big Mac.