Looking to get a mortgage? You probably have a lot of questions, and that's okay! There are so many different things to know about home loans. Whether it's mortgage insurance, different loan types or the types of documents you need to get pre-approved, there's a lot that goes into the mortgage process.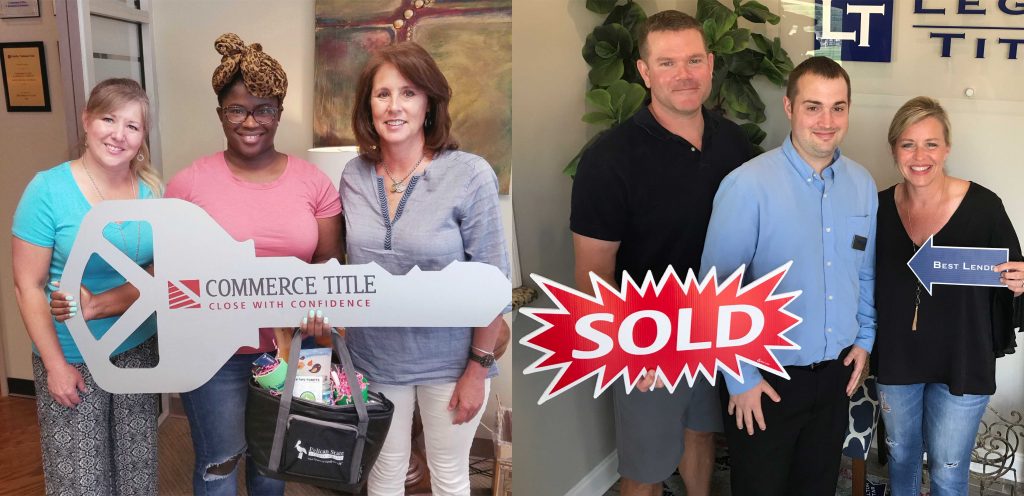 Pelican Mortgage Originators Chris Neal, NMLS ID #1385376, and Jennifer McMinn-Griffin, NMLS ID #1409144, have helped plenty of members purchase a home to call their own. They've answered some of our members' most frequently asked questions about mortgages to give you a better idea of what you'll come across when applying for a mortgage.
What is private mortgage insurance?
Private mortgage insurance, also known as PMI, is a type of insurance that protects the lender in the event the borrower defaults on the loan. Most lenders will require PMI if the borrower does not put down at least 20% of the purchase. Some lenders, such as Pelican State Credit Union, can exclude the PMI with a 15% down payment. There are also loan programs like Federal Housing Administration (FHA) and United States Department of Agriculture (USDA) that will require PMI for the life of the loan.
What is an ARM loan?
ARM stands for adjustable rate mortgage. This means the interest rate on the loan can fluctuate. Pelican offers different types of ARM loans such as 5/1 and 10/1. These loans have a fixed rate of interest for 5 or 10 years but will adjust after that time. Pelican's adjustable rates adjust one time each year after the fixed rate period ends. Other adjustable rate loans, such as home equity lines of credit, have no fixed rate period and will fluctuate based on the market.
What is a Mortgage Loan Originator?
A Mortgage Loan Originator is the person who begins the loan process. They must be licensed and have a Nationwide Multistate Licensing System and Registry (NMLS) ID number. The primary job of a Mortgage Originator is to interview the borrower and help determine the best loan program for them. They are usually the primary contact throughout the loan process.
What kind of documentation is needed for a mortgage pre-approval?
To get pre-approved for a home loan, the lender will need to verify all of your personal information, income and monetary assets. You will need to have your ID and/or Social Security card to verify your identity. You will need your most recent paycheck stubs and W2s to verify income. If you're self-employed, you will need to provide your last two years of tax returns. You will also need to provide recent statements for any checking, savings and retirement accounts to verify your assets.
Want some help?
Use our helpful, printable
home buying checklist
to make sure you have everything you need!
Do I need a down payment for a mortgage?
A down payment is not always required when purchasing a home. Loan programs such as USDA Rural Development can finance 100% of the purchase price. There are also different grants such as the Capital Area Finance Authority (CAFA) Grant that can be used to help cover a down payment for an FHA loan.
Do you have any other questions about getting a home loan? Leave a comment below or use our contact form, and we'll answer it!

Once a Pelican State CU member, always a member—through life's milestones, we'll always be there to help you with your financial needs. Your Financial Family for Life. Give us a call at 800-351-4877.