It can be difficult to build up a nice chunk of savings, especially after a disaster. If you're finding it hard to put a down payment on your future home, you should consider a grant from Capital Area Finance Authority (CAFA) to make your dream a reality. In this post, we'll give you some background information on the LA-CAFA grant so that you can see if you're eligible to take advantage of this great program.
What is CAFA?
The Capital Area Finance Authority was created in 1974 in order to provide financing for housing to residents of East Baton Rouge Parish. They've since grown to include the 9-parish region in and around the Baton Rouge area. They work toward the region's growth by helping those who want to better their lives through home ownership. Over the last 40+ years, CAFA has been able to assist 16,000+ families with purchasing homes to call their own.
What's the Purchase Advantage Powered by CAFA grant?
It is a non-repayable grant provided for qualified home buyers in 29 eligible and approved parishes across South Louisiana. The program is offered by CAFA in order to help home buyers achieve the American dream of home ownership. The grant offers 3% or 4% of the final loan amount in the form of a non-repayable grant on 30-year fixed rate mortgages for qualifying low to moderate income families. There is also a No assistance option that allows qualified home buyers access to discounted Private Mortgage Insurance Coverage rates.
CAFA also offers several programs for low to moderate income families. Check out the list of programs on their website here. 
The Purchase Advantage Powered by CAFA grant is not just for first-time home buyers. If you're looking to purchase your second home, you can do that with CAFA's assistance. It's non-repayable, so you don't have to worry about paying that money back in the future. Homeowners who receive the grant do not have to worry about prepayment penalties. The best part is that this is an ongoing, continuous grant. It's not like programs of the past when you had to worry about the program running out of money.
Which parishes are able to take advantage of this grant?
The Purchase Advantage Powered by CAFA grant is available to home buyers in 26 South Louisiana parishes, so there's a good chance that CAFA can assist you in purchasing the home of your dreams in the parish that you want to live in. Here are the parishes that are eligible for the grant:
Acadia

Allen

Ascension

Assumption

Beauregard

Calcasieu

Cameron

East Baton Rouge

East Feliciana

Evangeline

Franklin

Iberville

Jefferson

Jefferson Davis

Lafayette

Lafourche

Livingston

Pointe Coupee

St. Bernard

St. Helena

St. Martin

St. Tammany

Tangipahoa

Terrebonne

West Baton Rouge

West Feliciana
How can I get started with the CAFA mortgage grant?
To get started, you'll have to contact one of CAFA's participating lenders. CAFA partners with lenders like Pelican State Credit Union to offer the grant program to homebuyers. This not only allows you to benefit from the program, but it allows you to work with the lender of your choice that you are comfortable with. Lenders like Pelican work directly with you to determine if you meet the qualifications to be eligible for CAFA's grant program.
How do I qualify?
To qualify for this grant program, you'll need a minimum credit score of 640, a debt-to-income ratio of no more than 45% (which can be calculated by your lender) and you will need to fit within the income limits for the parish that you have chosen to purchase your home in if it does not fall in a parish with no income limits.
Need a little help with your credit to qualify for this program? Pelican State Credit Union offers
credit counseling
to assist you with the sometimes daunting task of improving your credit.*
What success stories have you seen?
We've seen lots of great success with the program so far. These programs that CAFA offers are diversely structured to help as many homebuyers as we can. Qualified homebuyers can take advantage of the grant to provide their entire down payment if that is what they need for their home purchase. They can use the grant program in conjunction with the money that they have already saved to subsidize the money that they still need to make their dream of homeownership a reality.
CAFA recently had a homebuyer leverage a CAFA grant with her own money that she had saved in order to help her get into a home that she could call her own. After speaking with a lender and confirming that she was eligible, she found the perfect house! Her CAFA Grant totaled over $13,000 in assistance, that she does not have to repay, to help her purchase her dream home.
Don't just read about these stories; make them your story. Who would say no to non-repayable grant money? With income limits up to $101,640 in some areas, a lower required credit score and competitive rates, it's one of the best programs available to eligible home buyers. Find out how you can get started with the Purchase Advantage Powered by CAFA grant by visiting the CAFA website at http://www.thecafa.org/homebuyer/programs/.
---
*Pelican State CU membership required to take advantage of free credit counseling services. Visit pelicanstatecu.com/join to become a member. You have the right to a free credit report from AnnualCreditReport.com or 877-322-8228, the ONLY authorized source under federal law. Credit counseling is not intended to give you financial advice, but the financial education you need to make informed decisions. Results may vary. Pelican and its employees are not responsible for any claim, suit, action or damage resulting from credit counseling.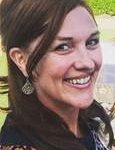 Kristin Delahoussaye is the Lending Program Manager at the Capital Area Finance Authority and would love to assist you making your dreams of being a home owner a reality.