Throughout the year, Pelican's Beak Squad hosts numerous events to raise money for our charity of the year. At a recent meeting, one of our Beak Squad members suggested that we change up our usual crockpot cook-off, and host a Gumbo and Chili Cook-off instead!
The idea sounded mouth-watering, and the Beak Squad members loved it! I mean, it's definitely that time of year when everyone enjoys a hot, delicious bowl of gumbo or chili.
We had the cook-off in November, and the turnout was amazing! Not only did we have thirteen dishes for everyone to taste, but team members were able to sit down, catch up and spend some time together.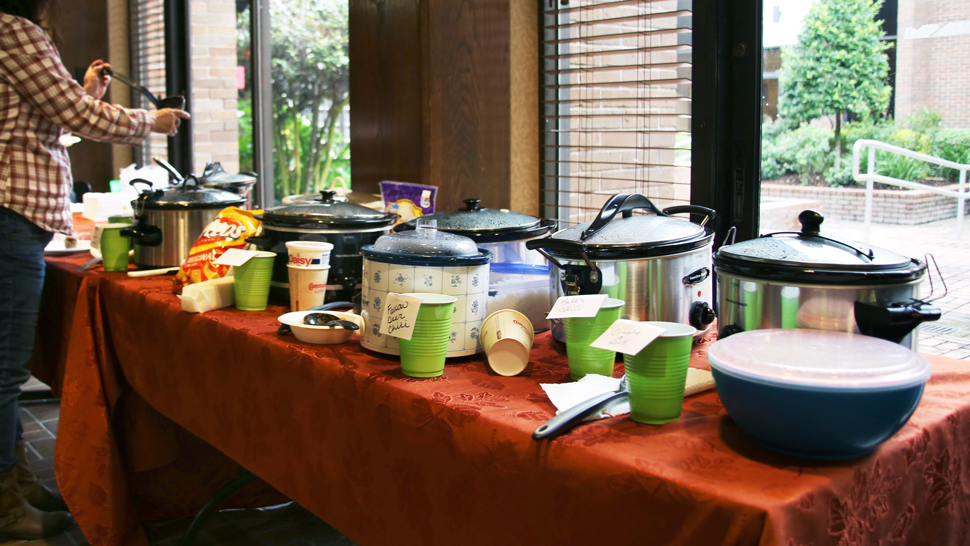 It was perfect gumbo weather that day! You know the kind of weather I'm talking about? It's the type that's cold, overcast and seems to make that bowl of gumbo or chili taste that much better! My favorite part of the whole event wasn't even the food, even though it was delicious; it was actually everyone coming together.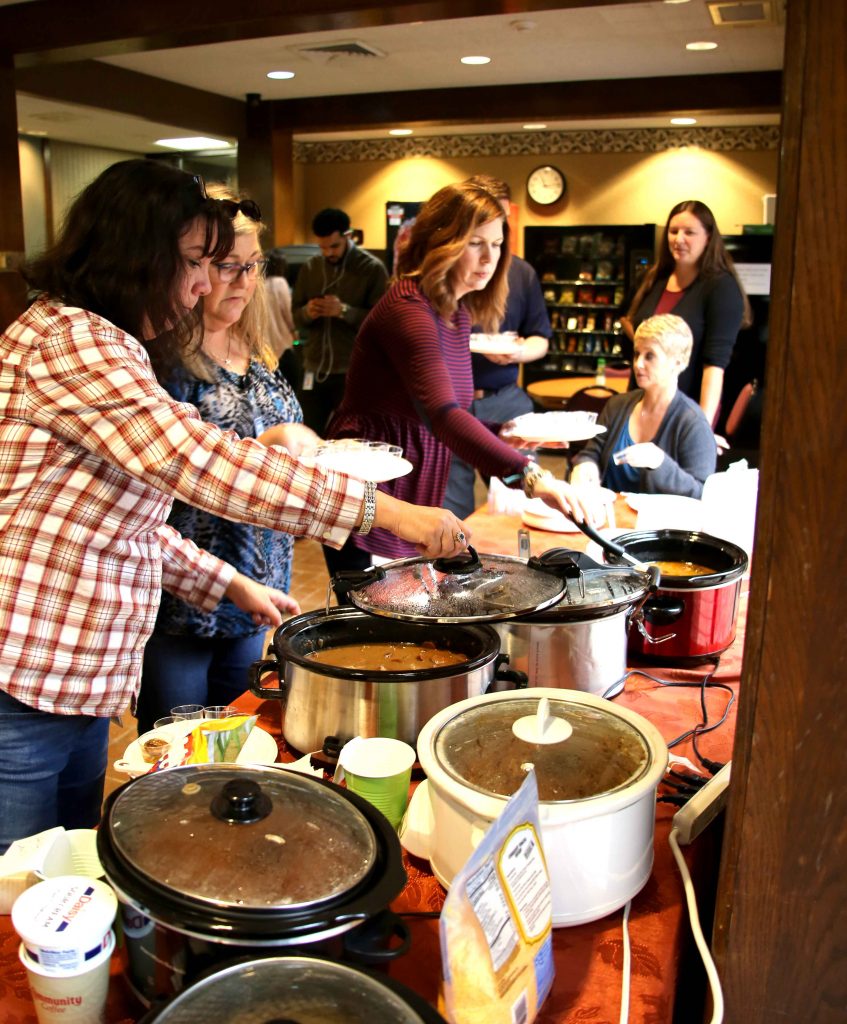 At Pelican,we're not just coworkers, we're family! So it was like sitting down at a family dinner and catching up! Everyone who prepared a dish definitely put time and effort into it, and you could tell in the presentation and the flavor that they cared about creating something great!
And who doesn't love some friendly competition? After all, the point of a cook-off is to see who's the best! We asked team members to help pick our winners. Everyone who purchased a sample was given two tickets: one to vote for their chili favorite and one for their gumbo favorite. Each dish that received the most tickets would be our winner.
Our winners were Mortgage Processor Johnette for gumbo and Mortgage Processor Sherry for chili! The day before the cook-off, both participants spent a whole day preparing their dishes.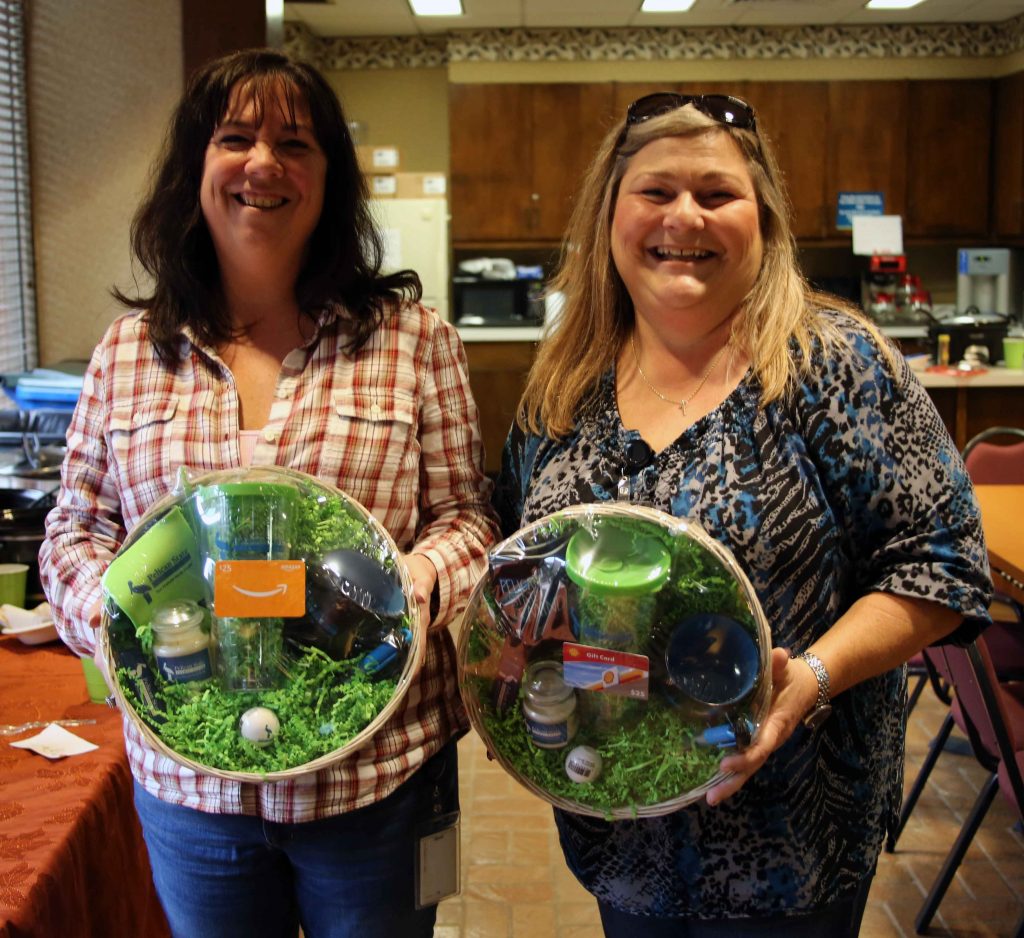 Johnette's gumbo included chicken, smoked and andouille sausage, and a delicious blend of seasonings! She said she has perfected this blend over time by using her family's recipe mixed with things she has learned from traveling all over the world.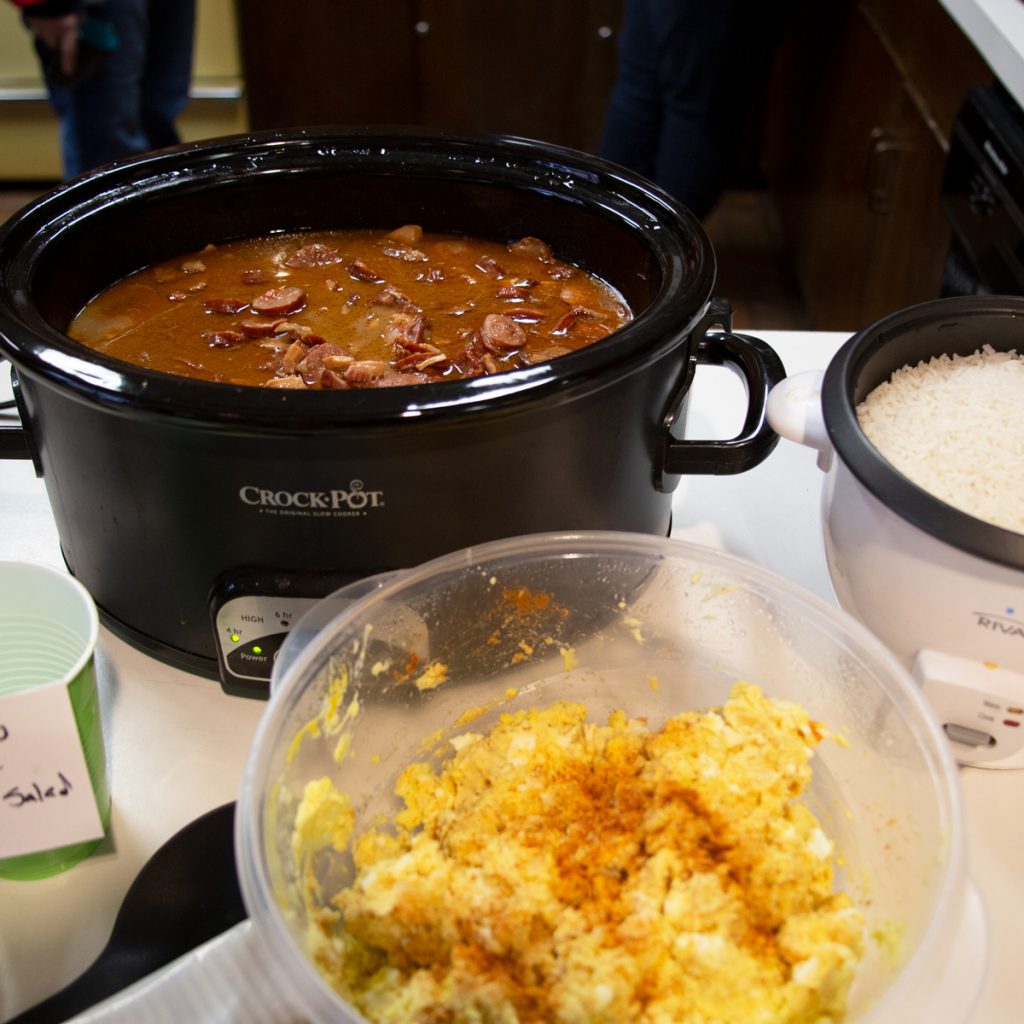 For the chili, Sherry prepared her "Spicy Chili." Her secret family recipe is something that has been passed down, so her lips are sealed! All she would share is that she put a little extra chili powder to make sure she cleared up everyone's sinuses! Sherry even brought different toppings such as shredded cheese, sour cream and Fritos.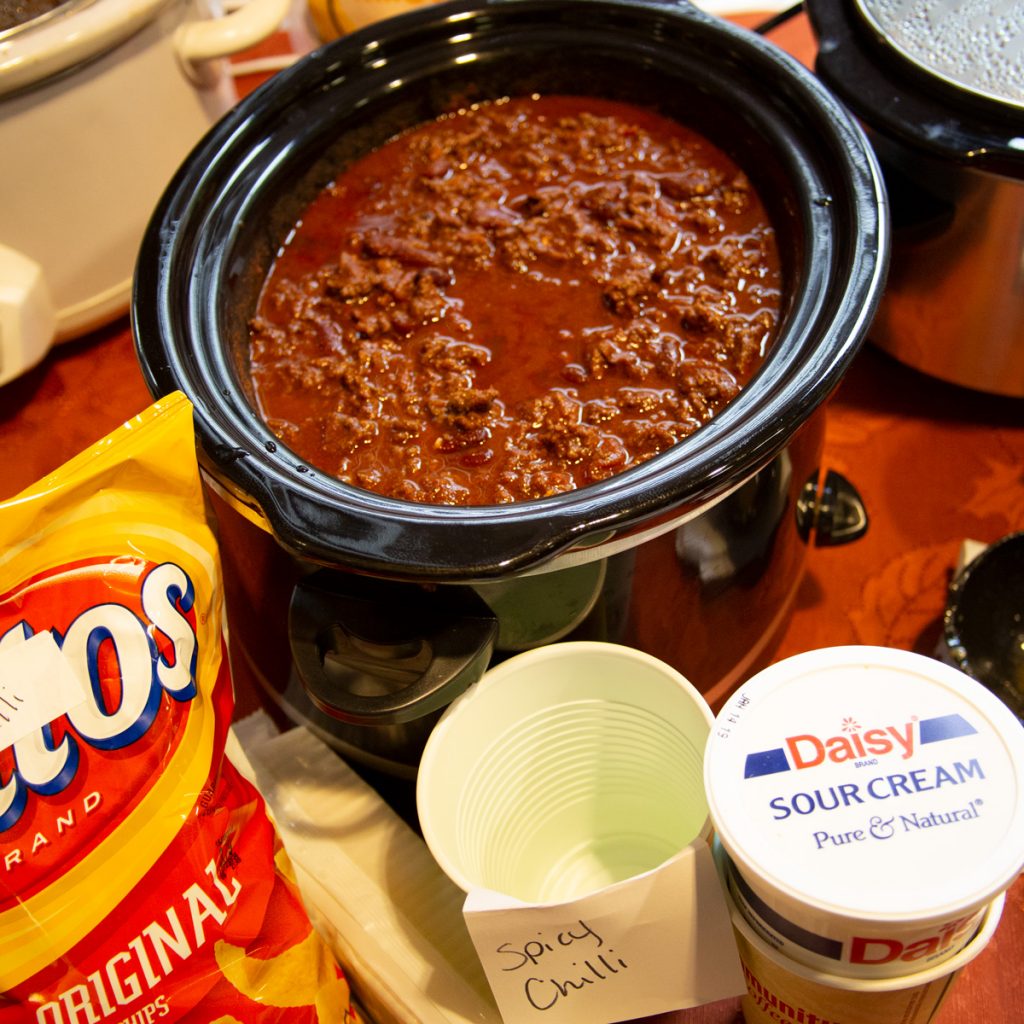 For the gumbo portion of the cook-off, Johnette won by a whopping 9 votes! It was no doubt who the fan favorite was in regards to gumbo. People loved hers so much that they even went back to purchase a whole bowl of it. For the chili portion, it was a much closer call, but Sherry's "Spicy Chili" took home the trophy! Everyone said they loved how the spice was just right.
To say that this event was a success would be an understatement. Not only did we get a sample of everyone's cooking skills, we also got to step away from our desks and catch up with our Pelican family members!
On top of getting to spend some quality time together, we raised $250 for our charity of the year, Dreams Come True of Louisiana! This event helped us get closer to our goal of making two dreams come true for children with terminal illnesses.
What kind of fundraising event should we do next? Let us know in the comments!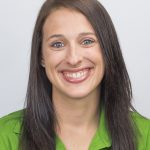 My name is Kristin Rabalais and I am an office supply junkie, mom of a darling diva, and lover of all things pink! I'm also a firm believer that the Saints are the best football team no matter what! WHO DAT?!