Our team members have voted and chosen our 2018 Charity of the Year—Dreams Come True of Louisiana! Pelican's volunteer and fundraising committee, the Beak Squad, has already started planning FUNdraisers to benefit this special organization.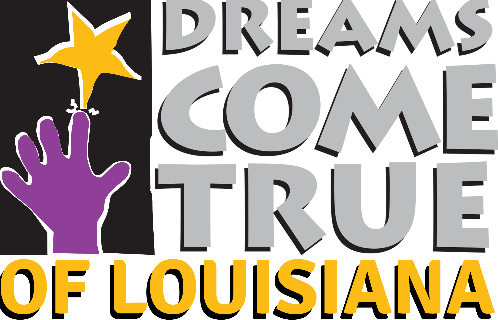 The goal of Dreams Come True of Louisiana is to restore the beauty found in the dreams of the children. They provide happiness, support and encouragement to very special children and their families as they endure hardships inherent with the struggle of facing life-threatening illness.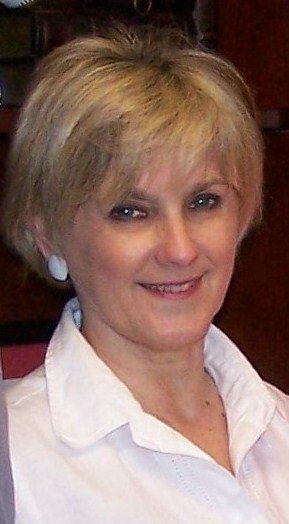 We reached out to Executive Director Becky Prejean to ask her some questions and learn a little more about their charity. She was excited to speak with us and share how we can get involved.
How did Dreams Come True of Louisiana get started?
I love telling this story! It originally started in 1982 with a small group of families and Mr. J L NeSmith. He was the leader of the group and was heavily admired.
He and others heard of this young boy who lived in the Denham Springs area who had cancer and never had pizza. They had pizza delivered to him on a fire truck escorted by a police car. When they saw what it brought to him, they continued reaching out to children with life-threatening and terminal illnesses.
Follow your dream! You never know where it will end up. So many times I would ask Mr. J L, "Did you ever think Dreams Come True would have gotten as big as it did?" We now cover the entire state – I have dream kids from Lake Charles to New Orleans to the Arkansas border line to the south tip of Louisiana.
Where do you grant dreams?
Dreams are granted to children living anywhere in the state of Louisiana. Volunteers travel statewide to interview the children. The all-volunteer board has remained focused on this single goal with great success. We are now fulfilling around 80 dreams a year!
What is a time where you felt that your non-profit made the most impact on a person's life?
With every dream we grant we see so much happiness, hope and self-esteem restored. For me, it is when you know this will be the last time the family takes a trip all together. The parents thank us over and over, because there was no way they could afford the trip but wanted those memories.

If you could give some words of encouragement to someone who's struggling right now, what would you say?
I would tell them to just believe and pray. I would share testimonies of other dream kids, what they have gone through and where they are today. I would also introduce them to those families who have already received a dream and been a part of our organization. Who better to talk to than a family that went through a similar difficult situation?
What are some of the ways you can grant a child's wish?
All dreams granted are legal and within our budget. Some examples are shopping sprees, Disney trips, donations toward college tuition, various other trips and a bedroom make over. You just never know what a child wants! If you want to read some of the dreams that we've been able to grant, you can visit our website.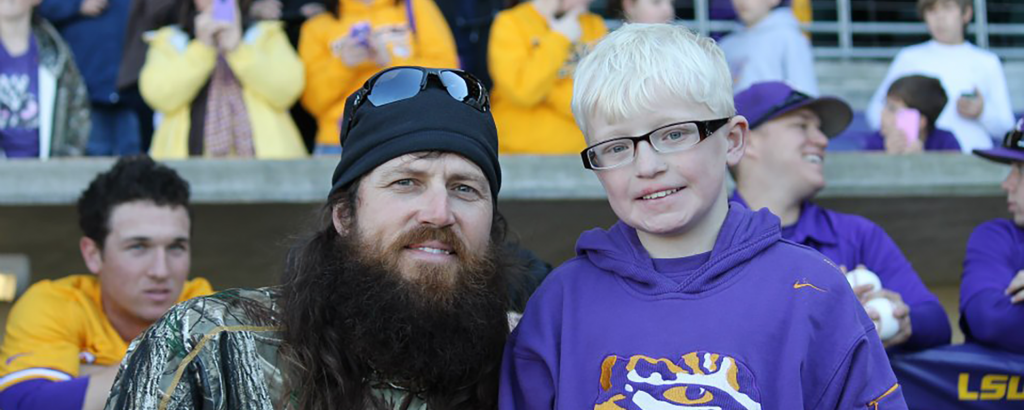 How does your charity use donations and what percentage goes to charitable works?
Out of all the money raised, 85% is used for granting dreams and 15% goes to administration. We are proud to have one full-time paid employee who works out of her home; no need for an office.
Other than donations, how else can the public get involved with your charity?
Anyone can volunteer for our various events across the state. Our volunteers are also welcome to join us when we interview a child or when we deliver their wish packet; that is a lot fun and really special!
Dreams Come True of Louisiana has several events planned across the entire state this year! Keep an eye on their website for upcoming events!
At the beginning of April they are celebrating the crawfish season with a Crawfish Festival at Lamar Dixon and a Clay Shoot at GOL Shooting Range in Maurice, Louisiana.
To end out the month of April, Dreams Come True is hosting a Fashion Show in Baton Rouge, Louisiana. At this event, the dream kids will get to dress up and model! They are looking for 30 people to each donate $100 to purchase outfits and surprise the kids after the show.
Visit Dreams Come True of Louisiana on Facebook or on their website.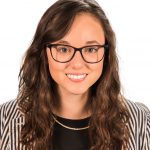 Big-hearted, adventure seeking and creative. Lover of film and photography. Wanderlust enthusiast.