Ask anyone at Pelican what it's like to work here, and they'll tell you it's like being a part of one big, happy family. From bridal showers to family support, Pelican's workplace culture has been and will remain a family-focused atmosphere.
We believe that by having a team dedicated to putting the utmost care into the quality of our team members' lives, we can have our team members return that care back to our members and their well-being. These beliefs led to the creation of our annual team member event—the Pelican Family Reunion.
The Pelican Family Reunion is a large event where the entire Pelican team gathers together to celebrate professional milestones, participate in team building activities and enjoy time with Pelican family members near and far.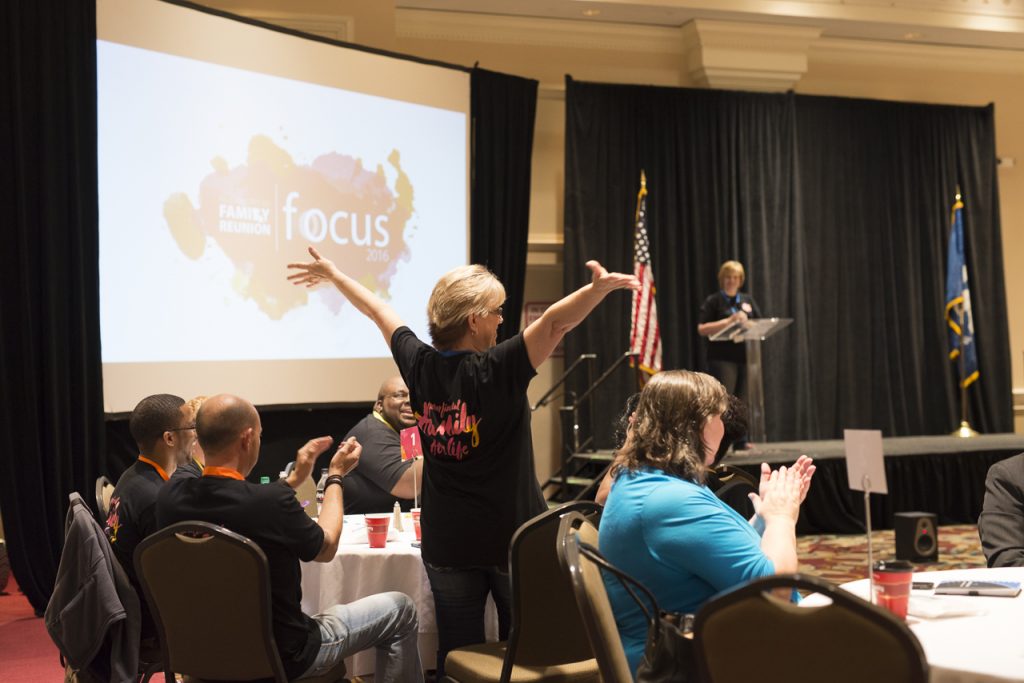 Originally, the idea was to have a day of recognition and training like most companies, but Pelican isn't like most companies! Leading up to the event, all you'll hear about is how excited everyone is for the Pelican Family Reunion coming up this year.
As the event gets closer, the buzz around the office grows each and every day. Emails are constantly going out teasing different parts of the event, like the t-shirt design, food selection and the games that will be played. The team members always get excited to have a bit of fun playing games, dancing and enjoying time spent with other Pelican family members from across the state.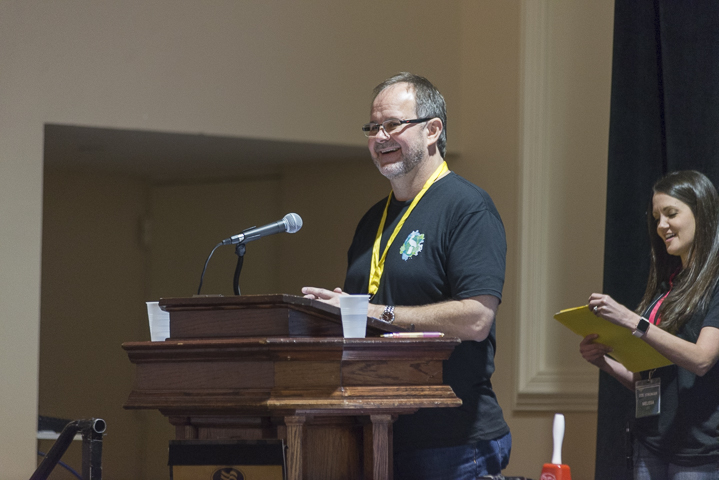 The day of the Pelican Family Reunion starts off with everyone receiving their name tags and lots of laughter and conversation from long distance friends. Eventually, everyone finds a seat with their friends, hugging Pelican family members along the way.
Once everyone is seated, our CEO Jeffrey K. Conrad welcomes everyone, thanks everyone for coming and introduces the theme. The theme changes each year. We've had "Coming Back Stronger" and "Focus" as themes in previous years.
The themes come with their own videos, like the "Coming Back Stronger" video below. Have some tissues ready; this is an emotional one!
The executive team then recognizes the tenure awards for 5, 10, 15 and 20 years. There are always a number of long-time team members that make 15 and 20 years with Pelican!
Special team member videos are made to show how much they are appreciated, and team members tell personal stories from their time working with them at Pelican. Once the tenure awards are given out, each department is recognized for their contributions in the past year.
When I first started at Pelican, I was told that we loved to eat and have fun. This event taught me that love was an understatement!
After lunch, tables get pushed around a little so the front of the room becomes a dance floor. Like I said, we like to have a good time. While playing the games, you truly find out who are the fiercest competitors, some of whom you would least expect.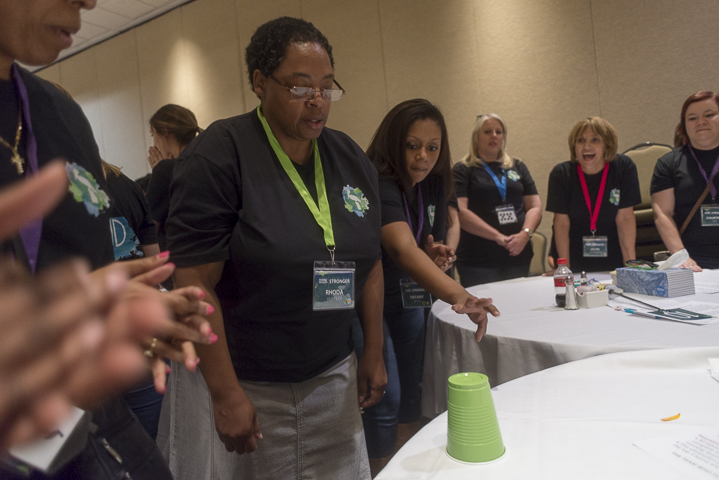 Pelican team members don't really need a reason to smile, but walking in seeing everyone definitely gives everyone a reason to smile. The entire day is filled with emotions. The theme announcement and tenure videos that are played provide plenty of teary-eyed moments that are always a mixture of both happy and sad tears. The games will surprise you due to the fact that some of the sweetest people here become the fiercest competitors you would ever come in contact with.
Oh wait, did I mention there are door prizes? It honestly seems like every small break we have is filled with endless door prizes, which everyone loves!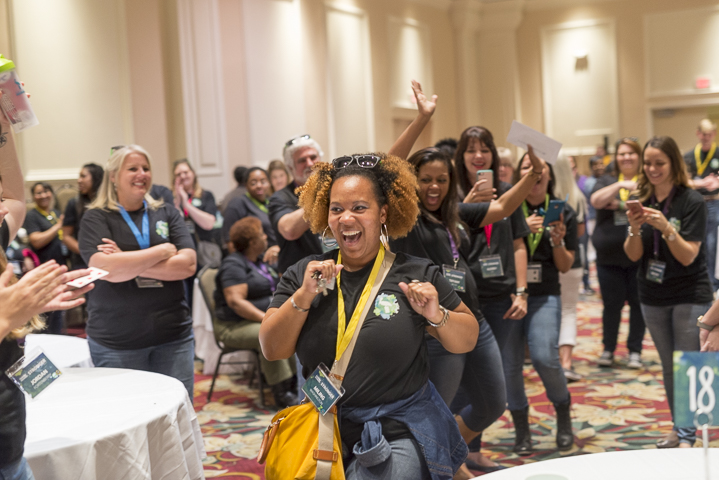 Every day our primary focus and goal is to take care of our members, giving them the friendliest, most knowledgeable service that we can. In order for our team members to give this amazing service, it's extremely important to not only tell everyone thank you, but to put those words in to action to show our appreciation.
The team members that make up Pelican are some amazing people and this event allows for them to be properly recognized for their hard work and efforts throughout the year.
This event is awesome; I don't know a better word to describe it! The idea of giving team members a day of work to spend time with other co-workers from across the state and play games amazes me.
It's one thing when someone tells you that they appreciate you, but it's completely different when those words become actions and that is definitely what our admin team accomplished with this event. I know that I can't wait for next year's reunion, and I'm positive that everyone feels the same way!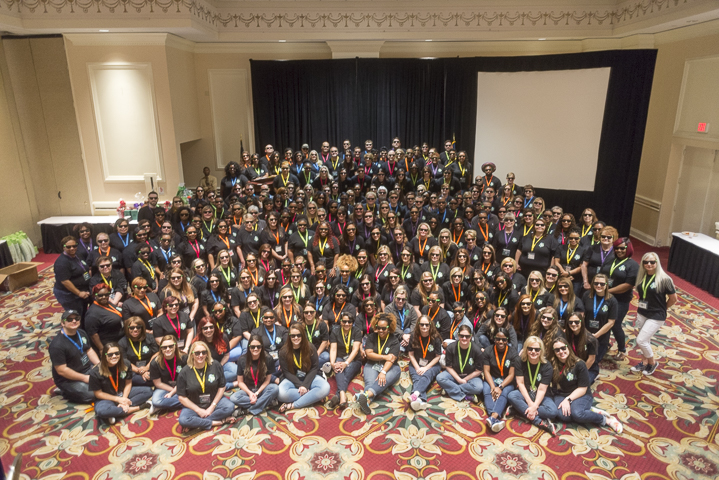 My name is Mark Moss, and I'm a fitness junkie. In my spare time, I love doing CrossFit, eating delicious cuisine (mostly chicken), spending time with family and friends, and watching or attending any type of LSU sporting event. GEAUX TIGERS!