There's just something special about Louisiana. While I get that I'm biased, I don't know that there's anywhere else I'd rather call home.
When I think about all the things I love about Louisiana, many come to mind. The unique traditions, delicious food, incredible fishing, Saturday nights in Death Valley—I could go on and on.
There's one thing, though, that is so unmistakably a staple of Louisiana culture, it may as well be boiled and served with corn and potatoes.
No, I'm not talking about crawfish (although that does sound pretty good right about now). I'm talking about zydeco music, cher!
Let's put a little rhythm in our step and take a closer look at the sound of Louisiana culture.
Before Zydeco Was Zydeco
In the early 20th century, many Creole (persons of mixed French and African American descent) families in rural Southwest Louisiana would host weekend social events to celebrate the end of the busy week that was.
These events would consist of roasting a whole hog, dancing, and listening to music into the wee hours of the morning.
The music played at these gatherings was created using things around the house, as many Creole families at this time in rural Southwest Louisiana were of very modest means. The music was made from instruments such as scrub boards (or "frottoirs"), spoons, bottles, pots and pans, and triangles. It was up-tempo and sung in French-Creole lyrics.
Louisiana Creoles began to merge their musical influences with that of the Cajuns that lived in the same area, and an accordion-driven tune along with a rhythm and blues melody took shape.
This style of music eventually took on the name "La La" music.
More iterations of this musical style emerged, and as time went on, La La music evolved into the zydeco sound that we know and love today.
Snap Beans and the Zydeco King
The term "zydeco" is widely thought to be attributed to the late famous musician Clifton Chenier.
Chenier was a French-Creole-speaking native of Leonville, Louisiana, just outside of Opelousas. This genre of music that Chenier and others played was at first unnamed—arbitrarily referred to as just Cajun and Creole music.
One of Chenier's most popular songs titled "Les Haricots Sont Pas Salés" derives from an old French-Creole expression similarly written, which directly translates to "the snap beans aren't salty." Today, the expression has taken on the idiomatic meaning "the times are hard."
"Les haricots," the French-Creole translation of snap beans, is pronounced "lay-zarico," which when sung in rhythm, sounds something like "zydeco."
More and more people began to associate the unique sound of Chenier's music (and the snap bean song in particular) with the quirky style of Cajun and Creole music—and thus, a new genre of music was born.
Chenier was the first Creole to be presented a Grammy award on national television. His charismatic personality, extravagant wardrobes he wore during concerts, and incredible musical talent make it no wonder why he is recognized by many as the "King of Zydeco."
The Rise of Zydeco Music
Many artists alongside Clifton Chenier helped pioneer zydeco music and its ascending popularity such as Boozoo Chavis, Sidney Simien, Stanley Dural Jr., and Goldman Thibodeaux.
Since the 1960s, zydeco grew even more from being played on local and regional Louisiana radio stations all the way to becoming a hit in American mainstream music.
In addition to records and tapes, distribution of zydeco became more widespread as record labels started to form specifically for zydeco artists. In 1982, Sidney Simien's "My Toot-Toot" sold over a million copies and is still to this day the biggest selling record in the history of zydeco!
Many zydeco bands also started being formed who played live all across the country. Live zydeco music contributed to the addition of electric guitars, piano accordions, keyboards, and horns such as trumpets and saxophones.
Live zydeco in the 70s and 80s also famously took back a piece of zydeco's original roots of being dance music and added these instruments for an even more upbeat rhythm and syncopation.
Zydeco Music Today
Modern zydeco is now ingrained into Louisiana culture thanks to not only its fun, catchy, and quirky sound, but also its symbolism and what it represents.
Zydeco is a testimony of perseverance and adaptation as those who came before us found any means necessary to still find happiness and joy despite otherwise challenging times.
Today, you can probably hear zydeco being played all around Louisiana at various events like parades, festivals, and tailgates.
Each year around Labor Day, the Southwest Louisiana Zydeco Festival is hosted in Opelousas and is known as the largest zydeco festival in the world. This fun event celebrates the flair of Louisiana culture by highlighting various artists and featuring food such as jambalaya, red beans and rice, and even alligator on a stick.
New Orleans also hosts its Louisiana Cajun-Zydeco Festival every year presented by the New Orleans Jazz and Heritage Foundation where guests can experience good food and even better music—completely free!
Sure, zydeco music can be heard all around the world now thanks to technology, but nowhere other than the great state of Louisiana can it call home.
---
Do you have a favorite zydeco song or memory that has to do with zydeco music? Let us know in the comments below!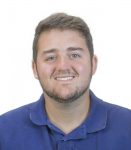 Louisiana State University alumnus (Geaux Tigers), fanatic of all things sports, pugs, and Star Wars, and teller of the occasional dad joke. Retired Avenger, current NFL free agent.