If you ask Louisianans to name THE number one thing that separates their home state from all others, you're going to spark a heated debate. The Cajun food, the hospitality, the beautiful scenery; how can you pick among so many great qualities?
If there were one thing that is widely agreed upon that sets Louisiana apart, it would be that it's the "Sportsman's Paradise." This phrase is very familiar to residents of the Pelican State, so much that there's a good chance it's imprinted on their vehicle's license plate.
The term in this context refers to the abundance of wildlife, as well as the rich, diverse opportunities available to outdoorsmen in Louisiana. One aspect of this lifestyle that I want to focus on is my personal favorite pastime: fishing.
Fishing demands lots of skill, some luck, various planning and strategies, and is just a flat-out great time. No other sporting activity is as simultaneously relaxing and competitive as fishing is.
Let's explore Sportsman's Paradise—here are some of the best fishing spots in Louisiana:
Black Bayou Lake – Monroe, LA
Black Bayou Lake is surrounded by a national wildlife refuge just north of Monroe. While being an extremely popular fishing spot to the area's locals, this lake is also a major tourist attraction.
The refuge offers a versatile setting for those aiming to enjoy a relaxing weekend away. The 2,000-acre lake is primarily pursued by bream fishermen, but largemouth bass and crappie are other species that are commonly caught there as well.
Venice, LA
Not to be confused with the city in Italy or the beach in California, Venice is one of the premier saltwater fishing spots on the entire Gulf coast. One of the southernmost points in the Louisiana, launching from Venice offers up just a short boat ride to the Gulf of Mexico. It's only about 20 miles north of the mouth of the Mississippi River, which opens to the gulf.
Due to constant river flow and years of erosion, the depth of the Gulf of Mexico where it meets the river is nearly 1,000 feet deep. This extreme depth, also known as the "Mississippi Canyon," is home to a number of species of fish, many of those being very large. Blue marlin, yellowfin tuna, mahi mahi and wahoo are common species caught offshore from Venice.
If offshore fishing isn't your forte, you can still enjoy fishing close to shore–speckled trout and redfish are abundant there too!
Lake Verret – Napoleonville, LA
Located in Assumption Parish, the 14,000-acre Lake Verret may be the most popular among fishing spots within a one-hour drive from Baton Rouge. Since south-central Louisiana is such a swampy region of the state, Lake Verret contains a tremendous amount of cypress trees and slow-moving bayous.
The lake also shares a border with Elm Hall Wildlife Management Area, a wildlife refuge managed by the Louisiana Wildlife and Fisheries. The majority of fish caught in Lake Verret are bluegill and bream, but catfish and bass are among other species common to the lake as well.
Caddo Lake – Oil City, LA
Caddo Lake is located at the top northwest corner of Louisiana near the Texas border, about 25 miles northwest of Shreveport. The lake is home to Caddo Lake State Park and operates as a wildlife management area. Visitors of the state park can enjoy not only the fishing, but also camping, boating, and hiking.
Caddo Lake's fishing popularity mostly derives from its regularly-caught trophy-sized largemouth bass, but its accessibility adds to that popularity.
There are several piers and boat launches that surround the lake, making it simple for anglers to cast a line out to their preferred spot. Aside from the largemouth bass, other common species found in Caddo Lake include bream, catfish, and crappie.
Toledo Bend – Zwolle, LA
Toledo Bend stretches from north to south along the Louisiana/Texas border and is by far the largest, in area, of the spots list. This fishing spot has an area of about 185,000 acres, making it the fifth largest man-made reservoir in the United States!
Due to its size, there are virtually no limitations for outdoor and water-related recreation. The reservoir has hosted numerous professional fishing tournaments and world championships over the years.
The size of the fish caught in the reservoir is what keeps anglers coming back. Largemouth bass that have been caught in Toledo Bend have reached double digits in pounds, which is impressive for a species that has an average weight of two to four pounds! Bream and sac-a-lait are other common species that reside in the reservoir.
Grand Isle, LA
The final spot on our list is not only one of the most well-known fishing spots on the entire Gulf Coast, it's renowned all over the world.
Grand Isle is a barrier island that stretches approximately eight miles east-to-west and contains a beach on its southern border.
This fishing "spot" is more like a fishing destination, as people from around the world visit frequently for year-round events!
The most popular event that Grand Isle is home to is the International Tarpon Rodeo. This event is a fishing tournament for anglers in pursuit of tarpon that migrate to Louisiana's coastal waters in the heat of the summer. Over the years, however, it has turned into a huge party. Live music, contests, and food are just a few things that this fishing tournament offers.
The diversity of fish caught out of Grand Isle is a big reason this fishing spot is so irresistible to fishing enthusiasts. Inshore saltwater species like speckled trout and redfish are found in shallower waters, while larger species like sailfish, amberjack, mahi mahi, and blue marlin can be caught offshore in much deeper waters.
---
What are your personal favorite fishing spots that we may have missed? Drop a comment below and let us know!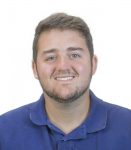 Louisiana State University alumnus (Geaux Tigers), fanatic of all things sports, pugs, and Star Wars, and teller of the occasional dad joke. Retired Avenger, current NFL free agent.