You might see a curious scene while driving westbound on Interstate 10 in New Orleans.
In the distance, on 140 acres of land, looms the hulking remains of a time long gone. What you see from the interstate is the top of the rusted Mega Zeph rollercoaster peeking through the overgrowth of trees and weeds. Nature has returned to this area over the years.
Ask anyone over 25 about the summers between 2000 and 2005 in southeast Louisiana. They might share stories of costumed Looney Tunes characters, carnival-esque food, and summer days that seemed too short. Childhood memories edged with bright colors, sugary sweets, and plush winnings.
The last time many of us stepped foot in this little land of magic was the summer of 2005. We may not have known it, but for many of New Orleans' and southeast Louisiana's children, childhood was left at its gates that summer.
Six Flags New Orleans closed for Hurricane Katrina on Saturday, August 27, 2005, and never opened its doors again.
In the Beginning: Jazzland
Jazzland opened on Saturday, May 20, 2000.
The idea for the theme park was ambitious. The site would include a hotel, a water park, a golf course, and campground. It was estimated to bring in one million visitors in the first year and $20 million into the local economy.
The New Orleans area had been without family-oriented entertainment since the Pontchartrain Beach amusement park closed in 1983. Jazzland's goal was to create a safe, clean and entertaining environment while celebrating the city's cultural history.
Jazzland was a magical place for New Orleans and southeast Louisiana's children. Even adults found a nice reprieve from the day-to-day hustle.
The park was a splash of color with six different New Orleans themed sections. The first area you encountered after walking through the gates was Jazz Plaza. The plaza was a miniature model of the French Quarter with gift shops and restaurants. Novelty coin machines peppered its pink stucco walls.
Other themed areas included Mardi Gras, Pontchartrain Beach, Cajun Country, Kid's Carnival, and the Goodtime Gardens. Thrill lovers had several rollercoasters to choose from, the Mega Zeph, Rex's Rail Runner, and Zydeco Scream. The water themed rides, Cypress Plunge and Spillway Splashout, made escaping the Louisiana heat possible.
Jazzland was a huge success in its first year. In fact, an estimated one million visitors came to the park in its freshman season.
Despite its early popularity, the financial backer of the park, Alfa Smartparks, found itself in financial trouble by 2002.
Jazzland's attendance dropped to only 600,000 visitors by 2001. The park's profits for the year couldn't cover the cost of construction. In March 2002, Alfa Smartparks sold their land lease and park to Six Flags for $22 million. In turn, Six Flags promised to add $20 million in improvements and upgrades.
Six Flags Takes Over
Six Flags made good on the promise. By April 2003, the company added 14 new attractions. These included a new themed area, DC Comic Super Hero Adventures with the rollercoaster, Batman: The Ride. DC Comic Super Hero Adventures featured a Superman at the area's entrance that was several stories tall, a life-sized Batmobile, Gotham City Hall, and several rides.
A bright green and blue rollercoaster, The Jester, was also added to the park's Mardi Gras section.
In addition to the rides and the DC Comic themes, intellectual property characters like the Looney Tunes were brought in. The park's name changed from Jazzland to Six Flags New Orleans. Jazz Plaza became Main Street Square and Kid's Carnival became Looney Tunes Adventures.
The most vivid memories for those that were very young during this time period might be of Looney Tunes Adventures. The area, brightly decorated with yellow, blue, and red, featured all types of kid activities and rides. Popular rides like Road Runner Express and Bugs Bunny Barnstormers would make your head spin.
When you grew bored with the rides, you could watch the Looney Tunes hijinks at the Looney Tunes Adventures stage.
Beginning in 2003, the park would open every weekend through Halloween for Fright Fest celebrations. The park also added attractions like Frankenstein's Haunted Castle, VooDoo Block Party, and Disco Inferno to the normal attractions.
The Six Flags acquisition brought renewed popularity. The new rides and upgraded attractions weren't the only thing driving attendance. The company also partnered with local communities and brought in schools and organizations to put on events. Rivaling high school dance teams would hold competitions there among other events. This assured that community members were constantly visiting to see family and friends perform.
The community partnerships, events, and new attractions further cemented Six Flags into the city's culture.
Six Flags' vision was as ambitious as the vision for Jazzland had been. By August 2005, Six Flags had spent $40 million on upgrades, and they planned to add a long-promised water park for the summer 2006 season.
Closed for the Storm
The memory making came to a sudden halt in August 2005.
Six Flags New Orleans closed for its summer season on Sunday, August 21, 2005, but had plans to reopen on Saturday, August 27, as an end-of-summer celebration.
This changed as Hurricane Katrina's path became clearer on Friday, August 26. Hurricane Katrina made landfall on Monday, August 29, 2005. It flooded 80% of New Orleans and resulted in 1,464 deaths and over $100 billion in damages.
The hurricane overwhelmed the drainage system designed to protect Six Flags grounds. The park became submerged in four to seven feet of corrosive, brackish floodwater for weeks. By the time the waters subsided, 80 percent of the attractions were damaged.
The total loss of the park led Six Flags to negotiate an early exit from the 75-year lease. The City of New Orleans resumed ownership of the property in 2006.
It's been 17 years since many in southeast Louisiana and New Orleans have walked through Six Flags New Orleans' gates. The city has changed dramatically in the years since, yet Six Flags has stayed frozen in time.
For many children of that era, now adults, their fondest memories can be traced to hot summer days riding those rides over and over again. Those childhood memories edged with bright colors, sugary sweets, and the thrill of the rides' twists and turns now slightly faded with the years.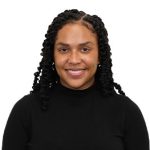 My name is Leiana Pineda Gonzalez-Rubio, and I am the Content and Digital Strategist at Pelican State Credit Union. I have over 6 years of experience in the marketing and communications field. I love reading, dancing and making art in my free time as well as spending time with my boyfriend, family and my dogs.