The summer of 2005 was hot and more humid than usual. It also happened to coincide with the most active Atlantic hurricane season in history. Four of the 28 recorded storms became Category 5 hurricanes.
The impact of the 2005 Atlantic Hurricane season was extensive and catastrophic. An estimated 3,912 people lost their lives, and the season cost the United States approximately $171.7 billion in damages.
On August 23, a tropical depression developed in the Atlantic and quickly became a tropical storm. The storm made landfall as a Category 1 hurricane on August 25 and made landfall in southeast Florida.
In the New Orleans area and parts of Mississippi, busy parents and excited students made final preparations for the beginning of the school year. Parents bought new shoes and school supplies, and students laid out their new school uniforms.
The weakened storm quickly crossed Florida and entered the Gulf of Mexico. It only took one hour for the storm to regain hurricane status. Over the next days, the hurricane strengthened into Category 3 intensity and doubled in size. It only took nine hours for the hurricane to became a Category 5.
Business as Usual
It was Saturday, August 27, and people in the coastal areas of Louisiana and Mississippi were getting notice of a hurricane in the Gulf. If anyone was overly worried, it wasn't obvious. Hurricanes were a common in this area, and they rarely did much damage.
Louisiana Governor Kathleen Blanco declared a state of emergency, and New Orleans Mayor Ray Nagin called a press conference announcing a possible voluntary evacuation. This was not completely out of the norm. Those closest to the coast made the usual arrangements. Life went on as usual.
Life seemed to go on as usual in Washington, D.C. as well. The Director of the Federal Emergency Management Agency (FEMA) Michael D. Brown received a briefing on the hurricane's severity. He, like leaders in New Orleans, decided to wait.
The Evacuation
On Sunday, August 28, many residents of New Orleans and surrounding areas woke up to Mayor Nagin announcing a mandatory evacuation order. In a city that 27.9 percent of residents lived under the poverty line, and 27.3 percent of households didn't have cars, a last minute evacuation was near impossible.
While some families pieced together whatever money they had to leave, others hunkered down, and some gathered their hurricane party supplies.
Landfall in Louisiana
On August 29 at 6:10 am local time, Katrina made landfall in southeastern Louisiana as a Category 3 hurricane with 125 mph winds. Katrina's intensity was less than expected, but nearly all of the homes in Buras, Louisiana, where the hurricane made landfall, were flattened.
As the hurricane passed through the city, the New Orleans Police Department received an overwhelming number of desperate calls. Hurricane Katrina's winds brought with them a twenty-foot tidal surge.
The storm surge breached the St. Bernard Parish levees only 20 minutes after landfall. However, breaches were recorded as early as 4:30 am in New Orleans' Lower 9th Ward .
Eastern New Orleans, Lakeview, St. Claude, St. Roch, the 7th Ward, Gentilly, and City Park reported breaches not long after. Neighborhoods in surrounding areas, Kenner and Metairie, also flooded. The flooding extended from Lake Ponchatrain all the way to the Mississippi River on the opposite side of the city.
Eastern New Orleans was completely underwater.
Landfall in Mississippi
Hurricane Katrina crossed through Louisiana and made a final landfall near Pearlington, Mississippi. It brought 150 miles per hour winds and a 28-foot storm surge. People that stayed behind were caught in the flooding.
Almost every home in Pearlington was destroyed. The hurricane also completely leveled communities like Bay St. Louis. Bridges in Mississippi buckled, floating boat casinos pushed inland, and houses completely moved from their foundations.
Hurricane Katrina virtually wiped out the Mississippi coast.
In the end, 238 Mississippians and 1,170 Louisianans lost their lives.
Enter the Cajun Navy
"Anybody [who] wants to go help the people of New Orleans please come to the Acadiana Mall."
The plea came across local television and radio from former Louisiana Senator Nick Gautreaux. At 4am, around 400 private citizens with boats showed up to the Acadiana Mall in Lafayette, Louisiana. Lafayette and the surrounding areas make up Cajun Country.
The makeshift flotilla left the mall and made the two hour drive down to New Orleans, despite circulating rumors of armed robbers and warnings from authorities.
The eight-mile long convoy of boats became the Cajun Navy, and they're credited with saving more than 10,000 people from flooded homes and rooftops.
1,000 Year Flood
 The Cajun Navy was mostly dormant in the years following 2005. Those that remembered their efforts viewed them as a moment in a difficult and trying time–that is, until the summer of 2016.
In August 2016 a vast and slow-moving storm made its way through southeast Louisiana. The storm brought historic rains and flooding, dumping 19 inches of rain in Baton Rouge. The surrounding cities of Watson and Brownfields took on the most rain, 31.39 and 27.47 inches, respectively.
The rain overtopped the Laurel Ridge Levee in Ascension Parish, flooding close to 15,000 structures, and catching most residents by surprise.
By August 15, Amite, Vermilion, Calcasieu, Comite, Mermentau, Pearl, Tangipahoa, Tchefuncte, Tickfaw, and Bogue Chitto rivers were moderate, major or record flood stage.
The storm lasted three days and by the end of it, the parishes of East Baton Rouge, Acadia, Ascension, Iberia, Lafayette, Pointe Coupee, East Feliciana, Livingston, St. Helena, St. Landry, Tangipahoa, and Vermilion were declared federal disaster areas.
The storm, a 1-in-1,000-year flood, dumped three times as much rain on the state as Hurricane Katrina did nine years earlier. It damaged over 109,000 homes, and caused 13 deaths.
The United states declared the 2016 Louisiana floods the worst US natural disaster since Hurricane Sandy in 2012.
Unlike Hurricane Katrina in 2005, the 2016 Louisiana floods came with little warning. The floods stranded tens of thousands of people in their homes. Flash floods also trapped people in their cars on roads and in sections of Interstate 12. Some motorists remained stuck in their vehicles for over 24 hours.
The Cajun Navy Remerges
A familiar group of boat-owning residents again gathered to assist in rescue efforts. Many of these boaters had lost their own homes during the flooding.
The Cajun Navy rescued as many as a 1,000 people and pets out of the 30,000 that needed rescue in the aftermath of the floods.
In their 2016 efforts, the Cajun Navy was able to use technology to their advantage. They used apps like Zello, a walkie-talkie app, and Glympse, a GPS app, to better coordinate rescue efforts. The group also set up the Cajun Navy Facebook group page, where they took rescue requests.
After the 2016 Louisiana Floods the Cajun Navy performed rescues for Hurricane Harvey, Hurricane Irma, the Hidalgo County flood, and other weather events. Their efforts didn't go unnoticed, and in 2017 the Houston Thanksgiving Day Parade included a float featuring many of the Cajun Navy rescuers.
For the most part, the Cajun Navy remained an informal group of rescuers. However, there have been attempts to formalize the group. There are currently several groups who have registered as nonprofits under the Cajun Navy name. Two of which are the United Cajun Navy and the Cajun Navy 2016.
Regardless of the status of the group, the Cajun Navy played a vital role in the aftermath of Hurricane Katrina and other weather events. When many systems set in place seemed to fail in the aftermath of this events, this group of private citizens answered the call for help.
It's without question that more lives in the aftermath of Katrina and other events would have been lost if it wasn't for the intervention of this group of Louisiana Cajuns.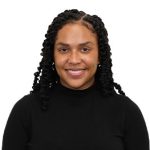 My name is Leiana Pineda Gonzalez-Rubio, and I am the Content and Digital Strategist at Pelican State Credit Union. I have over 6 years of experience in the marketing and communications field. I love reading, dancing and making art in my free time as well as spending time with my boyfriend, family and my dogs.