There is a common misconception that the central and northern regions of Louisiana don't participate in the Cajun and Creole traditions associated with south Louisiana, which include iconic foods such as jambalaya, boudin, and gumbo. This is simply not true. You can get a bowl of gumbo in Shreveport just as easily as in Lafayette. But before we dig into gumbo north of I-10, let's learn a little more about culture in North Louisiana.
Once you leave Cajun Country traveling north, you enter central Louisiana (commonly known as Cenla). The terrain begins to change from prairies to piney hills and deciduous forests as well as clear streams with sandy bottoms as opposed to the murky bayous in the south.
This area has also become known as the Crossroads because it's where the southern and northern parts of Louisiana meet. Many cultures have shaped the area, including French, Spanish, English, African, and Native American. The culture here focuses on quality of life and values and embraces visitors with small-town friendliness.
While Cajun and Creole cuisines (including gumbo) are readily available here, Cenla is most famous for its pies. Lea's Lunchroom in Lecompte serves fruit pies that have become a Louisiana institution, and the city of Natchitoches is world-famous for its meat pies. Alexandria is the unofficial capital of Cenla and offers cuisine ranging from down-home to ritzy with flavors taken from Cajun, French, Italian, and Asian cultures, just to name a few.
Moving Farther Up North
Travel a little farther up the road and you'll soon enter North Louisiana. This region of the state is often misconstrued as culturally "boring" as compared to South Louisiana, but this couldn't be further from the truth! North Louisiana does participate in traditions including Cajun and Creole cuisine and music, but these are often blended with other traditions and cultures of earlier settlers.
Parts of North Louisiana are even more culturally diverse, such as Shreveport–which includes large numbers of descendants of Italian, German, Lebanese, and Jewish immigrants. Likewise, the city of Minden was founded by German immigrants in 1824, and their culture includes German-inspired food, clothing, and dances.
Both Central and North Louisiana share something else in common with South Louisiana – lots of festivals. You'll find celebrations of many cultures, music and art including the Northeast Louisiana Celtic Festival, Oktoberfest, Folk Art Fest, Red River Revel Arts Festival, Shreveport Blues Festival, West Monroe Local Music Festival, Bayouval Music Festival, and Cane River Zydeco Festival, just to name a few.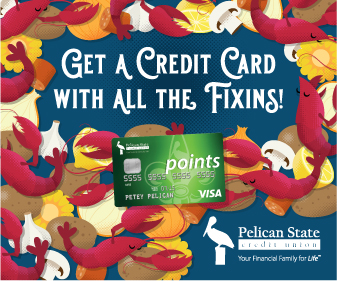 The region's food festivals illustrate some of the culinary differences between north and south Louisiana and include the Natchitoches Meat Pie Festival, Louisiana Peach Festival, Taco & Margarita Festival and the Louisiana Chicken Festival.
Diving into the Gumbo of North Louisiana
As mentioned earlier, gumbo is indeed a popular dish in Central and North Louisiana–both in restaurants and with home cooks. Although it may not be as prevalent as in the southern part of the state, people in this region do embrace this quintessential Louisiana dish.
The two basic types of gumbo are the same in this region as in Cajun Country and the New Orleans area–Cajun gumbo and Creole gumbo. The Cajun variety uses a very dark roux, which creates a rich, nutty broth. This is then flavored with the "holy trinity" of onion, bell pepper and celery. For protein, common choices are smoked sausage, chicken or other poultry, red meat, wild game, or seafood.
The Creole version of gumbo is made with a lighter roux and is flavored with ham or other smoked meat as well as okra and tomatoes. Seafood (shrimp, crabs, oysters, crawfish) are commonly added to Creole gumbo–although some versions include poultry or other meats. Filé powder (ground sassafras leaves) is often added as a flavoring and thickener.
Chicken and sausage gumbo and seafood gumbo are two widely popular options, which are also found elsewhere in the state. There are two good reasons why these types of gumbo are so prevalent everywhere in Louisiana.
First, it's because they are the most basic versions of gumbo–tried and true, simple, delicious, and passed down through generations since gumbo was first made. Secondly, it's because the ingredients for these gumbos were the most readily available to Cajuns, Creoles, and everyone populating Louisiana in the early 1800s.
In addition, some gumbo recipes in North Louisiana are influenced by German culinary traditions, such as adding kielbasa sausage and cabbage–which is certainly different from the traditional Louisiana gumbo.
When it comes to more innovative versions of gumbo, these can be found mostly at restaurants throughout Central and North Louisiana. A few interesting examples include smoked ham and black-eyed pea gumbo topped with collard green pesto, chicken and boudin, roasted stuffed boneless quail with oysters and andouille, and roasted duck with black-eye peas and tasso.
Granted, there's really no right or wrong way to make a gumbo, and people who live in these regions often experiment with their own recipes just like residents in the south. These are just some examples about both common and unusual recipes in North Louisiana that may stand out if you're ever passing through.
Going North for Gumbo
The next time you're craving gumbo, you may want to consider taking a little trip north of I-10. There are hundreds of great restaurants in Central and North Louisiana that offer their own takes on Louisiana's most famous dish. Of course, trying to create different styles of gumbo in your own kitchen is also a fun (and tasty) way to learn more about this Louisiana classic, too.
Now that you've learned a bit about the ways gumbo is made in Central and North Louisiana, we'd love to hear from you about your favorite recipes and thoughts on this iconic dish. Let us know in the comments!
Discover Our Y'all Inclusive Referral Program
If you enjoy being a Pelican State Credit Union member, there's an easy way to share our benefits with family and friends—just like a delicious pot of gumbo. Great prizes are waiting, so sign up now or find out more by visiting
our member referral page
!

Once a Pelican State CU member, always a member—through life's milestones, we'll always be there to help you with your financial needs. Your Financial Family for Life. Give us a call at 800-351-4877.