Although gumbo is enjoyed in every corner of Louisiana, it's most often associated with New Orleans by tourists and the national media. There's a lot to learn about this world-famous dish that's ever-popular in restaurants and homes all over the Big Easy and surrounding areas such as Terrebonne Parish.
But first let's set the table with a few tidbits about this region. New Orleans is one of the most eclectic cultures in the world—blending African, French, Spanish, German, Creole, Cajun, and Native American influences (just to name a few) to create a city in a class of its own.
From its incomparable cuisine to its distinctive architecture and neighborhoods, funky art scene, and historic jazz soundtrack, New Orleans definitely has its own superlative flavor. Top it all off with Mardi Gras Indians, second line parades, jazz funerals, voodoo, and gospel brunches, and it's clear to see that there's simply no place like it anywhere else in the world.
On the other hand, nearby Terrebonne Parish has a more down-home feel shaped mainly by the Cajun and French cultures. This region is known for its countless bayous, teeming swamps, abundant seafood, and food festivals. Towns such as Houma, Chauvin, and Bayou Blue reflect the strong influence of Cajun culture here, and the parish proudly bills itself as a unique part of "Cajun Country."
Cultures Shape the Flavor
New Orleans has been shaped by numerous cultures—perhaps more so than any other city in the U.S. Today, the people of New Orleans comprise a true "melting pot" of different races and every socioeconomic class.
While known as a hotspot for Creole and Cajun food, the city's many styles of cuisine also include soul food as well as French, Spanish, German, Italian, Asian, and African offerings, among others. This has resulted in a food scene that is absolutely unique and undeniably delicious.
Terrebonne Parish is in some ways a world away from New Orleans, even though it's close by. The culture here has been largely shaped by Cajun and French influences.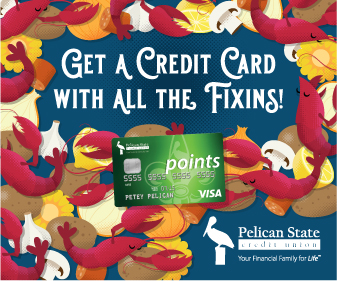 As with any community in Louisiana, there are people of various ethnicities and social classes, but at the same time, this region is known as a haven for working-class people who enjoy hearty Creole and Cajun food, BBQ joints, and down-home plate lunches. That's not to say that there's no fine dining in the area—there are certainly plenty of culinary offerings for those with a more refined palate.
Gumbos Galore to Choose From
Now it's time to dig into the many types of gumbos that are favored in these regions by restaurants and home cooks alike. Of course, it's important to note that we're not covering ALL the types of gumbos made in these regions, just some of the favorites. Everyone has their own preferences for gumbo, and we'd never suggest otherwise.
In New Orleans, you can probably find just about any type of gumbo known to mankind and maybe a few that were previously unknown! To start with, there are two main types of gumbo popular in New Orleans: Creole and Cajun.
Creole gumbo usually starts with a lighter roux (lighter in color and not as strong in flavor) than Cajun gumbo. It's often flavored with ham, okra and tomatoes (which are rarely found in Cajun gumbo). Most versions of Creole gumbo incorporate seafood like crab, shrimp and oysters rather than red meat or poultry.
Filé powder (ground sassafras leaves) is also often included as a flavoring and thickener. Of course, everyone has their own version of Creole gumbo, but this is the most common recipe. Creole gumbo (and Creole cooking in general) evolved from the many cultural influences in New Orleans that we mentioned earlier.
Cajun gumbo usually starts with a very dark roux—almost black in some cases—to create a richer broth than its Creole counterpart. In addition to the "trinity" of onion, bell pepper, and celery, this gumbo often includes smoked sausage and almost any type of meat, from chicken or other poultry to beef, pork, or wild game.
Seafood versions are also popular and include shrimp, crab, crawfish, and oysters. In addition, many recipes for Cajun gumbo combine both meat and seafood. The variations are practically endless. Cajun gumbo was mostly influenced by the fact that the early Cajun communities in Louisiana had to use whatever meats and seafood they could catch, hunt, or raise on their farms.
There's also a third type of gumbo commonly associated with New Orleans–gumbo z'herbes, also known as "green gumbo." This is a vegetarian gumbo that many locals eat during lent, when meat is forbidden on some days by Roman Catholic tradition. It starts with a medium-light roux and includes lots of leafy greens such as mustard, turnip, or collard greens.
When it comes to gumbo in Terrebonne Parish, the Cajun gumbo is the most popular, by far. After all, Terrebonne bills itself as part of Cajun Country, so it's to be expected. Chicken and sausage is a very popular combination here, with seafood gumbo also a big favorite.
You can find restaurants in the area serving their own versions, such as chicken and shrimp or smoked duck and andouille sausage. Shrimp and okra is also a tasty combination often served in the region.
Of course, you can also find numerous gumbo creations that are considered more "gourmet" at restaurants throughout the New Orleans and Terrebonne region. A few examples include stuffed quail and andouille with oysters; turkey, tasso, and alligator sausage; veal brisket and andouille; rabbit and venison sausage; crawfish and clams with smoked oysters—well, you get the idea.
It's All Good—Try it for Yourself
Both New Orleans and Terrebonne Parish offer so many different gumbo creations that it's impossible to list them all here. Perhaps the best way to learn more is to visit the region and sample some for yourself. Of course, there's no better way to gain understanding of different cooking styles than to experiment with them in your own kitchen. Who knows, you may end up creating a gumbo that's better than any you've ever had before!
We hope you've learned something about the ways Louisiana gumbo is enjoyed in New Orleans and Terrebonne. What do you think about the gumbo styles listed here? We'd love to hear from you in the comments!
Discover Our Y'all Inclusive Referral Program
If you enjoy being a Pelican State Credit Union member, there's an easy way to share our benefits with family and friends—just like a delicious pot of gumbo. Great prizes are waiting, so sign up now or find out more by visiting
our member referral page
!

Once a Pelican State CU member, always a member—through life's milestones, we'll always be there to help you with your financial needs. Your Financial Family for Life. Give us a call at 800-351-4877.