The muffaletta, sometimes spelled "muffuletta," is a New Orleans staple and has called the Crescent City home for more than 100 years. Sicilian immigrant Salvatore Lupo created the muffaletta in 1906 at the Central Grocery, an Italian-style deli located in New Orleans' famous French Quarter.
The traditional muffaletta sandwich consists of olive mix, genoa salami, ham, mortadella, and provolone and Swiss cheese between two loaves of sesame bread. The olive mix is a combination of pimento-stuffed green olives, pepperoncini, pickled onions, capers, and garlic.
While it has Italian traits, the sandwich itself doesn't actually exist in Italy. The muffaletta got its name from Sicilian muffaletta bread.
Today, this Sicilian-influenced sandwich, layered with delicious ingredients and rich history, is an absolute favorite—not just in New Orleans, but across Louisiana.
We asked Pelican team members from branches across the state what their favorite muffaletta spots were. Check out their choices below: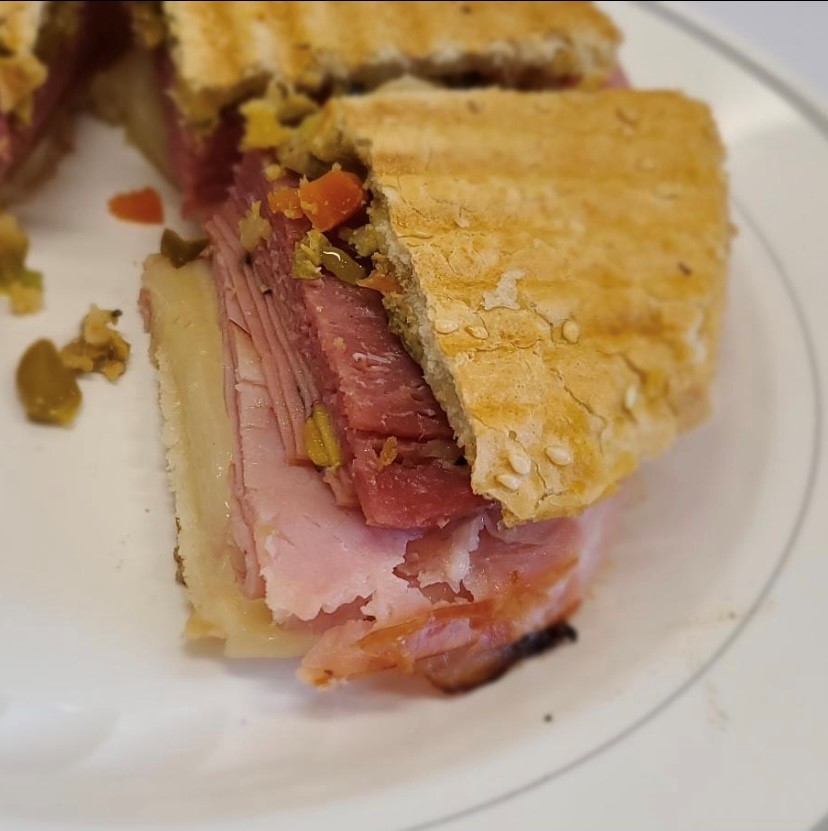 Randazzo's is a family-owned and operated restaurant in Denham Springs, Louisiana.
The Randazzo's muffaletta is a New Orleans's classic! The sandwich includes provolone cheese, olive mix, sliced salami, sweet capocollo, mortadella, and ham, piled high between muffaletta bread, and pressed like a panini.
No meats are cut until the order is made, which prevents it from drying out and gives it that tender and moist taste.
Randazzo's, known for its homemade dishes and family-style cooking, is an absolute MUST-HAVE!
– Jessie Stewart, Branch Manager, Denham Springs Branch
---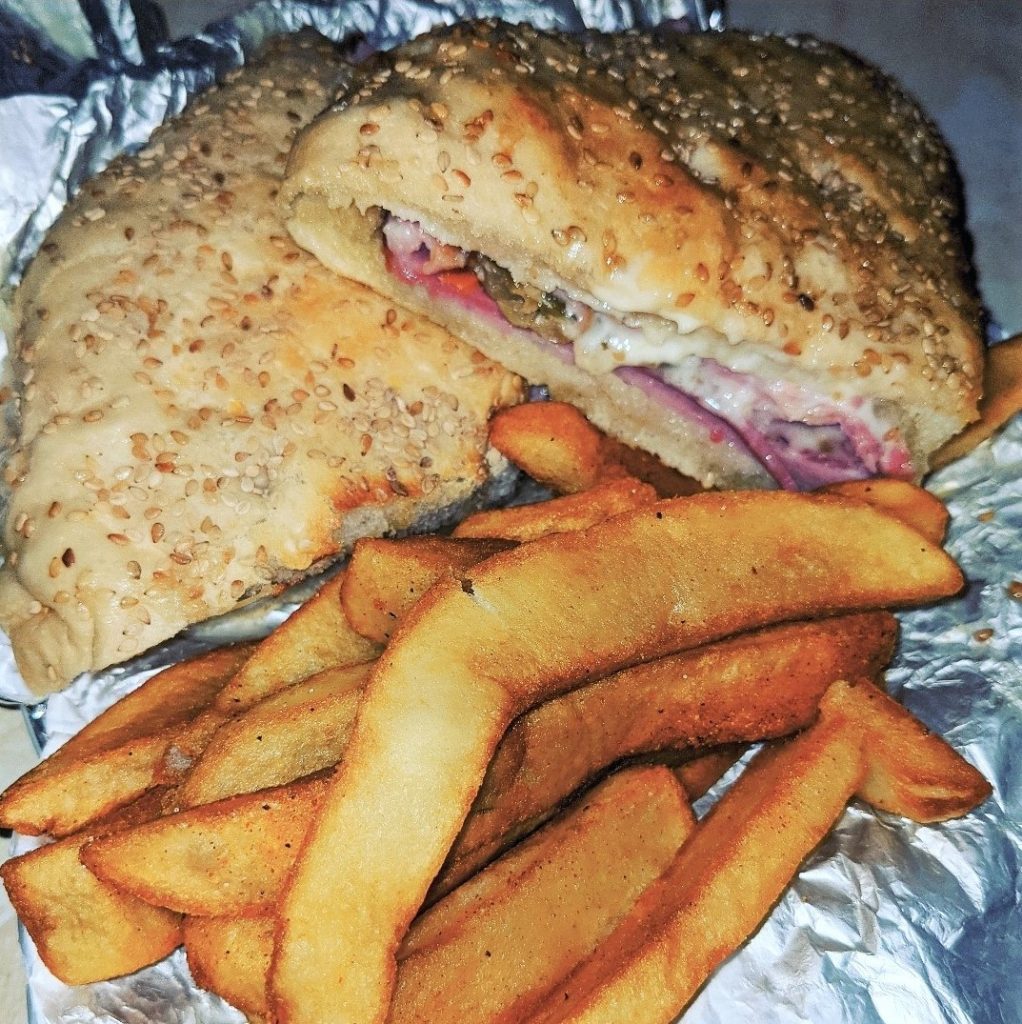 Many people told me that local restaurant, Chris' Po'boys, has the best muffalettas in town. So naturally I had to find out for myself.
The restaurant is located on 1930 West Pinhook Road in Lafayette, Louisiana. When I stopped by, it was very clean, bright, and decorated with real ivy plants. The workers made me feel welcomed soon as I walked through the door.
I ordered a half size of their famous muffaletta, which was still pretty huge. The sandwich was served on hot Italian sesame bread with a mayo spread. It had genoa salami, mortadella, ham, provolone cheese, and a mixture of Italian olives. I also ordered a side of their seasoned steak fries.
Truth be told, that was my first time ever eating a muffaletta, and it definitely won't be my last.
– Kenyetta Jerry-Dupre, Teller, Lafayette at St. Jules Branch
---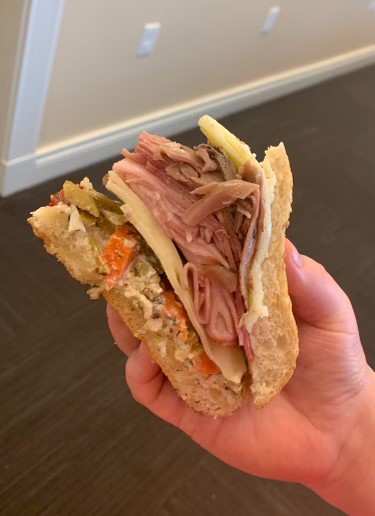 Ryan's Deli is a full-service gas station with a deli inside that serves po'boys, fried chicken, and burgers. We hadn't tried Ryan's Deli before, so I set a date and headed out to check out the place.
When I pulled up, I noticed that it was extremely busy with several cars coming and going and people walking in and out of the building. 
This was not your typical muffaletta. There was a huge assortment of meat on this sandwich, and they even had roast beef in addition to the traditional Italian meats and cheeses!
The olive salad was delicious with olive oil and an extra layer of evenly coated mayonnaise on the freshly baked bread. The bread was nice and toasty and not too crunchy or too soft. There was plenty for the Hammond branch team members to each get a generous slice. Each one commented on how fresh and delicious the muffaletta was.
I would definitely recommend Ryan's Deli to anyone that's looking to get a muffaletta in the Hammond area. Please bring a huge appetite—you will need it!
– Julie Glasscock, Branch Manager, Hammond Branch
---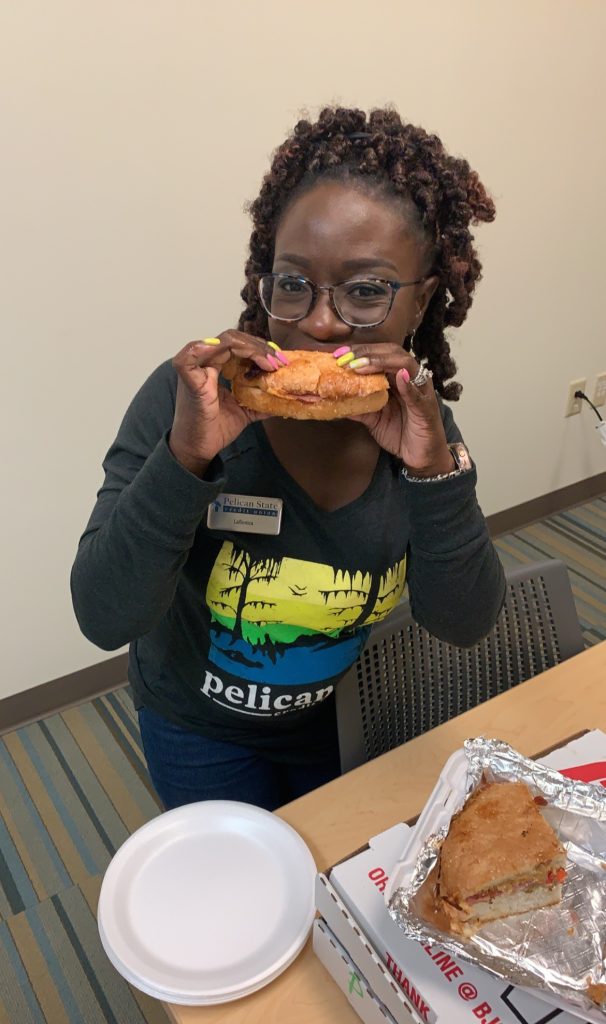 BJ's Pizza House is known for having some of the best food in all of Rapides Parish—and rightfully so. The restaurant is located at 902 Versailles Boulevard in Alexandria, about 10 minutes from our Alexandria branch. They have a commitment to serving fresh, from-scratch ingredients, and it really shows in their food.
Sure, pizza is in their name, but don't let that fool you—the muffalettas at BJ's Pizza House are delicious! They're large in size and piled high with fresh salami, ham, olive mix, provolone cheese, and finished off with a little mustard between two soft pieces of bread.
For just $5.99 for a half size or $10.99 for a full size, their muffaletta is definitely a fair price for the incredible flavor that it packs.
Stop by BJ's Pizza House for a muffaletta today—you won't regret it!
– LaRonica Humphrey, Teller, Pineville Branch
---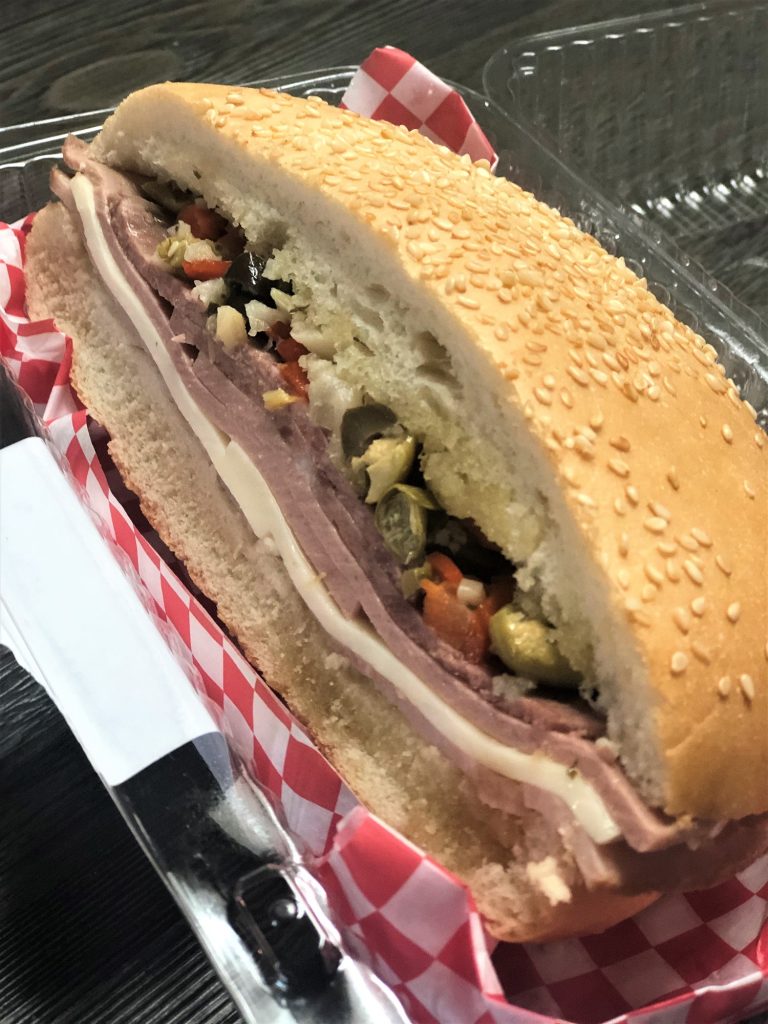 This cannot be stressed enough—I love Oak Point. One of my favorite things to do is to just walk around Oak Point and marvel at all of their specialty meats. Their meats are made in-house and they're all delicious.  
One of those items (and their tastiest) is the muffaletta.
Their muffaletta sandwiches are made fresh with a good layer of Italian meats and provolone cheese, then topped with their signature olive salad. It's a perfect ratio of bread, meat, cheese, and olive salad, and it blends together so deliciously one bite after the other. You can knock out your grocery shopping and get a scrumptious muffaletta in the process. We call that a "twofer."
Even better—their muffalettas come in all shape and sizes! You can get a 1/4 sandwich, a 1/2 sandwich, or a whole one if you're feeling extra hungry. They even have small, bite-sized muffalettas if you're looking to bring a tray for a party!
I've had lots of muffalettas in my day, and this one is the best one I've ever had!
– Kyle Trammell, Marketing Representative, Corporate Campus
---
Where's your favorite spot for a muffaletta? Let us know in the comments below!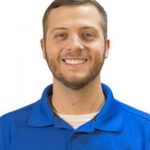 Just a nerd who enjoys the simple things. Grilling and watching sports are my hobbies. Dad joke enthusiast and General Manager of a fantasy football team.