"From the hills of Italy, to the bayou country."
At Pelican, we appreciate local businesses that value excellence in what they offer as well as serving their community.
We also appreciate good food. Whether it's someone's birthday, any holiday, and any occasion in between, food is involved. Every. Single. Time.
In February 2020, some members of the Marketing team at Pelican met for a lunch outing at Randazzo's Italian Market in Denham Springs, Louisiana. A few of our team members had never been there, so we were eager to have them try it out.
Randazzo's is a hidden gem in Denham Springs. When you get there, you'll notice a quaint house that may not initially seem like a restaurant. After walking in, you'll immediately feel like you're at home. The fire place, the pictures on the wall, the open kitchen—Randazzo's has as unique a feel as I've ever experienced in a restaurant.
I got the opportunity to speak with owner Kyla Randazzo to learn more about her business.
How did Randazzo's get started? What was the inspiration?
We were inspired by the setup of a "pizzicheria," which is Italian for "delicatessen." We really admired the way that classic Italian pizzicherias operate.
Pizzicherias feature a deli case full of meats and cheeses where you can order your food and either sit down and have lunch or dinner, or carry out. Our idea that we were going for was to replicate an Italian pizzicheria in the United States. Another goal we had was to make our own pasta and for that to be the highlight.
In the beginning, we actually didn't want to be a full-service restaurant. We wanted to keep our business small and simple. Over time, it has since turned into a sit down restaurant that guests know and love today.
Does Randazzo's participate in any community events?
Yes! We do a lot of stuff for schools and churches like donations, gift cards, and silent auctions. We have supported organizations like the Livingston Council on Aging and Citizens Against Drunk Driving (CADD).
We have also helped the Latin class at Denham Springs High School when they went to Italy for a field trip. We donated 15% of the restaurant's sales that day.
What makes Randazzo's different than other Italian restaurants?
I think we are different because we are family-owned and operated. My husband and I are here all the time.
Our food makes us different too. We're passionate about fresh food and the quality we offer is consistent. We cook everything to order and make everything fresh. Our bread comes out of the oven every 2-3 hours.
Another thing that makes us different I think is the family feel when you walk in. We understand that sometimes people prefer to feel like they're in their dining room at home, while still getting that full restaurant experience. We like to say "Hey, you're coming to our house." It's our whole philosophy.
What is something people may not know about Randazzo's?
A lot of people don't realize that we've been open for so long. We opened in October of 2011.
Something else people may not know is that my husband, Antonio, is from Rome, which is where he and I met. I am from the U.S., but was in Rome on vacation at the time. We got married and had our first son in Italy before moving to the states. We moved to the U.S. about two years after we got married and started our business!
What's Randazzos' most popular dish?
Our most popular dish is probably either the Lasagna or Spaghetti and Meatballs. Our guests love those two dishes the most since they're the most traditional Italians dishes we have. My personal favorite would be the Ravioli and Pesto or the Gnocchi.
What's the most rewarding part about your business?
I'd say the most rewarding thing to me is when people appreciate the food because a lot of work and time goes into it. We also really like when people are curious about the deli cheeses and meats because a lot of people aren't familiar with true Italian cuisine. We love it when people are curious about what cut of meat is what and when we can answer questions about traditional Italian food.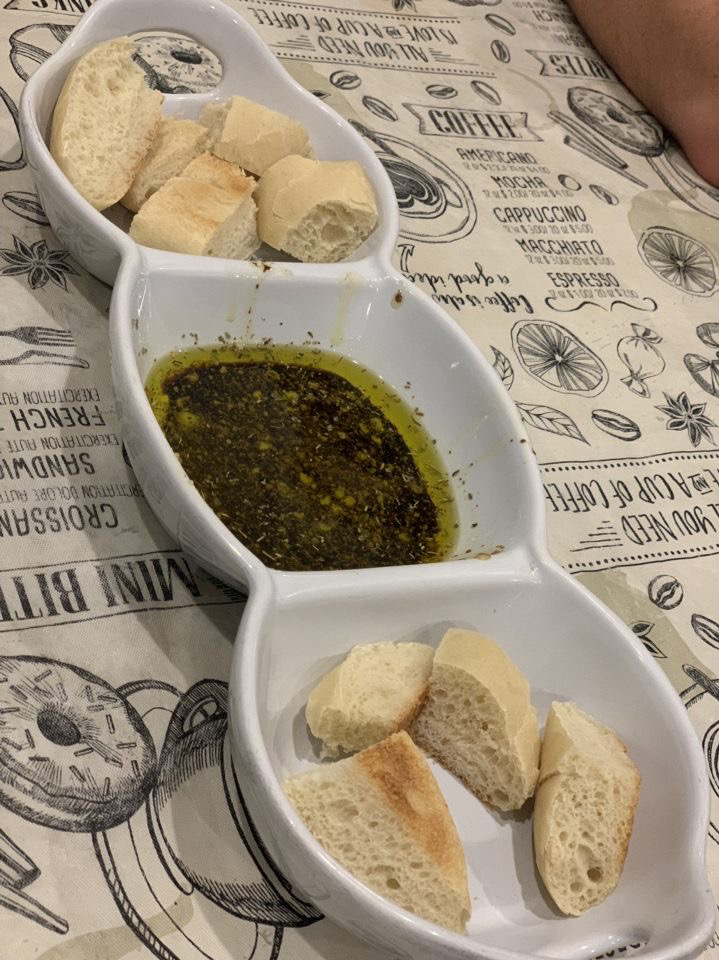 During our lunch outing, we decided to start off with the Bread Tray appetizer. It was a half loaf of ciabatta bread with olive oil, parmesan, and balsamic vinegar in the middle as a dipping sauce.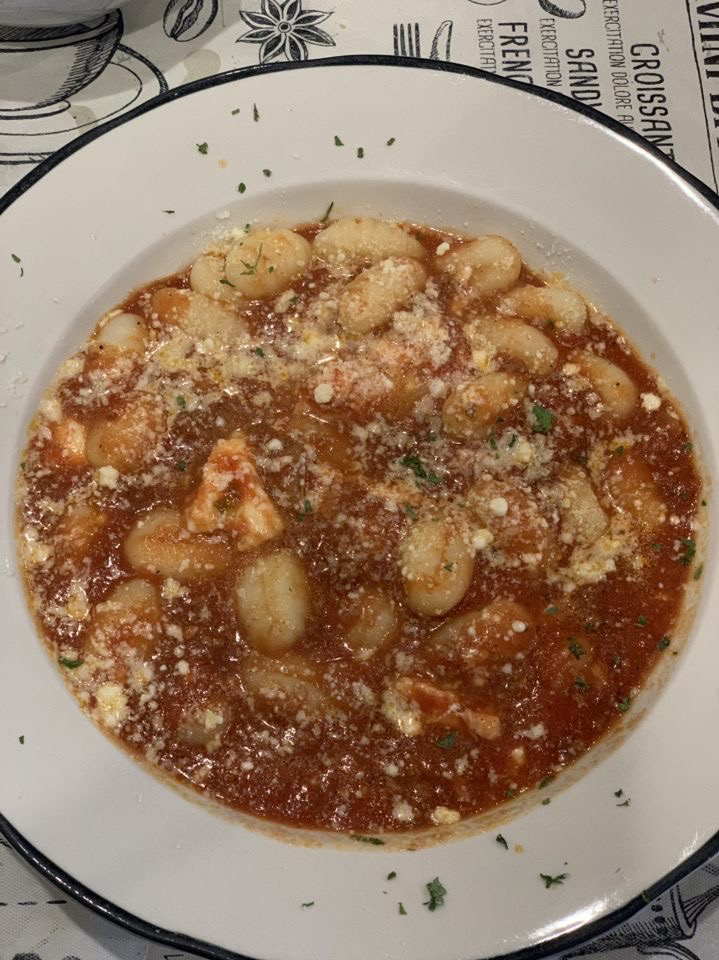 Danielle ordered the Gnocchi alla Bolognese, which is a potato dumpling tossed in a meaty tomato sauce with cooked carrots, onions, and celery along with fresh mozzarella.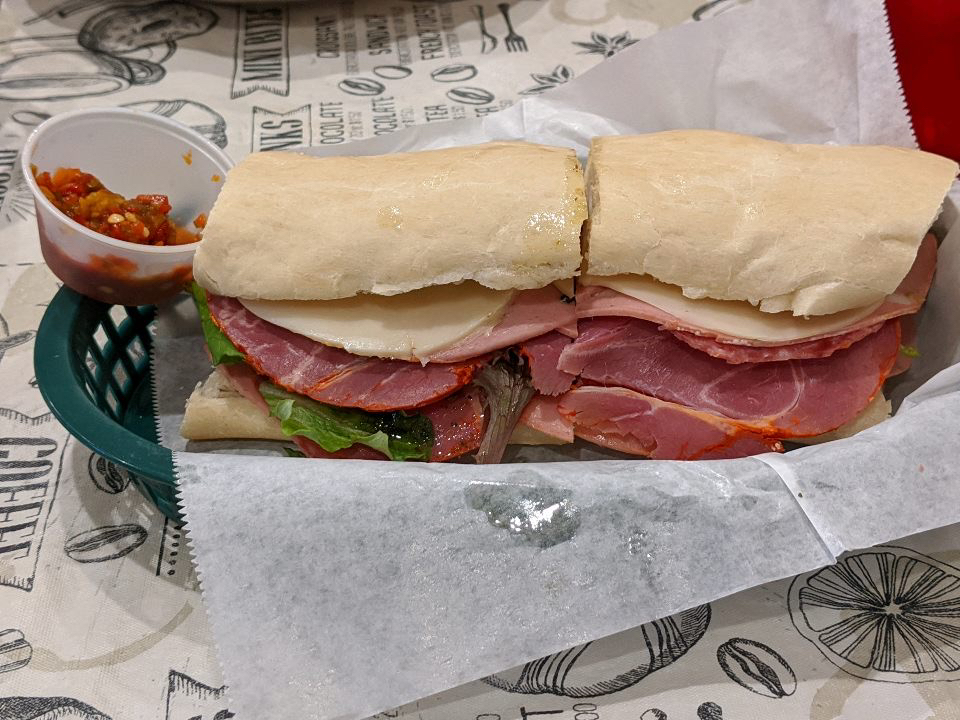 Frank got the Emilio, which is a sandwich on ciabatta with freshly sliced salami, spicy capacollo, mortadella, provolone cheese, lettuce, and diced tomatoes. The cup on the side is their homemade spicy Italian red pepper relish.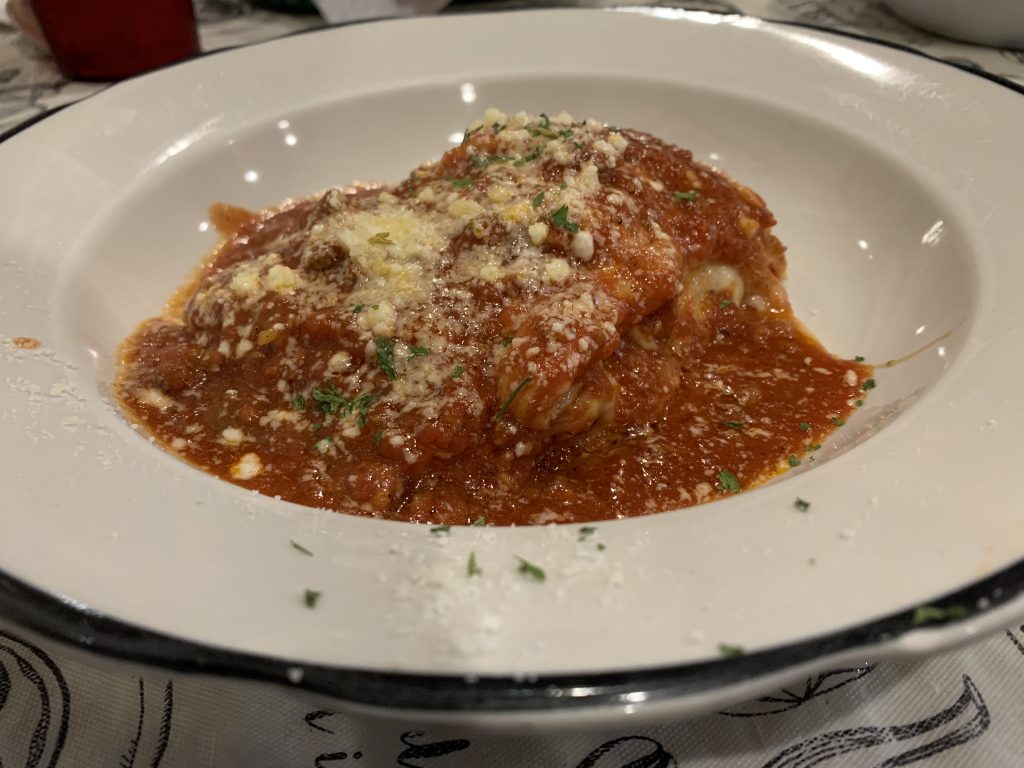 I ordered the Lasagna. It consisted of layers of made-to-order egg pasta, homemade meat sauce, fresh mozzarella, parmesan, pecorino romano, and bechamel. Needless to say, it was amazing.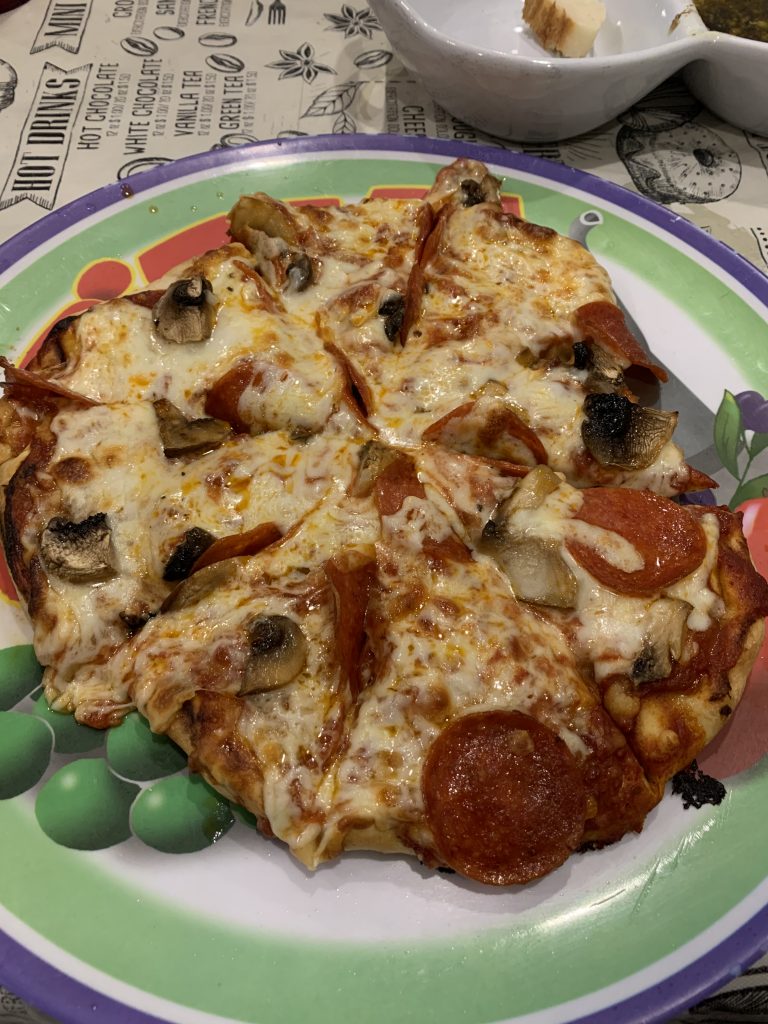 Lauren got the Pizza with pepperoni and mushrooms. The dough is kneaded and grilled per order, and you can choose from a list of toppings to personalize your pizza.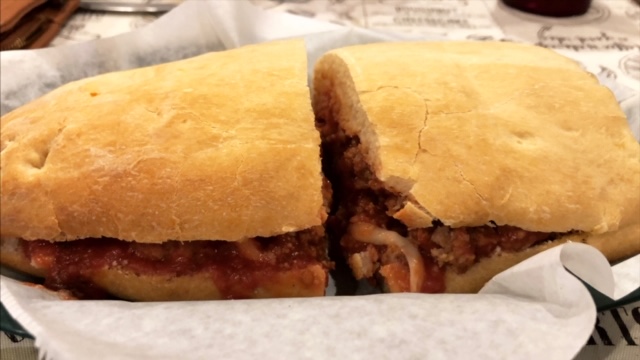 Matt ordered the Meatball Sub, which is made with their homemade meatballs, sliced, and smothered in marinara sauce topped with parmesan and mozzarella cheese.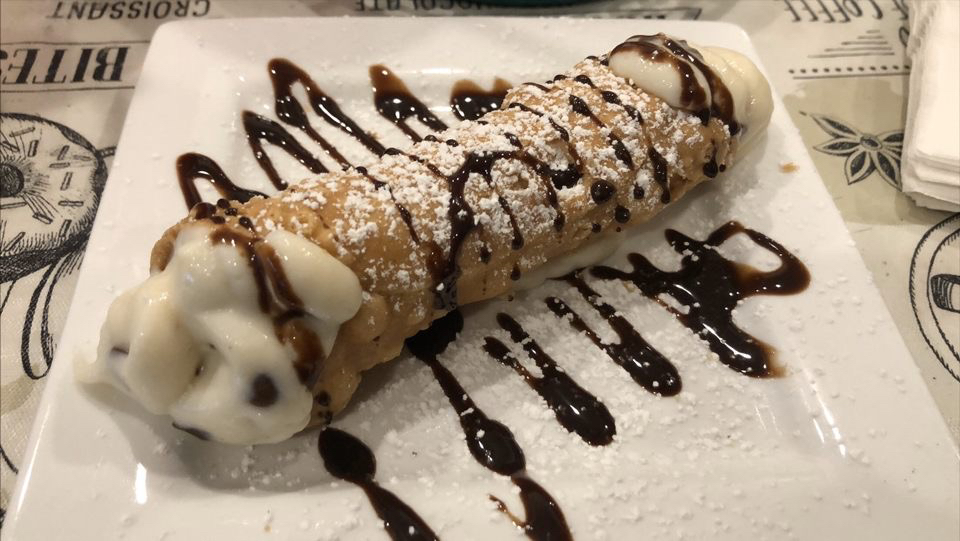 For dessert, we ordered a couple of the Cannolis for the table. Randazzo's Cannoli is a crunchy cone filled with ricotta cream cheese and chocolate chips, and garnished with chocolate syrup and powdered sugar.
Check out Randazzos' full menu here.
You can learn more about Randazzo's by visiting their Facebook page, as they post daily specials, live videos, events in the community, and much more!
Have a local business in mind that you feel like needs some time in the spotlight? Fill out our contact form and let us know! We'll be happy to feature them on Pelican State of Mind!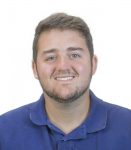 Louisiana State University alumnus (Geaux Tigers), fanatic of all things sports, pugs, and Star Wars, and teller of the occasional dad joke. Retired Avenger, current NFL free agent.