New year, new you! If you're like me, you probably have plenty of personal goals you want to set for yourself for the year. Whether it's financial New Year's resolutions, changing eating habits or trying to get back in shape, we all have something we want to attain for ourselves. What do you do if you want to save money and get in shape this year?
This is where I can help! I'm a member of Pelican's Wellness Committee, and a self-proclaimed gymaholic (just check my blog bio under the post). I wanted to get together some great, easy home workouts that don't require a gym. This way, you can burn the calories without burning through your monthly income. Here are some of my suggestions if you're looking to skip the gym and workout at home.
Make Use of Fitness Websites
There are tons of websites that provide great information about working out at the gym or at home! When it comes to anything health and fitness related, my go-to website is Bodybuilding.com. It has so many articles about at-home workouts, meal planning and nutrition, and they even have a survey that will help lead you to a fitness plan that will work best for you.
The website has an exercise database that breaks down exercises into categories based on the muscles you want to work out. The database is separate for male and female body types to make it easier to find the workouts you're looking for. There's a motivation section with podcasts and videos to keep you pumped, and their nutrition section is stocked with diet plans and recipes to help make and keep you healthy. The best part is, you can access all of this information for free!
Set Up a Home Gym
If you're looking to seriously get in shape but don't have the time or money to go to the gym, you can set up a home gym with a few essential items. I would suggest light dumbbells, a jump rope, resistant bands and maybe even a pull-up bar to attach to your door frame! These are relatively inexpensive, and they're just a one-time purchase instead of a monthly bill. Here's what you can expect to pay for these kinds of items online or in-store, depending on your brand preference:
Two 8lb Dumbbells: $20 – $30
Jump Rope: $5 – $7
Resistance Bands: $8 – $15
Over the Door Pull-up Bar: $10 – $30
At minimum, you'd be spending about $43 for all of these items. If you want to spend less, use some deal alert websites like SlickDeals or find deals straight from the brand you're looking at. It never hurts to ask for coupons or discounts!
To put this cost in perspective for you, an average gym membership is between $40 and $50 per month, per person. Many gyms also require contracts that keep you locked in for a year or more!
Create a Circuit in Your Home Gym
I like to work in circuit training, which is almost like an obstacle course. I make a goal to work different muscles multiple times within a 20-30 minute period. You can set up stations in your home gym, and make a plan to work at each station during your specific timeframe.
My favorite way to work in a circuit is to start with jump rope for 1-3 minutes, then I choose a few exercises from the list below and repeat each combination of exercises (circuit) 3 – 5 times:
Legs – Jump rope and 10 dumbbell squats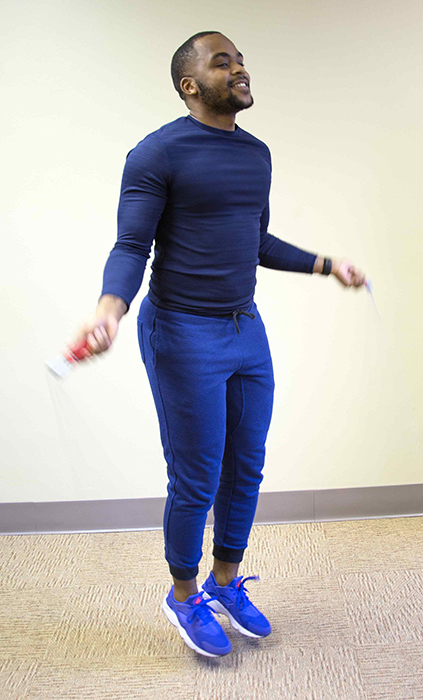 Arms – 10 dumbbell bicep curls and 10 overhead triceps extensions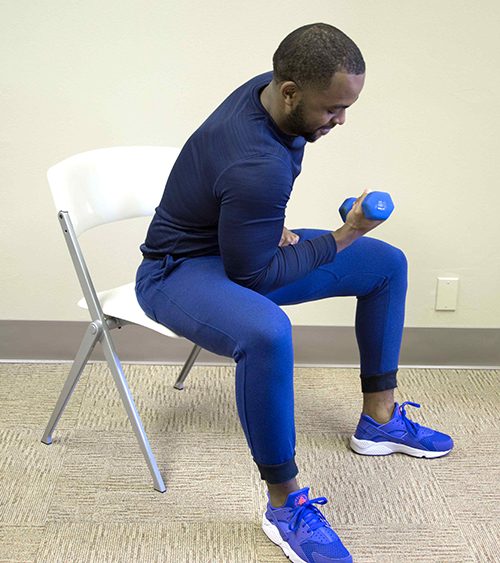 Shoulders – 10 dumbbell overhead presses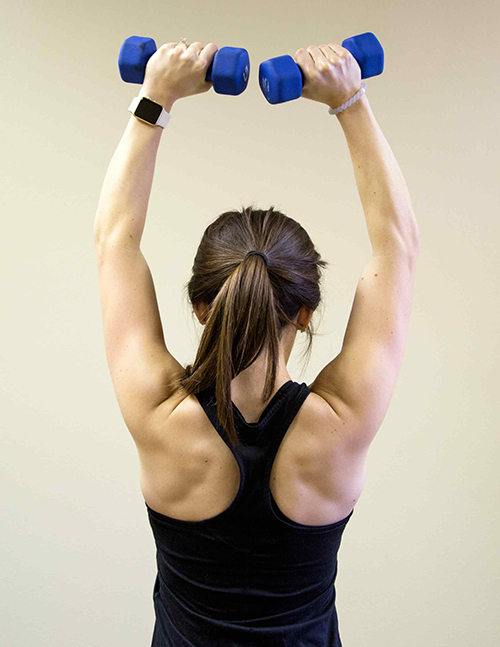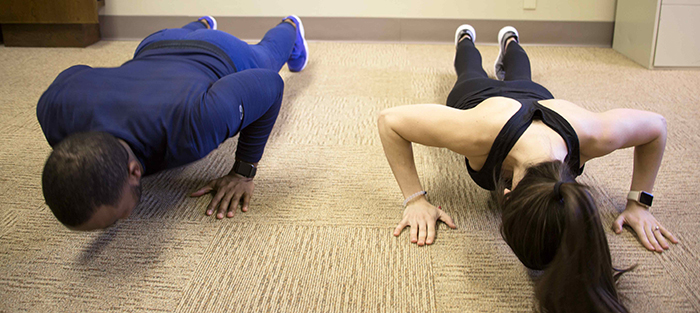 Back – 10 pull-ups on the pull-up bar or dumbbell lawn mower pulls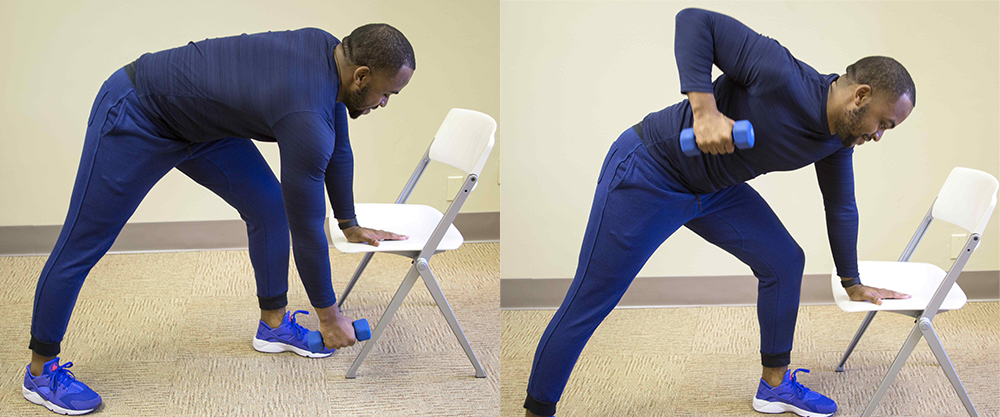 Abs – 10 hanging abs on the pull-up bar or floor mat abs

Whether you're at home or in the gym – it's extremely important to warm up your muscles with some light stretching first. This prevents injuries and gets your body ready for fat burning or muscle building.
The best way I get motivated in any workout setting is by turning on my favorite music and getting after it. If you want to get the most out of your at-home workout, you need to get your heart rate up and break a good sweat!
These are just some of the many ways you can skip out on the gym membership and work out at home. Do you have any at-home workouts that you've tried? Let us know in the comments below!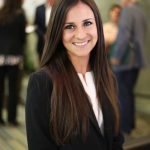 Hi! My name is Alexis Roberts. I have an obsession with writing to-do lists so I can stay organized at work and at home. I am also a ritualistic breakfast eater/gymaholic with a semi-addiction to peanut butter.