Here at Pelican, we have a passion for helping others stay well. We've shared our efforts for financial wellness before, and today I'd like to share how we're working to get our team members motivated about physical and mental wellness.
Where does my passion for wellness come from?
Growing up, I was always outside playing with neighborhood friends, throwing the baseball around with my dad in the backyard, or playing sports at a competitive level. I personally think my mom preferred for us to be outside because we couldn't terrorize the inside of the house.
I have always had a love for sports, and I feel like that has contributed to my love for wellness and fitness. I currently engage in CrossFit workouts at the gym that I go to every day. I started doing CrossFit a couple of years ago, and that made me realize how important healthy eating, rest and mental well-being are for your health and productivity.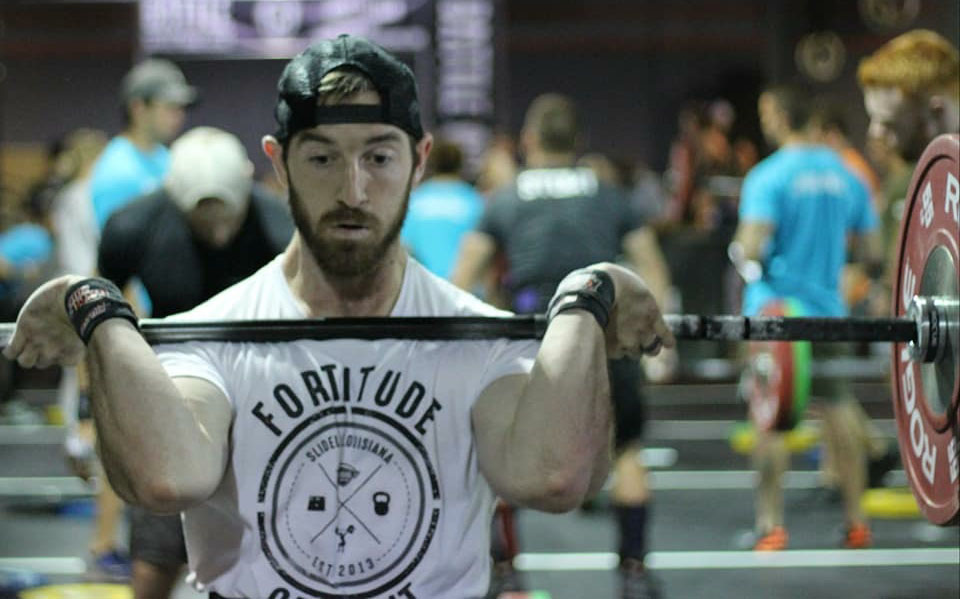 I am also a trainer at the gym that I go to, which allows me to help individuals accomplish their goals and prove to themselves that they can do more than they think they can. It's GREAT! As soon as I heard about the possibility of being one of the leaders of the Wellness Committee, I was all over it.
I love seeing people achieve goals, whether it's not drinking a Coke for a week or running 3 miles without stopping. It just fires me up—in a good way!
How did Pelican's Wellness Committee get its start?
In December of 2016, Kellye Smith from Ross & Yerger came to speak to us about the possibility of starting a Wellness Committee here and how it could positively affect the lives of our employees. I was all in on this idea!
I feel like this really pointed us in the right direction of ways to get our team members more engaged and set up the leadership team for the group, which we call the Wellness Champs. She mentioned activities that have worked for their employees in the past that could possibly work for us too.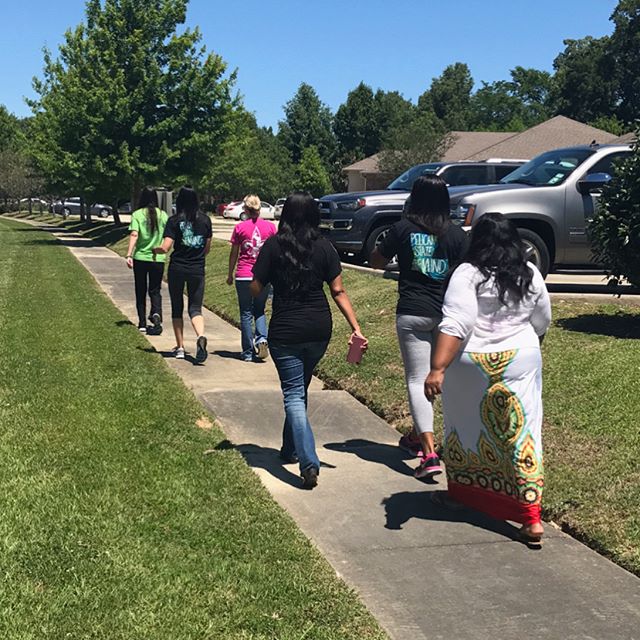 Once we had that initial meeting, we sent out a survey to gauge the interest of our team members and get a feel for their fitness levels, eating habits and interest on various wellness activities. From there we had meetings once every month to keep our committee engaged and excited about getting this off the ground!
What is the most important thing about workplace wellness?
There are so many things that I could say here, but I feel like constantly encouraging those around you and talking about fitness and wellness are some of the most important aspects of workplace wellness for me.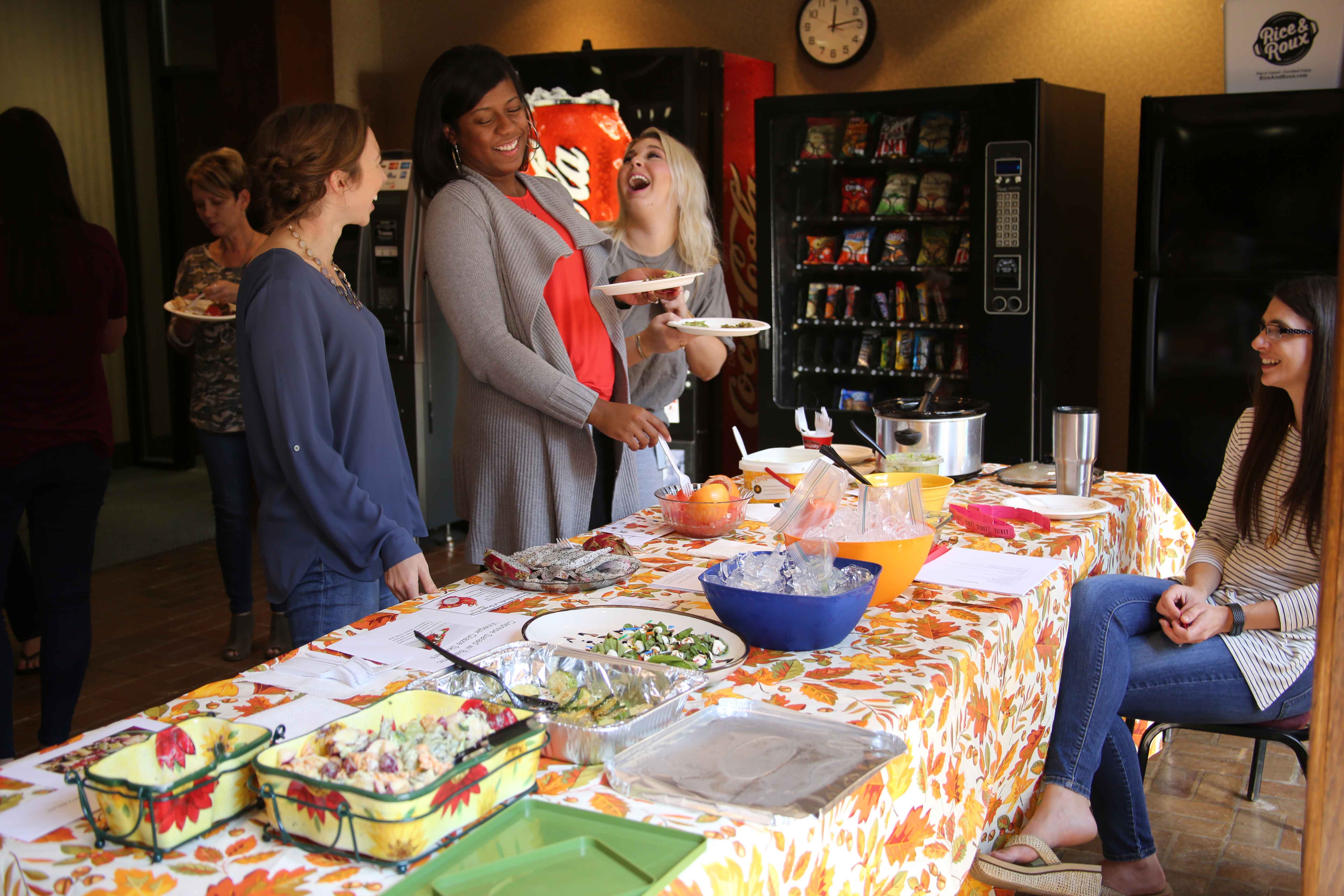 I feel like if our committee is talking about workplace wellness, that will make our team here realize how important it is and shows that Pelican truly cares about our health and well-being.
What kind of events are put on by the Wellness Committee?
The Wellness Committee hosts several events throughout the year including blood drives, a walking competition and a healthy cooking challenge, just to name a few.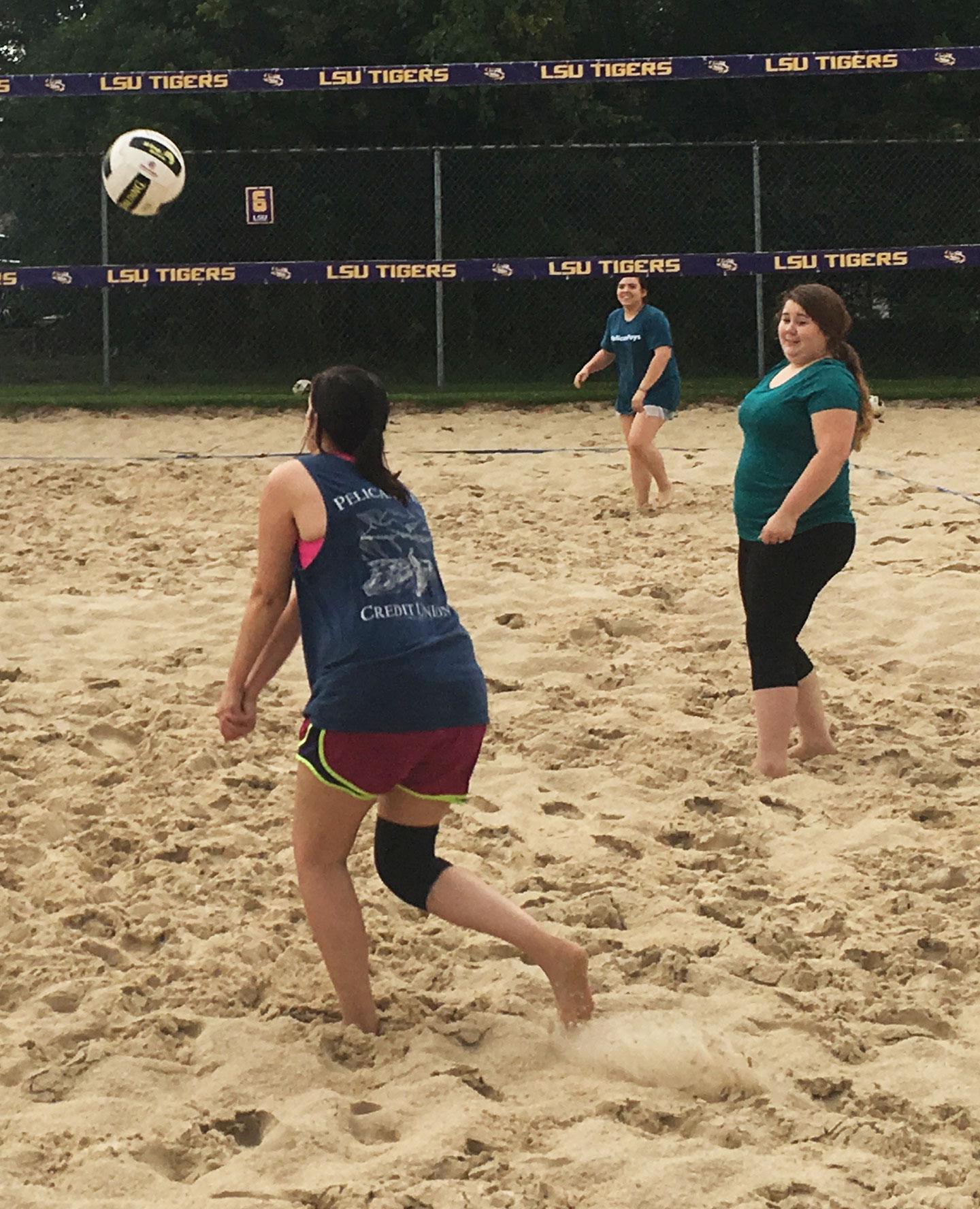 Striding for Success is the name of our walking competition, and it is by far the most popular event among our team members. We had over 60 people participate last year! They logged over 6,000,000 steps throughout the 6-week competition.
Being behind a desk all day doesn't allow for as much walking and moving as one may like, but the idea behind all these fun competitions is to get our team members up and moving. Whether their goal in this competition is to walk a mile or beat someone in their department, it gets them up and thinking about walking or fitness.
What other types of fun things does the Wellness Committee do?
The Wellness Committee, with the help of the Marketing Department, created posters that hang in employee breakrooms and around the stairs at Corporate HQ. These posters provide fun motivation for employees to take the stairs instead of the elevator and to be more active in their daily routines.
On the third Wednesday of every month, the Wellness Committee sends out a wellness newsletter called Wellness Wednesday. Members of the Wellness Committee share a healthy recipe and an at-home exercise that anyone can do.
We also provide different health/fitness articles for team members to read and a section about mental health. The ultimate goal of this newsletter is again to provide the information necessary to get our team to live a healthier, more productive life. The newsletter keeps everyone informed and excited about staying well!
What's my favorite Wellness Committee initiative?
It's very hard to pick one initiative as my favorite, but if I had to choose it would probably be the Striding for Success challenge. The first time the competition was going on, I constantly heard people talking about walking and getting in shape. I really enjoyed hearing participants from different departments and branches really get out of the comfort of their homes to participate and try to have the most steps!
What's in store for the Wellness Committee?
The future of the Wellness Committee is very bright. I feel like the more events that we do and the longer that this committee is active among our branches and departments, the more our team will want to live a healthier lifestyle.
We are always looking at different ways to make our team happy here at Pelican, and the Wellness Committee will be able to make an enormous impact on the life of our Pelican team members.
Do you have any questions about our Wellness Committee? Let us know in the comments below!
My name is Mark Moss, and I'm a fitness junkie. In my spare time, I love doing CrossFit, eating delicious cuisine (mostly chicken), spending time with family and friends, and watching or attending any type of LSU sporting event. GEAUX TIGERS!