Purchasing a vehicle is, generally speaking, the second largest purchase you'll ever make. Considering more than just how it's going to affect your budget, buying a car requires lots of thought and careful planning.
Before making such a purchase, there's a few questions you need to ask yourself:
Can I afford it?
What about my emergency fund?
How will this new debt impact my emergency fund?
Can I improve my credit score?
If you've decided you can no longer hold off on purchasing a car, your credit score is healthy, and it's affordable, then let's take a look at the two choices of car buying.
Should I purchase a brand new car?
There are lots of benefits in purchasing a new car compared to a used car, such as:
You're the first owner
You get a manufacturer's warranty of at least three years or 36,000 miles
It comes with that new car smell and runs beautifully
You get all the latest bells and whistles
With all those benefits, you might wonder why anyone would even hesitate to buy a new car. Well, keep in mind, a new car can depreciate in value up to 30% as soon as it leaves the lot. If you're a person that is likely to sell your car after a few years of having it, it's very important to be aware of the depreciation factor of a new car.
Should I purchase a used car?
If having all the latest bells and whistles of a new car is not a priority to you, consider a used vehicle. A used car means that you are not the first owner and it may not qualify for certain dealer incentives.
If you want the comfort of a warranty to cover auto repairs, you have options. A certified pre-owned, or CPO, vehicle can provide you that comfort.
A certified pre-owned car has:
Passed certain dealer inspections
Very low mileage
Only a few years of wear and tear
Certified pre-owned vehicles may still even be under manufacturer warranty. It may be more cost-effective all around to purchase used. The vehicle costs less, you're charged less sales tax, and you may have cheaper car insurance! Use the savings from purchasing a used vehicle to set aside for normal wear and tear costs down the line.
Did you know?
Some rental car companies sell their rental cars after a thorough certification process. Check out the benefits of buying a rental car
here
!
Now that you have a better idea of your new vs used options, let's go over some of the "dos and don'ts."
When buying a car, here's what you should do:
Do your research on the selling prices, values, and reviews of the vehicle model that you are interested in purchasing.
Always make a down payment if possible. This helps to absorb some of the depreciation the vehicle will take as soon as it's driven off the lot.
Get GAP (Guaranteed Asset Protection) coverage for new and used vehicle purchases.
Test drive the vehicle to see how it runs. You may not like the ride. You may find it's not the right size for you. The interior is not quite large enough. Or you may find it's just perfect.
When buying a car, here's what you shouldn't do:
Do not go to the car lot without knowing your credit score and being pre-approved by your credit union or bank. By having these things ahead of time, you'll have more negotiating power.
Do not get excited over one vehicle. Be prepared to walk away if the bottom line numbers are not in your favor.
Do not agree to a deal without reading the fine print. Some offers, especially ones during a crisis, may seem too good to be true. Make sure you choose the deal that matches your needs.
Do not feel the need to engage in monthly payment talk with another dealer. If you've already been pre-approved with your financial institution, you know what amount will work for you.
Purchasing a vehicle shouldn't be a hassle. The tips listed here will help save you time, money, and frustration. Planning ahead for a major purchase is a must. Educate yourself not only to get the best possible deal at the car lot, but also with your financial institution.
Being prepared with healthy credit makes the qualifying process quicker and easier as well. Keeping your vehicle well-maintained helps to extend the life of your car so you will not have to purchase another one for several years.
What are the main factors you look at when buying a car? Let us know in the comments below!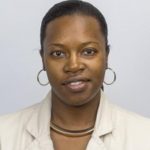 Deeply intrigued with all things finance and credit-related. Have a passion for sharing knowledge and financial education. Addicted to cake.  Huge fan of Team Johnson, my family.