Screams of joy echo through the aisles of Carter's Supermarket in Walker, Louisiana, as long-time Pelican member Lauren Edwards races down the aisles of the store, grabbing as many groceries as she can before the two-minute countdown hits zero. Members of the Pelican team and Lauren's family cheer her on as she tries to grab everything she needs to host a community cookout for her neighborhood.
This shopping spree came as a surprise to Lauren and her family; she was randomly chosen as the grand prize winner of Pelican's Pack Your Pantry Shopping Spree at the Grand Re-Opening of our Denham Springs branch.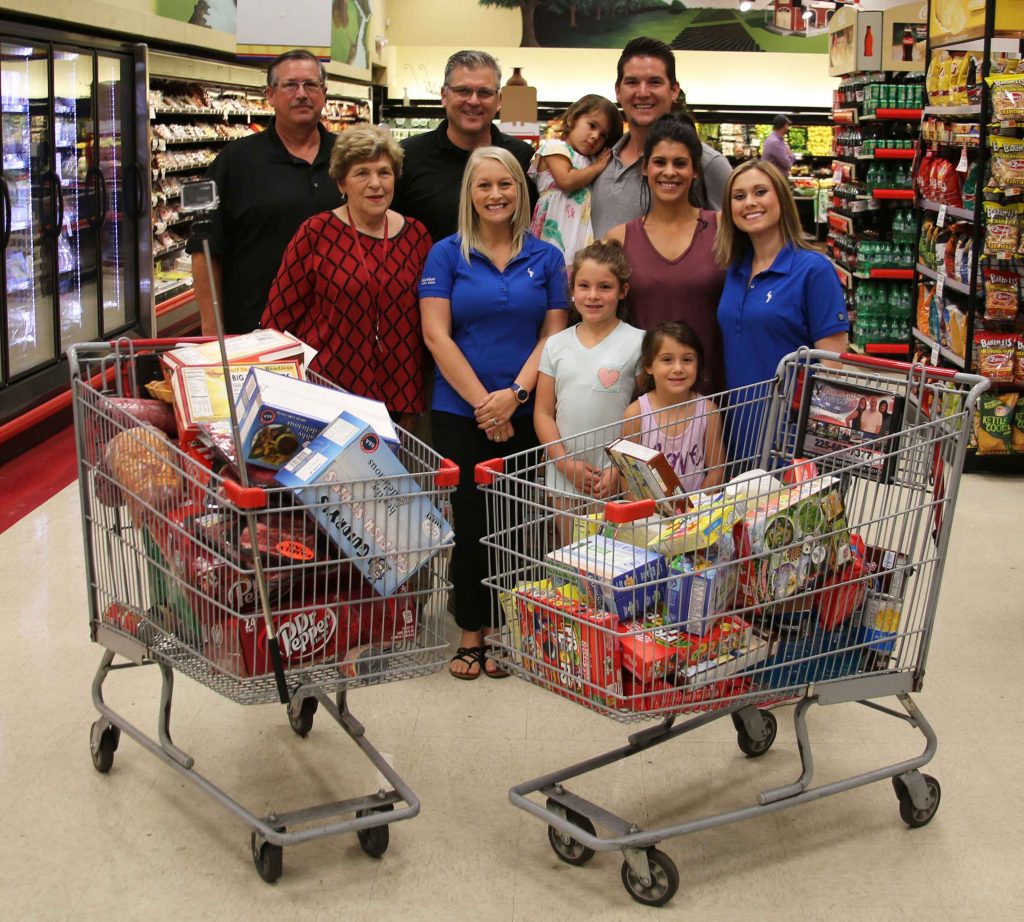 In the weeks leading up to this frantic, all-you-can-grab shopping spree, Lauren walks through Carter's to map out her plan of action. She talks with her husband Stetson about the shopping spree, and they decide it's best to give back to their community by getting everything to host a neighborhood party first.
With her and her husband's strategy in mind, she's ready to race up and down the aisles at Carter's. Lauren starts off by heading straight to the cases of soft drinks. She grabs case after case of soda and stacks them into the cart. Without a second to lose, she takes off toward the meat section to grab some grilling necessities: steaks, ground meat for burgers, catfish and shrimp.
Once she fills that cart to the brim, she quickly switches to her second cart parked conveniently in the cereal aisle. The clock is ticking down at under a minute and counting. Lauren grabs boxes of cereal, fruit drinks and snacks for her three daughters to enjoy and speeds down the aisles to sweep canned goods off the shelves.
Two minutes and two full grocery carts later, Lauren is out of breath and out of time. Everyone is all smiles as she hugs her family while receiving a round of applause from the Pelican team.
"That was so much fun!" Lauren exclaims as her final haul rings up at $775.98 at the register.
Members like Lauren don't just have a chance at winning shopping sprees, either. We regularly give our members chances to win things like televisions, YETI coolers, a year's worth of auto loan payments and more! Plus, we're always giving out prizes on Facebook—you never know what we'll give away next!
What would you like to see us giveaway next? Let us know in the comments below!
Lover of writing, learning and teaching others about new things. Proud foodie. Sometimes I mix all of these subjects together.