Our Pelican family LOVES food! That was something I quickly learned when I came on board here. It's a part of all of our meetings and events. CU Lunch Local is a time every year that we rally around food for a good cause.
Do you remember when flash mobs were a thing? They happened all over the world when lots of people would get together to dance in public seemingly out of the blue. CU Lunch Local is a creative way to create a "cash mob," where lots of people go out and surprise mom and pop type places with lots of business!

CU Lunch Local was started in 2012 by the Michigan Business Connection to bolster small businesses and help them compete with major chains. The following year, Pelican State Credit Union joined in and by 2014 credit unions in 13 states were involved! In 2016, Louisiana credit unions' and members' support efforts totaled $74,000 given back to local businesses. Through participating in CU Lunch Local we stay aligned with International Credit Union Day's theme.
In conjunction with International Credit Union Day, credit unions across America have the opportunity to make a difference in the lives those working in locally owned and operated businesses by eating at these restaurants and cafes during the week.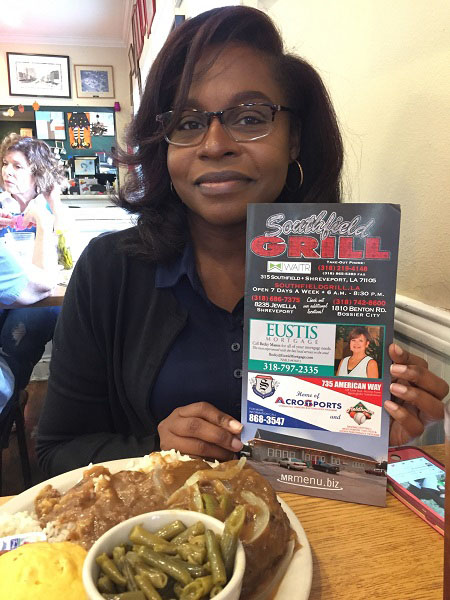 This is a chance to give back and make a positive impact in our communities. Although it is called CU Lunch Local, it also includes supporting places during breakfast and dinner, and, even if food services aren't offered, credit union employees and members are encouraged to make purchases at local shops.
CU Lunch Local is the perfect reason to get a group together from work for lunch or to try out that tasty restaurant that recently opened near you. Along with making cash mobs happen around our cities and towns, there is also the opportunity to foster friendships with your coworkers and meet some pretty cool business owners!

Our coworkers get excited when CU Lunch Local comes up, and they always have their sights set on several spots around our branch cities.
Here's a few lists of our favorite po'boys, pizzas, burgers and fried chicken around Louisiana. Check out these blog posts to find the best eats near you!
Where to Get the Best Po'Boys in Louisiana
Where to Get the Best Pizza in Louisiana
Where to Get the Best Burgers in Louisiana
I have lived in Baton Rouge since college, so some of my favorite local spots are nestled around the LSU community. Yvette Marie's is one of my FAVORITE lunch spots. It is very eclectic, being part antique shop and gallery, part cafe. I love meeting friends there and browsing around before eating. Their roasted chicken salad on a croissant is delicious, and they also have other sandwiches, muffalettas, soups and salads along with the most tempting cakes displayed on their counter.
Inga's and Highland Coffees were my next-to-campus go-to spots. Inga's veggie burger is incredible! I know some of you are thinking, "There's no way I'm eating a veggie burger," but this one has won awards and is so stinking tasty. Inga's has a special way that they dress all of their sandwiches that really takes their food to the next level.
I could probably devote a whole other post to coffee because that is where I love to explore and find fun local spots.
What about you? How do you Lunch Local? Let us know your favorite spots in the comments!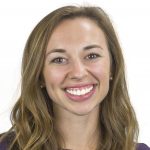 Nola native and wife to Jon. Fan of slow mornings, coffee with friends, podcasts, stories, and new adventures. I'm a natural encourager and full of whimsy.