Who doesn't love a good hamburger? When you're craving one, finally getting an awesome, juicy local burger can make a bad day good and a good day even better! We thought we'd spotlight some hidden gems around Louisiana that can cook up the best burger. Yeah, we can hear your tummy growling from here. We're not judging.
We reached out to team members from our branches across the state of Louisiana about their favorite burger spots, and here are their choices:
---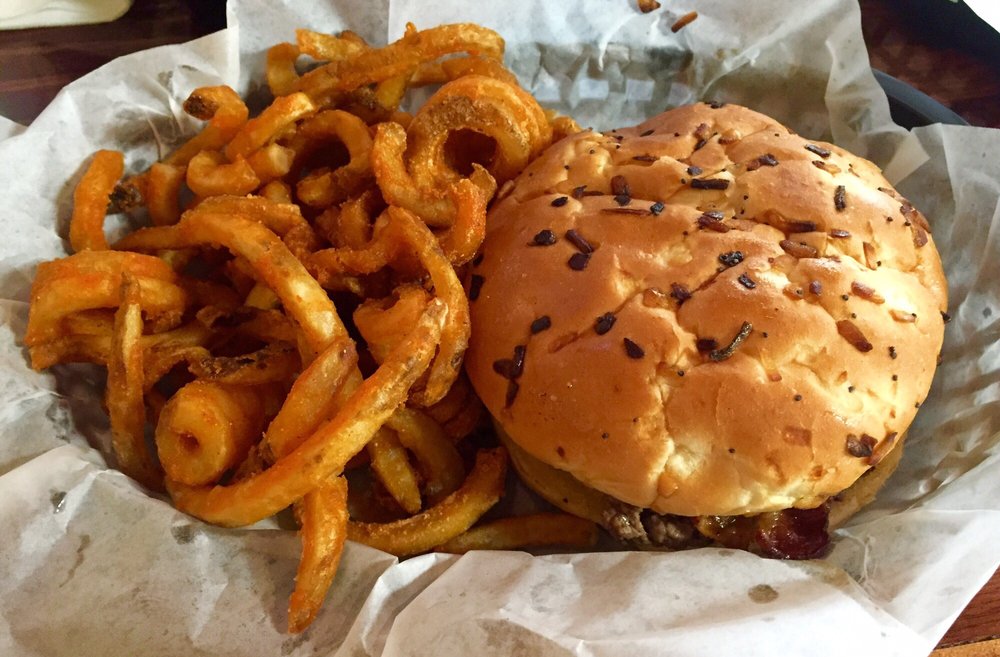 My go-to place in Monroe is The Burger Grind. The burgers here cost between $10-15, depending on what you get. They're well worth the money, too!
You can build your own unique burger. I usually get mine with lettuce, tomatoes, sauteed onions, pickles, bacon, and cheese. It's a nice, clean, friendly environment if you're looking for a good meal and good service. If you ever find yourself in Monroe, head on over to 1405 N. 7th Street in West Monroe—it's a must go!
– Christy Halls, former Member Service Representative, Monroe at Ochsner LSU Health Branch
---

Wondering where your coworkers are going to lunch?
If you live in the Alexandria/Pineville area, it would be a safe bet to guess that they're going to Outlaw's BBQ for their famous "Sheriff Burger."
Plus, on Thursdays, Outlaw's special of the day features the Sheriff Burger and your choice of side and drink—all for the low price of $8.00!
I'd recommend this burger from Outlaw's to anyone!
– Shanise Roberts, Member Service Representative, Alexandria Branch
---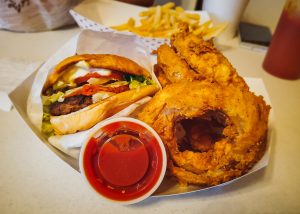 In my personal opinion, the best burger in Opelousas would be Joe's Sandwich Shop's "Cajun Burger." Located at 1633 W Vine Street, Joe's is just a 10 minute drive from our Opelousas at OGH branch!
Aside from the reasonable pricing, this burger has a jumbo hand-seasoned beef patty, topped with crispy lettuce, tomatoes, pickles, and onions grilled in their housemade "Cajun Sauce." Paired with their GIANT crispy onion rings, this is a burger experience that will not easily be forgotten!
– Edward Williams, Teller, Opelousas at St. Landry Branch
Ask anyone in Opelousas where to find a good hamburger, and they will almost immediately tell you "Joe's." It's a small building with a walk up window in front giving it a real "hole in the wall" atmosphere. The prices are great, too. As of now, not one hamburger on Joe's menu (including the double) is priced over $5, making Joe's a no-brainer over fast food alternatives.
The highlight of this hamburger is the patty. It's about a half inch thick, and seasoned the way you would expect anything in south Louisiana to be seasoned. That is to say, it would make most people sweat a little from the forehead. The flavor and thickness of the patty will stand out no matter how many toppings come on this burger. It's a must get!
– Billy Turner, former Teller, Opelousas at OGH Branch
---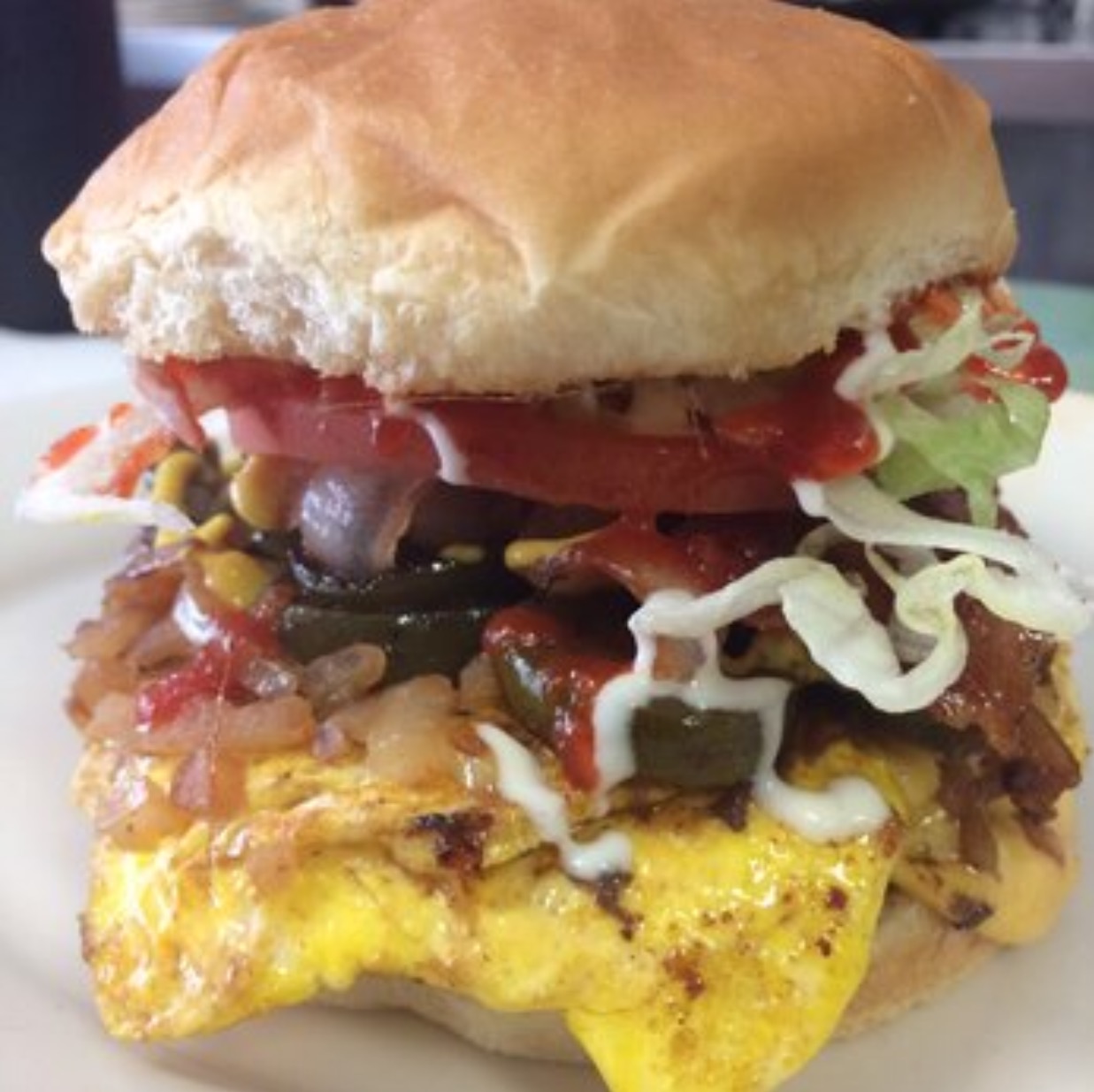 The local restaurant with the BEST burgers in town is Cotten's! Cotten's has been a local treasure for over 40 years, and has recently opened a second restaurant in the downtown area of Lake Charles. They are known for their fried egg burger, as well as serving burgers between two glazed donuts instead of buns! Whenever I go, I order an old fashioned hamburger, onion rings and a freshly squeezed lemonade. I have visited Cotton's many times before, and have always had an excellent experience.
The staff at Cotten's are all part of the owning family, so they always make you feel right at home anytime you are visiting! The burgers are second to none! They are freshly made to order, and the fries and onion rings are all freshly cut and fried each day! You would normally pay around $10 for a burger this quality, but they only cost $2-$3 at Cotten's. I would definitely recommend Cotten's to anyone traveling to the Lake Charles area; it won't disappoint!
– Megan Goodly, former Branch Manager, Lake Charles Branch
---
I have been to Roul's in Baton Rouge plenty of times. Years ago I went maybe one or two times, but I moved from the area and I sure missed the burgers. Now that I travel for work I've been closer to Roul's, and I couldn't be happier. I always order the hamburger combo with fries and a drink. I love getting the shrimp burger, and believe me, it's the best burger your money can buy. It's loaded with grilled shrimp sitting on top of a huge homemade patty with all the fixings. You know a burger is good when the drippings just run down your wrist while you eat it.
Roul's has several locations, and I have tried them all, but the best location is the Roul's on Airline Hwy near Winbourne Ave. It's a small building, but in my experience, the best restaurants are the little holes in the wall you find around town. I would recommend Roul's to anyone I know, whether it's someone from out of town asking for a great burger or a local person that just hasn't had the pleasure of eating there.
– Aisha Troxclair, former Member Service Representative, Baton Rouge at Mid City Branch
---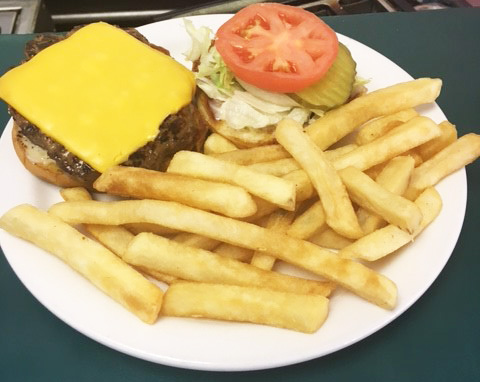 Did someone say burger? Here in Alexandria we LOVE Sentry Grill. It's located in downtown Alexandria inside of Sentry Drug Store. It still has its old-fashioned diner feel. They have been serving up home-cooked meals in Alexandria for over 60 years! I was going to take a picture of me eating but "ain't nobody got time for that" when you sit down with a burger from Sentry Grill! I totally recommend going here. Why settle for the arch when you can have an amazing burger hot off the grill?
– DeWanda Jackson, former Teller, Alexandria Branch
---
We don't know about you, but we're definitely craving a burger now!
Have you been to any of these restaurants, or do you have a spot that deserves a mention that didn't make our list? Let us know in the comments!

Once a Pelican State CU member, always a member—through life's milestones, we'll always be there to help you with your financial needs. Your Financial Family for Life. Give us a call at 800-351-4877.