At Pelican, we often say "bad things happen to good people." We understand that sometimes life happens, and it doesn't matter if we planned for it or not.
My name is April Gomez, and I'm a Nationally Certified Credit Counselor at Pelican. I wanted to shed some light on something that isn't fun for anyone involved—divorce. Getting a divorce can be extremely stressful and painful for both parties, but can also have lasting effects on your finances. As we've talked about before, though, it's nothing we can't overcome.
If you're in a position in which divorce is likely, I'd like to provide some information that I believe will be helpful for you as you prepare for this new lifestyle.
Let's take a closer look at the truth about divorce and credit.
Where to Start
You may feel hurt, stressed, and even angry, but it's important not to allow your feelings to cloud your judgement. You should want things to be fair for both sides. Start by educating yourself on the law as it pertains to divorce and all the factors that come with it. You can see comprehensive divorce law information, individual state laws, and more here.
It's important to hire a good attorney—someone you're comfortable with that specializes in this area of the law. Your attorney will advise you on all the legal details involved in the divorce process such as child or spousal support.
You'll need to provide your attorney with a list of all debts and assets acquired during the marriage. This would include if you own a home, outstanding credit card debt, outstanding loans, 401Ks, pensions, IRAs, and more.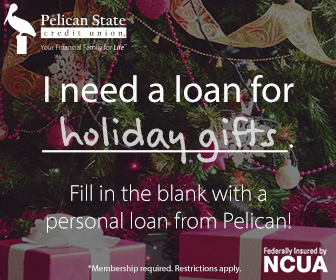 Both parties will also have to list all items that were purchased during the marriage such as the furniture, lawn equipment, and household appliances. All of these items will eventually be divided equally during the settlement process.
How Your Credit is Affected
During a divorce, a judgement is placed by the court, which will divide a couple's debts and assets. The court will indicate which party is responsible for paying certain bills while dividing property and other assets. Generally, this is done in order to balance both debts and assets equally.
The judge may assign one of you to pay a joint debt and it's important to know that the creditor always supersedes a judgement. This means if one of you fail to make timely payments on a debt that is considered joint, it will affect both individual credit reports. This is because a joint debt has to be reported on both you and your ex-spouse's credit reports.
Late payments can have a severe impact on your credit score and can lower it significantly. If you or your ex-spouse fail to abide by the terms of a judgement placed by the court, the guilty party can be found in contempt of court. This means you can be charged a $500 penalty each time you are found in contempt.
How to Safeguard Your Credit and Finances:
Monitor your credit report to make sure no late payments or new accounts are opened since filing for your divorce.
Close any joint checking accounts and open your own personal checking to ensure all deposits and transactions are separate.
Notify your creditors about the divorce in case any problems occur, and request that they notify you if any problems should occur.
Check monthly statements to ensure complete accuracy.
Refinance any joint accounts into the responsible party's name. This will eliminate possible late payments from affecting the non-responsible party's credit score.
Make sure your creditors have the correct contact information for both of you.
Do not be late on any debts you are responsible for paying, as it could result in a negative impact on your credit score.
Do not increase your spending habits; you will be responsible for any additional debt created after the initial divorce filings.
During a divorce process, it's very important to check your credit reports through all three credit reporting agencies: Equifax, TransUnion, and Experian. This will allow you to identify joint and shared accounts or debts you need to address. You are entitled to a free copy of your credit reports every 12 months from each of the three nationwide credit bureaus by visiting www.annualcreditreport.com.
Who Can Help
It's always a good idea to talk to a financial advisor, and if you're a member of Pelican, credit counseling sessions are completely free to you.* As certified credit counselors, we're able to review your credit report and help you create a budget plan that will ensure a successful financial future for you and your family.
If would like to speak with a Pelican Nationally Certified Credit Counselor, please contact us at 1-800-351-4877 or our online form on pelicanstatecu.com.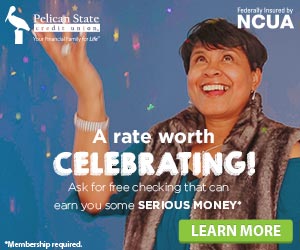 *You have the right to a free credit report from AnnualCreditReport.com or 877-322-8228, the ONLY authorized source under federal law. Credit counseling is intended to give you the financial education you need to make informed decisions. Results may vary. Pelican and its employees are not responsible for any claim, suit, action or damage resulting from credit counseling.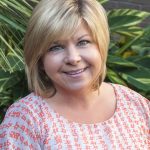 April is certified through the National Association of Certified Credit Counselors and also through the Credit Union National Association as a Certified Financial Counselor. She's helped countless Pelican members improve their credit and their budgets!