As a credit counselor here at Pelican, one of the topics I help members with the most is student loan debt and how to manage it.
According to a report by Forbes, there are 45 million borrowers in the U.S. who collectively owe nearly $1.6 trillion in student loan debt. Yes—TRILLION!
The Coronavirus Aid, Relief, and Economic Security (CARES) Act was enacted in March 2020 to help Americans experiencing financial hardships during the pandemic. Among many, one of the provisions in the act includes relief for student loan borrowers.
Under this provision, all federal student loans will be deferred through January 31, 2021, which means all payments will be suspended until then.
Another great benefit is that the interest rates were dropped to 0% until January 31 as well. This means that any payments that you make will be applied directly to the principal balance and your loan won't be growing in interest!
My name is Kimberly Gaines, and I wanted to share some key information about this new relief legislation, as well as some helpful tips on how to better manage your budget as it pertains to student loan payments.
Student Loans and Your Credit Score
It's important to understand that the CARES Act specifically states that student loans, for which payments were suspended, should not be marked as delinquent. What this means is that borrowers should not see any negative impacts to their credit score as a result of payments being paused.
Although the CARES Act provided many individuals the relief they needed when it came to their monthly student loan payments, some borrowers have reported major drops in their credit scores. Some student loan servicers appear to be reporting the loans as delinquent or in a non-payment status to national credit bureaus.
It's always good practice to monitor your credit report and score, but it's even more important at a time like this. If it looks like there is inaccurate information on your credit report, contact your student loan servicer about correcting the issue.
Did you know you can obtain a copy of your credit report for free?
Go to
annualcreditreport.com
to find out more!
Finding Your Student Loan Servicer
Only federal loans that are owned by the U.S. Department of Education qualify for loan deferment under the CARES Act.
It's important to make sure that you've updated your contact information with your student loan servicer so you can stay on track with repaying your loan. If you're not sure how to find this kind of information, don't worry—we've got you covered! You can find out who your student loan servicer is here: studentaid.gov/manage-loans/repayment/servicers. 
Helpful Tip:
You can also call the Federal Student Aid Information Center (FSAIC) at 1-800-433-3243 to learn more about your loan servicer!
What to Do When Payments are Due
If you're able to make the required payments on your student loans, start making them. This can be done monthly on your own.
I would recommend setting up automatic payments to avoid having to be placed on hold on the phone or to prevent forgetting to make the payments manually.
You can also request an income-based repayment. This is when you provide your income and expenses to see if you qualify for a more feasible payment for the next 12 months. You'll need to provide your previous tax returns or check stubs.
The application process is easy! You'll need to visit the Federal Student Aid website and create an account to see if you qualify.
You also have the ability to apply for another deferment that is separate from the CARES Act. This is different from the CARES Act, so just be aware that the interest on the loan will continue to accrue.
You can explore loan deferment options in addition to the CARES Act here: studentaid.gov/manage-loans/lower-payments/get-temporary-relief
Budgeting for Borrowers
In order to comfortably integrate these payments back into your monthly expenses, you may need to reevaluate your financial situation. This can be done by making a list of monthly income and expenses and determining what is a want versus a need.
Looking for a free resource to help build your budget?
Check out and download our
budget worksheet
!
Be sure to include your loan payment as a necessary expense! This will help you determine if your new budget has a deficit as your finances have changed. It's completely normal to need to adjust your budget from time to time!
Pelican is Here for You
If you feel like you need support or assistance with this process, let Pelican serve as a resource for you!
We can help you navigate through the student loan deferment process and get your budget back on track.
You can schedule a meeting with one of our Nationally Certified Credit Counselors today, and credit counseling is completely free for Pelican members!* Visit pelicanstatecu.com/freecreditcounseling for more information.
*Pelican State CU membership required to take advantage of free credit counseling services. Visit pelicanstatecu.com/join to become a member. You have the right to a free credit report from AnnualCreditReport.com or 877-322-8228, the ONLY authorized source under federal law. Credit counseling is not intended to give you financial advice, but the financial education you need to make informed decisions. Results may vary. Pelican and its employees are not responsible for any claim, suit, action or damage resulting from credit counseling.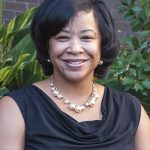 My name is Kimberly Gaines, and I'm certified through the National Association of Certified Credit Counselors and the Credit Union National Association. I possess over 20 years of financial experience of which 9 of those years at Pelican State CU. I have starred in several #AskPelican videos, where I answer financial questions for our members. Beyond this, I also dedicate time to teaching financial subjects at community workshops and in schools in Pelican's branch communities.