Update: According to FloodSmart.gov, there is typically a 30-day waiting period from the date of purchase before your insurance policy goes into effect. For any insurance changes due to the map revisions, there is only a one day waiting period. As long as you did not cancel your flood insurance, which is not recommended, and you were in an affected area in Central, Louisiana, during the Great Flood of 2016, you should be able to make claims against your insurance.
We reached out to USAA's flood insurance department, who provided the following information:
If the homeowner let their policy lapse do to non-payment, there is a 30 day grace period.  The homeowner would be able to file a claim as long as they pay in full for the upcoming years flood policy within that 30 day grace period.
If the homeowner called their insurance company to outright cancel the policy, the flood insurance would be canceled on the date requested by the homeowner.  A claim would not be allowed thereafter.  Retroactive coverage would not be allowed.  For example, if the homeowner canceled their flood insurance on 7/16/2016 due to flood zone being changed from zone "AE"(flood insurance required by mortgage lenders) to zone "X"(flood insurance is NOT required by mortgage lenders), the homeowner will not be covered for flood insurance damage due to the 8/12/16 Great Flood of Louisiana.
If a homeowner would like to purchase new flood insurance today for a home they already own there will be a 30 day waiting period
If you will be purchasing a new home, the flood insurance is effective the day that you close
Government officials have approved flood zone map changes in Central, Louisiana in East Baton Rouge Parish. These flood zone revisions are placing many homeowners in the City of Central in a non-flood zone, meaning that thousands of residents could be saving thousands of dollars per year on their flood insurance if they are located in one of the revised areas.
What changes are happening to the flood zones in Central?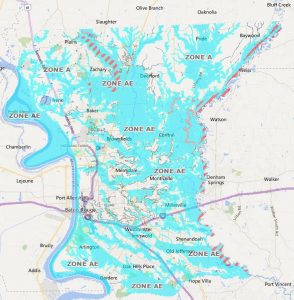 It all started in 2008, when FEMA made new revisions to the flood zone maps in Central, Louisiana. Many of the homeowners, who had never been required to pay flood insurance before, suddenly found themselves paying thousands of dollars per year.
The citizens of the Central community grew unhappy with the new map changes and decided to meet with their local councilmen to voice their concerns. After listening to the community, the City of Central embarked on a project for flood zone map changes in 2012. They hired engineers to study the land and do a manual determination of the flood zones. After years of gathering information, reporting and waiting, they finally got FEMA approval for map revisions in March 2016.
Many homeowners in the Central community will now be dropped to flood zone "X," which means they are in a no-flood zone. In some cases, residents may also drop from flood zone "A" to flood zone "AE," which may lower their yearly flood insurance premiums. According to the FEMA website and the LSU AG Center flood map portal, these changes took place on July 15, 2016.
How often do flood zone changes happen?
FEMA does not have the manpower to do yearly detailed studies for flood zones, so it is up to the community to do the leg work. This is not necessarily an easy process, and it isn't very cheap either. For individuals looking to get amendments made to flood zones, they can easily spend thousands of dollars. This is why it's usually better to work with other residents and get your city to file for flood zone map changes.
Many flood zone assessments are done digitally, which is known to be the case for many errors in flood zone designations. Hiring engineers to do a manual in-depth flood zone determination, which is claimed to be the most accurate method of determining flood zones, will usually lead to FEMA accepting the proposed changes and officially making changes to the flood zone maps.
For an entire community to recommend flood zone changes, residents will have to meet with their local council to see if it's possible to propose changes to their flood zone maps. Please keep in mind that this may prove to be too expensive for some smaller towns.
How do I find out if my flood zone has changed?
Visit lsuagcenter.com/floodmaps or msc.fema.gov/portal to see the current and proposed changes to the flood zone at your address. Once on the website, simply enter an address to see the flood map for that area. If the area is shaded in blue, it is a flood zone. You should see a section labeled "Letter of Map Revision" (LOMR) or "Letter of Map Change." This revision may show that you are no longer in a flood zone.
How will this affect homeowners and those looking to buy a home?
Some homeowners may no longer be required to have flood insurance. Homeowners that were once paying over $4,000 per year in flood insurance could save hundreds of dollars each month. If the homeowner were to apply those savings as an additional principal payment to their current mortgage payment each month, it could help them reduce the term of their current mortgage.
For example, if a homeowner were to pay $100 extra each month toward the principal balance on a new $150,000 mortgage loan with a 30-year fixed interest rate of 3.875%, they would reduce the term from 30 years to 23.78 years. That is a total savings of over $24,000! Those looking to buy a home will also enjoy the savings and may be able to step up to a larger home.
Please keep in mind that 42% of East Baton Rouge Parish has flood potential and about 75% of the City of Central has the potential to flood as well. FEMA recommends that all homeowners have flood insurance in case of flooding due to drainage issues. Flood insurance can be a good investment because many homeowner policies do not cover damage from flooding.
How do I change my flood insurance if my flood zone changed?
You should not make any changes to your flood insurance until you have contacted your lender to let them know that your flood zone has changed. You will need to let the lender verify this information as well.
According to FEMA, community leaders are encouraged to circulate the information by putting a press release in the community's newspaper that describes the flood zone map revision and explains how they will provide the data and help interpret the National Flood Insurance Program (NFIP) maps. This allows anyone who may be interested in the revisions, such as property owners, insurance agents and mortgage lenders, to get accurate information.
If you need any more help or would like further information on upcoming or proposed flood map revisions in Louisiana, you can reach out to your insurance agent or mortgage lender. You may also call FEMA directly at 1-877-336-2627.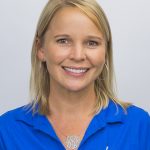 I love Pelican and all that we stand for! My team and I get great satisfaction when we're able to help our members. When I'm not at work, I love spending my time outside and I really enjoy reading. I have thirteen nieces and nephews, so I always have kids at the house.