I'll never forget my first car. It was a 2003 Green Kia Sportage. It didn't drive very well, but it got me where I needed to go. I'd take it everywhere, keep it super clean and always made sure to keep up with the maintenance. I always told myself that I'd get a brand new car one day.
Well, that never happened. I've gotten cars that are new for me, but they were still used. That's not a big deal, though, because it's not like I needed a new car. I'd be lying if I said I didn't really, really, really want one, though. There was just so much I had to consider before getting a new car.
What kind of loan rate could I get on a car loan? Would my insurance rates go up? Could I even afford a shiny new car? Well, I soon found out that most of my family and friends didn't even consider these questions before they got a new car, which might be why they were surprised at how much more they were paying monthly.
What do I need to know when buying a new car?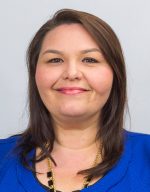 Well, I'll tell you that you'll need to know a lot more than just, "How much am I going to pay each month?" You'll need to arm yourself with all kinds of information before you go in to buy a new set of wheels.
I talked with Pelican Assistant Vice President of Financial Outreach Jessica Sharon about what questions you need to ask when buying a new car. Here are Jessica's recommendations:
---
What's your credit score?
Knowing your credit score is the first step in the vehicle buying process. This score will determine if you'll be approved for a loan, how much your insurance could cost and if you'll be able to negotiate the best price and interest rate on your new vehicle.  If you don't know your credit score, or what's even on your report, contact us for a FREE Credit Check Up*. You can also go online to annualcreditreport.com and get a free copy of the report each year. You will have to pay a nominal fee for the score, but the report itself is free.
What's your debt-to-income ratio?
Your debt-to-income ratio is the percentage for your monthly gross income that goes toward paying debt. This includes your rent or mortgage and all other financed debt. This means things that show up on your credit report like credit cards, car loans and student loans. This doesn't include the $250 you owe grandma for helping out with bills last month.
Are you able to put a down payment toward it?
Some lenders will require a down payment, for different reasons. Your current debt may be too high to finance the amount of the car and all the taxes and fees, so putting money down will lower that overall cost. Maybe you have limited credit and the credit union or bank wants to make sure you have some skin in the game to pay your vehicle note. You wouldn't want to lose the cash you put down!
Are you able to trade in your current vehicle toward the new car?
If you are able to trade in or sell your current vehicle, you can use those funds toward your new one (or new to you if it's used). Having a trade-in can also give you more bargaining power on the price of the new car in some cases too! Especially if it's in great condition.
How much of an auto loan do you need and where will you get that loan from?
How much do you plan to spend? Are you going all out and buying that brand new dream car that you always wanted? Are you comfortable with the payments and will your income support it? Or are you thriftier and want to finance a lower amount to have a lower note? Make sure you work out all the possibilities in your budget before you go, so you are in control of what you're spending.
Use a loan calculator to figure out how much you'll pay each month.
Instead of getting your loan at the car lot, try going to your credit union or other financial institution to see what options they have available. Take into consideration that credit union rates tend to be about 1-1.5% lower than banks.
How much will you pay for taxes, license and fees?
You can estimate your tax amount based on where you live and the amount of the vehicle. You'd have to know what your parish sales tax is and take that as a percent of your purchase price. Title and other fees can include the following if you are purchasing in Louisiana:
Title Fee – $68.50
Mortgage Fee (for the lien, or legal right of the finance company to sell your property) – $10
Vendor's Compensation (if buying from a dealership) – $30
Handling Fee – $8
License Fee

$20-$40 for a car
$112 for a truck
How much will your insurance rate change?
Remember that if your current vehicle is paid for, you may only have liability insurance coverage, the minimum required by the state. When you purchase a vehicle with a loan, you are required to have full coverage which will be more expensive. Aside from your driving record, the type of vehicle also makes a big impact on insurance. Trucks, SUVs and sports cars are traditionally more expensive to insure than a sedan. Finally, your credit score will affect your insurance rate, too. Insurance providers believe that:
Lower credit score = a more irresponsible person = a more irresponsible driver and more claims!
Can I afford a new car?
Once you go through these questions you will know, without a doubt, if you can afford a new car. By reviewing your credit score, budget, car choices and fees you will be able to walk into any dealership with confidence and get the car you want for the price you've earned!
If you have any questions, please reach out to our Financial Outreach team at Pelican. Our six Nationally Certified Credit Counselors are more than happy to help you on the path to success. Find out more about our financial education benefits at pelicanstatecu.com/freecreditcounseling.
*Pelican State CU membership required to take advantage of free credit counseling services. Visit pelicanstatecu.com/join to become a member. You have the right to a free credit report from AnnualCreditReport.com or 877-322-8228, the ONLY authorized source under federal law. Credit counseling is not intended to give you financial advice, but the financial education you need to make informed decisions. Results may vary. Pelican and its employees are not responsible for any claim, suit, action or damage resulting from credit counseling.
Lover of writing, learning and teaching others about new things. Proud foodie. Sometimes I mix all of these subjects together.