We all know summertime in Louisiana is hotter than hot, and staying cool is a must. When the heat is on, and the sweat is flowing, there's no other treat that soothes the summertime soul quite like a snowball!
Did You Know? - Snow Cones vs. Snowballs
Snowballs have a finer, fluffier ice that resembles a ball when you scoop it, where snow cones are typically made with crushed ice that crunches when you eat it.

It doesn't matter if it's spelled snowball, sno-ball or even the super Louisiana spelling of sneaux-ball, there are lots of great spots across the state, and it can be a pretty tricky task to find your sweet spot. We asked our team members to fill you in on the best spots to check out around Louisiana!

Here are our team's choices:
Baton Rouge – Snoman Snowballs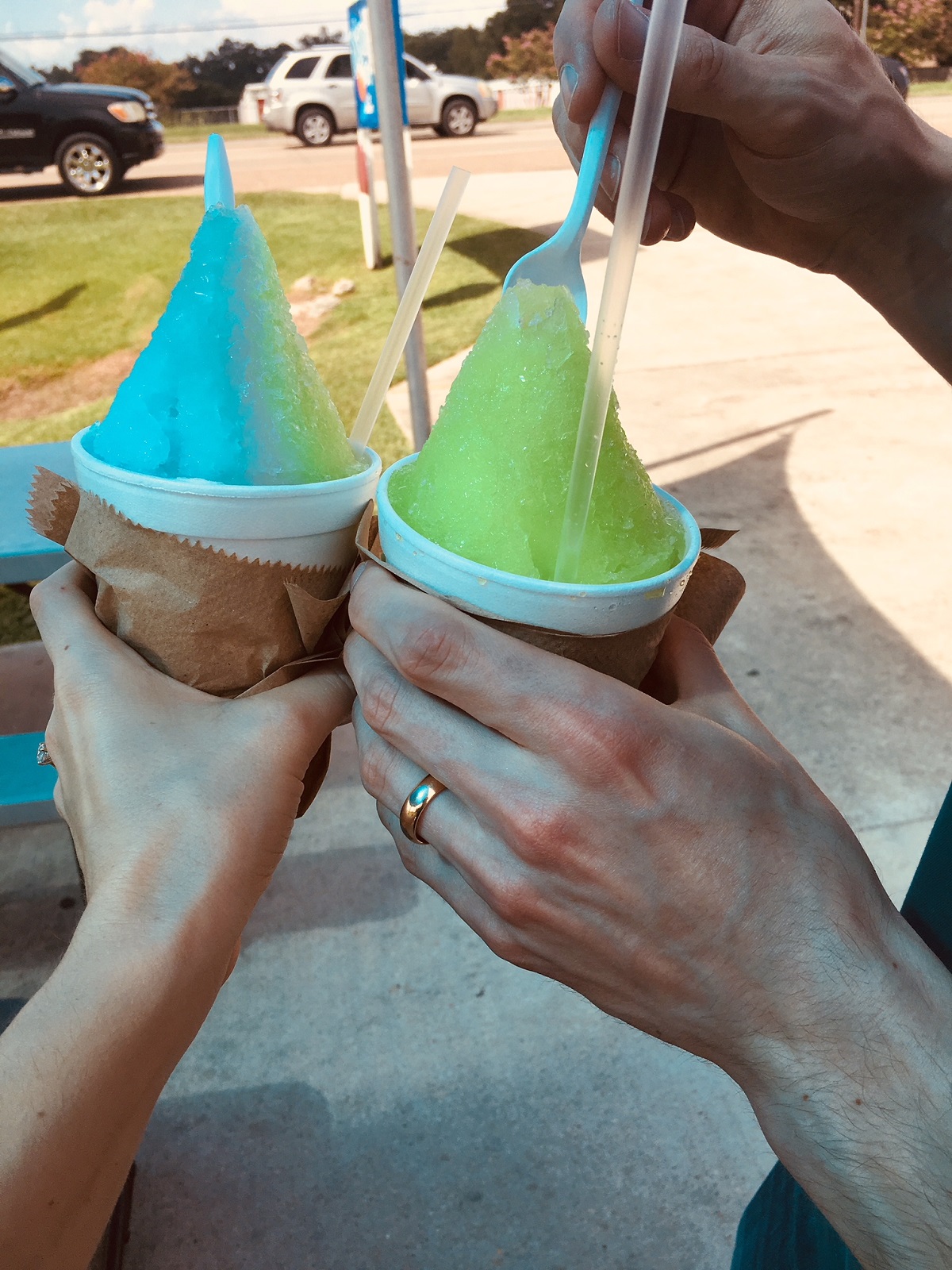 Snoman Snoballs is my go-to place for this summertime staple. They have the best snowballs in Baton Rouge with three different locations on Perkins Road, Burbank Drive and Tiger Bend Road.
My favorite kind of snowball is a mix of flavors–and they have them all! Most recently I got one with lemon-lime and Polar Punch syrup stuffed with soft serve vanilla ice cream. A small cup is plenty for me because they stack the ice high! At about $2.50 for an icy treat, this place can't be beat!
– Rebekah Perna, former Financial Outreach Supervisor, Corporate Campus
---
Gonzales – Tiger Sneaux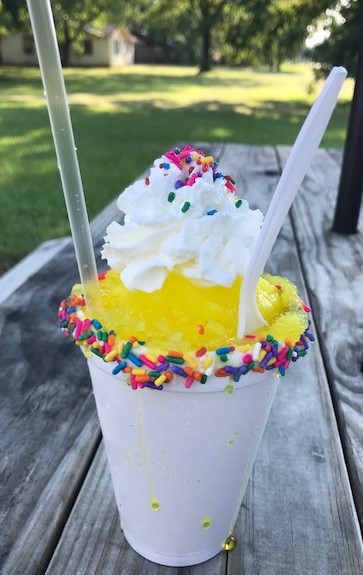 My absolute favorite place to stop for a snowball would have to be Tiger Sneaux in Gonzales. It's located in a Marathon Gas Station parking lot, and it's only open for the summer!
The young lady who owns it goes to school the rest of the year and has been owning and operating this stand for two years now! It's a great way to support a local who is working her way through school.
As for the snowballs—best shaved ice I ever tried! They have tons of flavors and specialties to choose from, and the ice is so soft it's incredible.
I love to get the birthday cake flavor, while my husband is a big fan of their cotton candy. For the birthday cake, they add ice cream into the middle and top it off with whipped cream and sprinkles. It's beautiful and so tasty! If you're ever in the Prairieville or Geismar area, Tiger Sneaux is a must try!
– Johnette Mauldin, Risk Manager, Corporate Campus
---
Hammond – Bustin' Loose Snowballs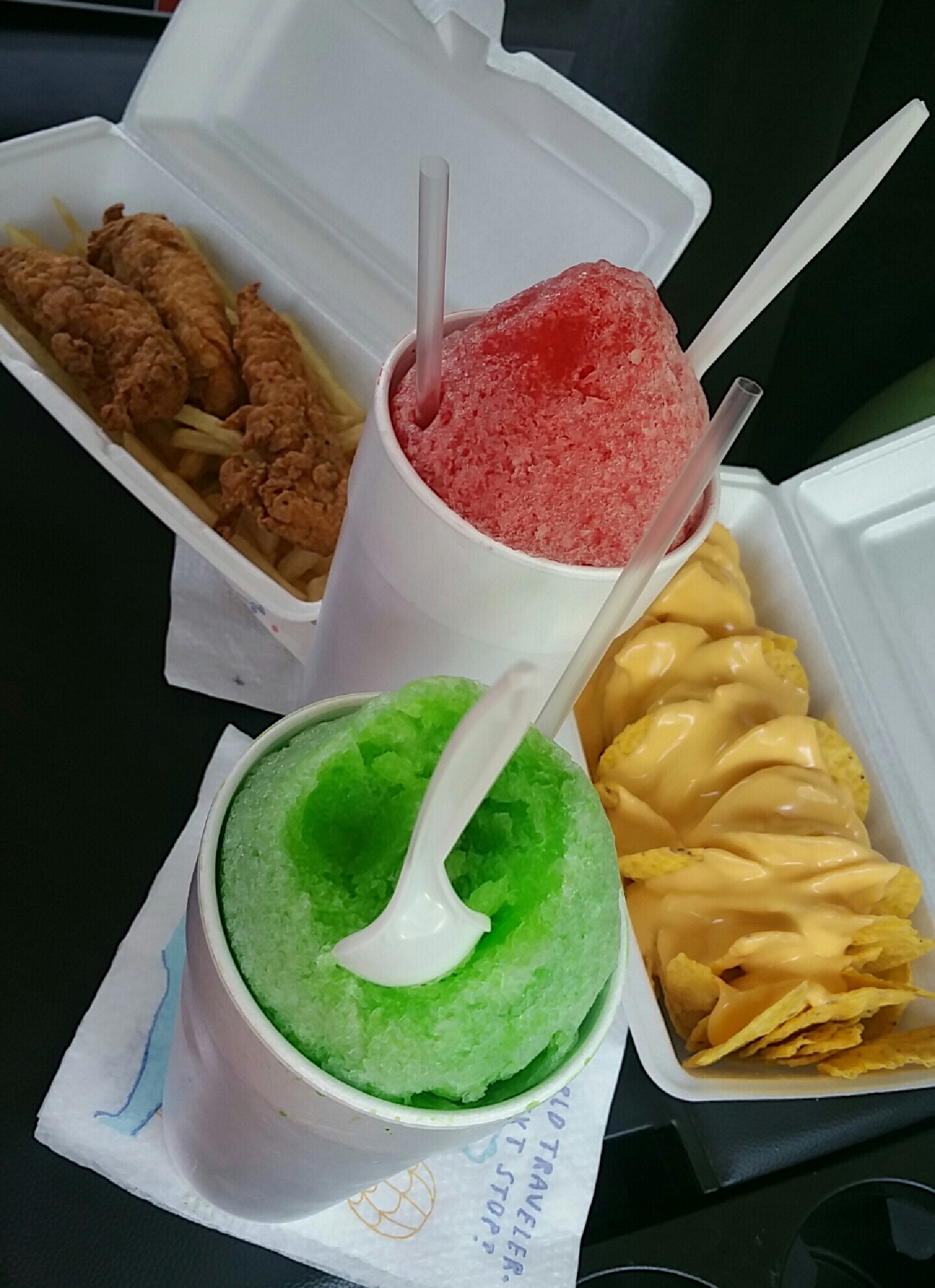 Just north of Hammond is where you will find the best snowballs around these parts. Bustin' Loose Snowballs is a little hidden gem just one mile west off of Interstate 55's Tickfaw exit.
Their snowballs are the perfect refreshment for a hot Louisiana summer day. While they offer loads of flavors, my personal favorite is the green apple. It has a great mixture of sweet and sour.
Their prices are great, and there are lots of different sizes to choose from. They also offer nachos, hamburgers, po'boys, chicken tenders and tons of other delicious food items! Opened year-round, Bustin' Loose snowballs is convenient, friendly and by far the best snowballs in Tangipahoa Parish!
– Hope Allen, former Teller, Hammond Branch
---
Lafayette – Olde Tyme Grocery Store 
There is a little gem hidden in a locally-owned restaurant in the heart of Lafayette by the Cajundome on St. Thomas Street. The restaurant is called Olde Tyme Grocery Store, and they are well known for their po'boys and French fries. But most people don't know that there is a little snowball stand on the side of the store!
It's so delicious. They have a picnic table with an umbrella so you can sit and enjoy your snowball in the shade, and they are one of the few snowball stands in Lafayette that still make domed tops! I love getting pink lemonade flavor mixed with Polar Punch; it's so refreshing in the heat!
– Helena Howze, Teller, Lafayette at St. Jules Branch
---
Monroe – Mandalay Bay Tropical Snow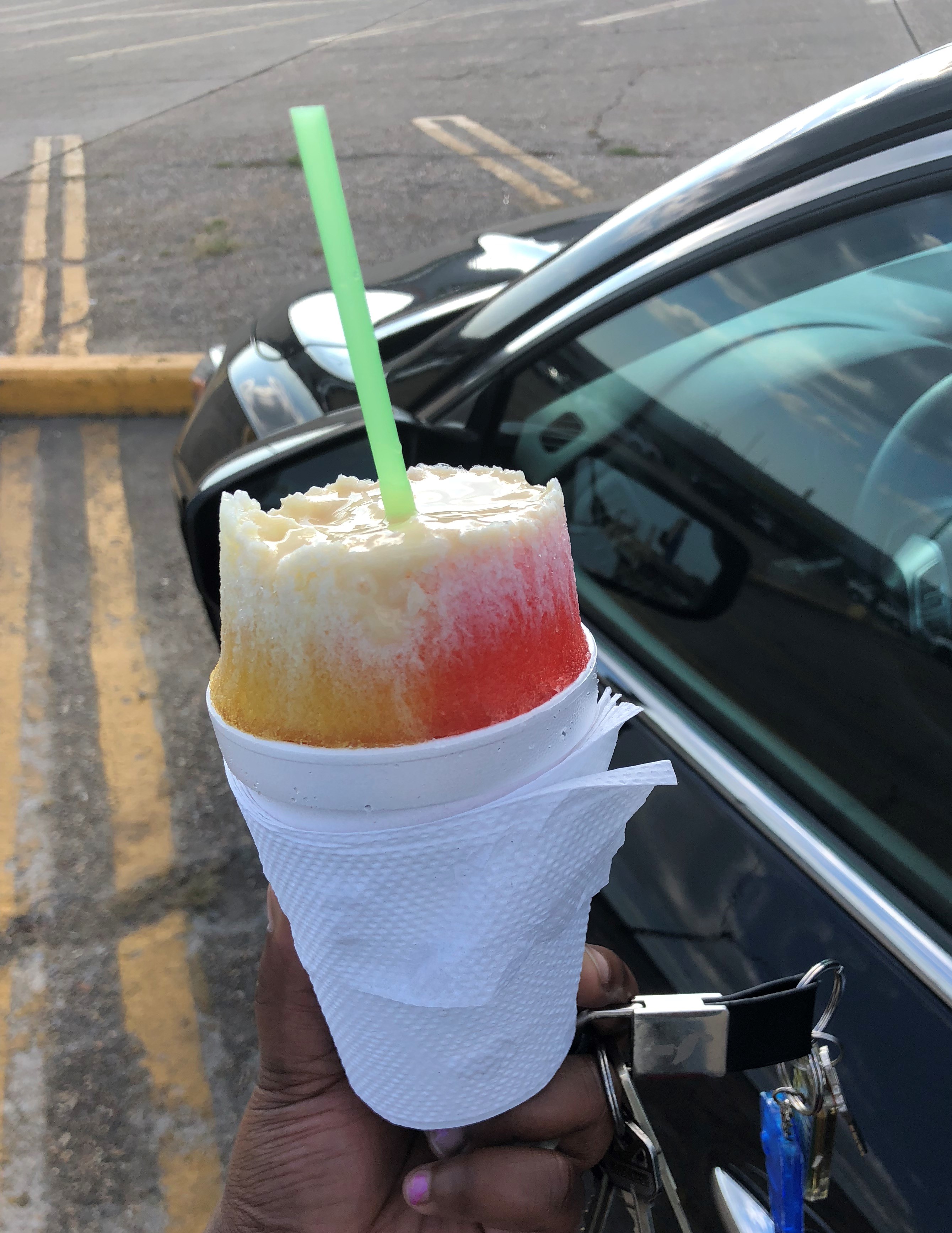 My favorite spot to stop for a snowball is definitely Mandalay Bay Tropical Snow in Monroe! They are located off of Louisville Avenue. My favorite flavor to get is peach mixed with French vanilla with extra cream. You will not be disappointed!
Their flavors are so delicious, and the customer service as always top notch! The perfect place to go for a summer treat!
They also have a deal when you're at the snowball stand: take a picture, send it to Mandalay Bay Tropical Snow's Facebook page, and you'll receive a free large snowball! Who could pass that up?
– Jaela Casey, former Teller, Monroe Branch
---
Monroe – Roro's Snowball
My favorite spot in Monroe is Roro's Snowball off of Powell Ave! Roro has everything from snowballs to nachos to Kool-Aid pickles.
When I visit, my flavor choice is Cotton Candy with condensed milk on top. If you're in Monroe, Roro's is a must try!
– LaShonda Hall, former Teller, Monroe Branch 
---
New Orleans – Plum Street Snoballs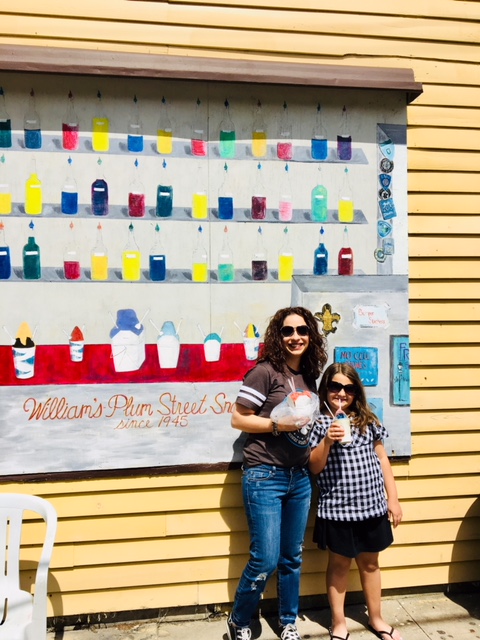 The best snowball ever is from Williams Plum Street Snoballs in New Orleans. Williams Plum Street has been doing snowballs the right way for over 60 years! It's the oldest snowball stand in the city, and they are located off of Burdette Street by S. Carrollton Avenue.
Their ice is perfectly shaved, packed and loaded with one of their many homemade flavors such as bananas foster, orchid cream and strawberry—just to name a few. Don't forget to add their homemade cream on top!
You can settle for the boring cup or opt for the pail (served in a Chinese takeout white box) with a plastic bag around to savor all of the juice.
I have had many snowballs from around the state and NOTHING compares to Plum Street!
– Katie Gaudin, Credit Officer, Corporate HQ
---
Pineville – T&K SnowCones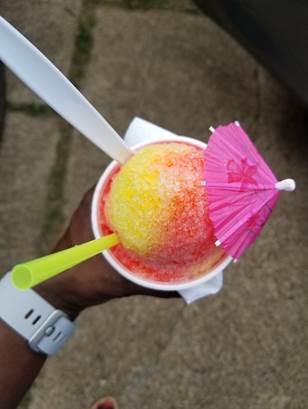 My favorite snowball to date is T&K SnowCones! T&K SnowCones is a local business owned by Terry and Keyvette Fisher. They offer everything from a simple snowball to what they call a "snowball extreme." With over 100 flavors at a great price, you can't go wrong!
These snowballs are art! They are located on Bayou Maria Road in Pineville, and they're open from 1 – 8 pm Tuesday – Sunday.
I recently went for my second visit, and the atmosphere was just as pleasant as my first. Everyone was very friendly and professional. Don't have cash? That's okay! They also accept all major credit cards.
So, if you're in Pineville trying to beat the heat and need a cold, sweet treat, stop by T&K SnowCones. You'll be glad you did!
– Melissa Lasyone, Teller, Monroe at Ochsner LSU Health Branch
---
Zachary – Sno Biz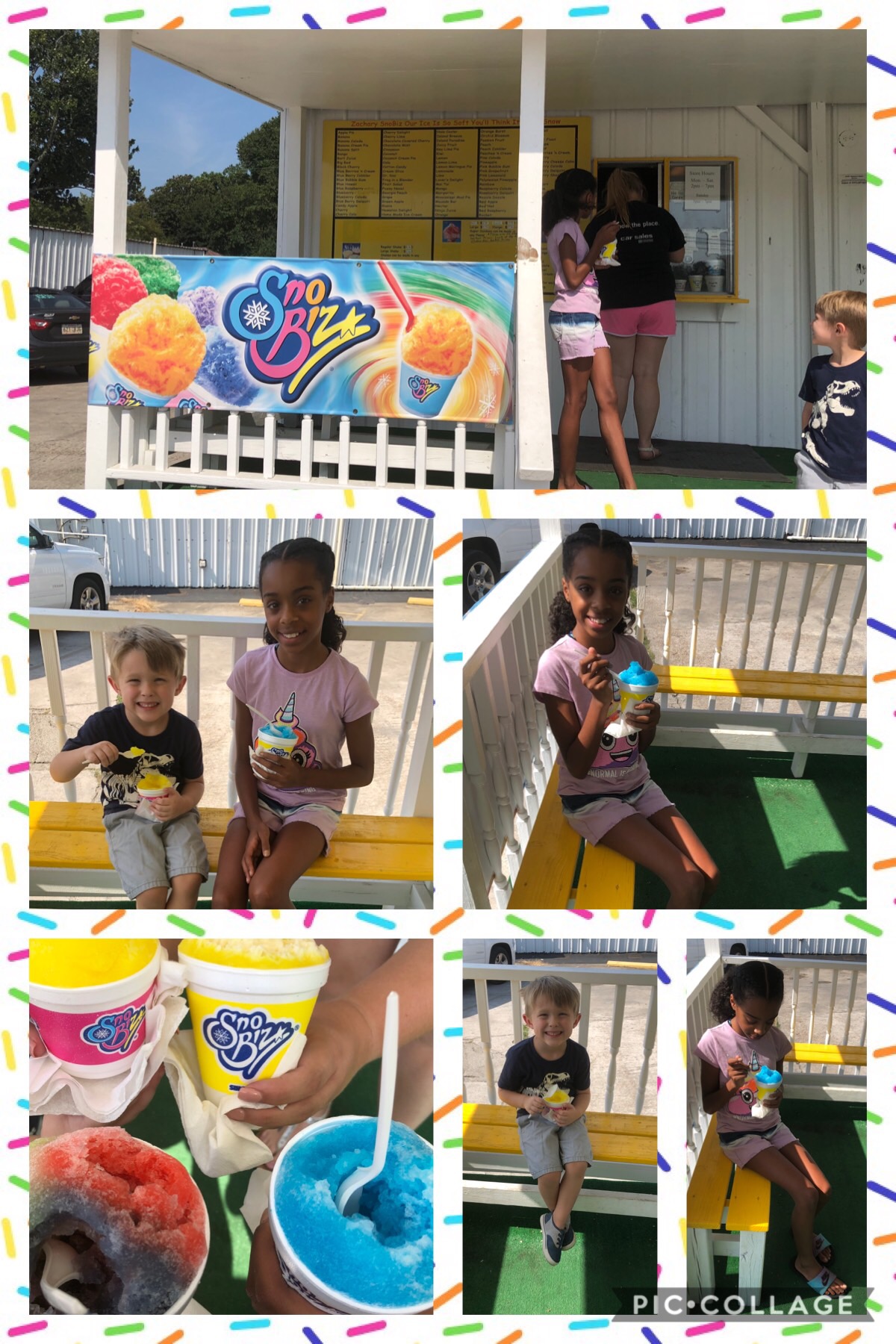 Need something to cool you down on a hot summer day? If so, Sno Biz off of Highway 19 in Zachary is the place to go.
They have tons of delicious flavors to choose from: strawberry cheesecake, ice cream, wedding cake and bubble gum just to name a few! You can also add extra toppings such as cream or chocolate syrup to make your snowball just the way you like it.
It is an inexpensive way to cool off for the summer and hang out with family and friends. By far the best snowball in Zachary!
– Angel Williams, Member Service Representative, Baton Rouge at Mid City Branch
---
Have you tried any of these spots, or know of one we didn't mention? Let us know in the comments below!

Once a Pelican State CU member, always a member—through life's milestones, we'll always be there to help you with your financial needs. Your Financial Family for Life. Give us a call at 800-351-4877.