What's deep fried, covered in powdered sugar, and originated in ancient Rome? We'll give you a hint—it starts with a "b" and ends with "eignet."
Today, these delicious puffy treats are most commonly associated with New Orleans, but beignets can be found all over the Pelican State!
We talked to team members from our branches across the state and they shared with us the best beignet spots in their communities.
Here's where to get the best beignets in Louisiana: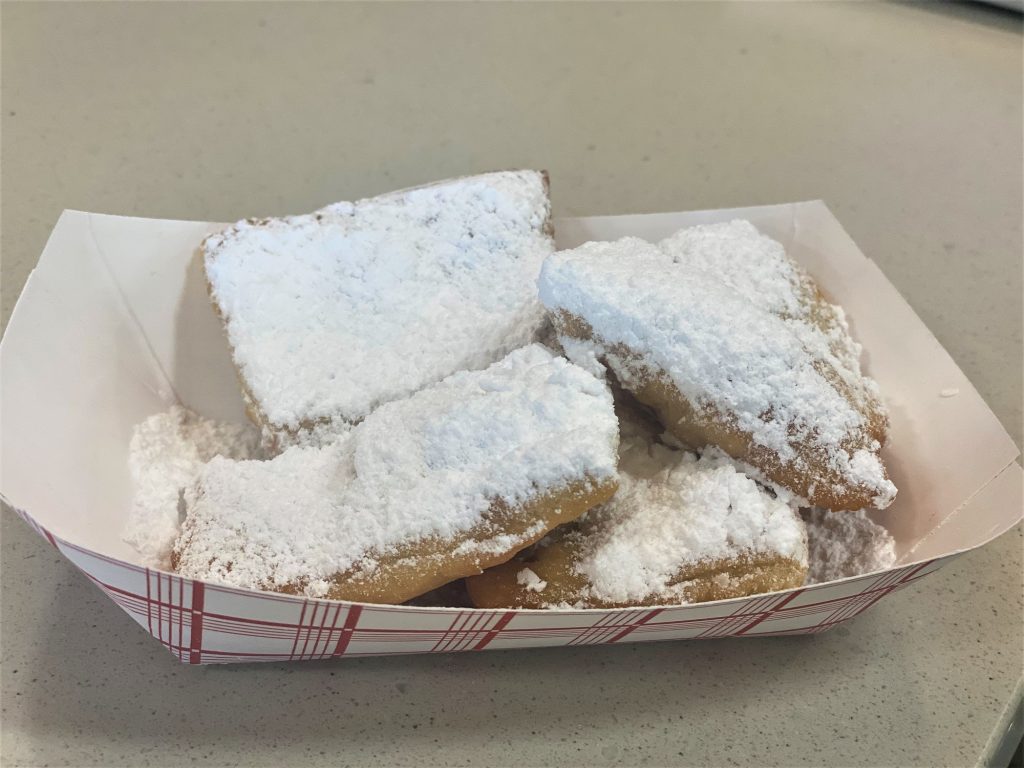 If you're ever in the West Monroe area, I'd definitely recommend trying the beignets from Caster and Chicory! Recently, I got the chance to try their beignets, and they were absolutely delicious!
Caster and Chicory is a food truck at 405 Natchitoches Road in historic downtown West Monroe. Owned by Joel and Jordan Myers, it's better than most restaurants and has some of the best beignets I have ever tried.
They also make king cakes, cinnamon rolls, and an amazing Café Au Lait! Check out their Facebook page to see current specials, hours of operation, and more.
– Ally Clark, Teller, Monroe at Ochsner LSU Health Branch
---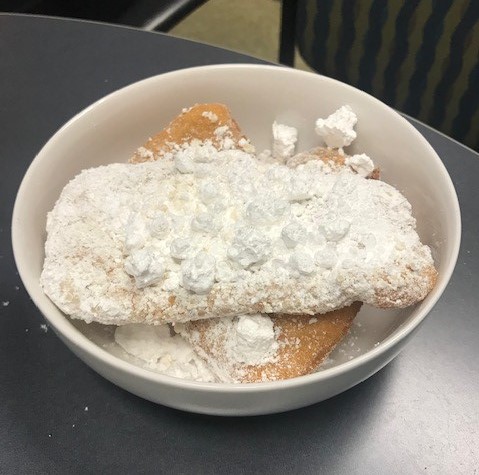 This incredible beignet spot is in Sorrento, Louisiana, right across from the Tour Ascension Visitor Center—so you can't miss it.
These amazing puffs come in the most discrete little white paper bags, so you have no idea that this much goodness was inside!
Coffee House is a part of The Cajun Village, a collection of authentic, restored Acadian dwellings in the middle of Ascension Parish. It's a popular stop for tourists and locals alike. The Coffee House serves breakfast all day and you can bet most folks order the beignets. Warm and soft, they're the perfect treat any time of the day.
You can order them with jam filling or a healthy sprinkle of powdered sugar, and they go perfectly with the frozen Café Au Lait.
Coffee House has a special way of frying these little treats to perfection, leaving just the perfect amount of dough still gooey in the middle. I'd argue that they're not just the best in Ascension Parish, but maybe the best in the entire state!
– Rachel Vallot, Branch Manager, Prairieville Branch
---
If you're in the Tangipahoa Parish area and looking to indulge in a dough-licious treat, look no further than Berrytown Corner Café in the heart of downtown Ponchatoula.
This charming cafe provides their patrons with a quaint, small-town dining experience, but their food is out of this world delicious. Dining at this local hotspot allows you to gaze upon historic downtown and overlook the habitat for the city's mascot, "Ole Hardhide" the alligator.
The hot ticket item at Berrytown Corner Café is their beignet bites. You might be thinking, "This is just a fried, puffy pastry. How different could their beignets be?" While their plain beignets are spectacular, the star of the show is their lineup of stuffed beignets. It's all the goodness of the traditional beignet concept, but includes a filling of your choice—strawberry, white chocolate, whipped cream, lemon, Bavarian cream, caramel, or dark chocolate.
The best part is that you can get a single order of eight beignets, while mixing and matching flavors, for just $4.29! If you prefer the art of the traditional beignet, you can still get your order of eight for just $3.49. You can even get a free order of beignet bites if you get a blue gumball out of their gumball machine!
Make your way to Louisiana's strawberry paradise and discover the euphoric experience of a delicious Louisiana breakfast and a community-centric atmosphere on the corner of W Pine Street and NW Railroad Avenue!
– Mallorie Frelich, Marketing Specialist, Corporate Campus
---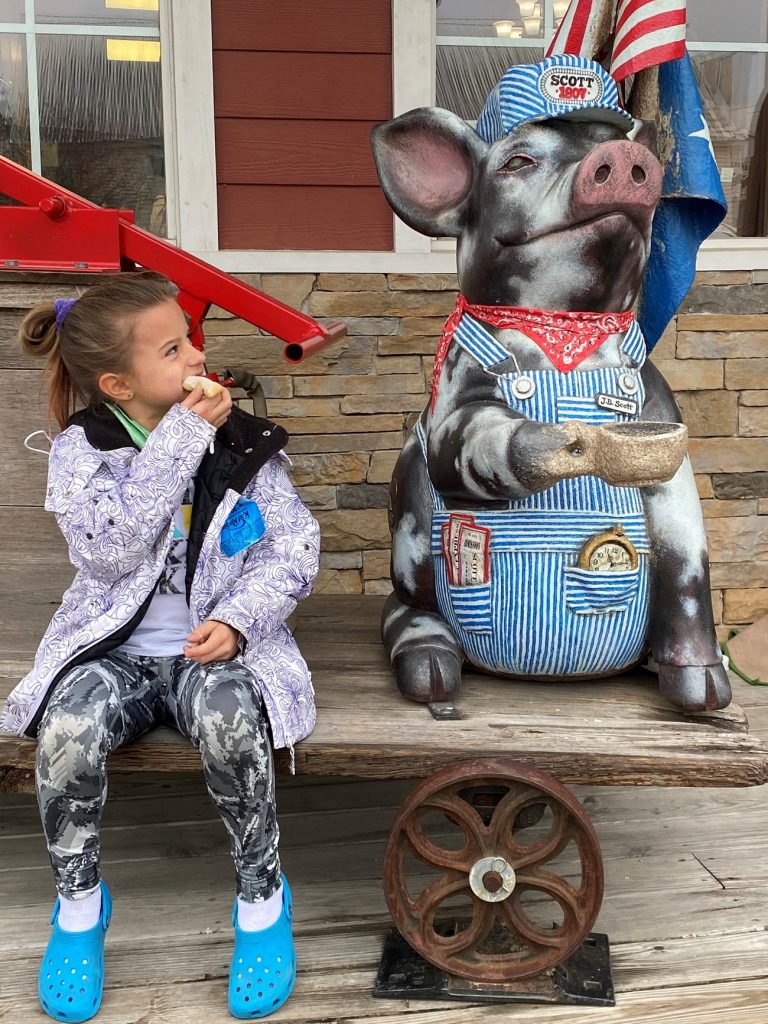 My granddaughter and I vote Coffee Depot as our favorite place for beignets!
This warm and welcoming café is located in the heart of Scott, Louisiana, "Where the west begins and friendships never end." Did you think the only great foods you can find in Scott were boudin and cracklins? If you're ever in the Lafayette area, you've got to try the beignets at Coffee Depot.
Coffee Depot was designed to resemble a train depot and is located right next to the train tracks. They offer a variety of beignet options from traditional beignets, beignet fingers, and beignet bites. You'll know your order is ready when you hear the train whistle blow!
Check out their Facebook page for more information, or stop by 902 Saint Mary Street today!
– Diane Lantier, Branch Manager, Lafayette at St. Jules Branch
---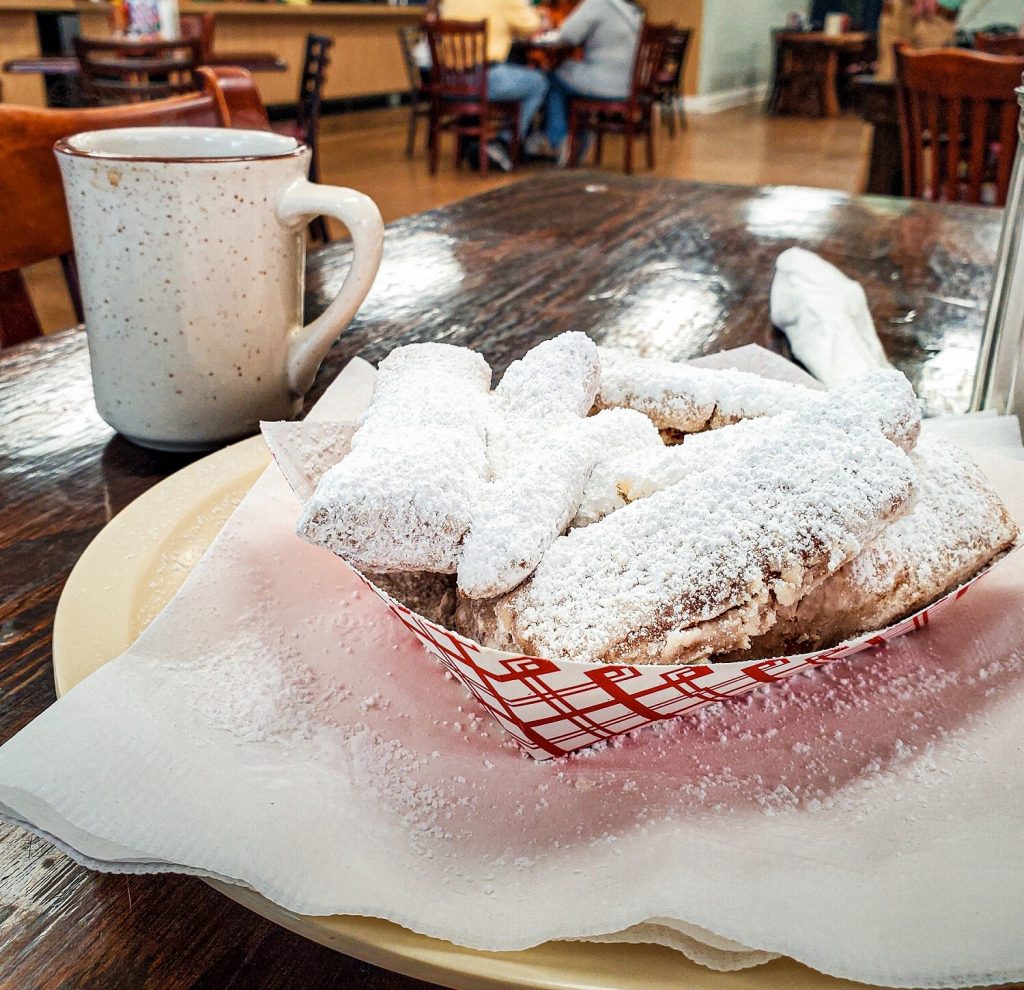 In 2020, Chicory's at the Palace Café made waves here in Opelousas when it took over ownership of the beloved Palace Café. Now, since their takeover, this breakfast hotspot has quickly become a huge hit with the locals.
Their beignets are absolutely amazing. They're cooked in-house and fresh to order, and just $4! Paired with a hot cup of coffee, this treat is hard to beat.
In addition to the fresh coffee and beignets, Chicory's at the Palace offers a wide selection of both breakfast options and daily lunch specials. When passing through, it's a must-stop destination in Opelousas!
They're conveniently located on Landry Street near Highway 190 in downtown Opelousas.
– Edward Williams, Teller, Opelousas at OGH Branch
---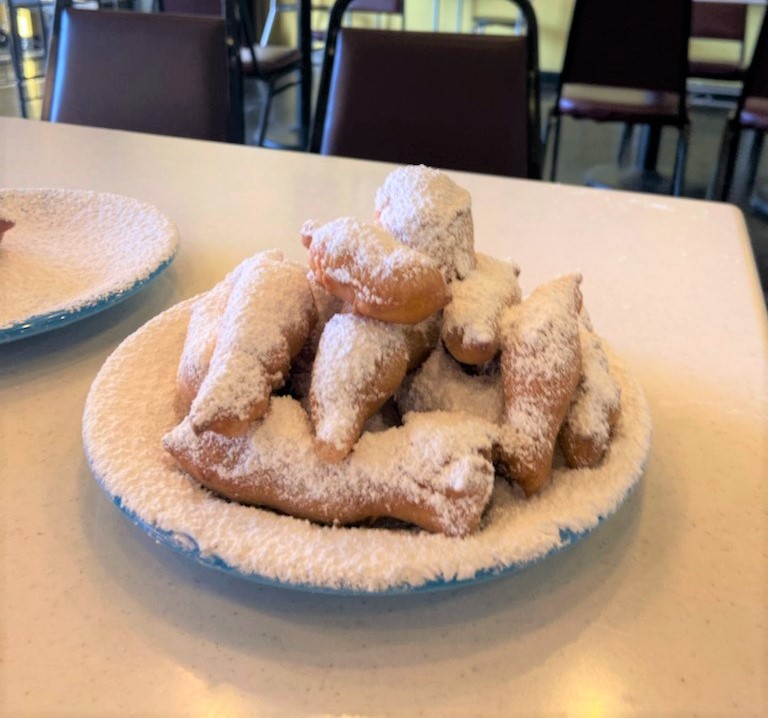 Rue Beignet is one of my favorite little cozy spots in Baton Rouge!
If you know me, you know I love healthy food, but I also can't pass up dessert. When I go, I like to get the small order of the "fingers" to share with my husband and toddler. The beignets are always served fresh, perfectly dusted with powdered sugar, and go great with a piping hot Café Au Lait.
The menu includes regular beignets, fingers, and toes-to-go (small beignet balls)! You can even top your beignets with cinnamon sugar, Nutella, honey, and more.
My husband and I were both born in New Orleans, so the sweet familiar atmosphere with the mirrors hanging on the wall gives us a little piece of home when we go. The girl at the counter always gives my toddler a few "toes" and she absolutely loves them!
– Alexis Roberts, Business Development Supervisor, Corporate Campus
---
Starlight Donuts – Alexandria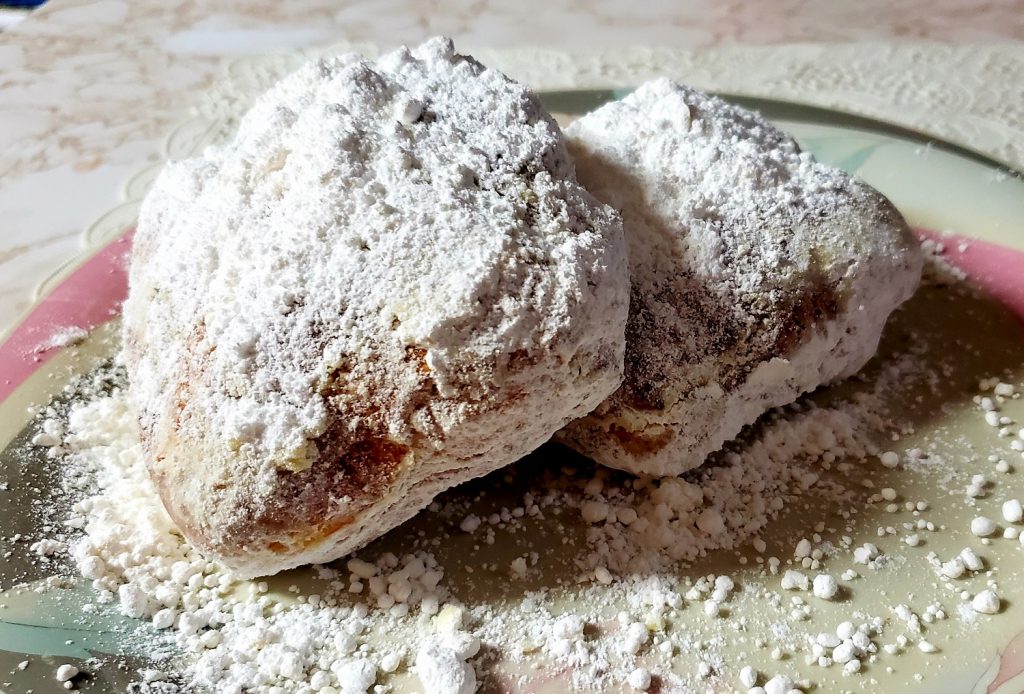 Just off Jackson Street in Alexandria, Starlight Donuts is one of the only places in town where you can get authentic New Orleans-style beignets. They're only available on Saturday mornings from 5 am until 10 am, or until they're sold out—and they DO sell out every single week.
Their beignets are absolutely worth waking up a little early on a Saturday.
These massive beignets are made from scratch and have a wonderfully light, yet delightfully chewy texture. Every beignet is made fresh to order, and as soon as they leave the grease, they're doused in a thick layer of powdered sugar. You certainly don't want to eat them if you have somewhere important to be afterwards. You're guaranteed to come out of the experience satisfied in every single way, but also dusted with powdered sugar.
I definitely recommend stopping by Starlight Donuts and picking up some beignets to enjoy with a pairing of good company and hot coffee.
– Alyssa Jones, Teller, Alexandria Branch
---
Have you been to any of these beignet spots, or do you know of a place that didn't make our list? Let us know in the comments below!

Once a Pelican State CU member, always a member—through life's milestones, we'll always be there to help you with your financial needs. Your Financial Family for Life. Give us a call at 800-351-4877.