Let's talk about a serious subject in Louisiana: brunch. Especially in Baton Rouge, brunch is one of the most important meals of the day—if not THE most important, depending on who you ask.
With brunch staples like the bloody mary, mimosas, shrimp and grits, and chicken and waffles, it's no wonder our city loves this meal so much.
Two Pelican team members and self-proclaimed brunch junkies wanted to share their thoughts for where to get the best brunch in Baton Rouge.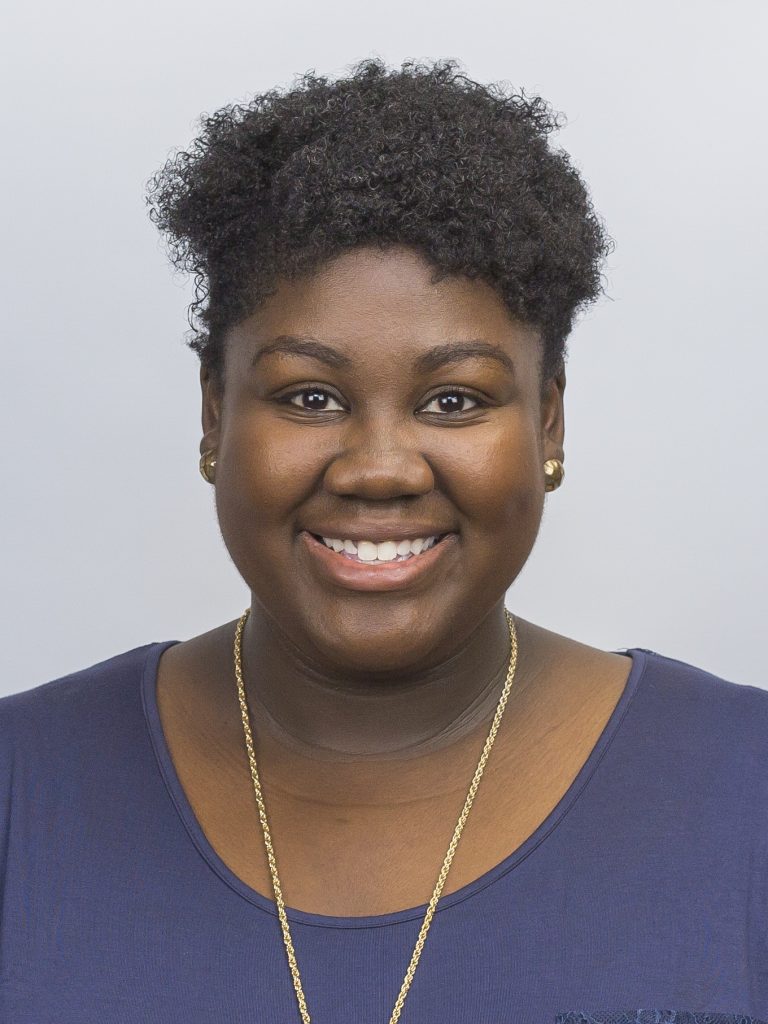 Carmen Overton
I've found throughout my life that there are three things that all people have common: we love weekends, we love food and we love to gather on the weekends to eat food. If you're from south Louisiana like me, your weekends are always surrounded by food.
As a foodie and a self-proclaimed "brunchaholic," I was so excited to share my thoughts about who has the best brunch in Baton Rouge!
---
First thing's first: I HAVE to talk about Mason's!
The best thing about Mason's, outside of the loyal wait staff and midnight cravings-worthy food, is their call-ahead seating! No matter your party size, you can call 30 minutes ahead and get your name on the list.
Mason's brunch menu has a wide range of everything you'll want. There is your traditional brunch food, like French toast and crepes, sure. There's also delicious, unique Louisiana fair, like biscuits and gravy and the Cajun Breakfast, which is two eggs over a fried cheese and jalapeno-stuffed grit cake smothered in seafood au gratin.
Look at this thing, y'all. I'll let it speak for itself: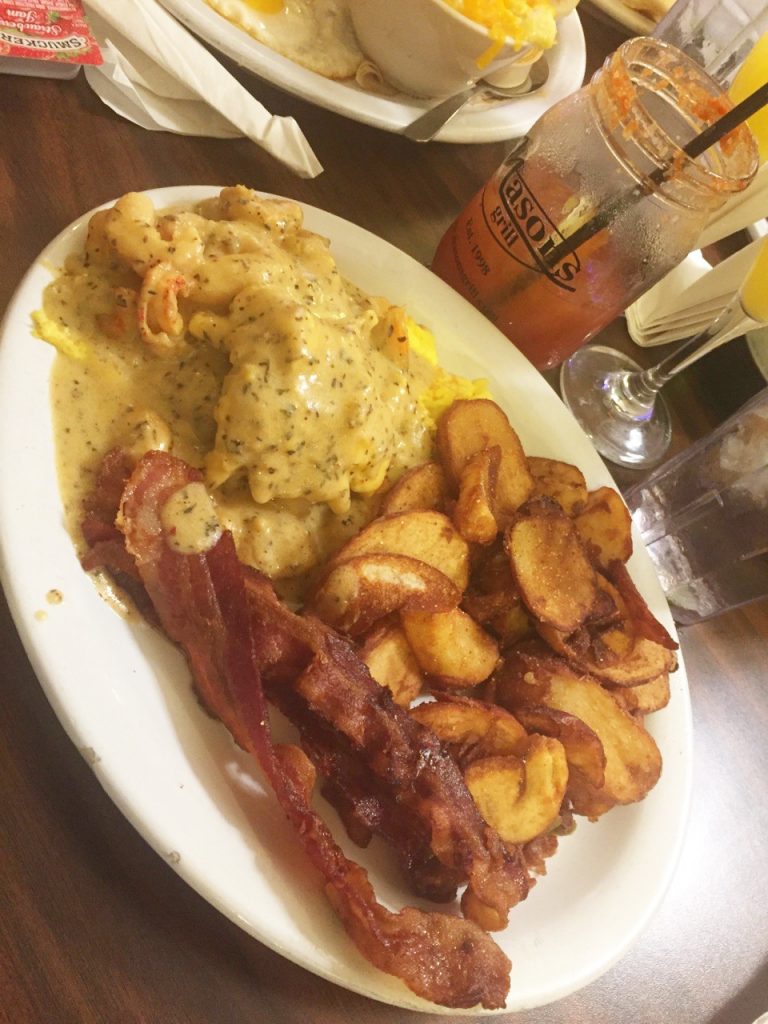 It doesn't matter if you're headed out for a day of shopping, tailgating or showing off your city to out of town guests—it's always worth a stop.
To make sure you get the full experience, you have to try an award-winning "Bloody Mason," Mason's version of a Bloody Mary! There's the "Build Your Own" option, which I always suggest, and they have a $10 version that comes with everything (including a slice of bacon and a straw made out of beef jerky!)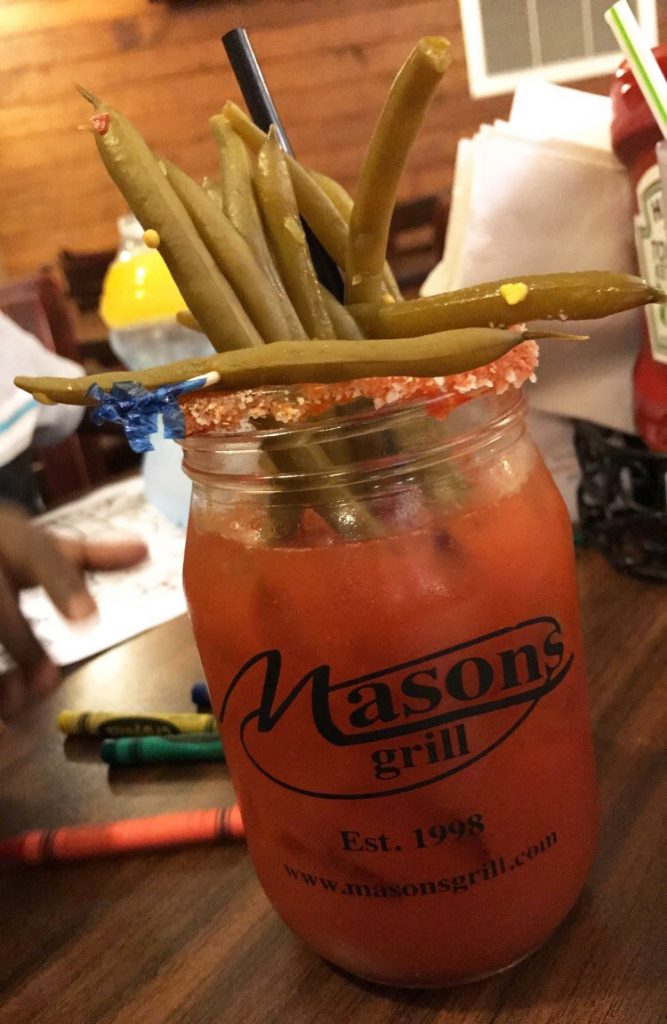 Mason's is located at 13556 Jefferson Hwy and serve brunch on Saturdays and Sundays, 9:00 am – 3:00 pm.
---
Another Broken Egg Cafe
Next up is a cult classic here in Louisiana. It got its start in Mandeville in 1996, and others started opening across the state not too long after in cities like New Orleans, Lafayette and our very own Baton Rouge.
The good thing is that after you get hooked on Another Broken Egg Café, you can get your fix while you're vacationing (Lord knows you'll need it)! You can be at the beach in Destin, the Grand Ole Opry in Nashville or headed to the Bluff to see the Human Jukebox, and you'll be able to get a taste of this southern cuisine.
Their three current locations at Citiplace, Perkins Road and Downtown Baton Rouge are making sure the residents of Baton Rouge are fed properly.
First and foremost, you have to get the Biscuit Beignets with Orange Marmalade. This one dish will make you feel like all your life choices for the remainder of the day are right.
I mean, just look at these things: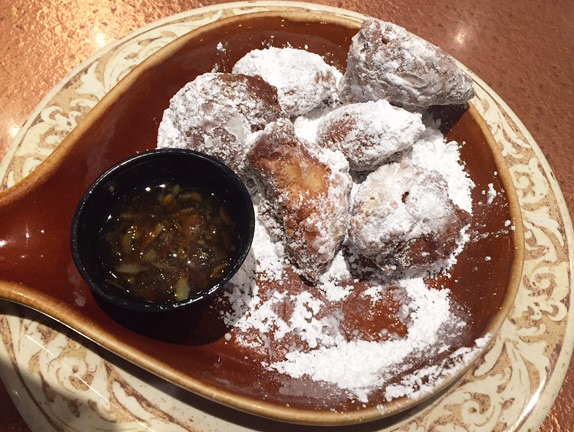 Their omelets are scrumptious, and there are no words for how good their shrimp and grits are. My mouth waters just looking at it!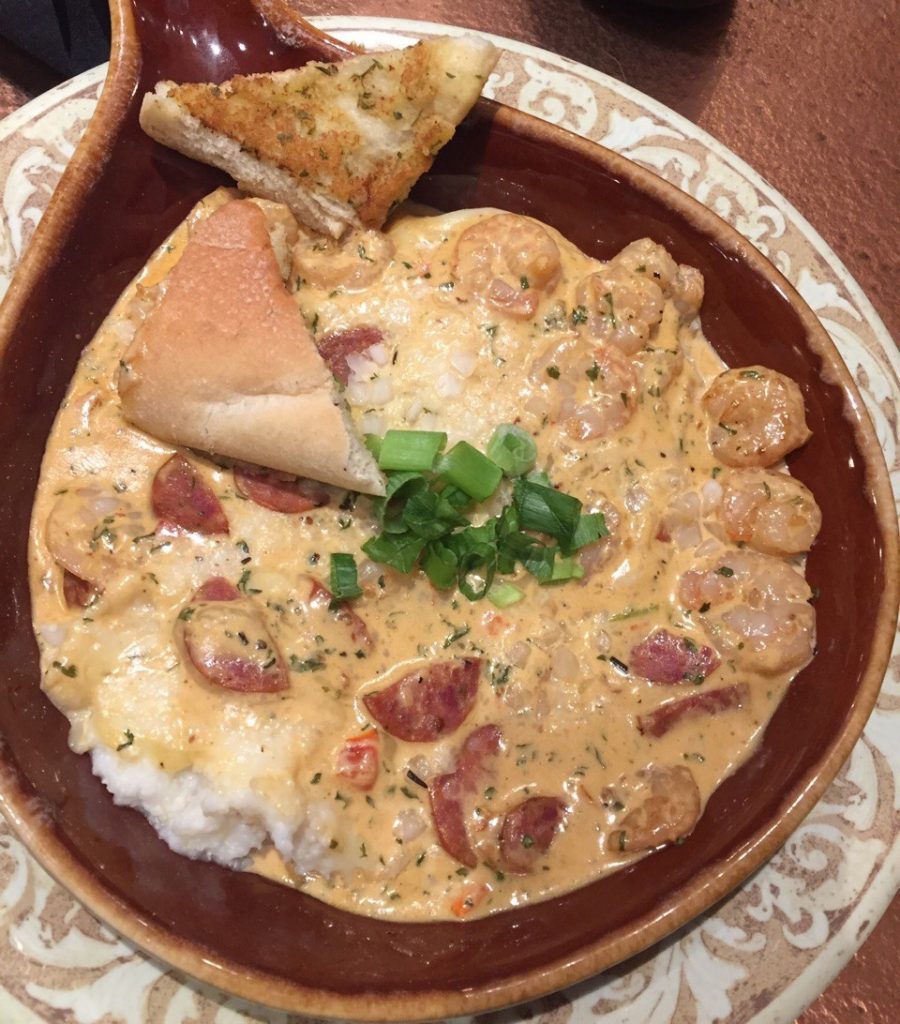 This family friendly environment is prefect for any occasion. Birthday parties, meeting the in-laws for the first time or taking your family out for breakfast—this is the perfect place. There's also a patio so you can also bring your fur babies along too!
They're located at 2531 Citiplace Ct #100 and their brunch served daily, 7:00 am – 2:00 pm.
---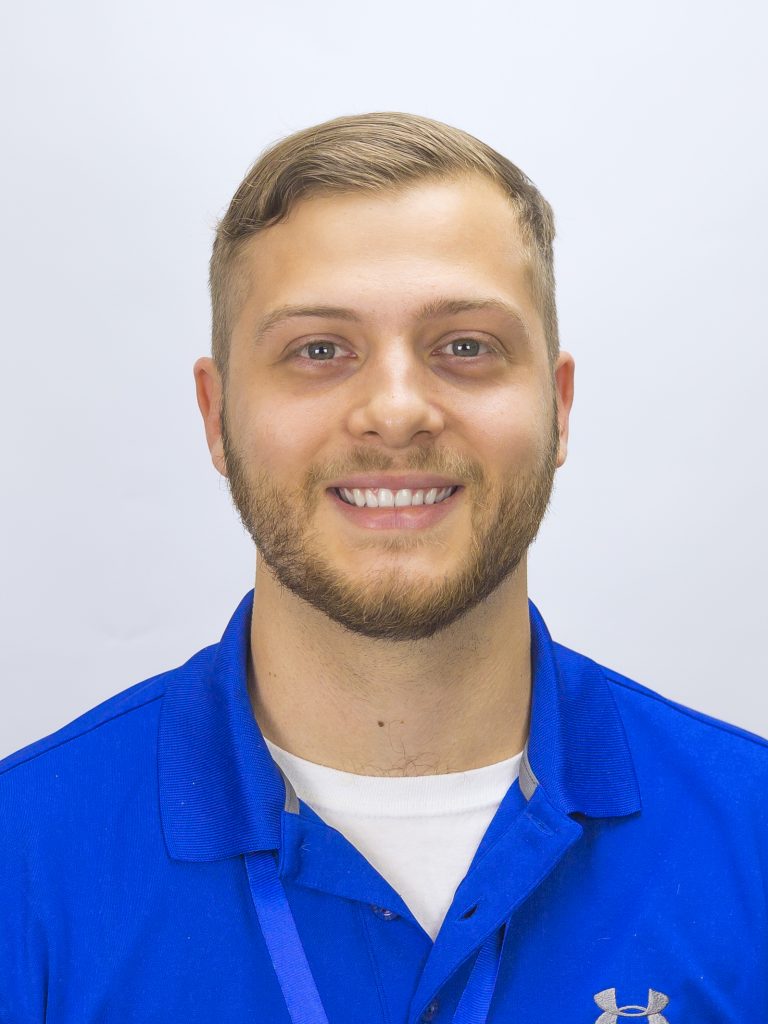 Kyle Trammell
They say food brings people together, and in Louisiana, that's the truest statement. Having friends or family together over a huge meal is a weekly event.
You could almost say that being a foodie is my second job. I love sharing where to go get the best food in town (but good luck getting me to share what's on my plate). Here's my thoughts on the best places to go for brunch in and around Baton Rouge. These places offer great experiences and even better food.
---
P-Beau's
If you are out in the Denham Springs area right outside of Baton Rouge and in the mood for brunch, then P-Beaus is the place to go! They've got knowledgeable, friendly staff and food that'll have you planning your next visit after the first bite.
My first time there, I decided to take my mom with me. I got the "Big Pig Frittata," which is an overstuffed omelet with bacon, ham and cheese. It came with the best hash brown patties I've ever had.
These were so perfect, it's almost impossible to describe their deliciousness. Everyone needs to eat P-Beau's hash browns at least once in their life.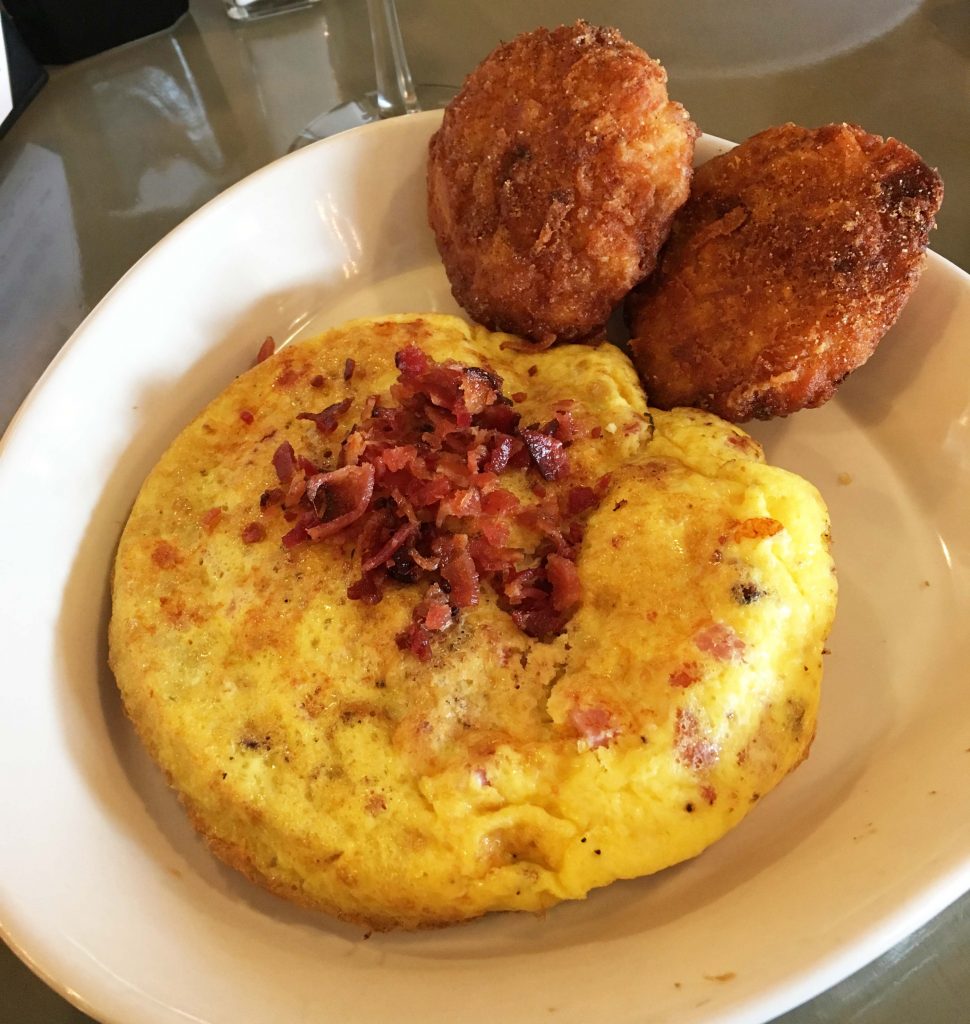 My mom got their shrimp and grits, which she liked very much.  I'd be lying if I said I didn't steal a bite!
It was well worth it. The grits were cooked perfectly, and the shrimp was really flavorful. The portions were really nice-sized.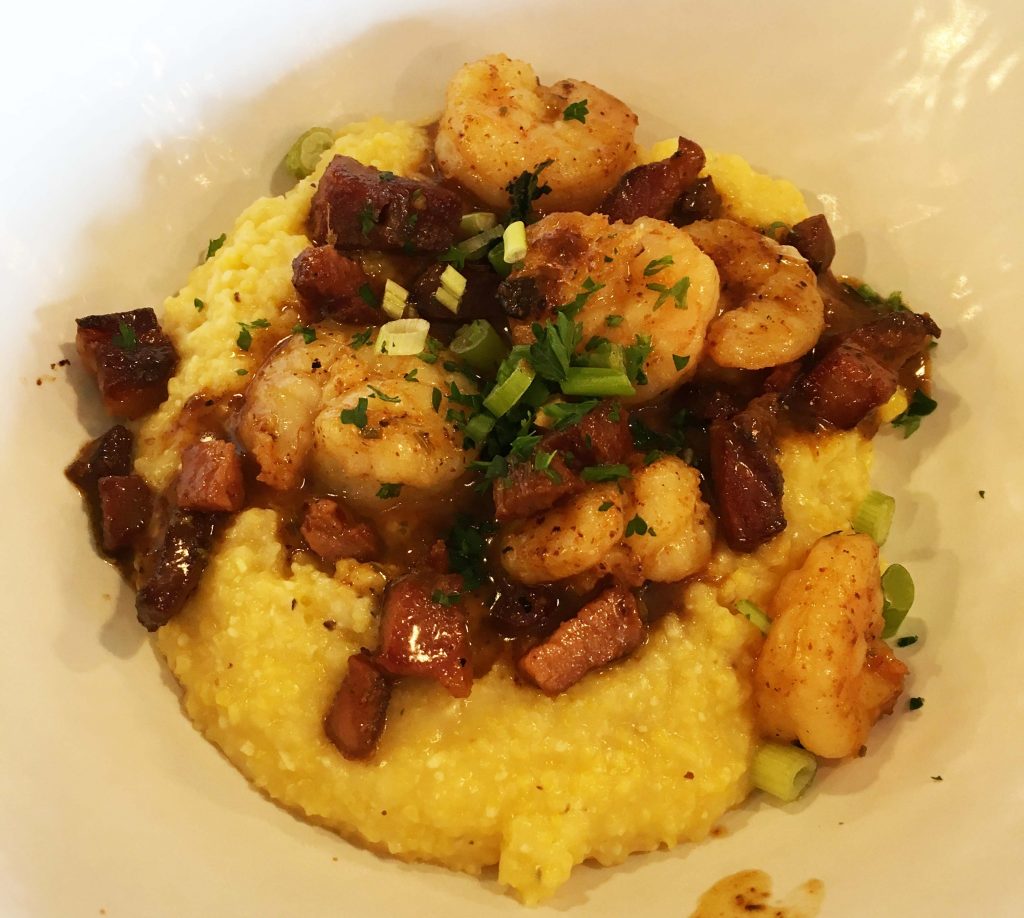 This isn't everything they have to offer. The last time I went, I saw that they have the "P-Beau's Ultimate Porkin' Waffle Sammich," which sounds like everything I want in life. Fried eggs, Italian sausage, ham, bacon and maple syrup between two waffles.
On top of the food and wait staff, the environment is very family friendly, spacious and not too loud. There are TVs everywhere too, so you're able to enjoy brunch and a game with family and friends.
P-Beau's is located at 121 Bass Pro Blvd and their brunch is served Sundays, 9:00 am – 2:00 pm.
---
Stab's Steak and Seafood
Do bottomless mimosas sound good? What about a Bloody Mary with shrimp and bacon with some boudin spring rolls? Well Stab's, located in Central, Louisiana, has all that and more.
This is one of my favorite restaurants in the Baton Rouge area. I've visited this restaurant too many times to count, but I'll tell you that every time was worth it. I always get seated right away and the staff is friendly and helpful.
They have waffles with fruit and omelets that change week to week, so just about every time you go something new can be experienced.
Last time I went, I got the chicken and waffles. The chicken was perfectly fried and juicy, and the waffles are thick and fluffy. It's served with syrup on the side, and the syrup is so good I could drink it! Don't worry, I didn't do it (as much as I wanted to).
Their Cajun boudin spring rolls are one of the most delicious and unique takes on Cajun cuisine, and their gulf seafood beignets will melt in your mouth.
Whether you want to sit inside on the bottom or top floor or outside next to the fountain, you'll always enjoy the atmosphere. I guarantee you won't be disappointed with brunch at Stab's. Take the drive, but don't be surprised to leave sleepy after eating all of their amazing food!
Stab's is located at 13437 Magnolia Square Drive in Central and serves brunch on Sundays, 10:30 am – 3:00 pm.
---
Let us know your favorite places to brunch in the comments below!

Once a Pelican State CU member, always a member—through life's milestones, we'll always be there to help you with your financial needs. Your Financial Family for Life. Give us a call at 800-351-4877.