One of my favorite questions I get when explaining our Pelican Partners is, "Does your team look for a certain type of company to partner with?" I always giggle a little bit to myself. Since I've started working at Pelican, we have added food companies, hospitals, and even pest control companies!
You'd think after eating a chocolate covered cricket, I'd stay away from bugs, right? Nope! I love our partners too much to do that!
I recently had the pleasure of interviewing Paul Salvant, one of the founders of The Bug Man, to learn more about their company. The Bug Man is more than just a pest control business! They're family-owned and operated, and they take care of their customers like they're family.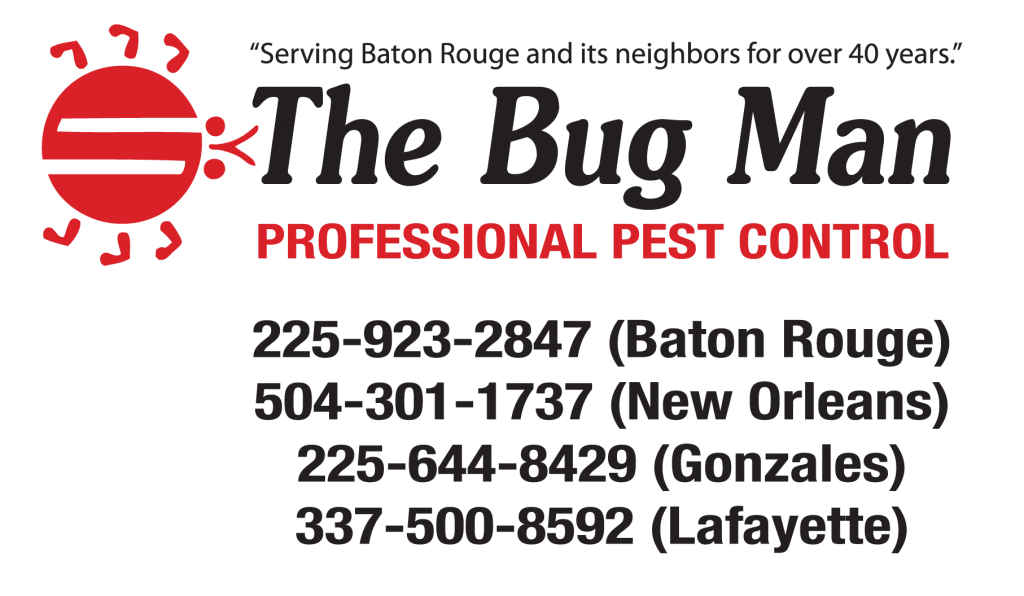 How did The Bug Man get its start?
My brother Jim and I started The Bug Man in April of 1978. We learned the basics of the trade from our father, who owned and operated a pest control business when we were growing up.
We spent our summers working alongside our father until he sold his business when my brother and I were in high school. After high school, Jim and I both went to work for other pest control companies until 1978, when we decided to open The Bug Man together.
Since Jim's passing, I've been running the business with my wife and daughter, and we celebrated 40 years in April of 2018.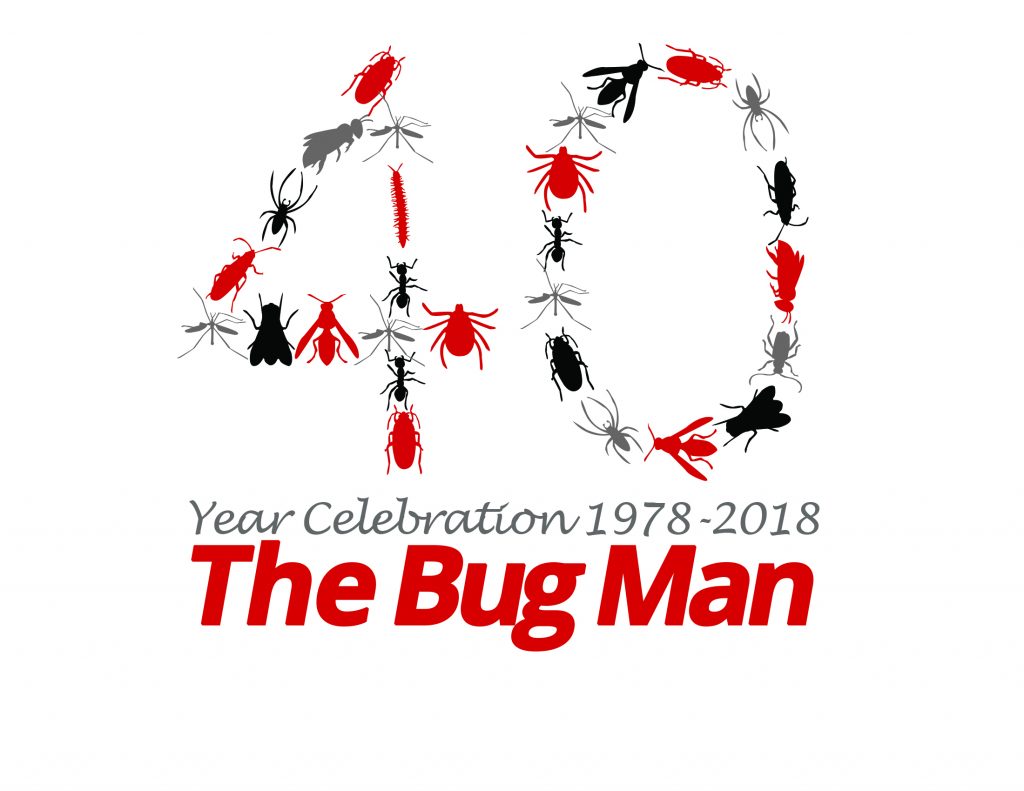 What products or services do you offer?
We specialize in general pest and termite control, but we also provide treatment for rodents and nuisance animals such as possums, squirrels, snakes, nutria and more.
We also do treatments for bed bugs, termite certificates for real estate closings, flea control, bee and wasp control as well as many other services.
What markets do you serve?
We have been serving the Baton Rouge and surrounding areas for 40 years, the Gonzales area for 10 years and recently the New Orleans area for two years.
We travel 100 miles from each office, and there is no pest problem too big for The Bug Man!
What's the one thing The Bug Man is known for?
We're a family-owned, family-operated local company. We take care of our customers like family because The Bug Man team is family.
We have a 3rd generation in the company now. We've also had numerous father/son duos over the years working with us as well as cousins and sibling teams.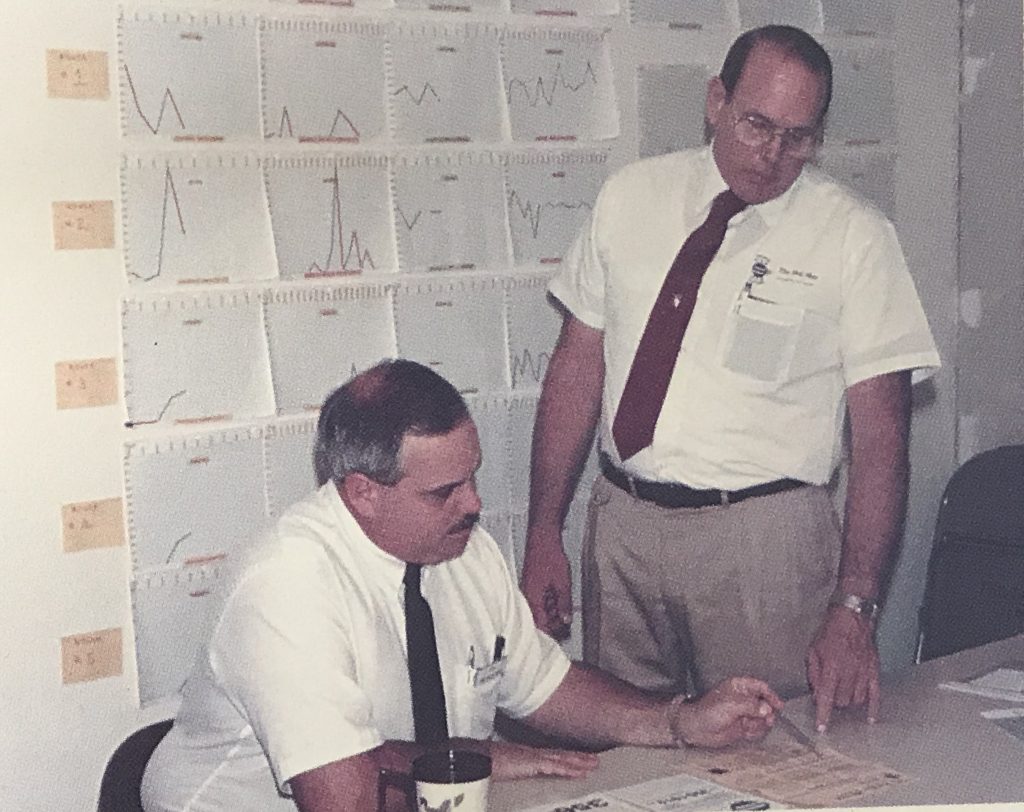 What was the biggest "win" in the history of The Bug Man?
I think our biggest win was also the biggest win for our customers. In 1990, we were approached by Dow Agro Sciences to become an authorized applicator for a termite baiting program called Sentricon.
This program was new to the industry, and we decided to become one of the first in our area to get on board. It is now the most successful baiting program for termites in the market.
Plus, Dow is still very selective of who they partner with on this program, so if you are a client of The Bug Man, you have the one of the exclusive rights to Sentricon in our area.
How is your team active in the community?
As a company, various team members serve on our local pest control association boards in two cities, New Orleans and Baton Rouge. We also serve on the state pest control association board as well as the national pest management association.
We have members involved in The Knights of Columbus, Cortana Kiwanis, Junior League of Baton Rouge, and many other charitable organizations.
What advice or quote has had the most impact on your business?
"Cheap work ain't good, and good work ain't cheap."
I know it may sound funny, but we firmly believe that the services we provide are worth the money spent. We will never be the cheapest pest control company in town because we spend a lot of money on training our employees. We also work hard to bring innovative technology and products into the company to get our customers the best results possible.
Sometimes going with the cheapest company will result in the cheapest quality of work. When dealing with termites, who cause billions of dollars in damage annually, the cheapest is not always the best.
Are there any interesting or fun facts you'd like to share about your company or organization?
Currently, my daughter Layne is being groomed to take over the company when I retire. There are very few female-owned companies in this industry, and research shows that our main decision maker when trying to close a sale in the pest and termite control industry is female-driven.
I think having a female running the company in years to come will be a great asset.
Are there any current or upcoming sales, promotions or events you'd like our fans and members to know about?
We currently have a $20 off your initial pest quarterly service with The Bug Man as well as $50 off your initial termite treatment with us.
We always recommend for people to follow us on Facebook at The Bug Man Professional Pest Control for pest season information, specials and giveaways!
What's the most rewarding part about working for The Bug Man?
The history and family involved in the company is the most rewarding. Being a second generation to this industry and watching the third generation and my wife work with me daily is a very proud moment for me.
My father and mother owned a pest control company and worked side by side along with my brother and I, so to see the trend occurring again with myself, my wife and my daughter is truly a special gift.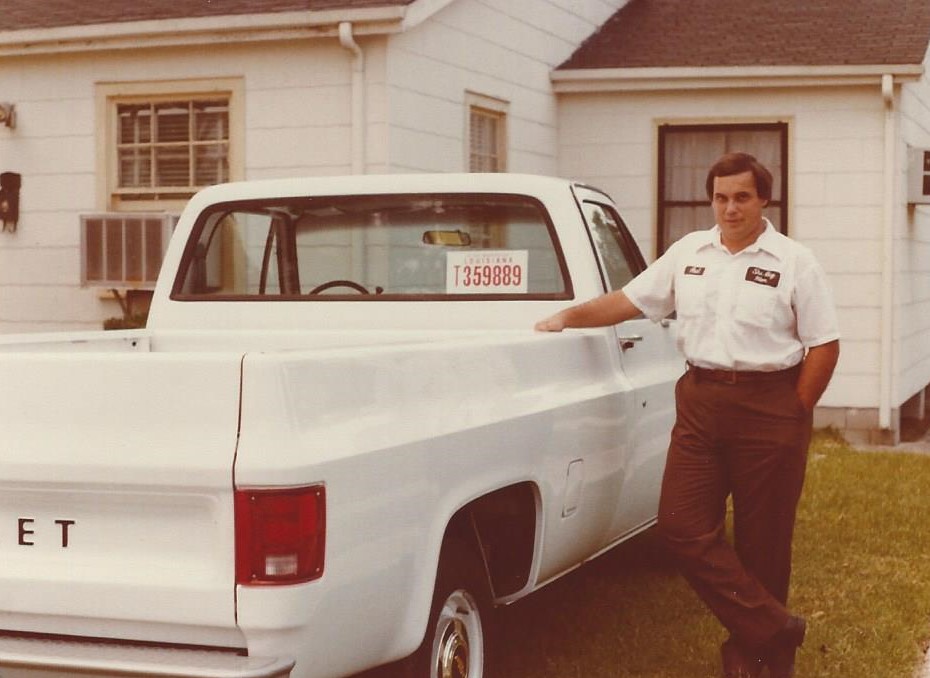 How many people are in your workforce, and who are the people behind its success?
We have 33 employees over three locations in Baton Rouge, Gonzales and New Orleans. My daughter, Layne, runs operations between all offices as well as finance.
My wife, Debbie, runs our Sentricon Termite Baiting department. Our Termite Manager is Ronnie Pourciau, who has been with us 27 years, and our Gonzales branch manager, Jamie Higgins, has been with us over 30 years.
What makes your workplace unique?
Competition! We are always having some fun with our team in different ways, such as ping pong tournaments in our meeting room, a Bug Man Olympics ending in a bowling contest, sales contests with a chance to win a cruise, escape room contests, laser tag outings and more.
We like to have fun and not just make the job a place to get a paycheck. We find that a happy employee stays longer, so we try to provide an environment where people can have fun and get a paycheck.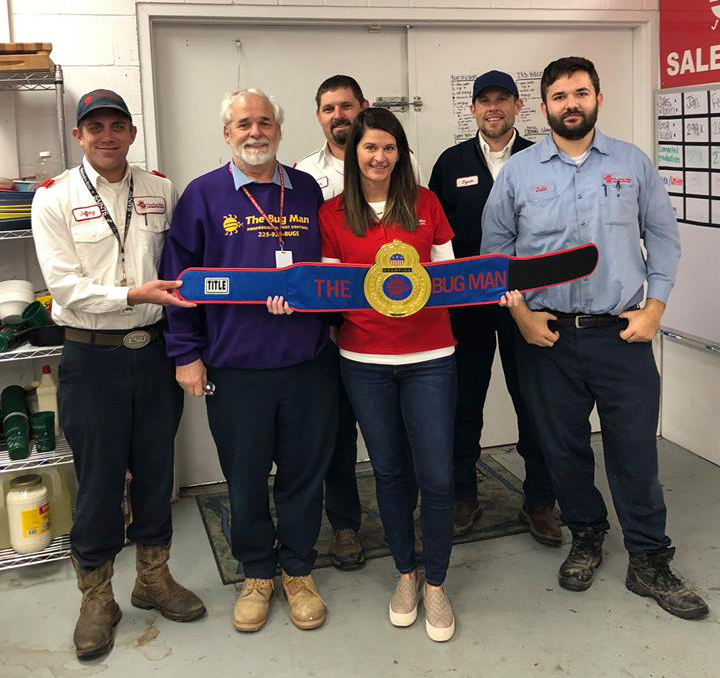 How can people join your team?
You can apply on our website at www.bugmanonline.com and click on contact. Join our team!
Is your company interested in partnering with Pelican and getting the chance to get featured on our blog? To learn more, contact a Business Development Representative today by sending an email to businessdevelopment@pelicanstatecu.com or visit pelicanstatecu.com/partner!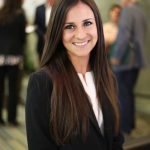 Hi! My name is Alexis Roberts. I have an obsession with writing to-do lists so I can stay organized at work and at home. I am also a ritualistic breakfast eater/gymaholic with a semi-addiction to peanut butter.