Fried chicken is as southern as sweet tea and gumbo, but the down-home comfort food has made its way onto restaurant menus across the country. This classic southern favorite is a popular dish at a small, local restaurant in Opelousas, Louisiana, called Soileau's Dinner Club.
Soileau's is well-known in Opelousas due to their long standing in the city. Although Soileau's is now known mainly for their gulf seafood and signature dishes, you would be surprised to know that chicken was actually their first and most popular dish when the restaurant first opened its doors.
Originally opened in 1937 by Clarence Soileau, the local restaurant served mainly barbecued chicken dinners, which consisted of half of a chicken with sides for only 35 cents! Even when it was just a barbecue stand, it was known around town as Soileau's Dinner Club.
The restaurant continues to be a popular choice for locals and out-of-towners alike. The family restaurant has since expanded both their facility and their menu, but you can still find them in their original location at 1618 Main Street in St. Landry Parish.
Their expanded menu includes hand cut ribeyes, charbroiled seafood and beef, homemade sauces and seasonings that really showcase the flavor of Acadiana. Their hen and sausage gumbo is a must-have, and their signature dishes, like the Pecan Brochette and Catfish Opelousas, are Louisiana through and through.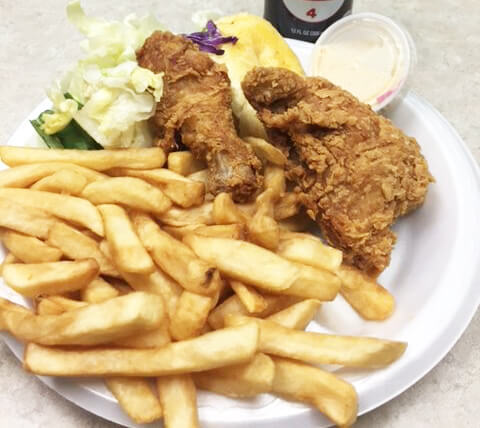 79 years later, the quality of the food is still top notch, and the prices remain reasonable. While you can't get a barbecued chicken dinner for 35 cents, half of a fried chicken is now served for the price of $9.95 + tax, which includes your choice of potato or grilled vegetables, a green salad and a pistolet roll. Their golden, juicy fried chicken is just like the homemade version your parents or grandparents used to make. You can't get this at any fast food restaurant!
My go-to order at Soileau's is their quarter of fried chicken. I get the two piece dark with fries and a Dr. Pepper which comes in the classic glass bottle. The chicken is always fried to crunchy, juicy perfection. This local spot may be quiet for lunch, but it tends to be busy at dinner time. No matter what time of the day you visit, you will receive outstanding customer service and enjoy full service dining at a clean facility.
Hospitality is a Southern tradition. We like good food, and we want others to enjoy good food as well. If you're looking for a great local spot in Opelousas, Louisiana, I would hands down recommend Soileau's.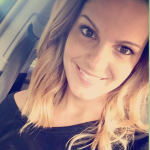 Proud mother of two princesses, Paisley & Anzleigh. Employed with Pelican for 2 ½ years. Enjoys traveling any chance she can, especially to the beach.