Here at Pelican, we pride ourselves on being able to support our communities and local businesses.
Optimize Energy Generation Services (EGS) is one of hundreds of businesses around Louisiana that take advantage of all the incredible benefits that come with being a Pelican Partner. One of the guiding principles of this Pelican Partner is being committed to excellence in the communities they serve.
Interested in becoming a Pelican Partner?
Visit our website
to see how you can offer your employees access to Pelican membership—at no cost to you!
We got the chance to talk with Optimize Chief Operating Officer and Partner Craig Page to learn more about Optimize's story and what they do.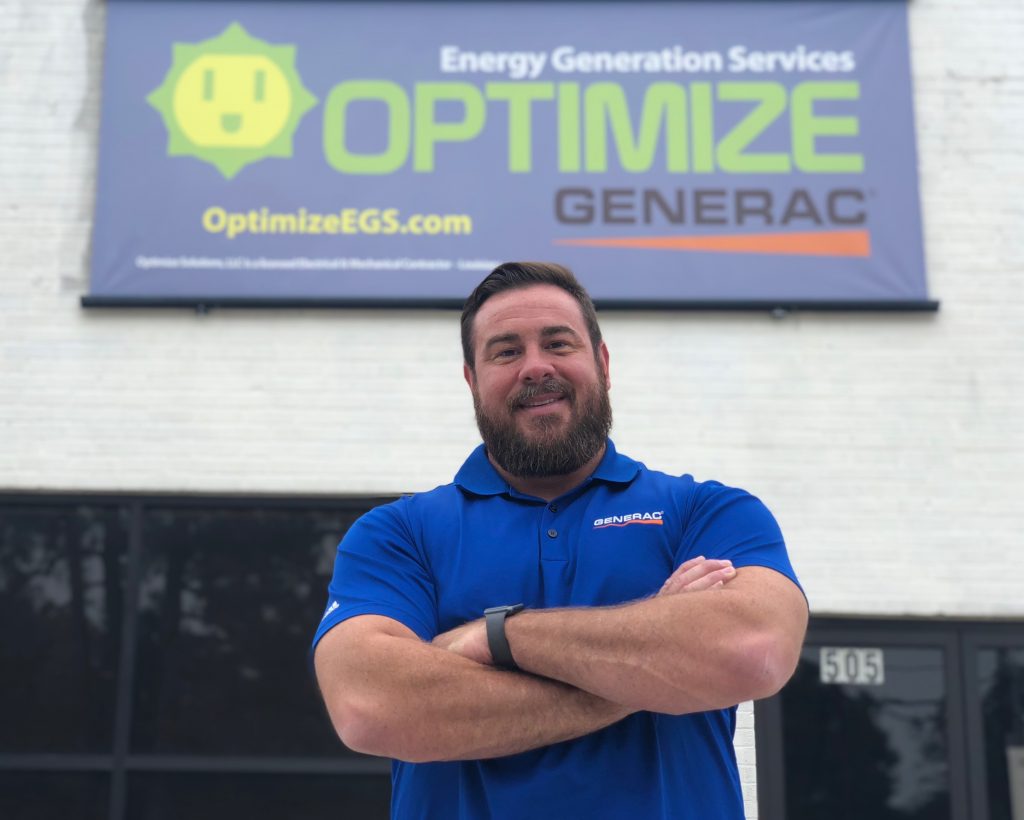 Here's what he had to say:
How did your organization get its start?
Optimize EGS was formed in 2010 as an electrical contractor that provided solar power and backup power solutions. Since then, we've become South Louisiana's first choice in standby home generators and the number-one rated Generac dealer in the state.
What products or services does your organization offer?
Optimize offers Generac standby generators, solar photovoltaic systems, EV chargers, and battery backup solutions.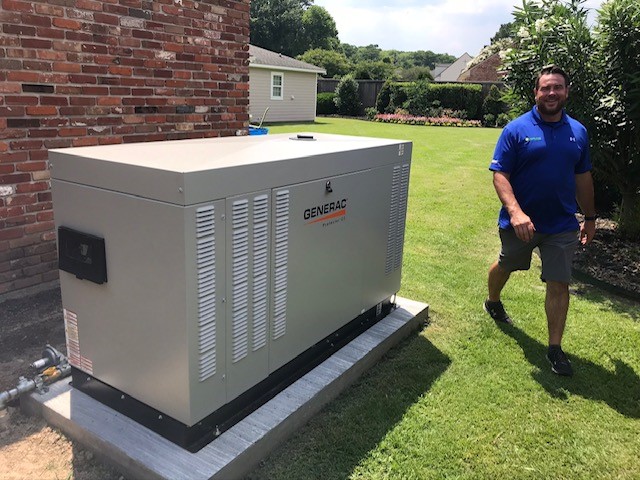 Our experienced team also takes care of completely installing the generator for you. This includes preparing the installation site outside your home, running the natural gas line, and making all the necessary electrical connections.
What markets does your organization serve?
We have two locations in South Louisiana. Our Baton Rouge location serves customers from the Capital Area to the Northshore, while our Lafayette location serves customers throughout the Acadiana region and as far west as Jennings.
What's one thing that sets your organization apart from competitors?
Optimize is unique from other contractors in the area because we're a state-licensed electrical, mechanical, and solar contractor while also holding master and journeyman gas fitter licenses with the Louisiana State Plumbing Board.
These licenses allow Optimize the ability to offer turnkey solutions for our customers without the involvement of multiple sub-contractors. This means that we're a one-stop shop!
What was the biggest "win" in the history of your organization?
In general, our biggest win is our team. We have the best employees who take pride in their work—and it shows every day. From our sales team, installation team, service team, and office staff, all of our teams keep the engine turning.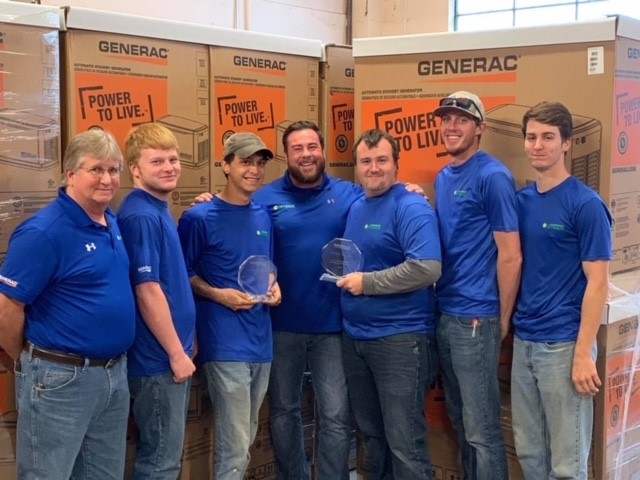 We're excited to see what the future holds, too, as Optimize plans to grow to around 50 employees by the end of 2021.
How is your organization active in the community?
Over the past two years, we've had the pleasure in supporting Louisiana Public Broadcasting by donating a standby home generator and installation as a prize for their annual fundraiser. We've also been a sponsor for various community events.
What advice or quote has had the biggest impact on you or your organization?
The best advice I've received and like to share with others is to "just start." Too many people get caught up in trying to have a perfect plan. They try to predict what may happen, and all too often, get in their own way.
I was taught to "just start," move in one direction, and adapt accordingly. You may have to back up and change course, but if you want to get anywhere, you have to start somewhere.
What's the most rewarding part about working for your organization?
In South Louisiana, hurricanes are a given. These terrible storms cause extreme damage and put people in the dark for days, and sometimes weeks. I'm proud to be able to help keep the lights on and provide peace of mind to our customers when the storms are raging.
What makes your organization unique?
Optimize operates by our "commandments," which give every team member guiding principles to make decisions by. These principles keep everybody on the same page and really help the team know what decision the company wants made—even if it's a difficult choice.
Some examples of our commandments are:
2: Extras are job security  
5: The truth makes us win
7: Our customers are long-term friends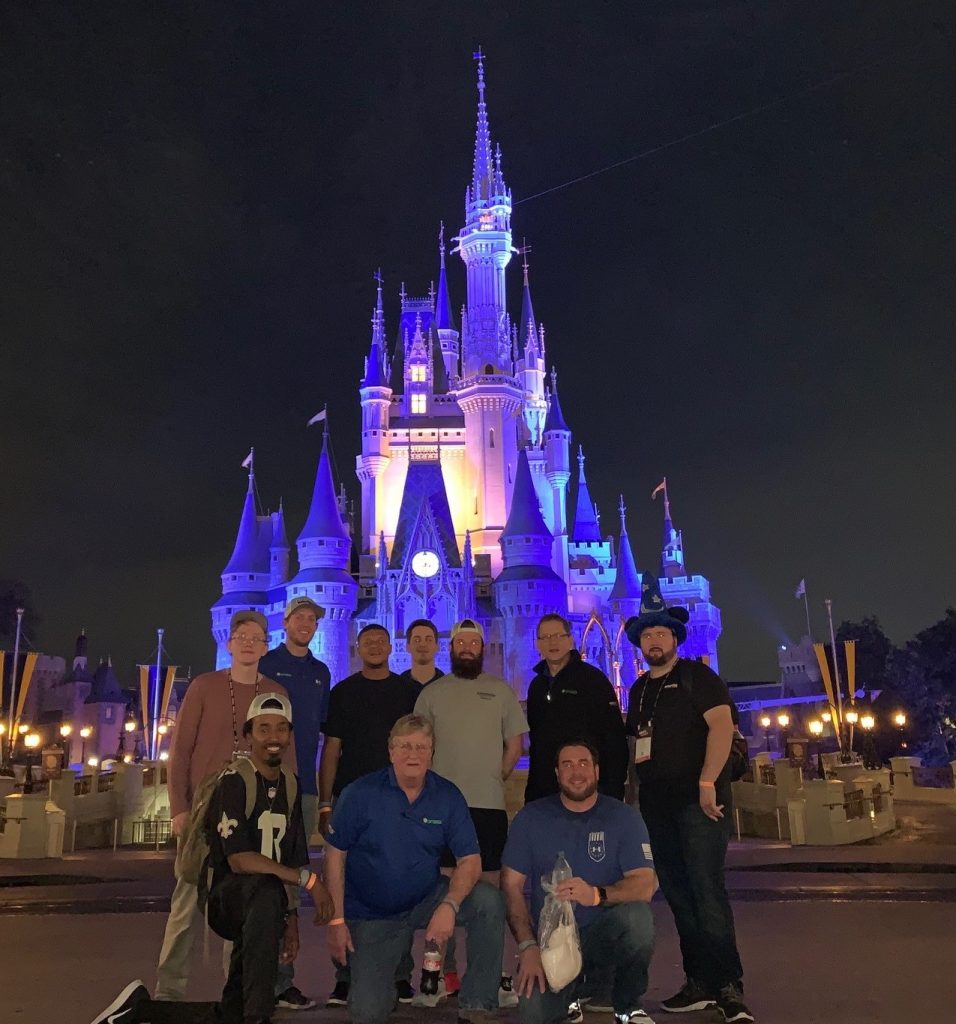 How can people learn more about your organization?
Anyone is welcome to visit either our Baton Rouge location at 505 North Foster Drive or our Acadiana location at 112 North Pat Street. People can also visit our website to learn more about our story, the installation process, financing options, and more.
---
Have a business in mind that you'd like to see spotlighted next? Let us know in the comments!

Once a Pelican State CU member, always a member—through life's milestones, we'll always be there to help you with your financial needs. Your Financial Family for Life. Give us a call at 800-351-4877.