Each year, we get the pleasure of sponsoring and presenting two of our favorite festivals in Louisiana—the Denham Springs Antiques Village Spring and Fall Festivals! The festivals are hosted by the Denham Springs Antiques Merchant Association (DSAMA for short), and thousands of people come out throughout the day to support the local businesses in our community.
It's not called the Antique Village just because of its age—this is the place to go to find great deals on treasures. The shops in the Antique Village sell collectibles, vintage household items and repurposed home furnishings that will really give your house an "antique chic" look and feel.
This year was definitely different than most years for the Spring Festival, partly because the Fall Festival was cancelled last year due to flooding in August. Thankfully, most of the businesses in the Antique Village got back up and running within three months. You wouldn't have guessed that a disaster even hit this section of Louisiana while walking through the Spring Festival. The crowds were full of joy and life, and the businesses were more than happy to be back in the swing of things.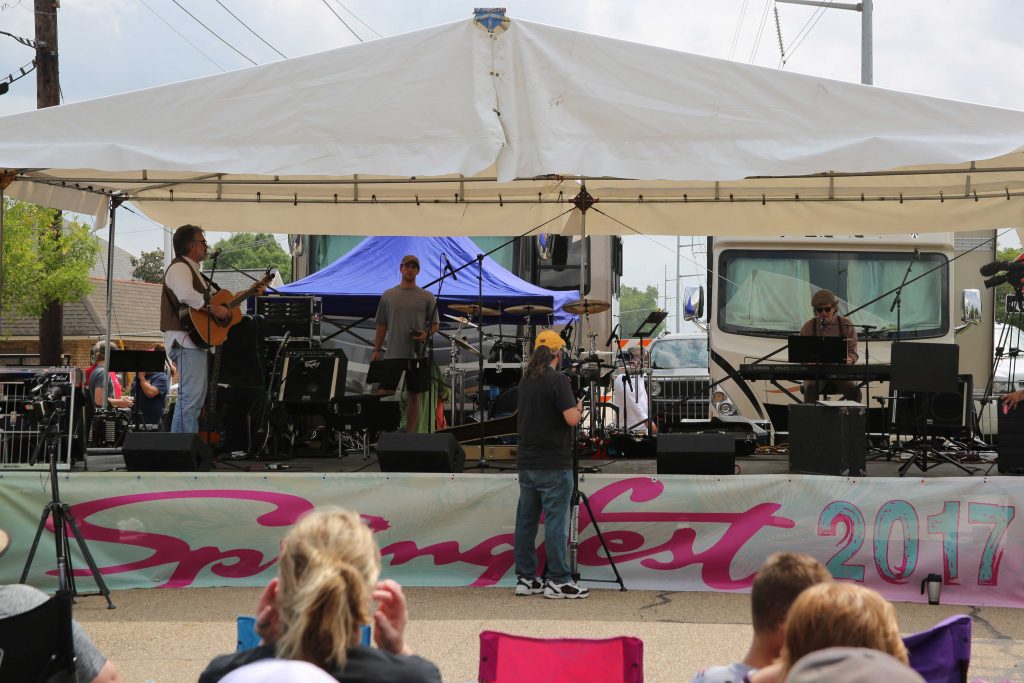 This year's festival was much bigger than previous festivals. It was truly a huge celebration of Livingston Parish and its resiliency. There were booths from local artists showcasing their arts and crafts down Mattie Street (this is also called "Art Avenue"), local restaurants serving all kinds of delicious food and local businesses and organizations showing their support for the town. The biggest addition this year was the music at the Old Train Station!
Everyone enjoyed performances from country music superstar Doug Stone, Grammy award-winning artist Jo'el Sonnier "The King of Cajun," Denham Springs country music artist Clifton Brown and the Rusty Bucket Band, Rosie and the Swingin' Riveters and more. The music had festival-goers and Pelican members dancing to some of their favorite tunes!
Our booth was located at the Old Train Station next to the stage, so our members and festival-goers could win cash and prizes while listening to live music—how great is that? We had several visitors win over $100 cash playing Pelican Ring Toss, and we even saw some familiar faces from our Grand Re-Opening in Denham Springs that week.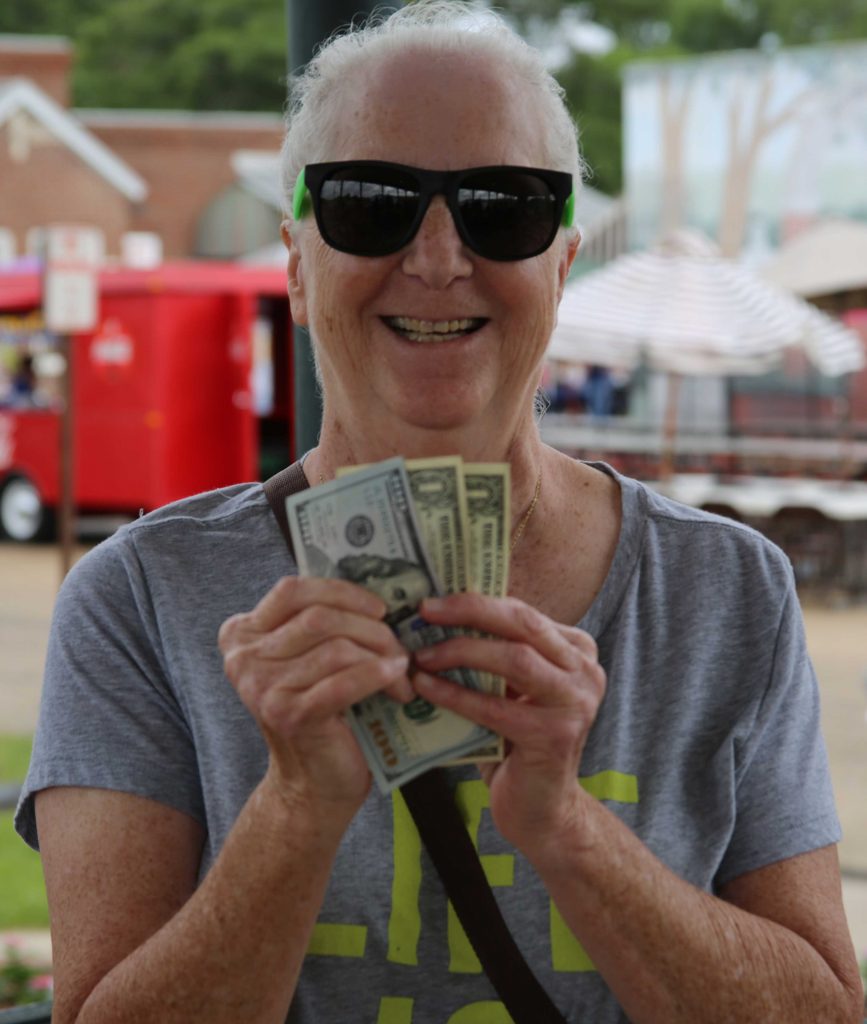 This Spring Festival is just one of many great things about Denham Springs. It's great to see people come out to show support for the small businesses that make up this great town. It was a great feeling to see everyone take a day to relax and enjoy themselves and the festivities.
Have you been to the Denham Springs Antique Village Spring or Fall Festival? Let us know in the comments below!
Lover of writing, learning and teaching others about new things. Proud foodie. Sometimes I mix all of these subjects together.