Crawfish boils are one of Louisiana's most cherished culinary traditions. You sit down with family and friends and dive into a huge mound of spicy mudbugs with all the fixins–potatoes, corn on the cob, mushrooms, and more.
But when you're done eating, you look down and realize you've got tons of crawfish and fixings left over. What to do?
Here are some ideas on how you can use those leftover boiled crawfish and other goodies–including some uses for all those empty shells:
Freeze the Tail Meat
Boiled crawfish are just too delicious to waste. So, if you've got leftovers and aren't ready to use the tail meat to create other dishes, you can freeze it. It's best to peel the tails before freezing, which takes a bit of work, but is well worth it. Simply place the peeled tails in a resealable plastic freezer bag, close it up, and place in the freezer.
Frozen tails should remain good for at least two months. Don't forget to save and freeze the tail shells for stock!
Freeze the Whole Crawfish
Yes, you can also freeze whole boiled crawfish. It's best to freeze them as soon as possible after the boil, or the tail meat may begin to lose its firm texture. Just seal the whole boiled crawfish in freezer bags and put them into the freezer.
To reheat whole crawfish, let them thaw in the fridge overnight, then drop into a large pot of seasoned boiling water for two minutes to reheat.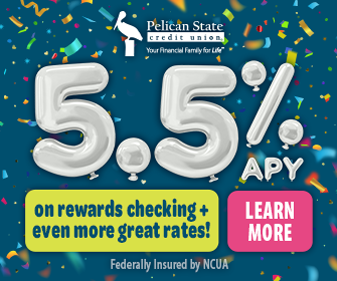 Make Crawfish Etouffee
Crawfish etouffee is one of the most famous (and popular) Cajun dishes ever. You can simply prepare your favorite etouffee recipe and substitute peeled boiled crawfish tails for fresh tails.
The only difference is that you only need to heat the boiled tails through after adding, so the cooking time will be reduced a bit.
Make Crawfish Boil Potato Salad
This is one of the more inventive uses for leftovers if your boil included potatoes and corn on the cob. Make your favorite potato salad recipe using the leftover boiled potatoes (skins and all) and add some corn kernels cut from the cobs.
You can also throw in some leftover boiled crawfish tails to elevate this side dish to a very tasty entrée.
Make "After the Boil" Chowder
This is another great way to use multiple leftover ingredients from the boil. You can use just about any chowder recipe (these usually call for a soup thickened with a simple white roux and made extra rich by the addition of cream).
You can use the leftover boiled potatoes, corn kernels, onions, and peeled crawfish tails. If your boil included smoked sausage, chop some of that up and add it as well for even more flavor.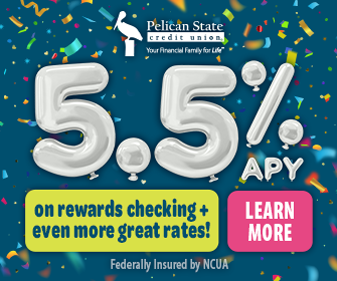 Make Crawfish Dirty Rice
Dirty rice (also known as rice dressing) is a true Cajun classic. To put a spicy twist on it, simply prepare your favorite dirty rice recipe and substitute peeled boiled crawfish tails for whatever meat you normally use. Those crawfish boil seasonings that the tails impart really take this dish to a higher level.
Make Crawfish & Potato Breakfast Hash
This is a delicious alternative to the traditional breakfast hash that features bulk breakfast sausage, potatoes, cheese, etc. Just substitute the leftover boiled potatoes for fresh spuds and use leftover crawfish tails instead of bulk sausage.
If you've got leftover sausage or hot dogs from the boil, you can chop them up and throw that in, too.
Make Mushroom Stock
If you're a fan of the deep, rich flavor of mushroom stock, you can use the leftover mushrooms to create a stock that's great for soups, stews, and much more. Just heat a tablespoon of vegetable oil in a stock pot and add some chopped leftover mushrooms, one carrot (cut in chunks,) one onion (cut in chunks–or use leftover onion from the boil), three crushed garlic cloves, and one bay leaf.
Sauté for three minutes, then add six cups of water and salt & pepper to taste. Bring to a simmer, cover and cook for 45 minutes. Strain the stock before using.
Make Crawfish Bisque
This Cajun tradition came about as a way to use some of the empty boiled crawfish shells as well as the leftover tails. This dish takes a lot of work, but it's really a labor of love that produces mouthwatering results. The hardest part is cleaning some of the crawfish shells (carapaces) and filling them with a stuffing made from some ground tail meat, breadcrumbs or crumbled cornbread, and various seasonings.
The stuffed shells are then baked and added to the bisque toward the end of cooking. If you don't have a bisque recipe, there are lots of options available online if you'd like to give this dish a try.
Make Crawfish Stock
This is another excellent way to use leftover crawfish shells. To make stock, add two pounds of crawfish shells (heads, claws, tail peelings, everything) to a large soup pot and pour in 10 cups of water. Add one onion (quartered), two stalks of celery with leaves (coarsely chopped), one teaspoon of garlic powder, and two bay leaves.
Bring to a boil over high heat, reduce the heat to medium and simmer for one hour, stirring occasionally. Strain the stock before using. This stock adds wonderful flavor to virtually any seafood dish that calls for water (substitute the stock for the water).
Use the Shells to Make Compost
If you're into making your own compost, crawfish shells are a useful addition that adds rich nutrients. Just be sure to bury the shells deep within the compost heap and add a layer of grass clippings and plenty of brown material on top to minimize the smell.
---
Leftover boiled crawfish tail meat can be used in just about any recipe that calls for seafood. If you have any favorite dishes using leftovers from a crawfish boil, we'd love to hear from you in the comments.