Louisiana is world famous for its deliciously unique cuisine–but the one food that is most strongly identified with the state is crawfish.
Crawfish have always been abundant in Louisiana and actually live on every continent except Antarctica. Native Americans who lived in what would eventually become Louisiana were known to eat crawfish by catching them using reeds baited with deer meat.
So how did the humble "mudbug" become such a popular staple in the state?
The Acadians Discover Crawfish
It wasn't until the arrival of the Acadians (who were exiled from Canada and Nova Scotia) in the 1700s that crawfish began to become a significant source of food in Louisiana. Many Acadians settled along the bayous and began to eat crawfish out of necessity because they were abundant and fairly easy to catch.
In fact, up until the 1960s, crawfish were commonly known as a "poor man's food" and were not very popular with the general public. Many people considered mudbugs to be good for nothing except fishing bait.
Crawfish Hit it Big
The grand entrance for crawfish occurred in 1960 when the first Crawfish Festival was held in Breaux Bridge, Louisiana. The festival was a big success and continued to grow bigger. As a result, crawfish gained in popularity, with both home cooks and restaurants starting to incorporate them into various dishes.
The growing popularity of crawfish also resulted in crawfish boils becoming common in south Louisiana. While crawfish boils had already been a tradition with Cajun families for generations, it became popular among families of many different heritages–as well as for company gatherings and various public events.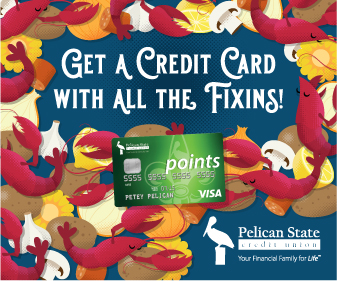 Crawfish Become a Major Industry
While crawfish were mainly harvested from the Atchafalaya basin for commercial sale prior to 1960, farmers began to turn their flooded rice fields into crawfish ponds after mudbugs gained in popularity. This resulted in commercial crawfish becoming a major industry in the state.
In the 1980s, improvements in technology and methods that allowed crawfish to be shipped safely worldwide resulted in rapid growth of the crawfish industry. In addition, Louisiana became the first state in the nation to name a state crustacean in 1983–naturally, the crawfish. Since then, Maryland and Oregon have also named state crustaceans, the Blue Crab and the Dungeness Crab, respectively.
The Religion of Crawfish
Crawfish are actually tied into the Catholic religion in Louisiana. During the Lenten season each year, Catholics abstain from eating meat on Fridays–and crawfish is one of the main go-to foods during lent.
Luckily for Louisianans, it just so happens that peak crawfish season and Easter coincide every year. In addition, having a family crawfish boil on Easter Sunday is a long-held tradition with many Catholic families–so much so that it's become the most popular day for a crawfish boil in Louisiana!
Louisiana's Crawfish Culture
The significance of crawfish in modern Louisiana culture really can't be overstated. It has grown from a humble local resource into a true food staple. In addition to the many thousands of Easter crawfish boils each year, crawfish are featured at birthday parties, graduation celebrations, family reunions, company parties, community events, and much more.
Crawfish are also featured in thousands of the state's restaurants–from small-town plate lunch eateries to the most famous gourmet establishments in New Orleans. With Louisiana being a melting pot of cultures, you can also find several flavors and styles of crawfish in the state–including Spanish, Vietnamese, Chinese and Nigerian dishes featuring the crustacean!
It's undeniable that crawfish is one of the most popular Louisiana staples. If you have any interesting facts about crawfish, let us know in the comments!

Once a Pelican State CU member, always a member—through life's milestones, we'll always be there to help you with your financial needs. Your Financial Family for Life. Give us a call at 800-351-4877.