Have you ever gone out to eat and noticed something on the menu that made you do a double take? I know I love when something different catches my eye and I get to try a super unique dish! It makes for a special experience that can't be matched.
If you love food and are down to try anything, then we've got some spots that will blow you away! We've searched high and low to find unique Louisiana restaurant dishes in our local communities that you can't get anywhere else.
Let's dig in!
Boudin Wontons at The Levee – Alexandria, LA
Love boudin? Us too. If you want to try a unique take on the Southern staple, The Levee in downtown Alexandria has a dish that will rock your world.
They start by wrapping boudin in wonton paper and frying it up until it's nice and crispy. Then they add crumbled cracklins on top (oh my)! As if that wasn't enough, they top it off with a Steen's cane syrup drizzle. I'm drooling! To make this dish even sweeter, you can get it for just $8!
Jam Good Burger at Cotten's Downtown — Lake Charles, LA
Lake Charles is home to a lot of amazing food, but if you're in the city and want to try something delicious and super different, we found a dish that's jammin'! The Jam Good Burger is a hit at the local spot Cotten's Downtown.
This burger is topped with bacon, onion rings and a big dollop of seven-pepper jelly and cream cheese! Those who eat it swear by it! If you're willing to give it a try, you'd be pleasantly surprised by the flavors.
*insert tip* Cotten's Hamburgers made our list of the best burgers in Louisiana! Check out the full list here.
Pimento Cheese Beignets at Restaurant Cotton – Monroe, LA
Say cheese! There's a restaurant in Monroe that prides itself on its creative Southern cuisine, and this is one dish I am definitely on board to try.
Their pimento cheese beignets are made using house-made pimento cheese that's rolled in corn dog batter, fried and served with a buttermilk dressing and pickled relish. I don't know about you, but I'm hungry just thinking about these!
Shirley Temple Sandwich at Back in Time Café – Opelousas, LA
Opelousas, the self-proclaimed spice capital of the world, is a Louisiana city with a ton of history and culture. They also have lots of delicious food, and we've got a dish that's a must try if you find yourself hungry in this city!
Back in Time Café's menu is filled with names from years past. You can order an Al Capone with a side of World War II and finish it off with a serving of Scarlett O'Hara. They have a dish called the Shirley Temple that they say is "as good a sandwich as Shirley Temple was a movie star!"
They start with their house chicken salad made with cream cheese. They wrap it in bread dough and roll the whole thing in margarine and crushed croutons. But they're not done yet! They then bake it until it's golden brown! It also comes with the option to add a basil garlic cream sauce, which is a no-brainer for me!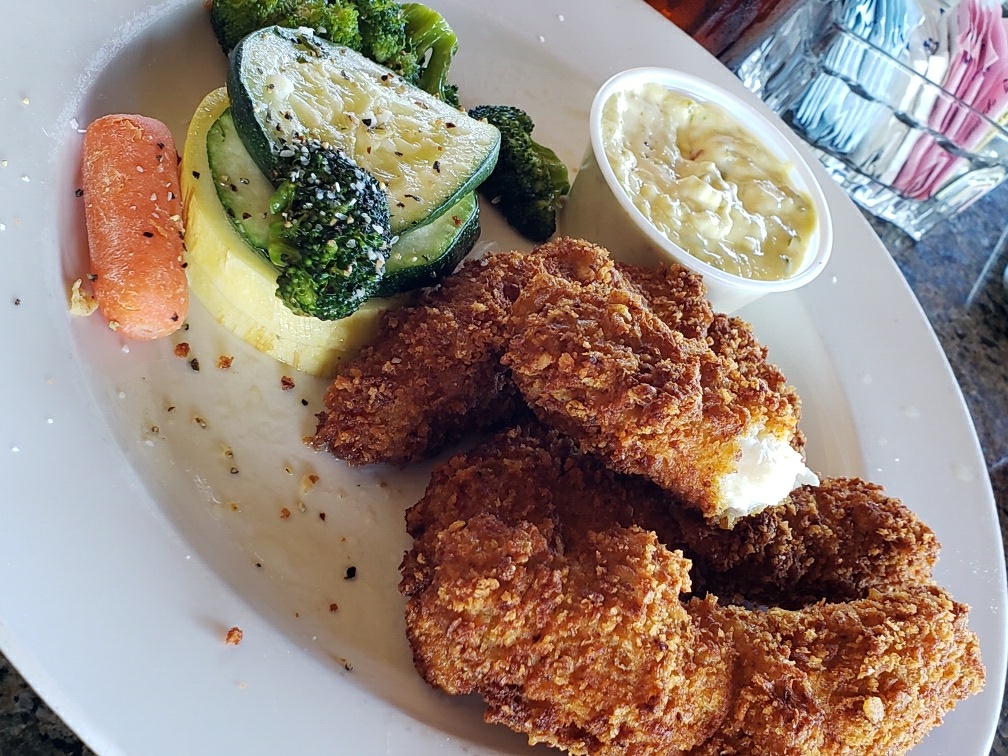 Fried catfish is a staple in Louisiana, and so are Zapp's potato chips. Put them together and you've got a dish that's sure to zap your taste buds with flavor!
They roll their catfish strips in a mustard batter and spicy Zapp's, then fry them until they're golden brown! Paired with a jalapeno tartar, this dish will bring a smile to your face and some spice to your mouth.
I got to go try this dish, and all I can say is wow! I found out they only feature this dish one Friday out of the month, and they get all of the ingredients they need that morning. Talk about fresh! The batter was crunchy and delicious, and it paired perfectly with the jalapeno tartar!
Voodoo Jambalaya Roll at La Mange – Zachary, LA
This gem combines Louisiana favorites with a twist, and it can only be found in Zachary, Louisiana. La Mange is a seafood restaurant that focuses on Cajun Creole flavor, and "La Mange" means "let's eat" in Creole.
They feature a voodoo jambalaya roll that consists of sausage and pork jambalaya stuffed with pepper jack cheese, rolled in a flour tortilla and grilled to crispy perfection. I would love to get my hands on this super different take on a Louisiana classic!
Gumbo Cheese Fries at Bayou Roux on 165 – Monroe, LA
In the heart of Monroe lies a restaurant with a lot of flair and flavor: Bayou Roux. They serve a delicious twist on classic cheese fries by adding one of Louisiana's most popular meals—gumbo! They layer their shoe string fries with cheddar cheese and pour gumbo on top to create something so delicious that you won't want to share!
Pasta lover? Me too. But have you ever had a pasta with pot roast? John Michael's Good Eats in Geismar is challenging the norm with a mashup of good ol' pot roast and gravy and delicious pasta.
They whip up a pot roast gravy cream sauce, serve it over penne pasta and finish it with a sirloin tip pot roast and cheddar cheese! It's like two of the best comfort foods in one!
What's the best restaurant specialty you've ever tried? Let us know in the comments below!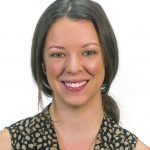 Lover of yoga, traveling and live music. Writing is my passion, and I'm in love with this beautiful, beautiful life!