When most people who are not from Louisiana hear the word "Cajun," they automatically think of spicy, peppery food including gumbo. Those of us who live here know how inaccurate that is because spicy is just one aspect of Cajun cuisine. As for Cajun gumbo, there's plenty to delve into about that, but first let's explore the region of Louisiana known as "Cajun Country."
Cajun Country is located primarily in the south-central portion of Louisiana in a region known as Acadiana. In 1971, the Louisiana legislature recognized 22 parishes designated as Acadiana, stretching from just west of New Orleans to the Texas border and from the Gulf coast inland about 100 miles to the city of Marksville.
However, there are nine parishes in the center of this region that are also known as "Cajun Heartland, USA" including the parishes of Lafayette, Acadia, Iberia, St. Landry, Evangeline, St. Martin, St. Mary, Jeff Davis, and Vermilion. While some people debate whether "Acadiana" actually consists of these nine parishes or all 22, it's undeniable that this entire region is recognized for its unique Cajun and Acadian heritage.
Acadiana is known for its natural beauty including abundant bayous, swamps, marshes, prairies, and farmland. Hunting and fishing opportunities abound, and these traditions are deeply ingrained in the local culture.
Just as importantly, Cajun Country is known for an amazing number of annual food festivals—from gumbo to crawfish, catfish, shrimp, frogs, cattle, boudin, cracklins, smoked meat, sweet dough pie, sugar cane, rice, yams, and more. This alone illustrates the vital role that food plays in the lives of Cajun people.
A Little Background on Cajun Culture
The cornerstone of Cajun culture in Louisiana was established in the 18th century. In 1755, French-speaking Acadians were driven from their homes in Acadie, now known as Nova Scotia. Many of these exiles settled along the bayous and swamps of Louisiana.
Cajun culture is highly unique, with its own cuisine (which would eventually become world-famous), musical styles, and dialect, which is known as Cajun French. The culture also revolves around strong family ties and closeness to the land and environment. In addition, the influence of Cajun culture is evident in common activities in the community such as the "fais do-do" (a Cajun dance party) and "boucherie" (a traditional pig roast).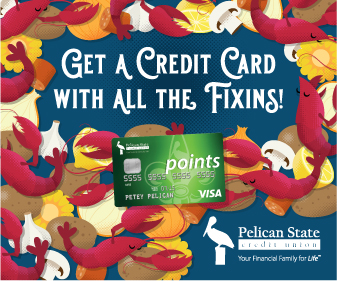 It's also important to note that the culture in Cajun Country has been shaped by Creole, African, French, Spanish, Italian, and German influences, among others. These cultural influences are evident in local celebrations like Festivals Acadiens et Creoles, the Spanish Festival and Germanfest. As a whole, the communities within Cajun Country are often a mixture of people of all ethnicities, socioeconomic classes, and heritages encompassing many different origins.
What Makes Cajun Country Gumbo Different?
Gumbo is one of the most popular dishes in Cajun Country. In fact, with the summers being so long and scorching hot here, locals look forward to that first little cool front each autumn, which signals that "gumbo weather" is here. That means there will be a pot of gumbo simmering in most of the kitchens in the region as soon as the temperature first begins to cool down outside.
So exactly what kind of gumbo will that be? In Acadiana, Cajun gumbo is naturally the first choice for many. This starts with a very dark roux to create a rich broth, which is then flavored with onion, bell pepper, and celery (also known as the "holy trinity") and virtually any type of protein, from smoked andouille sausage to poultry, red meat, wild game, or seafood.
That's not to say Creole gumbo doesn't have fans in Acadiana—because some people do prefer this version. Made with a lighter roux, it's usually flavored with ham or other smoked meats, okra, and tomatoes—with seafood most commonly providing the protein. Creole gumbo is also often flavored and thickened with filé powder (ground sassafras leaves) as opposed to using flour exclusively.
Now, let's get down to some specifics about gumbo in Cajun Country. If you were to take a look at menus from the thousands of restaurants in this region, you would basically see an open competition for the most creative gumbo.
A few prime examples include fried chicken and andouille; smoked goose and foie gras; stuffed quail; chicken chorizo; lamb and sausage; oxtail and tasso; alligator and andouille; catfish with bacon and venison sausage; and andouille with bacon-wrapped shrimp, just to name a few.
While these versions of gumbo are often viewed as "gourmet" creations, there are also a couple of unusual gumbos that have long traditions in Cajun Country, even though many people may not have heard of them. First is "seven-steak and okra gumbo." Made with a cut of beef similar to round steak but with a bone in the middle shaped like the number seven, this dish has Creole roots.
Then there's "dried shrimp and egg gumbo." Made in Louisiana, dried shrimp have a very pungent flavor. These are tiny, sun-dried crustaceans that are sold in many supermarkets in the region and are available whole or in powdered form. The dish also features whole, peeled hard-boiled eggs which make it a very distinct version of gumbo.
While all of these gumbo creations are interesting, it should be said that the most popular recipes with home cooks in Cajun Country are usually much simpler. For example, chicken and sausage gumbo or seafood gumbo tend to be go-to options for local home cooks.
Of course, not all gumbos in this region are made in these ways—these are just a few examples of both common and unusual recipes that make Cajun Country one of the most exciting places to eat.
Are You Ready to Get Your Gumbo On?
With so many types of gumbo to choose from, you might enjoy visiting Cajun Country to try a few of the taste-tempting creations available in the region. Or maybe you'll be inspired to try something new and adventurous the next time you cook up a gumbo in your own kitchen! You might just end up finding a new favorite version of gumbo for you and your family to enjoy.
Hopefully you've discovered something new and interesting about the gumbo in Cajun Country—and we'd love to hear from you about your favorite version. Let us know your thoughts on Cajun Country gumbo and traditions in the comments below!
Discover Our Y'all Inclusive Referral Program
If you enjoy being a Pelican State Credit Union member, there's an easy way to share our benefits with family and friends—just like a delicious pot of gumbo. Great prizes are waiting, so sign up now or find out more by visiting our
member referral page
!

Once a Pelican State CU member, always a member—through life's milestones, we'll always be there to help you with your financial needs. Your Financial Family for Life. Give us a call at 800-351-4877.