All images courtesy of Daniel Kottemann.
What if I told you that one of the longest-running and most beloved food businesses in New Orleans was a 1900s kitchen on wheels whose star employee was a mule named Miss Mae? Would you believe me?
On any given day in the Crescent City, you may just stumble upon this particularly sweet tradition.
You'll first notice the sounds of a ringing bell and clopping hooves striking the asphalt, followed by a man inside a wagon spinning his delectable gourmet taffy. These sights and sounds only mean one thing—you've been graced with the presence of the Roman Candy Company!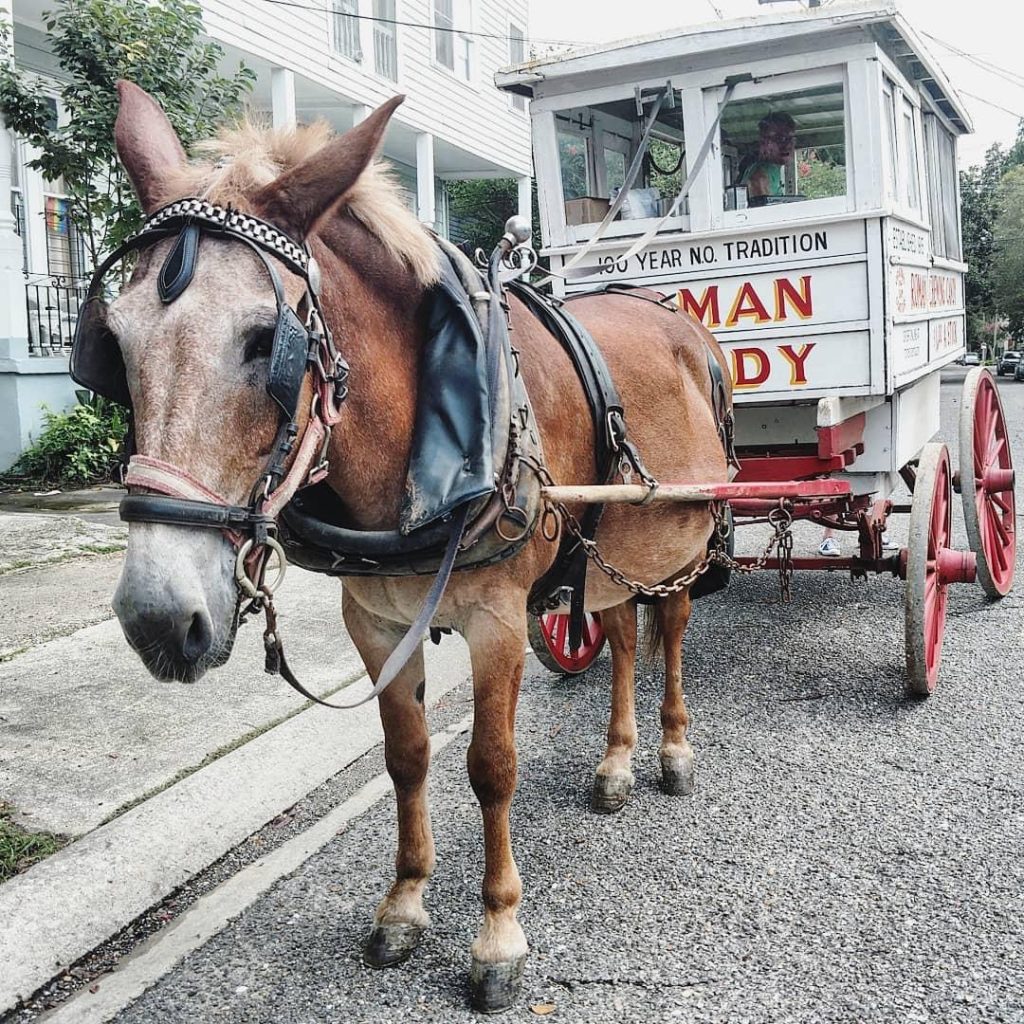 Let's get rolling and learn more about the Roman Candy Company and the fascinating history that precedes it.
A Recipe for Success
The Roman Candy Company's success story begins in the rolling hills of late-1800s Sicily. Angelina Napoli Cortese, a confectioner by trade, created her own candy recipe on the side, and began making the candy for friends and family at social gatherings.
Angelina and her family eventually emigrated from Sicily to New Orleans, and in 1889, she gave birth to her son Sam Cortese. Although he wouldn't officially found the Roman Candy Company until he was 26 years old, Sam developed his entrepreneurial spirit much earlier on.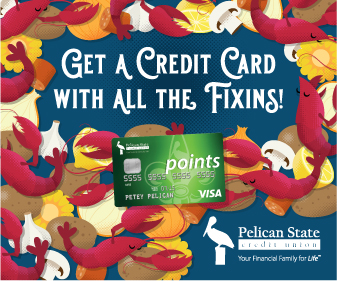 Sam tragically lost his legs in a streetcar accident at the age of 12, and after being kicked out of school because of his disability, he took on a full-time job as a street vendor to help the family make some extra money. He sold seasonal crops directly from a goat cart that his father made to help him get around.
Angelina continued to make her taffy on the side and would sometimes give Sam leftovers to sell from his cart for the next day. Here's where this story takes a turn for the best.
"After a while, Sam decided to stop selling the crops because nobody was interested in them anymore," explained Daniel Kottemann, Sam's great grandson and current co-owner of the Roman Candy Company. "The taffy was the moneymaker."
The taffy went from being a simple Cortese family recipe to an absolute treasure and almost irresistible to everyone in the city!
A Sweet Business Decision
After a few years, Sam realized that he wasn't meeting the city's demand for his product. He needed a way to produce more taffy and get it in the hands of more customers.
In 1915, he partnered with a local craftsman named Tom Brinker, and together, the two built a custom wagon made specifically for taffy-making. The wagon had everything Sam needed to make his taffy, and once it got rolling, the Roman Candy Company was born.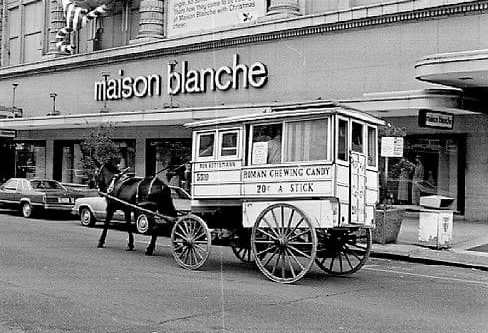 Sam's business quickly ascended. He could now bring the taffy directly to his customers. With the help of his horse, Sam went all over town selling sticks of taffy from the wagon's window.
Now, being over 100 years old, Sam's candy wagon has withstood the test of time and is still used to this day.
A New Chapter
Fast forward to the early 1960s—not much changed. Sure, Sam got older, but his taffy business remained just as successful. Then one day, when Sam was visiting his grandson, Ron Kottemann, he looked at him and asked, "You want to make some money?"
Even as a young boy, Ron was more than happy to oblige. Ron knew almost immediately that taking on the family business was his calling.
His first time selling the candy was outside of Tulane Stadium in New Orleans.
In 1969 at the age of 80, Sam sadly passed away after 59 incredible years of running the Roman Candy Company. Ron, being a young adult at this point, decided to honor his grandfather and pick up the family business full-time.
A Look at the Candy Company Today
Today, Ron Kottemann, his mule Miss Mae, and the original Roman candy wagon can be seen rolling through the streets of uptown and downtown New Orleans. Ron's son, Daniel, sometimes even parks a second wagon at the Audubon Zoo for zoo-goers to get their taffy fix.
"Because of its age, the original wagon has to be updated from time-to-time, so the second one fills in when we need it to," said Daniel.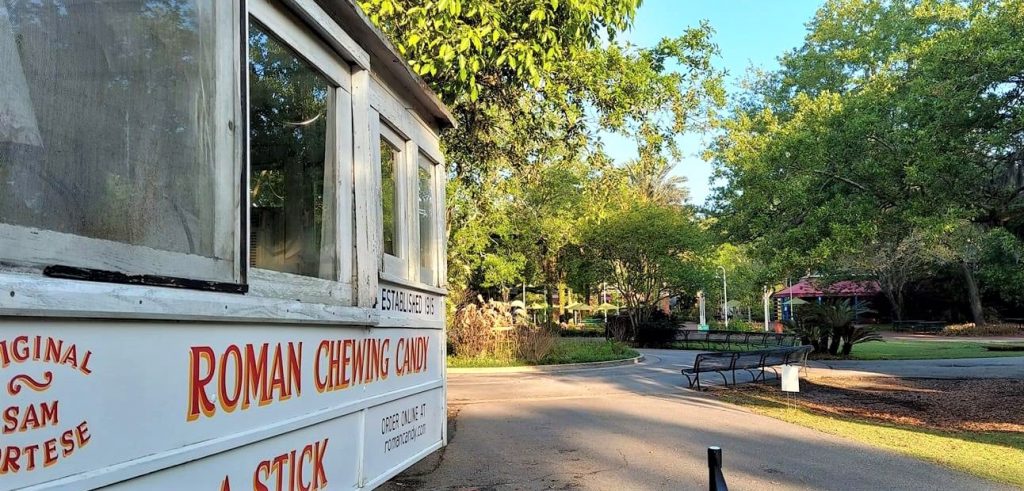 Thanks to Ron and Daniel, Angelina's recipe and Sam's dedication to sharing it with the world live on.
This delicious gourmet taffy and charming family business has now been cherished by New Orleans residents for years—so much so that it's even been seen as a symbol of hope.
Hurricane Katrina brought catastrophe to New Orleans in 2005, but that didn't stop Ron from continuing to sell his taffy. In otherwise dark times, New Orleans residents found happiness and optimism in the sound of those clopping mule hooves—at the time from Vidalia, Ron's mule before Miss Mae—and the candy wagon bell. Even almost two decades after Katrina, New Orleans families still associate the Roman Candy Company with the joy that it once brought them.
Now sold at $1 per stick, the taffy is available in chocolate, vanilla, or strawberry flavors. If you're feeling extra adventurous, you can even combine all three flavors for a wonderful Neapolitan bite. You can order your Roman Candy online at www.romancandy.com if you're not able to stop by either of the two wagons in person.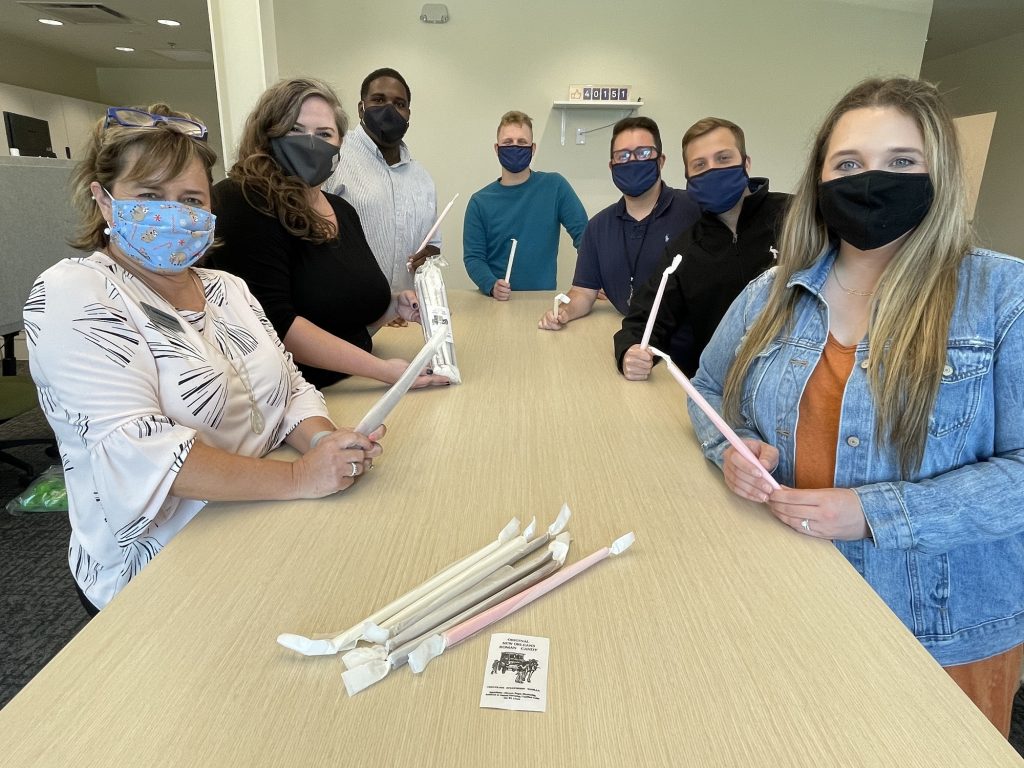 ---
With over 100 years of operation in the books for the Roman Candy Company, you'd think there's got to be an end in sight, right? Well, Daniel Kottemann would disagree.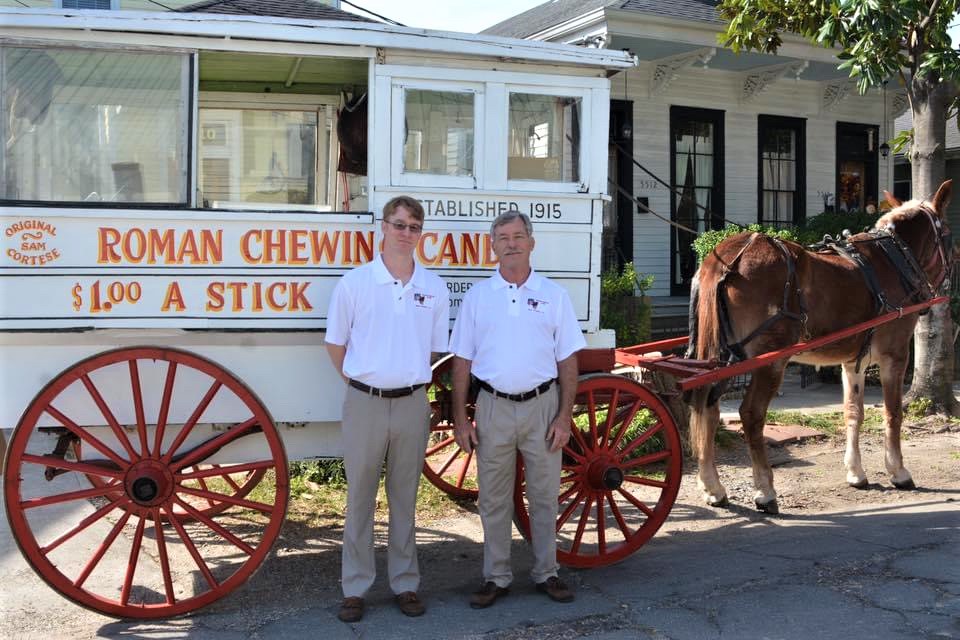 "Whenever the time comes, I plan on taking over and keeping everything as traditional as possible," he said. "I'm going to keep making the candy by hand—just the way we've always done it."
---
Have you ever heard of the Roman Candy Company or tried their world famous taffy? Let us know in the comments below!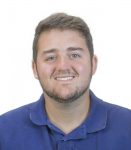 Louisiana State University alumnus (Geaux Tigers), fanatic of all things sports, pugs, and Star Wars, and teller of the occasional dad joke. Retired Avenger, current NFL free agent.