Here at Pelican, we love a good laugh. By far the funniest moment I've had while working at Pelican was when we filmed our "Name-Brand vs Off-Brand Food Items" video. I'm not exaggerating when I say we were laughing to the point of crying literal tears.
Anyone that knows me will attest—I'm a huge fan of alliteration, puns, plays on words, and dad jokes (even though I'm usually the only one laughing at them). That's why I wanted to share with you these businesses in Louisiana that are knee-slappers and sure to make you chuckle.
Here's a list of businesses in Louisiana with hilarious names: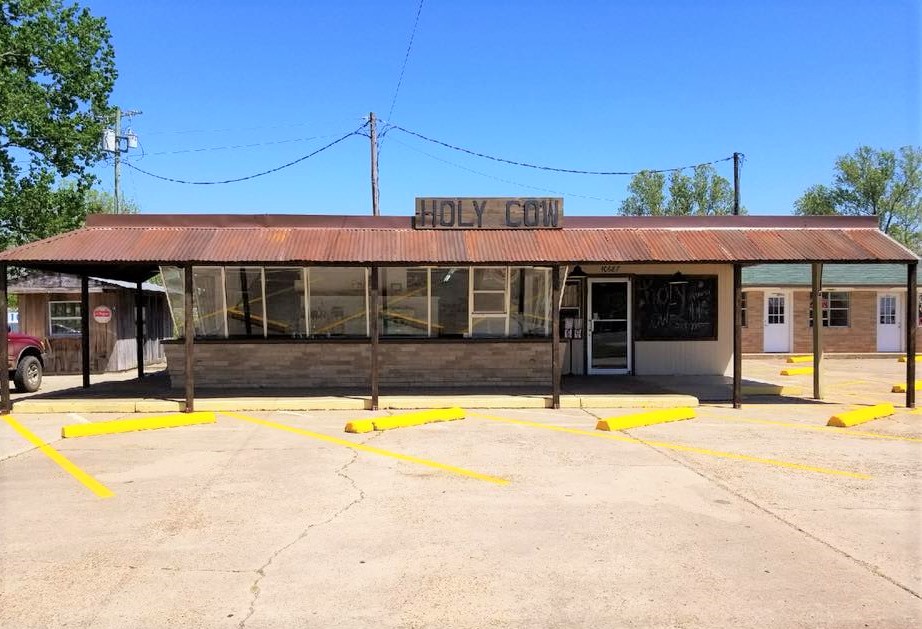 Owned by Danielle Riviere, Holy Cow restaurant has been serving the Moreauville community since April 2018.
As you might've guessed by the name, this restaurant is famous for its steaks and hamburgers, but they don't stop there! You can find delicious wraps, sandwiches, fried green tomatoes, cheese curds, loaded potatoes, and boiled shrimp—to name just a few.
Is your mouth watering yet? Stop by Holy Cow restaurant at 10687 Highway 1 in Moreauville or call 318-305-7755 to grab a bite today!
2. Bayou Self Car Wash – Walker, LA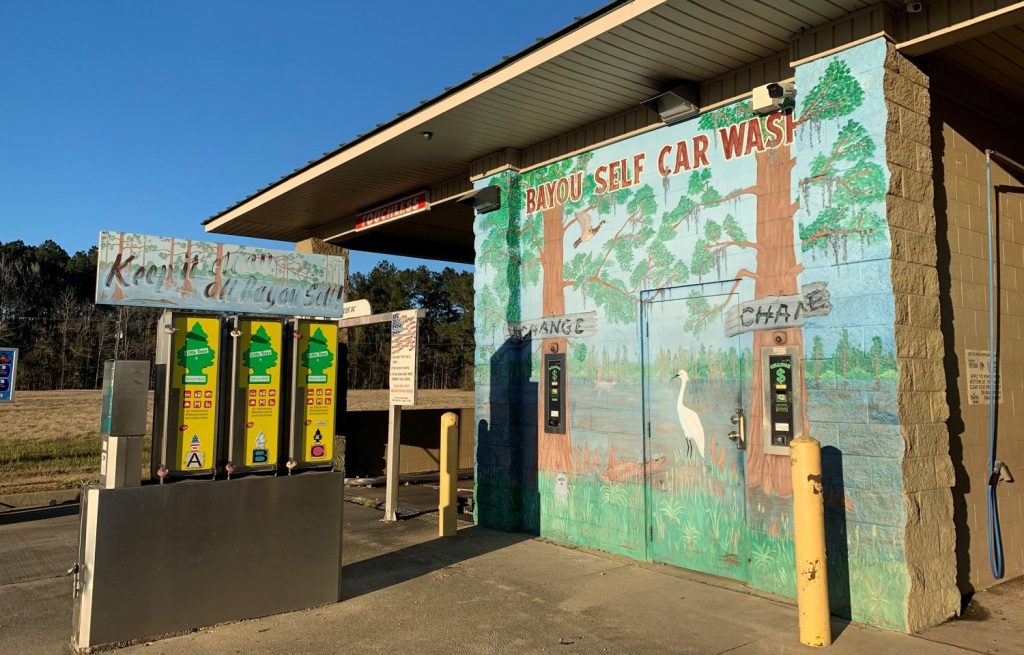 This is definitely one of my personal favorites.
"Hey, what's the loneliest swamp in Louisiana? Bayou Self." My Pawpaw used to tell that joke all the time and it would never fail to get a few belly laughs.
This carwash in Walker, Louisiana, is situated about half a mile off the interstate at 27380 Walker South Road. It offers a fully-automated "touchless" carwash and several self-service carwash stations.
See for "you self" today and get that car sparkly clean!
When I first came across Chickie Wah Wah, I thought it was a chicken sandwich spot. It reminded me of the memes I always see on social media about "chickie nuggies." While they do serve food, this business in New Orleans, Louisiana, is a live music venue and bar just a short drive from the French Quarter.
Chickie Wah Wah offers a cool, relaxing atmosphere to sip a cold one, enjoy some grub, and listen to great music.
Stop by and visit at 2828 Canal Street, or go to their website to learn more about their story!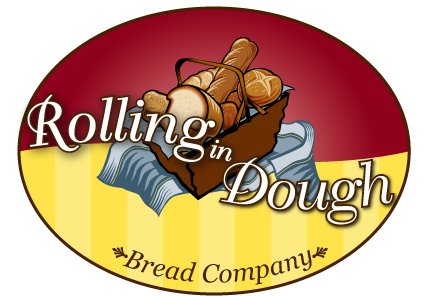 I've generally thought of the phrase "rolling in the dough" as making large amounts of money, but this business in Moss Bluff frequently (and quite literally) rolls dough.
From ham and cheese to strawberries and cream cheese, Rolling in the Dough Bread Company has a wide array of stuffed bread options to choose from.
They're located at 1229 Stanley Road in Moss Bluff about 15 minutes from Lake Charles. You can check out their Facebook page or give them a call at 337-842-9512.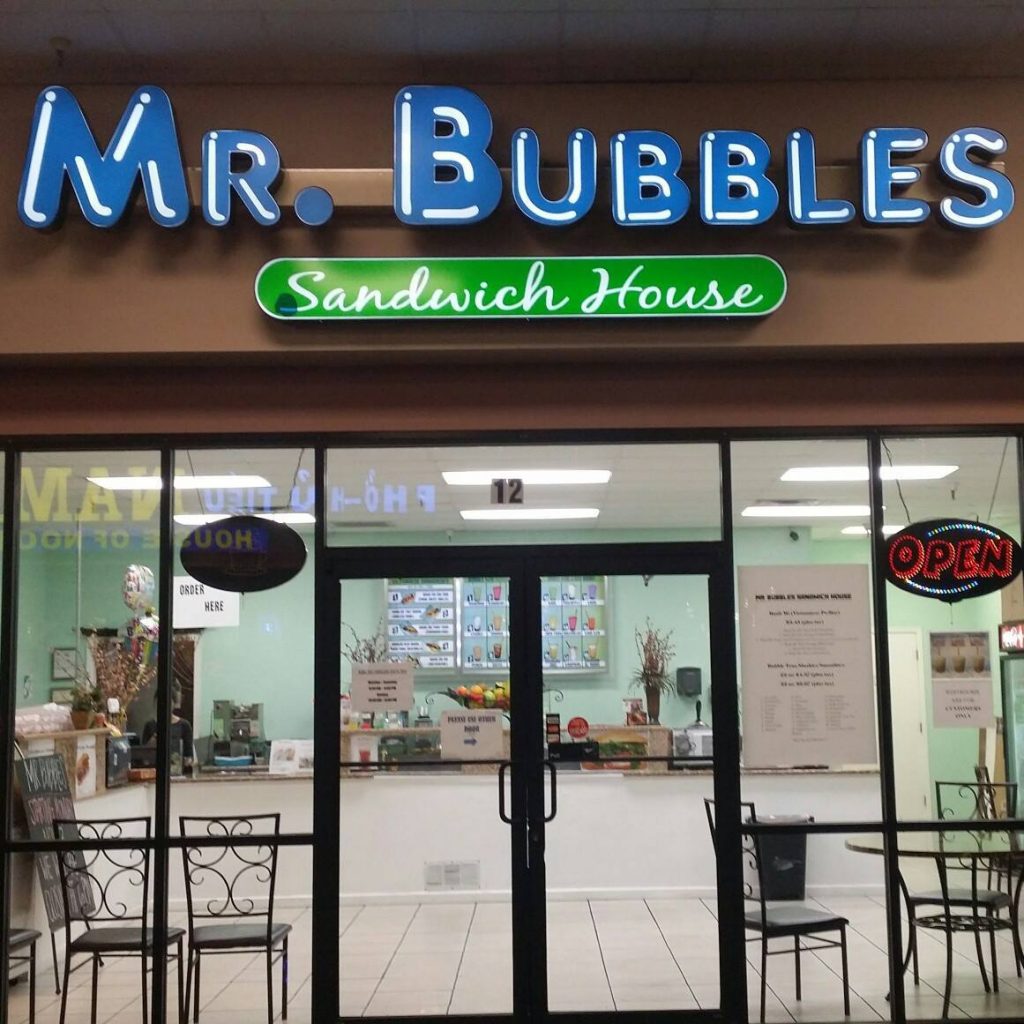 I'm not going to lie, I laughed out loud when I saw this business name. It reminded me of the fish on Finding Nemo that would always rush to the little treasure chest every time it would spew bubbles.
If you're ever in the Westbank area, be sure to make a stop at Mr. Bubbles Sandwich House.
At Mr. Bubbles, you'll find a huge selection of wraps, po'boys, spring rolls, and even a variety of different coffees, lattes, and teas.
Pay them a visit today at 925 Behrman Highway in Gretna, Louisiana, or call 504-570-6377 to place an order!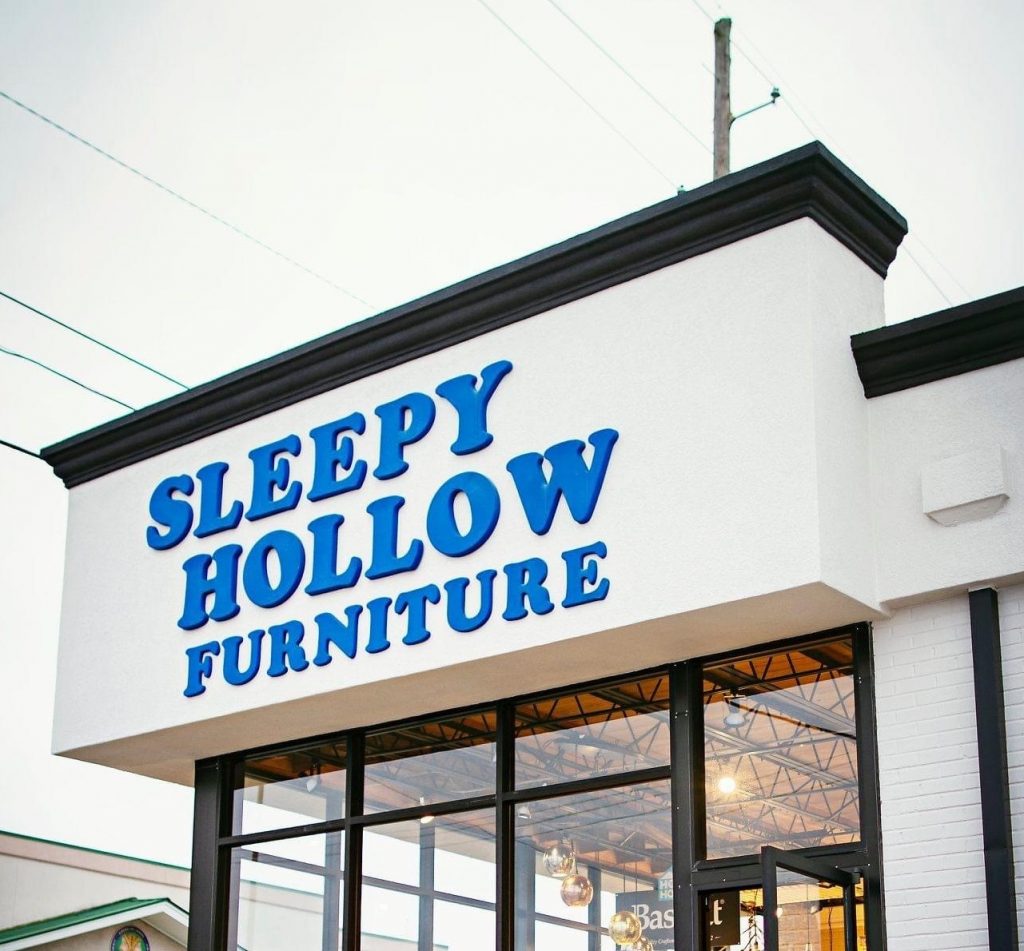 I don't really do scary movies, so I like this name way more than the 1999 horror film.
Sleepy Hollow Furniture store in Monroe was founded in 1980 and has proudly served North Louisiana communities ever since!
In addition to mattresses, box springs, head boards, frames, and more, they also offer a full design studio and full line patio showroom so customers can get an exact feel of a product before they buy it.
Feel free to text or call 318-325-4520, or visit them at 900 Louisville Avenue. They're right down the road from our Monroe branch, too!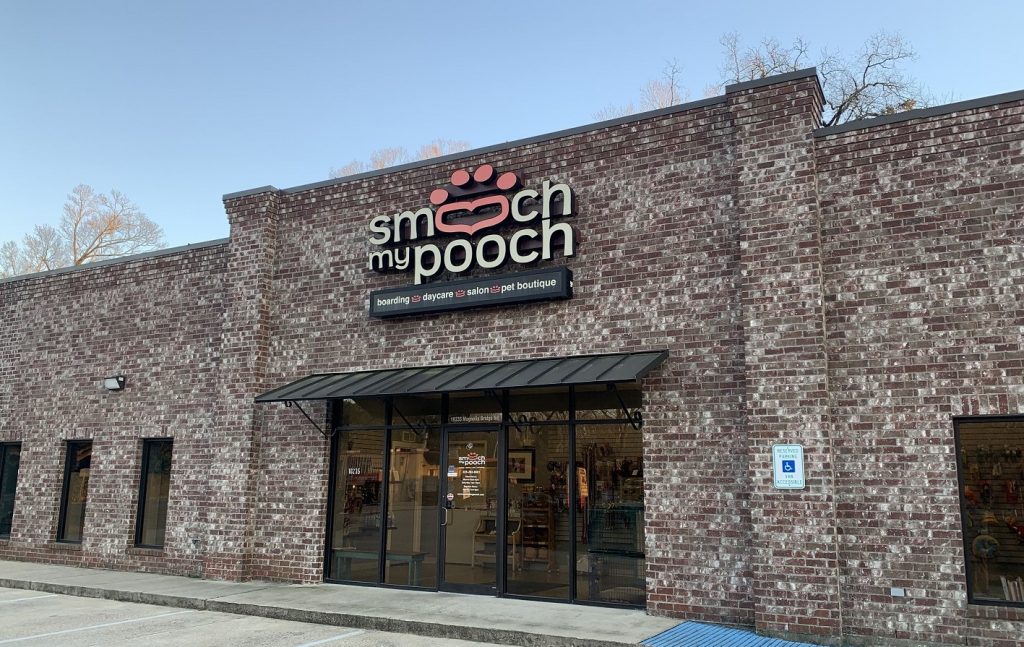 Okay—there are some businesses out there that when you see the name, you do a double take. That's exactly what I did when I came across Smooch My Pooch. I see that as a successful business tactic!
Smooch My Pooch is one of the premier pet grooming salons and doggie daycares in the Greater Baton Rouge area.
Time for your fur baby to get a haircut? Going on vacation that doesn't allow pets? Work long hours during the day? Smooch My Pooch can accommodate all of your pet care needs seven days a week.
Call them at 225-262-6061 or stop by 18235 Magnolia Bridge Road in Central today!
I'm not sure if he was funky or not, but there was a real-life pirate named Jean Lafitte that lived in Louisiana, and he even had a blacksmith shop on Bourbon Street! Was this bar named after him? You'll have to ask them yourself!
If you're ever on Bourbon Street, a great place to pull up a barstool and grab a cocktail or four is the Funky Pirate Blues Bar.
The Funky Pirate boasts a quaint courtyard, colorful décor, and frequent live music into the wee hours of the morning.
Take a break from searching for Lafitte's treasure and visit the Funky Pirate at 727 Bourbon Street in New Orleans.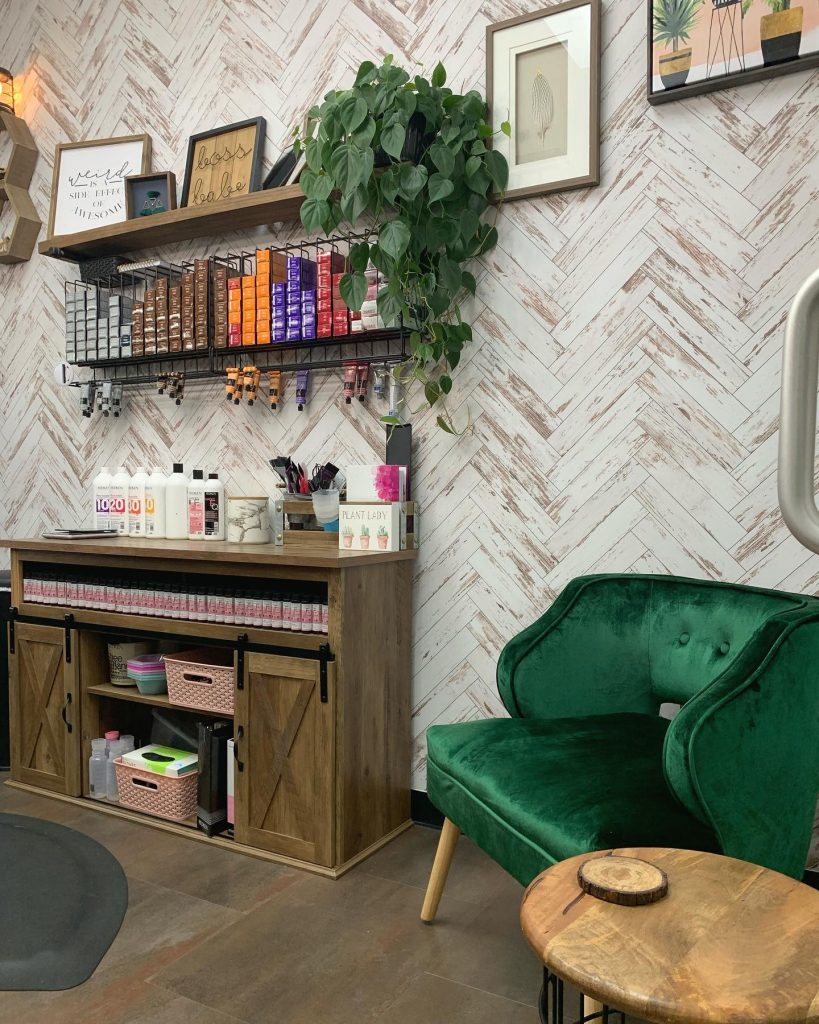 Who would've thought hairstyling could sound so, what's the right word, interesting? This business gets a 10 out of 10 on the pun-o-meter, making it absolutely pun-stoppable.
Okay, I'll stop now.
Curl Up and Dye Hair Studio in Covington can take care of all of your hairstyling needs!
Stop by and visit Curl Up and Dye Hair Studio and owner Meghan Gresick today at 5229 Pinnacle Parkway Suite 23! Find out more about hours and how to book an appointment at curlupstudio.com.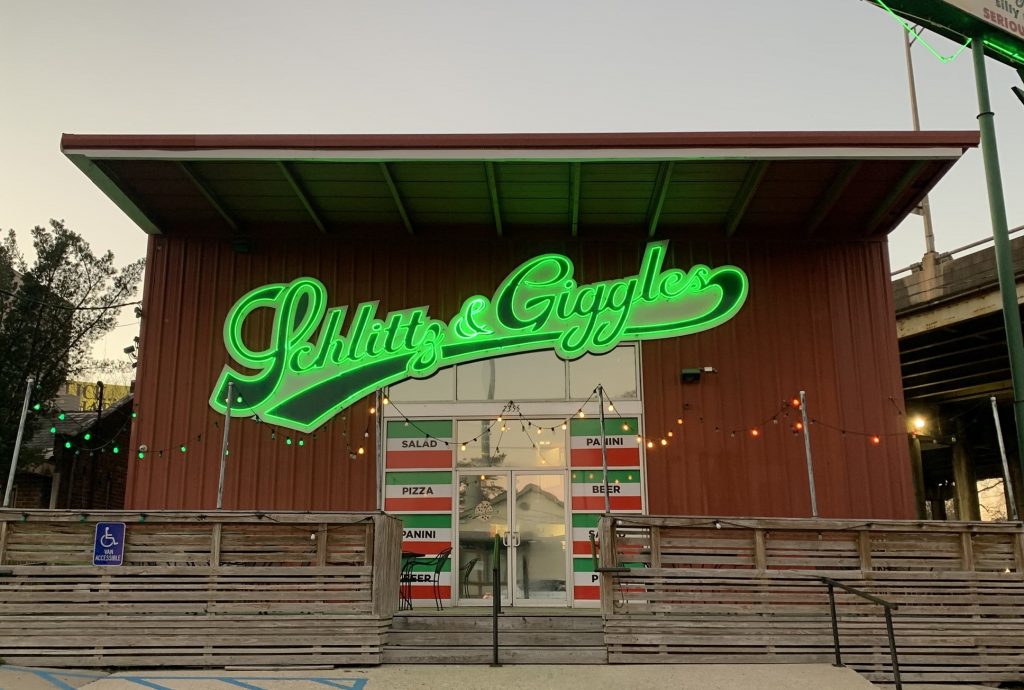 There's a restaurant in Baton Rouge, Louisiana, that has a real pizza my heart, and it's called Schlittz and Giggles.
Their slogan is spot on. "Silly name, SERIOUS pizza." The pizza is New York-style thin crust, and two slices is legitimately a full meal.
The pizza is incredible, but Schlittz and Giggles also has really good salads, wraps, and desserts as well!
If you're in Baton Rouge, I definitely recommend trying them out. They have two locations; one downtown at 301 Third Street and another off of Perkins Road at 2355 Ferndale Avenue.
You can see their full menu here and check out their website at schlittzandgiggles.com.
The English language is wild, y'all. Back when she used to watch soap operas, my mom would sometimes tell me, "I'm watching my soaps," and I got so confused the first time I heard that.
There's a business in Houma that you can't catch on daytime television. Bummer. Instead, you can catch it in-person every day of the week from 8 am to 8 pm!
With all-new equipment and the friendliest staff around, Soap Opera Laundromat has just what your clean clothes-having heart can desire.
Check out their Facebook page or visit them at 6154 West Park Avenue.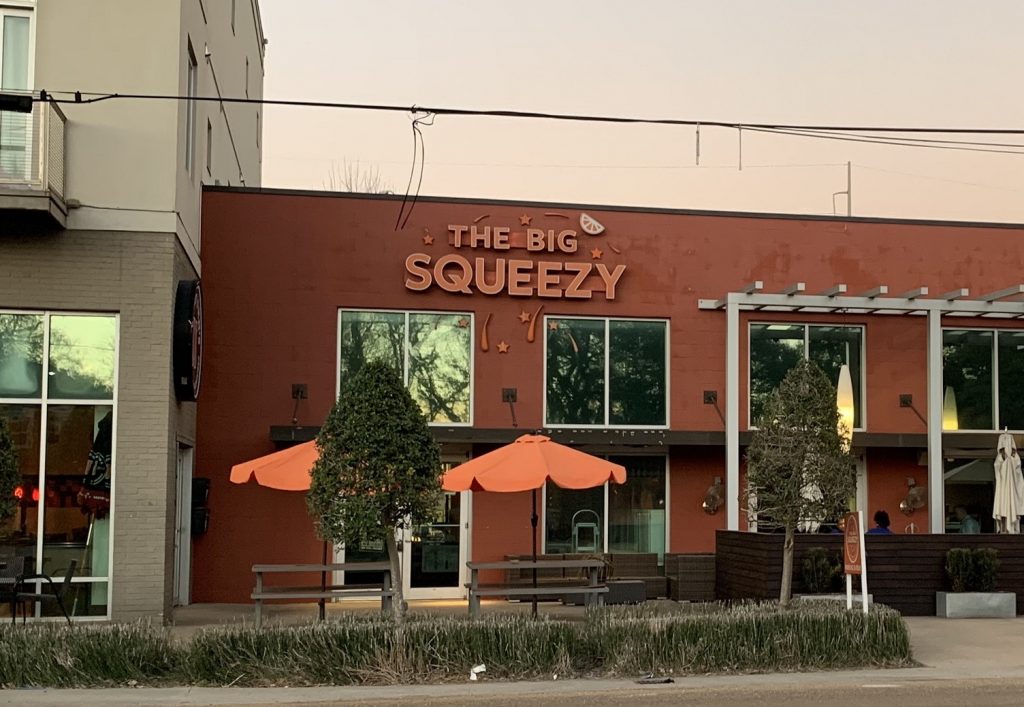 I hate that this blog post has to come to an end, but it's ending on a great note, at least.
As I said before, I love a good play on words, and this business name is just that.
"The Big Easy" is a common nickname for Louisiana's busiest city, New Orleans, and well, the only way to get juice out of a fruit or vegetable is by—you guessed it—squeezing it.
Feeling thirsty? The Big Squeezy has all kinds of juices, smoothies, coffees, and cleansing waters that are sure to hit that thirst-quenching spot.
They have four locations—two in Baton Rouge, one in Hammond, and another in Mandeville. Check out their menu, order ahead, and dive into their story at bigsqueezyexpress.com.
---
Do you know of any businesses in Louisiana with hilarious names that didn't make this list? We want to hear them. Let us know in the comments below!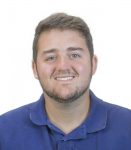 Louisiana State University alumnus (Geaux Tigers), fanatic of all things sports, pugs, and Star Wars, and teller of the occasional dad joke. Retired Avenger, current NFL free agent.