Louisiana is known as the home of some of the most famous and fabulous restaurants in the world, such as Commander's Palace, Galatoire's, and Antoine's. All of these happen to be located in New Orleans. However, some of the best eateries in the state are tucked away in small towns.
Here's a list of 10 hidden gems that serve up incredibly delicious cuisine that you should definitely try:
Soileau's is a family-owned restaurant established in 1937.  The restaurant grew to offer a more varied menu after starting as a "barbecue stand" that served half a chicken with all the trimmings for 35 cents. Today it offers a wide range of scrumptious Cajun classics as well as prime steaks, a fried seafood platter, po'boys, and salads.
When C'est Bon opened in 1986 it only served plate lunches and burgers to family and friends. It's come a very long way since then. The restaurant is now one of Louisiana's best-kept secrets, serving some of the tastiest boiled seafood in the state as well as fried seafood dinners, gumbo, crawfish, and etouffee.
Lea's is world-famous for its mouthwatering pies. The pies have been repeatedly praised and featured in the media since 1928. While the pies are incredible, Lea's is also a full-service restaurant offering hearty, satisfying sandwiches, plate lunches, fried chicken, and a whole lot more.
Suire's is not unlike many places found sprinkled across Louisiana. It's a small grocery store that also serves plate lunches and other great food. The difference here is that the food is really great.
This is a real go-to place for their irresistible turtle sauce piquant (served with a piece of fried catfish on the side), crab pistolettes, hot sausage po'boys, and good ole barbecue burgers.
Cher Amie's is the ultimate Louisiana seafood restaurant. The seafood is incredibly fresh and absolutely delectable, but there's a lot more to savor including deep-fried duck strips, boudin balls, and bang bang chicken wraps, just to name a few.
Skinney's is one of the best barbecue joints you've probably never heard of, and they've been serving up the "Q" since 1943. Their secret BBQ sauce is the same recipe that the original owner's wife cooked up nearly 80 years ago. They serve a wide range of BBQ favorites as well as steaks, gumbo, and po'boys.
Moon's is one of the last true hole-in-the-wall cafes in existence. It's like a time warp serving mouthwatering, rib-sticking food. The menu is simple: ribeye steaks, pork ribs, a variety of sandwiches, and sides but, wow, is it good!
This charming little place also serves as a grocery store, liquor store, and delicatessen. It's well worth the trip if you'd like to take a little drive and experience something different.
Opened in 1982 and affectionately known as "The Mag," this quaint café serves up a little bit of everything. The café offers appetizers like alligator bites, scrumptious salads and sandwiches, the famous Mag Burger, fajitas, and more! It really is a deliciously eclectic culinary experience.
Middendorf's opened its doors in 1934 on the strength of "Mama Josie" Middendorf's recipes. One of those recipes was her "Thin Fried Catfish" which is still the house special. The restaurant is renowned for its wide variety of delicious seafood dishes like fried soft-shell crabs, shrimp, and stuffed broiled whole flounder!
D.I.'s is truly a Cajun family restaurant. It was founded by the Fruge family in 1986 and serves authentic Cajun cuisine as well as more modern takes on traditional Louisiana dishes like bacon-wrapped fried oysters, shrimp etouffee, and barbecued blue crabs. At D.I.'S you can enjoy all the delectable Cajun classics or try something different.
These are just a few of the many fantastic little restaurants that Louisiana has to offer, and we think they're well worth visiting. Of course, we'd also like to hear about your own favorite small-town restaurants! Let us know in the comments below.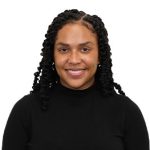 My name is Leiana Pineda Gonzalez-Rubio, and I am the Content and Digital Strategist at Pelican State Credit Union. I have over 6 years of experience in the marketing and communications field. I love reading, dancing and making art in my free time as well as spending time with my boyfriend, family and my dogs.